Is Delta Mu Delta Worth It?
College is all about piecing together building blocks. It starts with the foundational layers of English composition and mathematics, then builds up from there, constructing a platform of skills and knowledge that raise you ever higher within your chosen discipline. Alongside the basics of a business degree's core courses, chances to supplement that rise can come along in the forms of club activities, internships and publications. One of the most anticipated opportunities can be an invitation to join an honor society.
While receiving a nomination letter from an honor society like Delta Mu Delta is a thrilling recognition of dedication and skill, you might take a look at the membership fee and ask, "Is it worth it?" Let's take a look and see what Delta Mu Delta is all about and whether it's beneficial for you.
What is Delta Mu Delta?
A number of honor societies have been established with business majors in mind, all of which offer valuable benefits. One of the most prestigious is Delta Mu Delta. Headquartered in Brookfield, Illinois, the society was founded by representatives from Harvard, Yale and New York Universities, and boasts an international reputation with almost 200 chapters worldwide, according to the official website, including Southern New Hampshire University (SNHU).
The society's mission statement is straight-forward, highlighting its commitment to the development and advancement of its members:
"Delta Mu Delta is a business honor society that recognizes and encourages academic excellence of students at qualifying colleges and universities to create a DMD community that fosters the well-being of its individual members and the business community through life-time membership."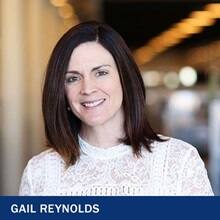 Gail Reynolds, assistant director of online engagement at SNHU, oversees the institution's relationships with the honor societies for which it maintains chapters. She said that the key element of an honor society is that it "celebrates academic achievements while offering valuable benefits."
Delta Mu Delta delivers on both scores. Not only do they recognize members through scholarship awards, the benefits they provide are geared to compliment the evolution of the business world within the digital age. Reynolds also points to the society's focus on high-achieving students pursuing business-oriented degrees at all academic levels and their emphasis on promoting engagement and networking opportunities for up-and-coming professionals. The processes and platforms of doing business have changed dramatically and the society strives not only to keep abreast of these developments, but to capitalize on them to the advantage of their members.
Delta Mu Delta Requirements
To be considered for membership, you must have completed at least 60 of the total credits toward your degree program. Unlike many honor societies, eligibility for nomination to join Delta Mu Delta is also based on a key statistic above and beyond the minimum-required grade point average (GPA). While you must maintain at least a 3.25 GPA for undergraduates or a 3.6 GPA for graduates, you must also be within the top 20% of your program to be considered. Typically, students in the top 20% of their program earn a GPA around 3.9 or higher.
It is a demanding requirement, but the achievement of meeting each standard sets Delta Mu Delta members apart. To date, the SNHU Online chapter of Delta Mu Delta has inducted 2,774 students.
Benefits of Delta Mu Delta
So, is Delta Mu Delta worth it?
Some of the main points in its favor have already been mentioned. Delta Mu Delta is an international honor society that has maintained a strong reputation for more than a century. Its many chapters offer extensive networking opportunities and its academic requirements means its members are the most accomplished business majors from their schools.
There are some other attractive features to Delta Mu Delta membership to consider, however:
Facilitated Networking: Communication among members is not only encouraged, it's facilitated by DMD Connect, the VineUp-powered social and professional networking engine members are given access to from their first day. Career advice, mentorship, webinars, an alumni directory, and even job postings are all made available through this service.
Scholarship Awards: As a member, you'll have access to scholarship funds. In pursuing a scholarship, you'll be asked to provide recommendations, a short essay, as well as relevant academic and extracurricular information to support your application. Competition is fierce, but financial support of its members is a key initiative of the society.
Enhanced Employment Potential: Beyond graduation, Delta Mu Delta can play a significant role in furthering professional aspirations. Not only do members have the broad network of peers to draw upon, but membership alone checks off an entrance requirement for GS-7 employment with the federal government. This translates into the availability of a higher level of professional avenues and more robust starting salary potential directly following graduation.
Boost Your Profile: At a time when "resume-builders" are a primary focus for students preparing to launch themselves into the professional job market, membership with Delta Mu Delta can be a gold star next to their name. The society is highly recognizable, particularly in corporate circles where competition is fierce.
Connections That Matter: "Consulting with a career advisor may offer ways to speak to Delta Mu Delta membership in a job interview," Reynolds said. "I recommend to students that they put it on their resume as [it] demonstrates to a recruiter that they are involved, can handle multiple tasks and have leadership skills."
Membership has real-world significance at the beginning and throughout a career in business. Most importantly, this is more than a choice between honor societies; it is the opportunity to become part of a global community of high-performing business majors, entrepreneurs, and leaders.
Where Can I Find More Information?
Delta Mu Delta's website is full of useful information if you're considering the possibilities of joining. It lists the society's current leadership, guidelines for the scholarship program, and features an FAQ page for the questions that come up most often.
You can also reach out to your college or university's administration for further information, as a representative who facilitates the institution's relationship with Delta Mu Delta will be able to answer more in-depth inquiries.
Sarah A. Easley '12 '18G is a professional writer and proofreader. Connect with her on Twitter or LinkedIn.
Explore more content like this article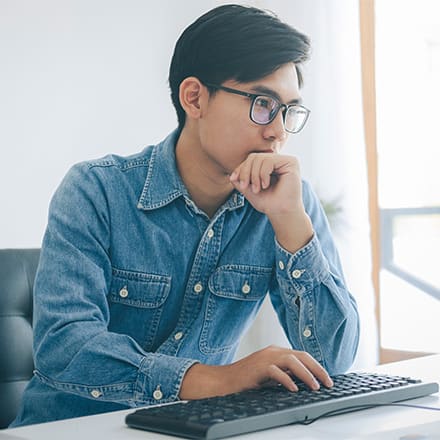 October 15, 2021
Generally taking only two years to complete, an associate degree provides foundational academic knowledge and technical expertise for a variety of career fields without the time and financial investment of a four-year degree.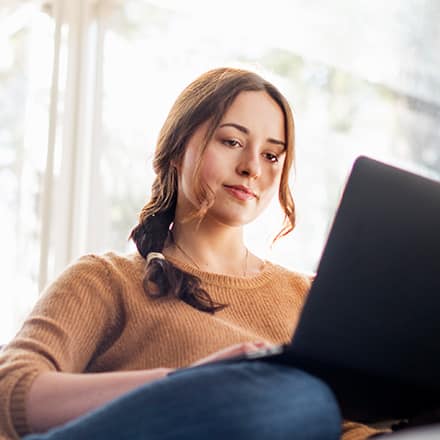 October 13, 2021
Choosing the right MA degree is a matter of your current accomplishments – academic and professional – and your goals for the future. Which MA degree is right for you will depend on your current career and where you want to go from here.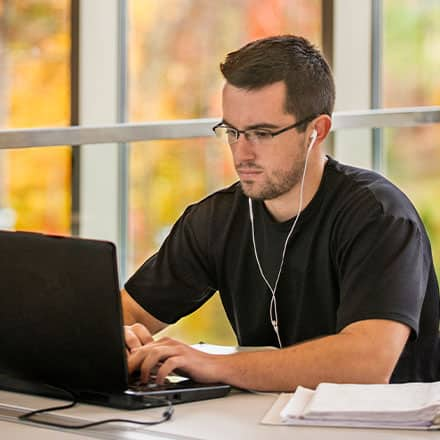 October 12, 2021
There's a clear benefit to getting an associate degree. Workers with an associate degree had median weekly earnings of $862, $132 more than people with a high school diploma alone, according to BLS.