What is Mentorship? Just Ask a Mentor: It's a Two-Way Street
Ashlee Lindsey has a lot on her plate. To name a few, she heads her school's student government association, she serves as a student representative on the school's board of trustees and works in the office of student involvement.

But another important activity for Lindsey is part of Southern New Hampshire University's Signature Leadership Program, which links students with mentors, often alumni, working in the professional world. Over a recent semester, Lindsey met with Mallory Vincent, a staff accountant at Howe, Riley and Howe in Manchester, N.H. Lindsey said Vincent helped her "navigate her stresses" in her final year of college.

"Mallory is someone who knows the ropes and has let me know it is all worth it," Lindsey said. "She has had milestones in her life and is generous with her time to share them with me."
Mentoring: A Two-Way Relationship
Angelika Kenward, a team lead on SNHU's Career Connections team, said it makes sense to find a mentor for several of reasons. Networking has become a vital piece of the job-search puzzle, and having a mentor can help you begin a professional network by helping you meet some of the people you need to know to land a job. "They can introduce you to a slew of people you need to be successful," Kenward said.
Mentors can also help you think about and talk through some of the career options that are available. By developing a relationship with someone who has already spent years in an industry you're interested in, you can learn from experiences they've had. They might be able to tell you about the day-to-day tasks you'll encounter as an entry-level accountant, for instance, or the work schedule you can expect entering the business world.
"They can kind of guide you through it," Kenward said. "It's a person to bounce ideas of off ... . For me personally, I looked for mentors who are in a position I would aspire to be in."

The relationships can be professionally and personally rewarding for mentors, as well, she said.

"One huge selling point for a mentor is it's a huge resume builder," Kenward said. "It's a great way to showcase your skills, your knowledge base, to share your insight and passion for a field with the next generation. It's a really fulfilling experience.
The Value of Mentorship
Joanna Luiso, associate director of SNHU'S Career and Professional Development Center, said developing a professional relationship outside the classroom is valuable for students, especially as they near graduation and prepare to enter the workforce.

"The ability to connect with someone outside of the campus is important to developing those transferable skills like communication and their ability to effectively connect with another professional," she said.

Jazz Jackson, SNHU's associate dean of first-year experience and retention programs, said past experience has shown that developing a relationship with a mentor helps students succeed in school.

"One of the things we've learned is students do exceptionally well when they have guidance and support from someone (who) already went through experiences like themselves," he said.Vincent said she wanted to mentor Lindsey because she had benefited from mentors during her own time in college and found it to be gratifying. She said they talked a lot about advancing personal and professional goals, and she was inspired by Lindsey to apply to SNHU's MBA program.

"I was able to refine my coaching and mentoring skills, develop a meaningful relationship with Ashlee, learn more about the SNHU community and where it is today, and expand my professional network with the other mentors in the program," Vincent said.
How to Be a Good Mentor/Mentee
Kenward said most successful mentor-mentee relationships have a few things in common:
Honesty - To be a good mentor, she said, honesty is invaluable. Being honest about aspects of a job or industry that aren't positives and "not shying away from the grey areas," is important.
Generosity - Being generous with your own connections in the industry is also a big part of being a mentor. "Not being afraid to leverage your professional network," she said, can help boost a younger person's job search in significant ways. "You also want to be available," Kenward said. "That person is going to have a lot of questions. They're going to not know what's going on and being able to be there for them when they have those questions is helpful."
Respect - Mentees have to be respectful of their mentor's time, Kenward said. A mentor is, generally, already busy with their own professional obligations so not imposing on their generosity by demanding too much of their time is important. "I think it's all about respect," she said.
Amy Farnum, the recycling coordinator for New Hampshire state agencies, said she and an SNHU student worked well together recently through the same leadership program Ashlee Lindsey participated in. The pair met four times, including a phone call, a face-to-face meeting and tour of the Statehouse and another meeting on campus. Farnum said she felt the relationship was valuable because the student is interested in sustainable business practices she was in a unique position to offer advice thanks to her background in both business and work in recycling and sustainability.

"It's not a traditional career path," Farnum said. "I've had a mentor myself that's still in my life who was foundational in my learning about this world of corporate social responsibility. So I felt like I was giving back and that was big."

Joe Cote is a staff writer at Southern New Hampshire University. Follow him on Twitter @JoeCo2323.
Explore more content like this article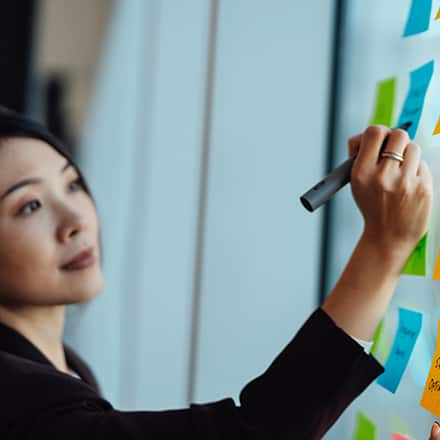 Whether you'd like to start your own business, publish a novel or work your way up the corporate ladder, setting short- and long-term goals is the key to forming an achievable strategy for the trajectory of your career. These examples and resources will help you develop your own goals.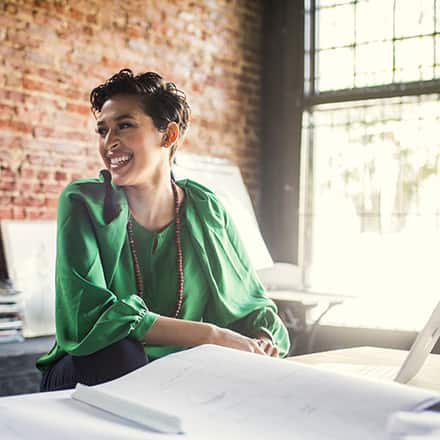 In today's evolving job market, having a bachelor's degree is a key credential to start and grow a career across many fields. But what jobs can you get with a bachelor's degree? We've compiled a list of potential bachelor's degree jobs in social sciences, liberal arts, science and technology.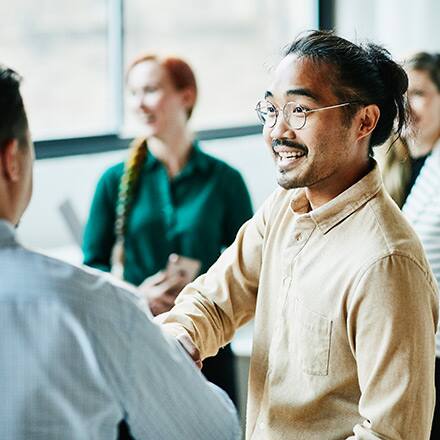 You never know when you'll find yourself in a networking situation, so it's good to be prepared wherever you go. You can do this by developing an elevator pitch, or a brief overview of your professional and educational accomplishments, skills and career goals.
About Southern New Hampshire University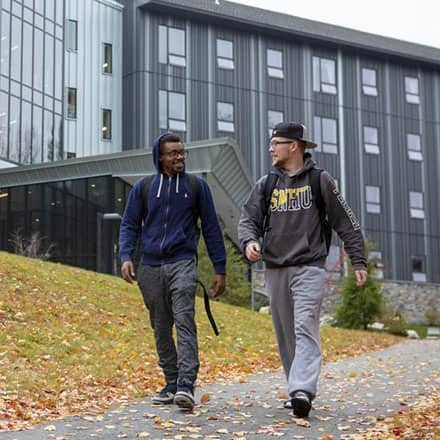 SNHU is a nonprofit, accredited university with a mission to make high-quality education more accessible and affordable for everyone.
Founded in 1932, and online since 1995, we've helped countless students reach their goals with flexible, career-focused programs. Our 300-acre campus in Manchester, NH is home to over 3,000 students, and we serve over 135,000 students online. Visit our about SNHU page to learn more about our mission, accreditations, leadership team, national recognitions and awards.