Nursing Faculty Dr. Barbara Brophy: Faculty Q&A

Dr. Barbara Brophy has spent close to three decades as a nurse and now teaches future generations of nurses in Southern New Hampshire University graduate nursing programs. Recently she shared her thoughts on teaching, the importance of education and more.
Tell us a little bit about your professional background.
I have been a nurse for almost 27 years. I began my career as a (licensed practical nurse,) and progressed through each degree while working full-time (sometimes two jobs at a time). My primary clinical background is women and children's health and the emergency department; however, I have worked in many areas of hospital and clinic nursing.
One of my most favorite things to do as a nurse was patient teaching. I just loved being able to give the patient a sense of control over their own health destiny. I was also the nurse that volunteered to take the newbies for training. There's nothing better than see the face of joy on someone who loves what you are doing as much as you do. I was drawn to academia because I saw a trend of people being encouraged to become nurses because it is a "recession-proof job." I hope I never have a nurse taking care of me or my family because they wanted a recession-proof job. I am so proud and humbled by the chance to be in this esteemed profession and I hope to graduate students with this same passion to one day take care of me.
What drew you to this field of study?
I never wanted to be a nurse when I was growing up. Several family members were in nursing and always urged me toward it, so naturally I had to rebel. It was when I was delivering my second baby, alone, in a cold sterile room with a lot of masked faces that one nurse came to me eye-to-eye and talked me gently through the whole process, never leaving my side. I remember, in the midst of the pain and trauma thinking "I want to do this for someone some day." It was four years later, but I actually had the chance to work side-by-side with that nurse for many years. She didn't even remember me as a patient – but I would never have forgotten her.
What do you find rewarding in your position as full-time faculty?
I get to impact student lives every single day. I am always astounded with how just a kind word or simple explanation can turn their day around.
Can you think of a particularly impactful or eye-opening moment as a faculty member?
Many years ago, as a (labor and delivery) nurse, I had a patient come in during the middle of the night. She wanted her baby (still in utero) to be checked. She had been helping to move a refrigerator and had a small "shock." I remember thinking "how stupid/dumb" people could be. I know I took care of her in all the clinical manner required of me, but I judged her harshly on the inside. She asked questions about my job, how I got into nursing, etc. and I answered professionally. Three years later, I'm standing in front of a classroom and a young lady said to me, "you don't remember me, do you?" It turned out to be that patient and she had taken all the information I had given her and was now two semesters from graduating as a nurse. I try to always remember that every encounter with every human being is important.
What advice do you have for students interested in pursuing their nursing degree? How can people stand out in this field?
If you are interested in being a nurse, do it, do it, do it! Nursing has so many avenues that one can be in this career for 40 years and do something new every year. Never be afraid to try something new. Nurses stand out by always remembering: "they don't care how much you know, until they know how much you care."
What, if anything, did you not expect from your career path?
My career path has been very varied in 27 years, but in every step of the way, I chose the path.
What do most people not understand about working in nursing?
You will never be paid what you are "worth" in economic terms, but you can go home at the end of every single day knowing you made a difference.
How have you found ways to effectively connect with students?
I like to make notes from their Introductions – make sure I use their preferred names, mention a child or pet in conversations etc. I also share my cell number with students who need immediate answers. I have been doing this for a number of years, and so far, I have never had any students abuse the privilege.
What do you enjoy doing when you're not working?
I love to travel – I have been to 39 of the 50 states and nine countries. I love historical travel (tours, ruins, museums, etc)
What is one (or two) books every student in the nursing program should read?
All of them!
Why is education important to society as well as to you personally?
My father used to say, "education gives you options – you may never need them, but it's good to have them." Education is freedom. Freedom to walk away from a position, or walk toward another position. Education (hopefully) helps us learn from our mistakes.
Joe Cote is a staff writer at Southern New Hampshire University. Follow him on Twitter @JoeCo2323.
Explore more content like this article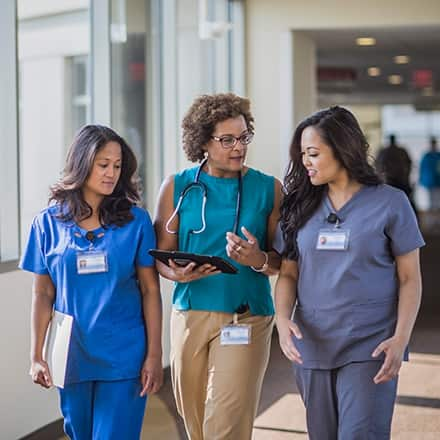 While nursing has always been a respected career, many people don't know that there are different levels of nursing degrees available, and there are several specialty areas to consider with each level. Nurses continuously develop skills, clinical knowledge and expertise throughout their careers.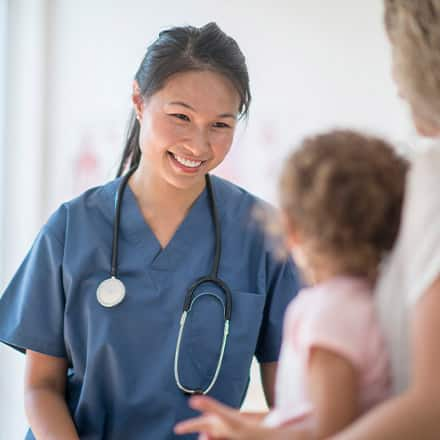 If you want to establish a rewarding nursing career, you're probably wondering what sort of degree you'll need. There are minimum educational requirements to qualify for the nursing licensure exam, and you may decide to gain additional credentials to help you advance in your role.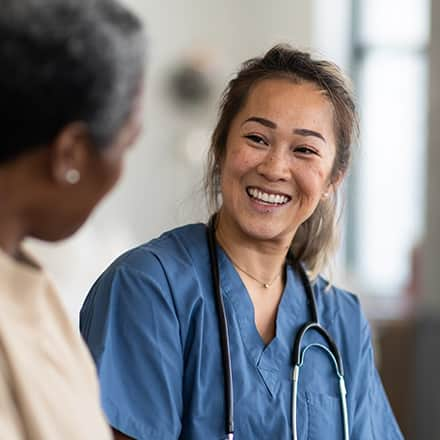 MSN stands for Master of Science in Nursing. This is a graduate degree that provides nurses the opportunity to further specialize in their chosen area of healthcare. The degree can also lead to a new specialization for nurses who are interested in taking their careers in a different direction.
About Southern New Hampshire University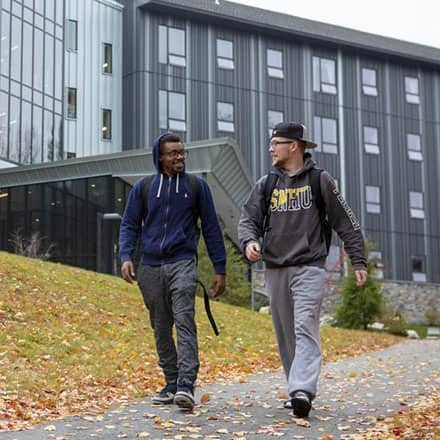 SNHU is a nonprofit, accredited university with a mission to make high-quality education more accessible and affordable for everyone.
Founded in 1932, and online since 1995, we've helped countless students reach their goals with flexible, career-focused programs. Our 300-acre campus in Manchester, NH is home to over 3,000 students, and we serve over 135,000 students online. Visit our about SNHU page to learn more about our mission, accreditations, leadership team, national recognitions and awards.