SNHU Health Information Management Program Earns CAHIIM Accreditation
Accreditation from the Commission on Accreditation for Health Informatics and Information Management (CAHIIM) is the seal of approval for health information management academic programs. It's a sign that a program is "top-notch," said Lynn Ward, associate dean of health professions at Southern New Hampshire University (SNHU).
"When you have a CAHIIM accredited (program), it's a symbol of a quality program and that you've met all their standards," Ward said. "CAHIIM really sets the bar for academic programs in health information management."
Ward oversees SNHU's online bachelor's in health information management, which was recently awarded CAHIIM accreditation.
The designation is proof positive for prospective students of the program's rigorous standards and overall quality. It is also one of the requirements set by the American Health Information Management Association (AHIMA) to sit for the all-important Registered Health Information Administrator (RHIA) exam offered through AHIMA.
"Only students who graduate from a CAHIIM-accredited program can sit for that exam," Ward said. "It's becoming more prevalent in the industry. More and more employers are recognizing the RHIA credential, so it really helps (graduates) with job search."
What is Health Information Management?
AHIMA defines health information management (HIM) as the "practice of acquiring, analyzing and protecting," patients' medical information. That means HIM practitioners have to manage digital and traditional patient records, analyze data within those records and be familiar with the information technology practices to protect them from data breaches. Darla Branda, clinical faculty for health professions at SNHU, said she envisions healthcare, business and technology as three intersecting circles. That intersection is what healthcare information management professionals focus on.
According to AHIMA, those who pass the RHIA exam:
Have a comprehensive knowledge of "medical, administrative, ethical and legal" standards related to healthcare delivery and privacy of patient records.
Can manage people and teams and prepare budgets.
Coordinate with all parts of a healthcare organization that use patient information and documents, including clinicians, administrators, IT providers and more.
"Obtaining the RHIA credential tells employers that the student has graduated from a CAHIIM-accredited program," Branda said. "They have the academic training and internship experience that has prepared them for an entry-level job in HIM."
The role of a HIM is vital to ensuring that all departments in an organization that use patient information have the correct data when they need it and that the data is protected from outside threats. It is also critical to billing and reimbursement, which impacts patients, providers and payers, such as private insurance, Medicare and Medicaid.
"Through doing that, you're helping to promote quality patient care," Ward said.
There are two main areas within HIM, according to AHIMA:
Health Information Technology: Professionals who work in health information technology focus on the technical aspects of managing patients' health information. They often have technology backgrounds and understand the computer hardware and software systems used to manage and store patient data.
Health Informatics: Health informatics focuses on the science of how information systems apply across the healthcare system and how patient information is "captured, transmitted and utilized."
Branda said roles in healthcare information management have been expanding rapidly as more people specialize in specific areas within the field.
"It's a really growing field. There's lots of opportunity," she said. "It's been a very steady incline in growth and it's going to continue to be that way, especially as our population continues to age and live longer."
You can find an interactive career map of health information management careers and a salary snapshot report on AHIMA's website.
Joe Cote is a staff writer at Southern New Hampshire University. Follow him on Twitter @JoeCo2323.
Explore more content like this article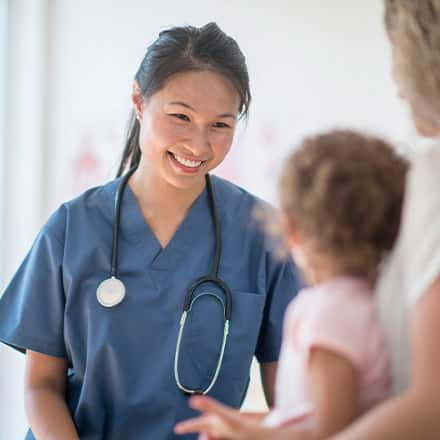 August 17, 2021
The ideal path to achieving a nursing degree should align with your professional goals while also building on your experience in the healthcare field. With that in mind, let's look at the different nursing degree options available.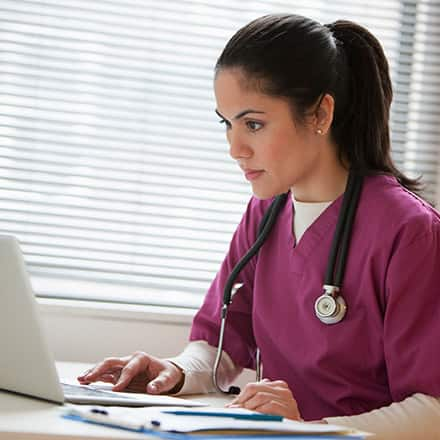 August 12, 2021
When you're ready to take the next step toward becoming a nurse practitioner, you'll need to earn a Master of Science in Nursing (MSN) or Doctor of Nursing Practice (DNP) from an accredited program. There, you'll complete specific nurse practitioner courses and supervised clinical practice hours.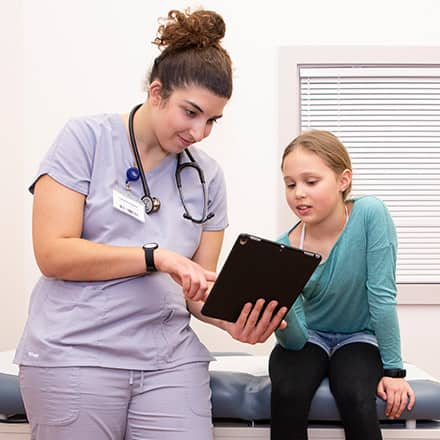 August 06, 2021
Nurse Practitioners (NPs) are needed in just about every facet of healthcare, from hospitals and private practice to home healthcare and skilled care facilities. NPs are needed in policy roles and academia. Anywhere healthcare decisions are being made, nurse practitioners have an important role.