Why Ethics in Nursing Matters
According to Gallup polls, nursing has ranked as the most honest and ethical profession 20 years in the running. Nursing has been highly regarded since Florence Nightingale, the founder of modern nursing, made it into a reputable, ethical profession. In fact the ethical principles in nursing, which now guide contemporary nursing, have many ties to Nightingale's theories. Once you earn a nursing degree and begin working as a nurse, you will face ethical situations on a daily basis at the societal, organizational and clinical level. How they choose to respond does not happen without decisions being made. These decisions are based on the application of ethical principles. These principles need not only be applied in dealing with patients but also in the care of their families and related groups.
Ethical Principles in Nursing
These principles ultimately optimize patient care and outcomes:
Respect for Autonomy
Autonomy means that the patients are able to make independent decisions. This means that nurses should be sure patients have all of the needed information that is required to make a decision about their medical care and are educated. The nurses do not influence the patient's choice. Examples of nurses demonstrating this include obtaining informed consent from the patient for treatment, accepting the situation when a patient refuses a medication, and maintaining confidentiality.
Non-maleficence
This means that nurses must do no harm intentionally. Nurses must provide a standard of care which avoiding risk or minimizing it, as it relates to medical competence. An example of nurses demonstrating this principle includes avoiding negligent care of a patient.
Beneficence
Beneficence is defined as kindness and charity, which requires action on the part of the nurse to benefit others. An example of a nurse demonstrating this ethical principle is by holding a dying patient's hand.
Justice
Justice means being impartial and fair. Nurses making impartial medical decisions demonstrate this, whether it relates to limited resources or new treatments regardless of economic status, ethnicity, sexual orientation, etc.
Nursing Code of Ethics
Another valuable resource for nurses is the American Nurses Association (ANA) Code of Ethics. Originally adopted in 1950, the Code is used in challenging situations and is considered to be non-negotiable The Code was revised in 2015 and includes interpretive statements, which can provide specific guidance for nurses in practice.
Wondering what's included in the Code of Ethics?
In Provisions 1-3, the fundamental values and commitments of nursing are explored.
In Provisions 4-6, the boundaries of duty and loyalty are identified.
Finally, Provisions 7-9 recognizes nursing duties, extending beyond patient interactions.
The Code is applicable to all types of nursing, from researcher, to manager, to staff nurses, and public health nurses. At times nurses may also may need approach ethical situations from a team approach, as the most challenging decisions are not to be made by just one person. This interprofessional team (which can be comprised of doctors, nurses, pharmacists, social workers, etc.) is commonly called the ethics committee.
The role of ethics in nursing will continue to prove important as healthcare is ever changing and challenging the status quo. Nurses need to have an understanding of the ethical principles to recognize and consider ethical dilemmas. This must be discussed early in the educational journey of students, and nurses must be held accountable to the standards and principles set forth, as they shape the future of nursing.

Dr. Stacey Rosenberg joined SNHU as an adjunct faculty in 2014 and transitioned to the role of associate dean of faculty early in 2018. She is a board certified adult health clinical nurse specialist and a certified nurse educator with clinical experience in acute care and community/public health.
Explore more content like this article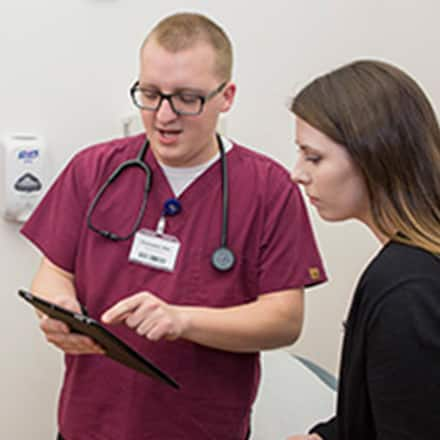 October 14, 2021
So many career paths can leave new and seasoned nurses alike wondering which specialty is right for them. To help, we've compiled a list of the 16 types of nurses employers are looking to hire, including information on salary, growth potential and required nursing degrees.
October 05, 2021
Both the nursing profession and some employers are calling on registered nurses (RNs) to obtain a Bachelor of Science in Nursing (BSN) to improve safety and help prepare for future healthcare challenges.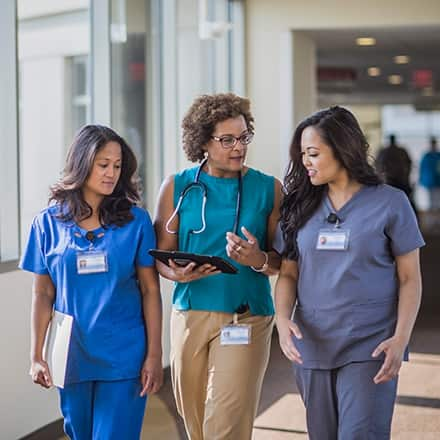 September 30, 2021
While nursing has always been a respected career, many people don't know that there are actually several different levels of nursing degrees and many different specialties available.