Healthcare Management vs. Healthcare Administration
Healthcare administrators use healthcare knowledge to lead on issues related to organizational management. Healthcare managers support the business needs of an organization.

The healthcare industry has become the largest source of jobs in the United States.
And it continues to surge. While the average growth rate for all industries through 2026 is 7%, the need for medical and health services managers is almost triple that at 20%, according to projections from the U.S. Bureau of Labor Statistics.
With that spike comes the need for a variety of positions throughout the industry. But with so many options, there can also be plenty of confusion about the job you may be best suited for, as well as the type of degree that can get you there.
The Differences Between Healthcare Management & Healthcare Administration
While those phrases sound similar, it's important to understand their differences – and how crucial both areas are to the industry.
"There is a need for healthcare administrators and healthcare managers to provide leadership for day-to-day operations and for monitoring clinical and non-clinical staffing needs," said Dr. Toni Clayton, associate dean of healthcare professions at Southern New Hampshire University (SNHU). "Healthcare administrators are prepared to lead both clinical and nonclinical functions. Healthcare managers typically support the overall needs of the facility."
Healthcare Administration: Make an Impact on Your Organization's Patients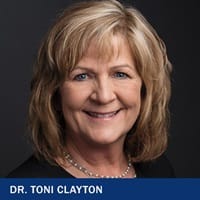 Simply put, healthcare administration is the management of staff and processes within various units, floors, departments or an entire facility within a healthcare setting, Clayton said.
"Healthcare administrators support policies and processes for the delivery of care and services that impact our patient populations," she said. "It requires leaders to apply healthcare principles and methodologies as they manage people and processes."
Healthcare administrators stay on top of data and trends related to:
Healthcare economics
Healthcare reimbursement
Healthcare quality
Regulatory compliance
Healthcare information systems
Health disparities
With that knowledge, administrators can ensure that the patient remains at the center of every decision their organizations make, Clayton said.
Learning that knowledge can begin with a bachelor's degree in healthcare administration. Some degree programs align with the Association of University Programs in Health Administration (AUPHA), a nonprofit organization that stands by the mission to "develop leaders who possess the values and competencies necessary to drive improvement throughout the health system." AUPHA identified 4 competencies that healthcare administrators must master to be successful in their role:
Communication
Computational skills
Critical thinking
Societal and cultural context
Once you have developed the skills to work as an administrator, there are a variety of organizations you can work for. Clayton said these include hospitals, physician practices, mental health organizations, rehabilitation centers, federally qualified health centers, health insurance providers, hospice services, ambulatory care and nursing homes. Dig deeper into these organizations to realize just what that entails: the oversight of admission, emergency services, surgical services, patient financial services, laboratory services, rehabilitation services, pharmacy and wellness, Clayton said.
Once you've had an introduction to healthcare administration, you may want to take your career further. An MS in Healthcare Administration may help you advance into higher-level management roles – but it could also open different doors for you.
Clayton said other opportunities that could arise include those at universities and research institutions, health insurance organizations and government facilities. In addition, "opportunities can be found at the Centers for Medicare and Medicaid Services (CMS), Department of Health and Centers for Disease Control," she said. State and local agencies are worth looking into for professional advancement, as well.
A healthcare degree isn't the only path to work your way into an administration position, though. Some students opt to earn a bachelor's degree in business administration with a concentration in healthcare administration.
With this degree, "students complete coursework that provides a holistic review of healthcare," Clayton said. "The BS in Business Administration with the concentration in Healthcare Administration is geared toward students who are interested in working in any business sector but also might want to work in healthcare."
Healthcare Management: Impact the Healthcare Industry from Another Angle
A business degree or a program with a healthcare concentration could steer you into non-clinical areas of healthcare, such as human resources, materials management, public affairs and medical staff relations, Clayton said.
In fact, within the healthcare industry, marketing, business development and finance are the top job functions employers are looking for from business school graduates they plan to hire, according to a June 2018 survey from the Graduate Management Admission Council (GMAC).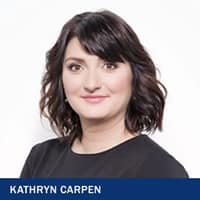 Dr. Katie Carpen, an associate dean at SNHU who oversees several of the university's online MBA programs, touted the business side of healthcare, especially as the industry continues to see demand.
She states that an MBA in Healthcare Management, "...provides learners with industry and academic knowledge of a business environment within healthcare."
While an MBA's core curriculum offers students more of the "day-to-day knowledge" they need to know in business, a healthcare management concentration gives them a deep dive into issues like healthcare law, ethics and compliance.
A specialized MBA is ideal for those who want to move into leadership roles, Carpen said, mentioning areas such as "practice management, general management, data analytics, supply chain management, quality management and overall running a healthcare organization."
And because healthcare is one of the top 3 industries with the strongest MBA hiring demand, according to GMAC, the healthcare management concentration can better position you for the role you want within an organization.
Carpen also emphasized that the healthcare MBA isn't just for students who have a business background. She said medical practitioners such as physical therapists, nurse practitioners, doctors and surgeons may consider earning an MBA to learn best practices in order to start and/or operate a private medical practice.
Earning a Healthcare Degree
With a better understanding of the difference between healthcare administration and healthcare management, you can make an informed decision on where each of those degrees has the potential to take your career.
Healthcare degrees were designed to help students launch or advance their careers across the healthcare industry. In fact, Clayton said, a healthcare background is not necessarily required for healthcare-related degree programs, like the administration and management degrees, and the careers that they position them for.
"This includes roles for students with minimal healthcare experience to students with advanced experience in a clinical and/or non-clinical setting," Clayton said. "What makes a healthcare degree a great option is the number and variety of industries that present leadership opportunities in a field that continues to increase in demand for employees."
Carpen agreed that a business background isn't necessary, either: "All industries have a business side to what they do," she said.
Deidre Ashe '18G is a copywriter in higher education. Connect with her on LinkedIn.
Explore more content like this article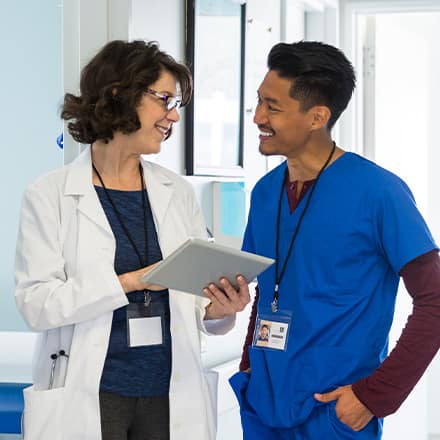 The field of healthcare is growing and evolving all the time. If you want to help lead this change in your career, the right education, knowledge and leadership skills will be key. Explore the different types of master's degrees in healthcare to discover what's right for you.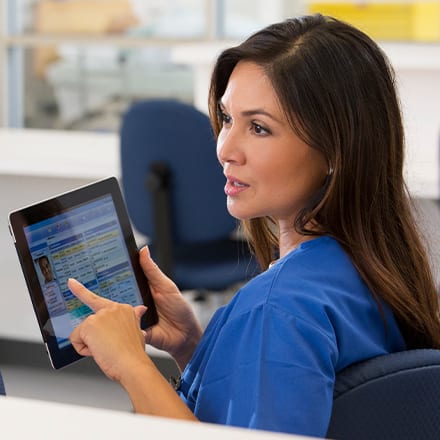 Health information management (HIM) is a critical field within healthcare that involves the secure and accurate documentation, management and analysis of patient health information. It encompasses areas such as coding and revenue cycle, informatics, data analytics and information governance.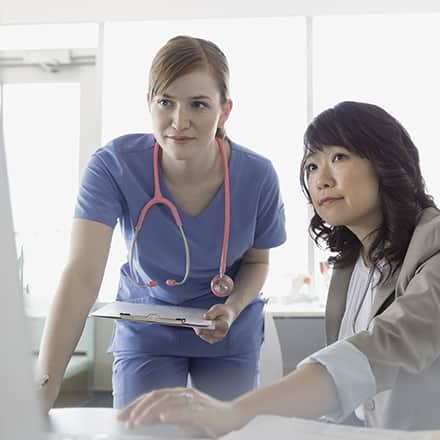 Licensed practical nurses, or LPNs, play a critical role in today's health care system. As an LPN, you can make a difference in patients' lives by attending to their care and comfort. While the time it takes to become an LPN may be shorter than other nursing roles, you need to take certain steps.
About Southern New Hampshire University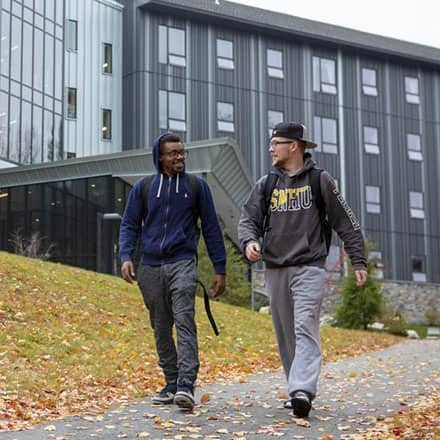 SNHU is a nonprofit, accredited university with a mission to make high-quality education more accessible and affordable for everyone.
Founded in 1932, and online since 1995, we've helped countless students reach their goals with flexible, career-focused programs. Our 300-acre campus in Manchester, NH is home to over 3,000 students, and we serve over 135,000 students online. Visit our about SNHU page to learn more about our mission, accreditations, leadership team, national recognitions and awards.