Learn to Succeed in Business
$330/credit (120 total credits)
Transfer up to 90 credits
Programmatically accredited by ACBSP
14 unique concentrations
Receive credit for prior learning
No application fee or SAT/ACT scores
Online Business Degree Overview
To build a successful career in business, you need to start with a solid foundation. As one of Southern New Hampshire University's most popular programs, the online Bachelor of Science (BS) in Business Administration program focuses on developing these fundamental skills to help students become successful entrepreneurial thinkers and decision-makers. From interpersonal skills to strategic problem solving and operational principles, this program gives students the tools they'll need to succeed in a wide variety of fast paced business environments.
Earning your bachelor's in business administration can also open a variety of doors in your career. With 14 unique concentrations, you can tailor your degree to the industry you plan on entering upon graduating. Each concentration provides the unique skills, principles and career-focused expertise that a given industry looks for in its potential employees.
You can choose the bachelor's degree in business administration alone or elect one of over a dozen concentrations.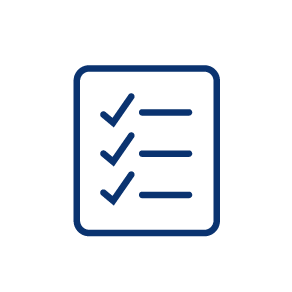 What You'll Learn
Management strategies
Team collaboration
Ethical business practices
Global business contexts
Data-driven strategies
Audience communication tactics

How You'll Learn
At SNHU, you'll get support from day 1 to graduation and beyond. And with no set class times, 24/7 access to the online classroom, and helpful learning resources along the way, you'll have everything you need to reach your goals.
Online Business Degree Concentrations
You can choose the bachelor's degree in business administration alone or elect one of over a dozen concentrations.
"My Degree Changed Everything for Me."
See how Matt Seawright's concentration in organizational leadership helped him develop his management skills, and stand out to his employer. With his degree in hand, he went from managing 4 people to 50 people.
How to Take an Online Class at SNHU
Southern New Hampshire University understands that everyone learns differently. That's why our online degree programs are designed to provide a more flexible learning experience that fits your schedule and meets your needs. In this video, you'll gain a better understanding of how the SNHU online class format works for the modern learner.
The Flexibility of an Online Degree
Between a full-time job and raising her family, going to school online was Kristin Galvin's only option. As she earned her BS in Business Administration with a concentration in Human Resource Management, she found the program and its faculty to be flexible and accommodating.
Career Outlook
The online BS in Business Administration is designed to meet the needs of today's workforce. With a solid foundation in the principles of information technology, analytical skills, legal and ethical issues, behavioral dynamics and quantitative analysis, you'll be prepared for a number of roles including:
Analyst
Financial Analyst
Market Research Analyst
Management
Sales Manager
Operations Manager
Specialist
Human Resource Specialist
The bachelor's in business administration program prepares you for a wide range of career options - making it one of our most popular programs. There's a tremendous need in the marketplace for professionals who know how to manage the resources of an organization or business in an effective manner.
Job Growth and Salary
Prospects for business and financial operations occupations appear promising in the coming years. In addition to the over 700,000 new jobs that are projected through 2031, there may be about 980,000 openings each year in that time frame from growth and replacement needs.1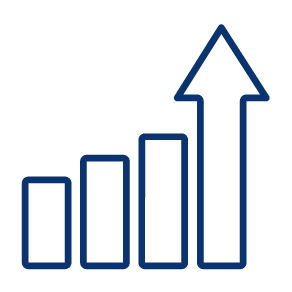 Job Growth
According to the U.S. Bureau of Labor Statistics, employment of business and financial operations occupations is projected to grow 7% through 2031, adding over 700,000 new jobs.1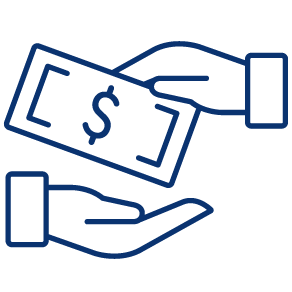 Salary
In 2021, the median annual wage for business and financial occupations was $76,750.1
Upon completing this bachelor's degree, you'll have earned vital competencies that can be applied to your personal and professional life, including communications and critical thinking skills as well as economics, finance and organizational leadership.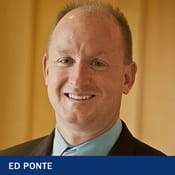 Plus, as business graduate Ed Ponte '14 points out, learning online will help you build a whole other set of skills employers want to see.
"When you're a top performer in an online program, hiring managers take notice, because those same attributes will make you a valuable employee," he said. "It's about balancing a schedule, setting priorities, working in ambiguity, and finding both the resources and paths to success. It's the exact same skill set of a top-performing employee."
Start Your Journey Toward an Online Business Degree
Why SNHU for Your Online Business Degree
Flexible
With no set class meeting times, you can learn on your schedule and access online course materials 24/7.
Affordable
As part of our mission to make higher education more accessible, we're committed to keeping our tuition rates low. In fact, we offer some of the lowest online tuition rates in the nation.
Prior coursework could also help you save time and money. SNHU's transfer policy allows you to transfer up to 90 credits toward your bachelor's degree and 45 credits for an associate degree from your previous institutions—that means you could save up to 75% off the cost of tuition. You could also save time and money by getting college credit for previous work experience, or by taking advantage of military discounts and employer tuition assistance if available to you.
Respected
Founded in 1932, Southern New Hampshire University is a private, nonprofit institution with over 160,000 graduates across the country. SNHU is accredited by the New England Commission of Higher Education (NECHE), a regional accreditor, which advocates for institutional improvement and public assurance of quality.
Recently, SNHU has been nationally recognized for leading the way toward more innovative, affordable and achievable education:
U.S. News & World Report named SNHU the 2021 Most Innovative University in the North and one of the nation's "Best Regional Universities"
Awarded the 21st Century Distance Learning Award for Excellence in Online Technology by The United States Distance Learning Association (USDLA)
A $1 million grant from Google.org to explore soft skills assessments for high-need youth
Network
At Southern New Hampshire University, you'll have access to a powerful network of more than 300,000 students, alumni and staff that can help support you long after graduation. Our instructors offer relevant, real-world expertise to help you understand and navigate the field. Plus, with our growing, nationwide alumni network, you'll have the potential to tap into a number of internship and career opportunities.
93.6% of online students would recommend SNHU (according to a 2022 survey with 17,000+ respondents). Discover why SNHU may be right for you.
Expanding access to quality higher education means removing the barriers that may stand between you and your degree. That's why you can apply at any time and get a decision within days of submitting all required materials:
Completed free undergraduate application
Prior transcripts, which we can retrieve at no cost to you
Test scores are not required as part of your application
Acceptance decisions are made on a rolling basis throughout the year for our 6 (8-week) undergraduate terms.
If you're ready to apply, follow these simple steps to get the process going:
If you have questions or need help filling out your application, call 1.888.387.0861 or email enroll@snhu.edu.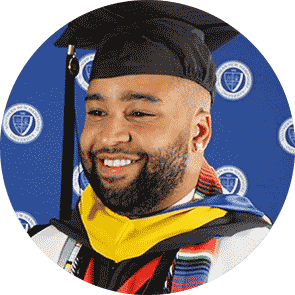 Your Future Awaits
Luis Polanco '23
"Everything has changed. I feel like SNHU has given me a brighter outlook on what I should be doing with life."
Online Business Degree Courses & Curriculum
SNHU's business administration program is designed to help you gain the skills you need to succeed in the modern workforce — with a career-focused curriculum, affordable tuition and the flexibility you need to fit your degree into your busy life.
The curriculum for our online business degrees prepares SNHU graduates for the workforce – as do our career services, learning resources and support services. SNHU's programs offer a variety of courses that provide you with a well-rounded foundation, in some cases featuring experiential learning opportunities like simulations and internships.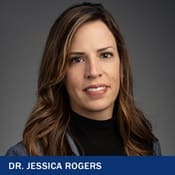 You'll learn from expert faculty, such as Dr. Jessica Rogers, senior associate dean of business programs at SNHU.
Leveraging experience in operations, management, sales and marketing, Rogers also serves as an editorial board member of The Journal of Education for Business. But even with her accomplished career, few moments hold a candle to seeing her students succeed.
"SNHU instructors really love our disciplines and want to share our passions with students," said Rogers, who's affectionately known by learners as Dr. J. "Inspiring. Mentoring. Cheerleading. I love all that, and want students to take that grit and evolve."
Choose Your Pathway
You can tailor your program to work for you, too. Choose the general BS in Business Administration to gain a broad understanding of business and management principles, or opt for a concentration to specialize your skill set.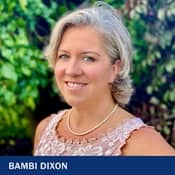 The decision to select a concentration was an important one for Bambi Dixon '19. As someone who worked in healthcare, she knew a business degree with a concentration in healthcare administration would help her reach her long-term goals.
"I took a hard look at my 5-, 10- and 15-year plan to figure out where I wanted to be in my career, then discussed with my academic advisor which program or concentration would best align with my career goals," she said. "I've been working in healthcare my entire adult life, it was an easy choice."
By tailoring a degree to fit her passion, Dixon developed knowledge and skills she could apply to any number of jobs.
"The [online BS in Business Administration program] was challenging and taught me a plethora of knowledge that can be applied in many business settings," Dixon said. "The courses that focused on my concentration were easily relatable because they were directly correlated to my chosen career field."
Before long, doors started to open.
"I was offered a leadership position six months prior to my graduation from the program within my current organization," she said. "It was a great promotion that I was qualified for because of the education I received at SNHU."
Curriculum Requirements & Resources
Business Core
Business programs require learners to complete the business core, which includes a variety of business-specific courses. These courses focus on 10 core competencies to prepare you for success wherever you go.
General Education
All undergraduate students are required to take general education courses, which are part of SNHU's newly redesigned program, The Commons. The goal of The Commons' curriculum is to empower you with some of the most in-demand skills, so you can succeed not only in your academic career, but in your personal and professional life too.
Technology Resources
We provide cloud-based virtual environments in some courses to give you access to the technology you need for your degree – and your career. Learn more about our virtual environments.
Earn Math Credits
Save time and tuition with our Pathways to Math Success assessments. Depending on your scores, you could earn up to 12 math credits – the equivalent of 4 courses – toward your degree for less than $50 per assessment. For additional information, or to register for a Pathways to Math Success assessment, contact your admission counselor or academic advisor today.
List of Courses
Courses May Include
BS in Business Administration
ACC 201
Financial Accounting
Students will learn the steps of the accounting cycle and how to prepare financial statements in accordance with industry established rules and regulations. Students will develop skills needed to analyze financial accounting information, communicate this information to stakeholders, and understand the accounting procedures that produce this information.
ACC 202
Managerial Accounting
Students will explore the financial impact of short-term and long-term business decisions. By learning how accounting and other productivity information can be used to assess and improve performance of an organization, managers will be provided the essential information they need to execute growth strategies and select opportunities that create business value.
FIN 320
Principles of Finance
Students will examine the corporate finance discipline, including the financial management of organizations and the skills needed to make decisions about financing, investments, and dividends. Students will learn how the analysis of financing and investment options can inform decisions that add value to an organization and its investors.
OL 215
Principles of Management
This course is designed to examine the fundamentals and principles of management in order to develop an understanding of management in any formal organization. Special attention is paid to planning and decision-making. International management is also covered. Writing Intensive Course.
MKT 205
Applied Marketing Strategies
Students will learn how the marketing mix is used to position a product or service for a specific target market by analyzing pricing, distribution, product development, and promotional strategies. By applying marketing and consumer research, students will generate informed recommendations. Students will also examine the impact of communications and distribution channels on marketing efforts.
Total Credits: 120
Minimum Hardware Requirements
| Component Type | PC (Windows OS) | Apple (Mac OS) |
| --- | --- | --- |
| Operating System | Currently supported operating system from Microsoft. | Currently supported operating system from Apple. |
| Memory (RAM) | 8GB or higher | 8GB or higher |
| Hard Drive | 100GB or higher | 100GB or higher |
| Antivirus Software | Required for campus students. Strongly recommended for online students. | Required for campus students. Strongly recommended for online students. |
| SNHU Purchase Programs | | |
| Internet/ Bandwidth | 5 Mbps Download, 1 Mbps Upload and less than 100 ms Latency | 5 Mbps Download, 1 Mbps Upload and less than 100 ms Latency |
Notes:
Laptop or desktop?  Whichever you choose depends on your personal preference and work style, though laptops tend to offer more flexibility.
Note:  Chromebooks (Chrome OS) and iPads (iOS) do not meet the minimum requirements for coursework at SNHU. These offer limited functionality and do not work with some course technologies. They are not acceptable as the only device you use for coursework. While these devices are convenient and may be used for some course functions, they cannot be your primary device. SNHU does, however, have an affordable laptop option that it recommends: Dell Latitude 3301 with Windows 10.
Office 365 Pro Plus is available free of charge to all SNHU students and faculty. The Office suite will remain free while you are a student at SNHU. Upon graduation you may convert to a paid subscription if you wish. Terms subject to change at Microsoft's discretion. Review system requirements for Microsoft 365 plans for business, education and government.
Antivirus software: Check with your ISP as they may offer antivirus software free of charge to subscribers.
What to Expect as an Online Student
No set class times: Asynchronous classes let you do your coursework when and where you want
Pick your pace: Choose between full time (2 courses) or part time (1 course) each term
Student support: 24/7 access to online student services like the library, tech and academic support
The Certified Associate in Project Management (CAPM) is a registered mark of the Project Management Institute, Inc.

Tuition & Fees
As a private, nonprofit university, we're committed to making college more accessible by making it more affordable. That's why we offer some of the lowest online tuition rates in the nation.
We also offer financial aid packages to those who qualify, plus a 30% tuition discount for U.S. service members, both full and part time, and the spouses of those on active duty.
| Online Undergraduate Programs | Per Course | Per Credit Hour | Annual Cost for 30 credits |
| --- | --- | --- | --- |
| Degree/Certificates | $990 | $330 | $9,900 |
| Degree/Certificates (U.S. service members, both full and part time, and the spouses of those on active duty)* | $693 | $231 | $6,930 |
Tuition Rates are subject to change and are reviewed annually. *Note: students receiving this rate are not eligible for additional discounts.
Additional Costs No Application Fee, Course Materials ($ varies by course)
Frequently Asked Questions
What is the best online college for a business degree?
We believe the "best" online college for a business degree is the one that works best for you. At SNHU, we strive to give students everything they'll need to succeed while earning their business degree and long after. Here are a few things to consider when deciding if SNHU is right for you:
Our online tuition rates are some of the lowest in the nation.
We offer about 100 associate, bachelor's and master's-level online business school programs – each uniquely built to fit the busy lives of learners
From our online MBA to bachelor's in business administration and numerous business associate degrees, business is our forte – and has been since we started as a small accounting school back in 1932.
Our business programs are accredited by the Accreditation Council for Business Schools and Programs (ACBSP)
We're leaders of online education – and our innovative online programs have been celebrated by U.S. News & World Report, The United States Distance Learning Association (USDLA) and Fast Company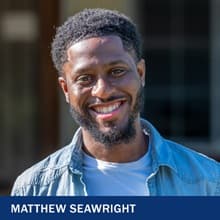 Matthew Seawright '19 chose Southern New Hampshire University to finish his business degree because he said it offered him the best opportunity to learn the skills he needed to succeed in the modern workplace.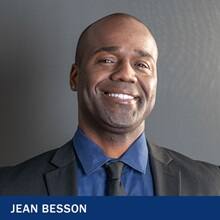 "By going back to school it put me in the know and on a level playing field with my peers," he said. "It taught more about the business world, especially today's business world."
For Jean Besson '14, who earned his BS in Business Administration, finishing a degree gave him the fuel he needed to get his foot in the door.
"My degree from SNHU is a confidence booster. It gives me the right to sit at the table and ask questions," Besson said. "My breakthrough moment was having that degree from SNHU. It allowed me to say, 'OK, I'm qualified.'"
Can you get an online business degree?
If you're looking to earn an online business degree, you've come to the right place.
Not only do we offer the BS in Business Administration with several concentration options, we also offer 200+ online bachelor's, master's and associate degrees across many high-demand fields, including 18 MBA programs. It's worth noting that graduates of SNHU's online BS in Business Administration will have earned all the foundation classes they need to continue on to our MBA. So if you know you want to earn your master's, or decide down the line to take your education even further, we can help you get there.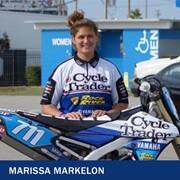 Students from all across the globe have chosen to learn online at SNHU – giving them a flexible, affordable alternative to a traditional classroom experience. For some, taking the next step in their career wouldn't be possible without the option to learn online.
That's the case with Marissa Markelon '19. A winner of two women's motocross championships, Markelon needed a program she could complete on the road between races.
"It helped me learn how to better utilize time management," Markelon said. "It made me realize I was capable of more than I believed."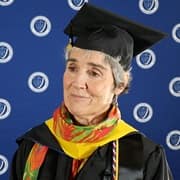 Worried you don't have enough technological experience to enroll in the program? Don't be.
"I loved the program. I loved that it was online," said Lynda Jarrett '23. "Being 65 and being challenged by having to do everything online and learn the computer was a little intimidating at first, but then I realized that I could do it — just like everyone else."
Is an online business degree worth it?
A foundation in business can help prepare you for any number of occupations or industries. Ultimately, though, whether or not a business degree is "worth it" depends entirely on you and your goals.
For Bambi Dixon '19, the answer is clear:
"I feel that my degree was 100% worth the time, money, sacrifice and energy that was needed to complete it," she said. "I have never cried when receiving a piece of mail until I opened the envelope from SNHU that contained my diploma."
Upon graduating, Dixon continued her journey with SNHU – this time as a student of the MS in Healthcare Administration program.
"I have always been a strong proponent of education and feel that we should all continue to learn and expand our horizons in order to continue to evolve as a human race and will continue to encourage the path of education to anyone that seeks it," she said.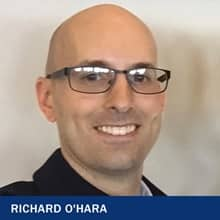 Richard O'Hara '21 echoes that sentiment.
"I do feel that this degree program was worth it because the classes are designed to set you up for an administration role in business. All of the tools provided in the program are the foundation of a successful business administrator."
O'Hara, who plans to open his own business after he retires from the military, has even started to spread the word.
"I would recommend this program to others and in fact already have," he said. "I believe this program is better suited for the future business professional and I would recommend this program over any other schools."
How long does it take to get a business degree online?
Typically, a 120-credit bachelor's degree in business takes about 4 years to complete.
But at SNHU, every student journey is different. If you have previous credits you'd like to transfer into your program, for example, we're happy to work with you.
On average, students transferring into our BS in Business Administration program bring in about 40 transfer credits. That said, SNHU accepts up to 90 credits toward your bachelor's, meaning you could have as few as 10 courses – and as few as 5 terms – to get your degree. With only 10 courses to complete and six 8-week terms per year, you could earn your bachelor's from SNHU in just over a year saving you time and money.
We try to make online learning as seamless and quick as you want it to be. Because we believe, no matter where you've started, SNHU is where you can finish strong – and save time and tuition along the way.
How much does an online business degree cost?
We believe that cost should never stand in the way of your education. That's why we offer some of the lowest online tuition rates in the nation.
Our rate is $330 per credit, and a bachelor's in business requires 120 credits to complete. That said, there are plenty of ways to manage and save – even on these already low rates – such as grants and scholarships, financial aid, transfer credits and more.
Plus, if you're a military service member or a military spouse, you could be eligible for a number of military benefits – including up to 30% tuition discounts.
Related Articles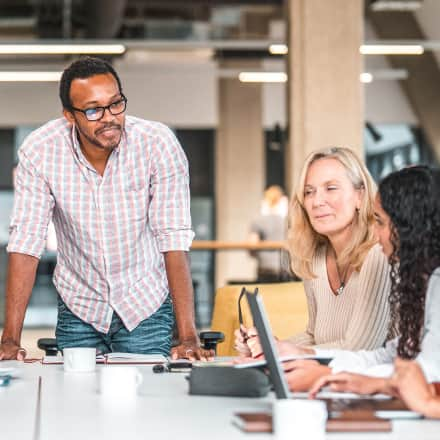 Whether building processes for multi-national businesses or identifying logistical hurdles to save costs, operations managers keep organizations running. If you're interested in driving efficiency at work, see if operations management is the right career path for you.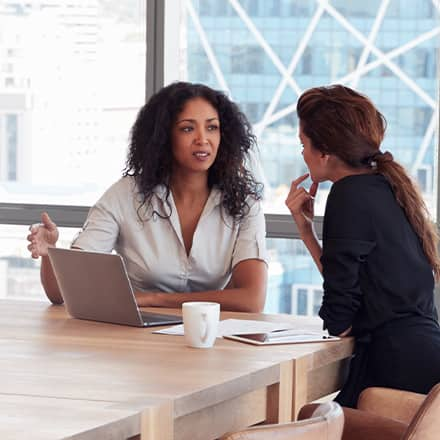 Human resources is an integral part of any organization, playing a key role in the strength and vitality of its workforce. While HR roles can vary, the overall goal of the field is the same: to support employee recruitment, retention, engagement and overall productivity.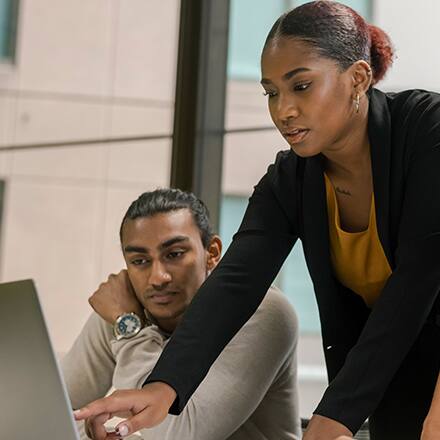 A business degree is a course of study that allows you to explore the business world. Studying business offers students a lot in terms of preparation for the workplace. Being skill-forward and workplace-relevant keeps business degrees positioned as one of the most popular degree fields around.
References
1Bureau of Labor Statistics, U.S. Department of Labor, Occupational Outlook Handbook, on the internet, at:
https://www.bls.gov/ooh/business-and-financial/accountants-and-auditors.htm (viewed Oct. 27, 2022)
https://www.bls.gov/ooh/business-and-financial/home.htm (viewed Oct. 27, 2022)
https://www.bls.gov/ooh/business-and-financial/financial-analysts.htm (viewed Oct. 27, 2022)
https://www.bls.gov/ooh/management/financial-managers.htm (viewed Oct. 27, 2022)
https://www.bls.gov/ooh/healthcare/home.htm (viewed Oct. 27, 2022)
https://www.bls.gov/ooh/management/medical-and-health-services-managers.htm (viewed Oct. 27, 2022)
https://www.bls.gov/ooh/management/human-resources-managers.htm (viewed Oct. 27, 2022)
https://www.bls.gov/ooh/business-and-financial/human-resources-specialists.htm (viewed Oct. 27, 2022)
https://www.bls.gov/ooh/business-and-financial/training-and-development-specialists.htm (viewed Oct. 27, 2022)
https://www.bls.gov/ooh/management/advertising-promotions-and-marketing-managers.htm (viewed Oct. 27, 2022)
https://www.bls.gov/ooh/management/social-and-community-service-managers.htm (viewed Oct. 27, 2022)
https://www.bls.gov/ooh/entertainment-and-sports/home.htm (viewed Oct. 27, 2022)
https://www.bls.gov/ooh/management/home.htm (viewed Oct. 27, 2022)
Cited projections may not reflect local and/or short-term economic or job conditions and do not guarantee actual job growth.