Is Nursing for Me? What to Consider
If you've long marveled at the role nurses play in the medical field, chances are you've given thought to whether you could be one of these amazing individuals, too.
Opportunities abound: Nursing is a fast-growing field with a wide variety of positions in hospitals, physician's offices, schools, nursing homes and other healthcare and government facilities. Working as nurse can be a very rewarding career, and it will draw on your work ethic, emotional strength and ability to pivot to meet ever-growing patient needs.
Wondering if it's for you? Here's what some nursing professionals and students had to say.
A Career in Nursing May Provide Flexibility
Nurses are the most employed profession in the healthcare field, according to the U.S. Bureau of Labor and Statistics (BLS),* with job opportunities available in specialties ranging from cardiac care and emergency nursing to pediatrics, obstetrics and even forensic nursing.
Nursing schedules can also vary widely. While some nursing jobs, such as in schools or physician's offices, may follow a standard Monday through Friday, 9 a.m. to 5 p.m. schedule, many registered nurses work nights, weekends and even holidays, offering vital flexibility to fit you're the needs of your life.
"This may be a plus for nursing students because the current day student is not the traditional one of the past," said Sharon Campbell, a nurse practitioner and nursing educator in Atlanta, Ga. "Students may be older, and may have children or a family and may welcome the versatility of the nursing profession."
Nursing Education and Skills
Nurses work in a huge range of environments, including hospitals, physicians' offices and nursing care facilities, but also in schools, correctional facilities and in the military. In 2016, median annual salary for registered nurses was about $68,000, according to BLS, and the field is expected to grow by 16% by 2024.
Nursing education programs cover a range of subjects, including chemistry, nutrition, physiology, anatomy, psychology and more. Bachelor of Nursing programs usually include studies in education, communication and leadership, as well, and are often required if you're interested in administrative or teaching positions, according to BLS. Many nurses return to school to earn a bachelor's degree and can take advantage of RN-to-BSN programs designed for them.
Other nursing roles can include critical care nurses, clinical nurse specialists and acute care nurses, according to BLS. The bureau estimates that the number of nursing positions that require a master's degree will skyrocket by 2022, increasing by more than 30%. Earning a Masters of Science in Nursing can help qualify you for positions such as clinical nurse leader and nursing administrator. You can also work as a nurse educator or a patient safety and quality nurse. Clinical nurse specialists must have a master's degree, according to BLS, and usually have to have worked for at least a year as an RN.
Critical thinking and communication skills are a must for nurses, as are sense of compassion and emotional stability. Nurses often have to work with many patients simultaneously so organizational skills are vital. Being detail-oriented is also important to ensure patients get the correct treatments on time.
Nursing Duties
As anyone who has spent time in a hospital can attest to, an exhaustive list of a nurse's duties would be too long to print, but a small selection of typical tasks, according to BLS, includes:
Recording patients' symptoms and medical histories
Administering medication
Operating and monitoring medical equipment
Perform diagnostic tests and analyzing the results of those tests
Teaching patients and family members how to manage illness or injuries at home
Specific duties for nurses can depend on the type of nurse they are and the environment they work in. Some possibilities offered by the BLS include:
Addiction Nurse - Caring for patients recovering from drug or alcohol abuse.
Cardiovascular Nurse - Caring for patients with heart disease or following heart surgery.
Critical Care Nurse - Working in intensive-care units inside hospitals.
Neonatal Nurse - Caring for newborn children.
Rehabilitation Nurse - Working with patients with permanent or temporary disabilities.
Nursing Can Offer a Close-Knit Professional Community
The day-to-day responsibilities of the nursing are both rewarding and challenging. Luckily, said Hannah Boutselis, a cardiothoracic O.R. nurse, a career in nursing also comes with a built-in support system.

"Nurses stick together," she said. "I can easily say that nursing is a profession where people constantly have your back. My nurse friends are always there for me both in work and out of work."

If you choose to further your nursing education while working and managing family obligations, it just takes some planning. Take it from someone who knows. "Be careful to maintain a good balance of personal, family, work, spiritual and school time," said Julie Antis, a nursing student graduating this year from Southern New Hampshire University with a BSN degree. "Be a good planner; be organized; be mindful. Your spouse, children, extended family, friends and school advisors are there for you. Lean on them and thank them often."
Consider Your Personality and Your Motivations
"Discover and know why it is you want to be a nurse," Antis said. "If it is the service of others, if it is the need to aid in healing of the whole person, then you will be an excellent nurse."
Prospective nursing students should also consider their own personality and work style, Campbell said to ensure they're prepared to work in the fast-paced environment of a hospital or other healthcare facility.
"The nursing profession is a dynamic one, and one which is never static," she said. "It therefore requires continuous change and adaptation. The question would then be, 'Am I flexible? Am I willing to adapt to changes in situations, treatments and protocols readily?'"
Boutselis said it is this ever-changing nature of the nursing field that makes a career as a registered nurse so rewarding.
"It is tough work...but it's amazing and you can truly build a career," she said. "There is always something new and you can always find something to learn about! Nurses never stop learning. Once you think you know everything, something new comes along and you start all over."
*Job market data from the U.S. Bureau of Labor Statistics Occupational Outlook Handbook is intended to provide insight on occupational opportunities and is not to be construed as a guarantee of salary or job title. SNHU cannot guarantee employment.
Danielle Gagnon is a freelance writer focused on higher education. Connect with her on LinkedIn.
Explore more content like this article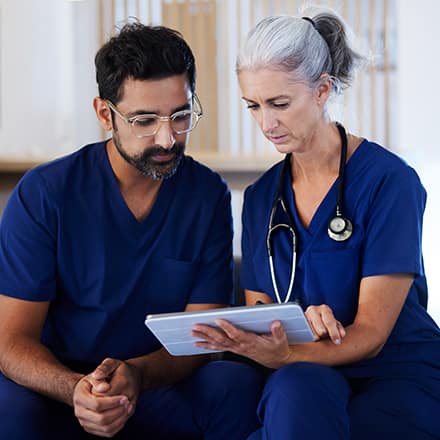 November 05, 2021
Looking for work at a hospital that values nursing and its impact on patient care? Finding a job at a Magnet hospital, designated for its commitment to nursing excellence, could be a great fit.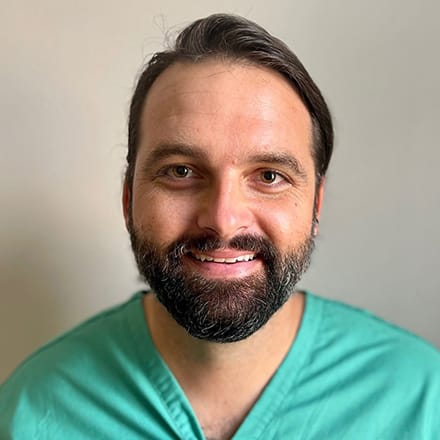 November 03, 2021
The world has experienced incredible changes in a little over a year. Yet one thing has stayed the same: people will always find a way to celebrate one another. That's exactly what happened when an intimate virtual gathering put veteran and MSN graduate Tyler Crouch center stage.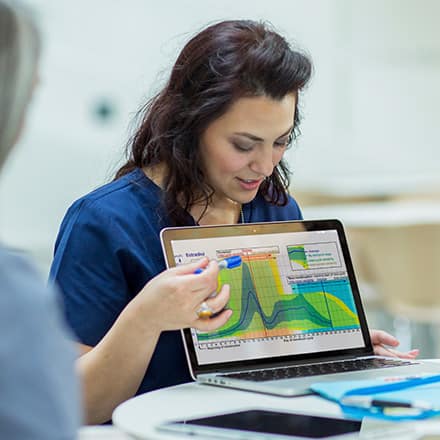 October 22, 2021
A Master of Public Health (MPH) opens the door to myriad career paths that offer you the opportunity to have a significant impact on individuals and on entire communities – even on a global level, and on future generations.