Nancy Robert '84MBA Talks Business and Nursing
Given that Dr. Nancy Robert '84MBA first earned a bachelor's degree in nursing, you might wonder how that initial interest in healthcare led to her current role as the executive vice president and chief product and marketing officer for the American Nurses Association. Robert's career has taken her on a diverse path, yet it's one that has allowed her to build off skills and knowledge from each step before and continue growth in new fields. She credits her vast experience with allowing her a better understanding of complex systems and the ability to inject technology into learning in the healthcare field and beyond.
Robert doesn't shy away from challenges and encourages others to move beyond their comfort level and push themselves to new levels, too. She leads by example and is quick to point out that she didn't do any of this alone - there were some terrific supporters and mentors on the way that not only believed in her but encouraged her to spread her wings as well.
"Different people helped me at different times," she said. "I always had people guiding me."
An Early Interest in Nursing
Robert's interest in nursing began early, when her father, one of the first early cardiac surgery patients, passed away when she was in seventh grade. After earning her bachelor's in nursing, she worked in long-term care and a cardiac step-down unit. These jobs led to an administrative position in a long-term rehab, one where she felt she could affect change in ways to positively help people, too. While she soon moved into a management position, away from nursing, she reaped the benefits of that earlier experience in new roles.
As a nurse, she analyzed patients' communication, looking for more than what was being said. "I have a feel for reading people that nursing provided," Robert said. "It's something I would never have had."
From Nursing to High-Tech and Beyond
A move to Boston took her smack in the middle of a technology boom, and she was ready to immerse herself in opportunities along the tech highway adjacent to the city. This wasn't her first foray into a tech-centric workplace. "We had all kinds of technology in the cardiac step-down unit," she said. While her experience would soon include plenty of tech learning, including "a bit of AI," along with integrated telecommunications, robotics and much more, there was another area Robert wanted to level up in as well: business.
"I wanted a broader perspective," she said and set her sights on earning an MBA with Southern New Hampshire University. Robert had been taking computer courses at Harvard and ran into someone from SNHU at an event, who told her about the school's MBA program.
While the availability of an MBA program concentrated in decision support systems is what brought her to SNHU, it was "the ease of actually taking courses" that made Robert realize what a "really good fit" the program was for her. In spite of her success, Robert said she had been using instinct when it came to finance, marketing and leadership. She wanted a solid foundation in each and said the MBA "set a foundation in place." Her education didn't stop there, though. She would go on to earn her Ph.D. in technology and assessment as well.
Robert said she had done everything from "scrub floors to sit on boards," yet throughout her interest in healthcare "never really left me." In her work with the American Nurses Association, Robert has been able to draw on what she's learned in other roles and the additional education she acquired along the way to meet the diverse need of each position.
Mentorship, Education and Innovation
Mentorship has played a vital role in her career, and Robert takes her role as a mentor seriously. "I would like to think I push people hard," she said. "If I see an emerging field, I encourage people to get certification. You may not always be able to get other people to where they need to go, but it's important to let them fail and pick themselves back up again. I want to do what people did for me." Taking those chances, succeeding and sometimes failing, allowed her to learn so many new things. She challenges herself continuously and strives for those around her to, also.
Education has been a priority in Robert's life, and she thinks it's essential for everyone. "It broadens people's thinking, provides opportunity by broadening their lens," she said. "From experience, projects and formal training, you begin to think differently because you learn about how other people think. You begin to expose yourself to what's happening around the world."
During National Nurses Week, Robert reflects on how much nursing has changed over the years. "Healthcare is changing at light speed," she said. "Nurses have to embrace innovation but they're also influencing that innovation, too."
Pamme Boutselis is a writer and content director in higher education. Follow her on Twitter @pammeb or connect on LinkedIn.
Explore more content like this article
If you want to have an impact on the daily lives of patients in hospitals, nursing homes and other long-term care facilities, then becoming a certified nursing assistant could be a good fit. Explore what it takes to become a CNA and what to expect from a CNA career.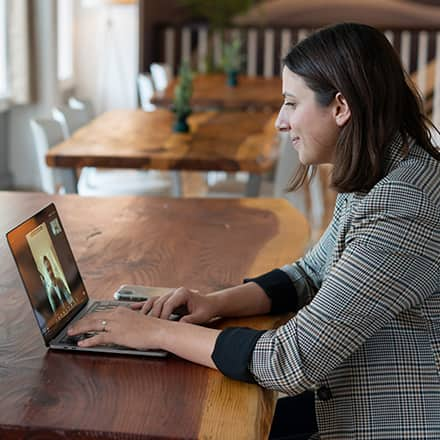 Inspired by students seeking more instructor interaction, SNHU academics team members Laurie Lewis and Dr. Meredith O'Hara created HP CARES: The Health Professions Creating Awareness & Real-World Engagement Series. These informative webinars are led by faculty speakers and cover a variety of topics.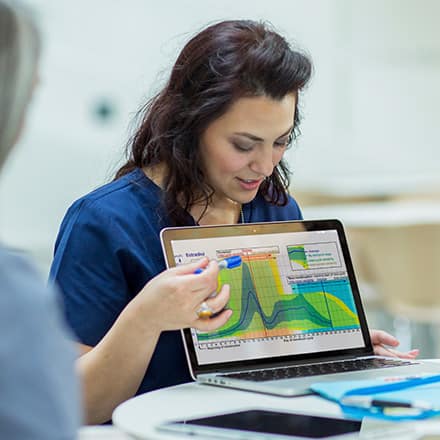 Public health encompasses quite literally all facets of our lives. A Master of Public Health (MPH) opens the door to myriad career paths that offer you the opportunity to have a significant impact on individuals and on entire communities — even on a global level and on future generations.
About Southern New Hampshire University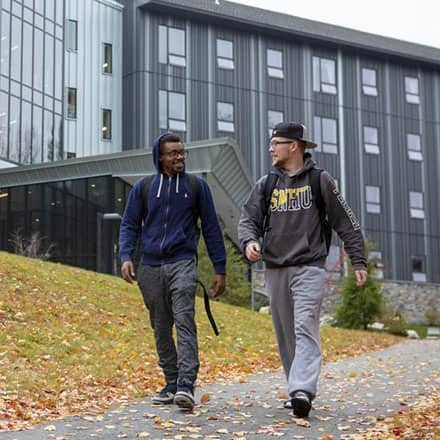 SNHU is a nonprofit, accredited university with a mission to make high-quality education more accessible and affordable for everyone.
Founded in 1932, and online since 1995, we've helped countless students reach their goals with flexible, career-focused programs. Our 300-acre campus in Manchester, NH is home to over 3,000 students, and we serve over 135,000 students online. Visit our about SNHU page to learn more about our mission, accreditations, leadership team, national recognitions and awards.