SNHU Nursing Faculty Weigh In on Patient Safety
Patient safety and quality continues to be a major focus area within the healthcare industry. It's more than just providing a safe environment for patients. Providers are challenged with creating a team-based, value-centered healthcare model, which can significantly decrease costs while improving the overall quality of care. In recognition of this year's Patient Safety Awareness Week, two Southern New Hampshire University full-time nursing faculty weigh in on the significance of patient safety.
The theme for this year's Patient Safety Awareness Week (March 11- 17, 2018), sponsored by the Institute of Healthcare Improvement, is a culture of safety and patient engagement. These two critical issues continue to reflect the growing focus on prevention of errors in healthcare. Safety in healthcare has improved with advances in technology. Healthcare professionals across the delivery system continue to make this a priority, but more must be done to ensure the highest quality of care. The healthcare environment should be a safe zone. Where are the gaps, the missing links - and how can we deliver exceptional care?
Communication Failure/Breakdown
It's not surprising that poor communication and breakdown in communication are often the causes of errors among individuals, and healthcare is no exception. These issues can then adversely affect patient safety. Proper communication is key to preventing errors. Enhanced communication between providers can positively impact patient safety. Patient engagement, where we can decrease and even prevent errors by encouraging honest and open dialogue with those receiving care, should be one of our goals. Some steps to get us to this level includes encouraging patients to speak out, empowering them to be advocates for their safety and awakening in them the need to be involved in healthcare decisions. Each of these steps comports with one of the primary goals of the campaign for Patient Safety Awareness and the drive to create a culture of safety.
Safety as Culture
The idea of safety as a culture in healthcare is not unique and often, safety is the priority when high reliability is necessary to survival. A classic example is that of the military aircraft carrier. Aircraft take off and land about every 48-60 seconds. Safety takes a priority over performance pressures in this situation. There is a commitment to safety at all levels on the aircraft.
Key features relevant to a culture of safety in the healthcare organization include:
Acknowledging the high-risk nature of the organization and its activities.
Establishing consistent safety patterns and outcomes are a priority.
Establishing a no-shame, no-blame environment where a person can report errors or near misses without reprimand or punishment.
Encouraging collaboration across disciplines to seek a solution to a patient safety problem.
Committing to providing resources to address safety concerns.
Encouraging patients and families to speak up and ask questions.
Role of the Healthcare Provider
Healthcare providers can promote these strategies during this week in March and throughout the year to create a culture of safety for patients. So how do providers actually promote the ongoing healthcare dialogue with patients and clients? Patients may feel apprehensive or helpless and inept when it comes to matters of their own health and their family member's health. It is incumbent upon the provider, in any setting, to initiate the dialogue and to encourage patients and families to ask questions; nothing is off limits when it comes to matters of health.
Does the patient have an understanding of medications, diagnoses, the importance of follow-up appointments?
Does the patient understand that she or he is in control of decisions affecting health and can freely agree or disagree with a proposed plan of care?
Does the patient understand alternative modes of treatment?
Are there concerns about cost issues?
Is a care manager necessary to help guide the patient through the maze of co-payments, deductibles and out-of-pocket costs?
All of these concerns need to be considered by the provider when interacting with the patient or client. Further, the healthcare provider is obliged under her or his state practice act to be an advocate for the patient. It must be remembered that the failure of advocacy can result in liability for the provider and, depending on the circumstances, could result in a board action against the healthcare member's license.
Polypharmacy: A Safety Concern
Offering specific strategies to create a patient-centered dialogue and approaches when interacting with an elderly client in a hospital or clinic environment is key to addressing the safety concerns in the fasting growing population in healthcare. For purposes of this discussion, the older adult client will likely have some sensory (hearing and vision) impairment. The patient's spouse will attend the healthcare appointment. The spouse is confused about the many medications that his partner takes and has some questions for the provider during the visit. The provider is aware that polypharmacy is a major concern in the older adult. This means that a person is taking more medications than clinically necessary. Polypharmacy is a strong risk factor for adverse drug effects and the older adult population is particularly vulnerable to medication adverse effects.
The provider's goal is to create an open dialogue with the partners creating a patient-centered atmosphere to review each medication during the visit. This includes both over-the-counter and prescription medications. Each of these efforts leads to a culture of safety and patient engagement in a variety of healthcare settings that makes for a change in practice to today's healthcare environment. Through this interaction of involving the patient, engaging them in their own healthcare needs and desires, allowing them to express concerns and following up to ensure understanding, we create open communication. This allows for a culture of safety and trust.
The Future of Patient Safety & Quality
The Joint Commission mandate on patient safety addresses specific patient safety strategies that healthcare provider must follow through the National Patient Safety Goals, which began in 2007. The current campaign on Patient Safety Awareness continues to mirror these national standards to improve healthcare. At Southern New Hampshire University, nursing students can advance their graduate education with a focus on patient safety and quality. The SNHU MSN in Patient Safety and Quality engages the learner in a transformational learning process that includes the most current evidence on patient safety and quality in the healthcare organization. The program of study also allows students to develop and carry out a quality capstone project that is meaningful to both the student and the healthcare organization in which the capstone experience takes place.
Dr. Nick Carte is a graduate lead faculty for SNHU Nursing. He also is a practicing nurse practitioner with a certificate in adult-gerontology primary care, residing in Wilmington, N.C., and has been with SNHU since 2012.
Dr. Karen Brooks is a graduate lead faculty for the SNHU MSN Patient Safety and Quality program. She resides in Santa Fe, N.M., and has been with SNHU since 2013.
Explore more content like this article
If you want to have an impact on the daily lives of patients in hospitals, nursing homes and other long-term care facilities, then becoming a certified nursing assistant could be a good fit. Explore what it takes to become a CNA and what to expect from a CNA career.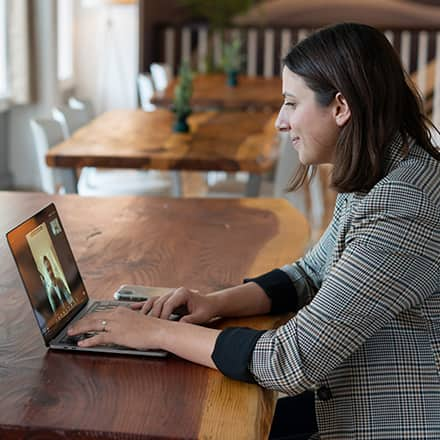 Inspired by students seeking more instructor interaction, SNHU academics team members Laurie Lewis and Dr. Meredith O'Hara created HP CARES: The Health Professions Creating Awareness & Real-World Engagement Series. These informative webinars are led by faculty speakers and cover a variety of topics.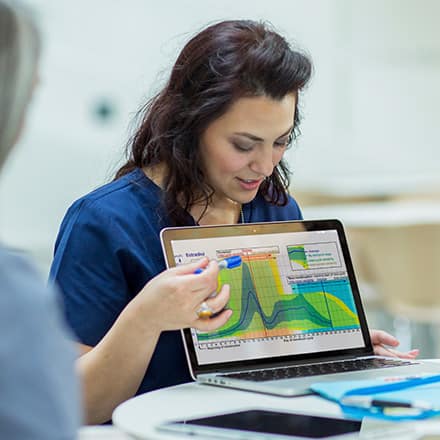 Public health encompasses quite literally all facets of our lives. A Master of Public Health (MPH) opens the door to myriad career paths that offer you the opportunity to have a significant impact on individuals and on entire communities — even on a global level and on future generations.
About Southern New Hampshire University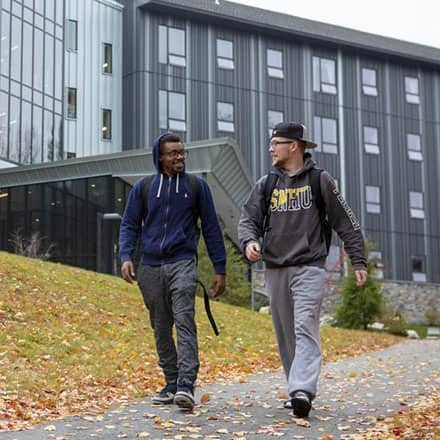 SNHU is a nonprofit, accredited university with a mission to make high-quality education more accessible and affordable for everyone.
Founded in 1932, and online since 1995, we've helped countless students reach their goals with flexible, career-focused programs. Our 300-acre campus in Manchester, NH is home to over 3,000 students, and we serve over 135,000 students online. Visit our about SNHU page to learn more about our mission, accreditations, leadership team, national recognitions and awards.