Military Veteran Serves His Community as a Nurse Leader
The world has experienced incredible changes in a little over a year. Yet one thing has stayed the same: people will always find a way to celebrate one another.
That's exactly what happened on October 28, 2021, when an intimate virtual gathering put military veteran and Master of Science in Nursing (MSN) graduate Tyler Crouch center stage.
Joined remotely by Southern New Hampshire University (SNHU) faculty, along with colleagues and mentors from Salem VA Medical Center in Virginia, Crouch was recognized for completing his online MSN program, positioning him as a Clinical Nurse Leader (CNL).
Dr. Kimberly Gibbons, a graduate clinical faculty member of nursing programs at SNHU, led the occasion with opening remarks and a letter of recognition. "You're the kind of student who motivates me to keep teaching," she said. "I'm thankful for your dedication to the profession of nursing, the community and your patients, particularly in light of my personal connection to the VA system."
Between Two Worlds
Many of us might struggle to find the common thread between nursing and the military. But for Crouch, who has always valued service above self, the connection makes perfect sense.
"The setting has changed but the mission is the same: care for those who have borne the battle," he said. "Marines stand ready and willing to make the ultimate sacrifice for their fellow Marine. It's no different than how I feel about the veterans I care for at the VA."
According to Gibbons, who is a military spouse, it's this kind of dedication that has helped families like hers navigate a challenging VA system.
"It's no secret that the U.S. healthcare system is broken," Gibbons said. "But it has been nurses like Tyler and many of the other MSN students I have taught in recent years, who have improved the healthcare my husband has received."
Someone to Look Up To
Since he was a child, Crouch has felt a calling to serve. Looking back, he remembers his grandmother's house – adorned with family pictures dating as far back as the late 1800s.
"I was 8 years old (when) I was finally tall enough to see the pictures that were hung at adult height in my grandmother's hallway," Crouch said. "A small picture of a man in uniform caught my eye. I asked her "who is that man?" She said 'that's your Uncle Kevin.'"
Curious, Crouch had to know more.
"I said 'My Uncle Kevin? Why is he dressed like that?' She explained that he's a Marine, and that (they) are the first to fight and protect the world from people who hurt others or try to rob citizens of their right to freedom," he said.
Crouch also learned that his uncle had fought in the Vietnam War – adding to the mythos of the man in the picture. From that point forward, Crouch felt a pull to follow in his footsteps.
"I remember adding to my nightly prayers from that night on for God to let there still be a Marine Corps when I was old enough to join," he said.
From Marine Corps to MSN: Nursing as a Second Career
Years later, Crouch worked hard to become the man he looked up to in that photo. As a 13-year military veteran, he served as a helicopter crew member and drill instructor. In that time, he deployed on three different occasions — twice aboard amphibious naval ships and once in the desert of eastern Africa.
These moments deepened Crouch's bond to his extended military family.
"During my time in the military, I was humbled by the selfless acts of service, sacrifice and true heroism that I witnessed from my brothers and sisters in arms," he said. "I realized that each one of these men and women, as well as our nation's veterans that had served in generations past, were nothing short of national treasures."
Crouch left active service in 2014, but, even then, knew his end goal was to become a nurse. While working as an EMT and a cardiac monitor technician, he began his BSN program. This, Crouch said, provided "a perfect entry-level healthcare qualification" that eased his "transition from active duty to civilian life."
Crouch soon landed a job at the Salem VA Medical Center — and quickly realized his educational journey was just beginning.
"What motivated me to pursue (my MSN degree) were my first days as a new ICU nurse at a VA Medical Center," Crouch said. "While watching and listening in a new environment, I was drawn to a nurse who left me saying to myself, 'That's the kind of nurse I want to be. I want to learn what he knows and be a true asset and advocate for my patients like him.'"
The nurse was a fellow Marine veteran and CNL named Hugh Elsea — and he quickly became a mentor to Crouch. Inspired, Crouch enrolled in the online MSN program at SNHU.
"I chose SNHU because of the [CCNE] accreditation and the fact that it was an all online program that allowed me to perform my practicum hours locally," Crouch said. "Most other learning institutions required me to visit campus for weekend intensives, or part of my practicum or both."
Setting an Example in Nursing Leadership
Once he enrolled, it felt as though Crouch had immediate access to opportunities around him. When a CNL position opened up at the Salem VA Medical Center, he applied and got it.
"Being enrolled in a CCNE-accredited program meant that I met the eligibility requirements to apply for the position, with successful completion of the (program) being a condition of my continued employment in the CNL role," he said.
Crouch also found ways to apply his academics to his day job — which, in turn, helped him face the challenges of the COVID-19 pandemic. In seeing where processes could change, Crouch started to envision a better healthcare system.
"From emergency planning teams, such as those quickly assembled to address the threat of COVID-19, to financial, logistical and other resource utilization aspects of hospital operation, I saw limitless opportunity," he said.
One such opportunity was a navigation system, which he conceived along with Elsea. "We envisioned a medical center with cutting edge medical technology, as well as non-medical innovation such as a hospital wayfinding system to help our patient population easily navigate our facility, decreasing stress and producing a better patient experience," Crouch said.
This innovation, like many others, is rooted in the belief that the Salem VA Medical Center, his home base, could become "the best VA facility in the nation."
A Call to Serve
For all his academic achievements and aspirations, one thing is clear: The "relentless pursuit of excellence," Crouch said, is only possible for those who take a step beyond the call of duty.
In his world, that means taking the time to build meaningful relationships at work, from joining planning committees to establishing a role as subject matter expert (SME) for high-risk, low-frequency interventions that could help save lives.
Some might call these actions "above and beyond," but for Crouch and his military family, it's a way of life. Crouch points to a Latin phrase he learned as a Marine: "Ductus Emplo," which means "Lead by Example."
This is the quality he sees in Elsea.
"He is the kind of nurse I will always strive to be, and is the type of Marine leader I'd follow into battle without hesitation," Crouch said. "He is one of my best friends and one of the finest examples of what it means to be a Marine and a nurse leader."
Like his mentor, Crouch is eager to pass on his own life lessons to a new generation of nurse leaders. For them, his message is simple:
"Follow your heart," he said. "I felt a similar call to become a CNL as I did to join the Marine Corps all those years ago. If your heart is in it, you will put in the work, you will be successful and most importantly: you will change lives, starting with your own."
Ready to make a difference in someone's life? Fast-track your MSN at SNHU.
Spencer Hensel is a copywriter in higher education.
Explore more content like this article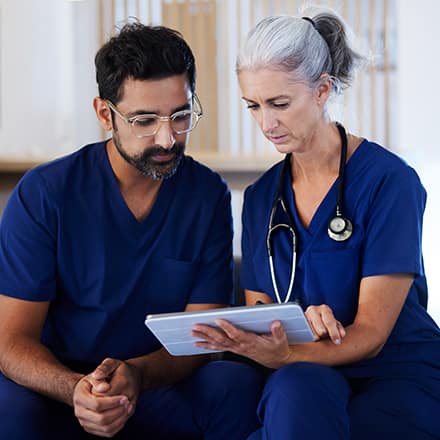 November 05, 2021
Looking for work at a hospital that values nursing and its impact on patient care? Finding a job at a Magnet hospital, designated for its commitment to nursing excellence, could be a great fit.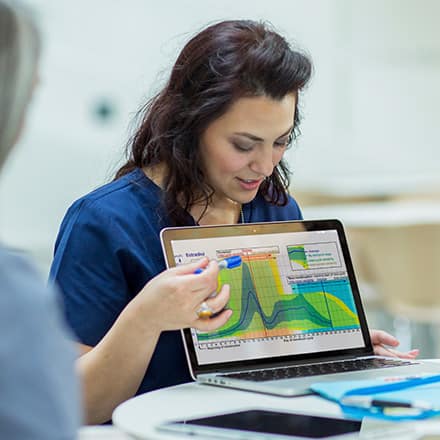 October 22, 2021
A Master of Public Health (MPH) opens the door to myriad career paths that offer you the opportunity to have a significant impact on individuals and on entire communities – even on a global level, and on future generations.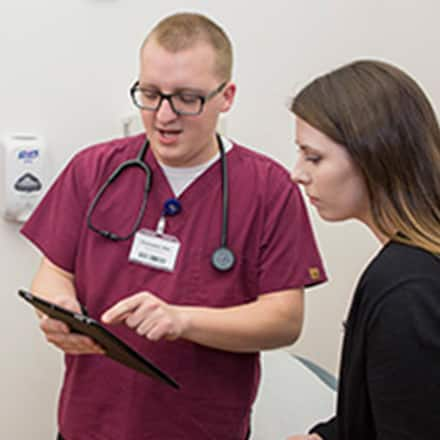 October 14, 2021
So many career paths can leave new and seasoned nurses alike wondering which specialty is right for them. To help, we've compiled a list of the 16 types of nurses employers are looking to hire, including information on salary, growth potential and required nursing degrees.