What is Nurse Leadership?
Nurse leadership is the ability to inspire, influence and motivate health care professionals as they work together to achieve their goals, according to Mandy T. Bell, DNP, MSN, RN, clinical faculty of graduate nursing at SNHU.
This article was updated on October 12, 2023 with additional contributions by Mars Girolimon.
Leaders are found everywhere, from government leaders to corporate leaders to leaders in local communities. You name the setting; we look toward leaders at the helm.
The nursing profession is no exception. Leaders in nursing are influencing healthcare organizations at all levels, and in every setting and discipline. "While nursing leadership is considered a relatively new role in the healthcare setting, the impact and influence of leadership [in the nursing profession] throughout history has been well-documented," said Mandy T. Bell, DNP, MSN, RN, clinical faculty of graduate nursing programs at Southern New Hampshire University (SNHU). After all, the concept of leadership is "not confined to individuals who possess traditional positions of authority or scope of responsibility. Rather, anyone within an organization can be a leader," she said.
So, what makes a nurse a leader and why is that important?
What is a Nurse Leader?
Nursing lends itself to attracting and developing strong natural leaders. There is no universally accepted definition, framework, or theory of nurse leadership. "However, most authorities in the profession agree on common leadership traits and skill sets that make a nurse leader," Bell said.
As Bell defines it, nursing leadership is "the ability to inspire, influence and motivate nursing staff and other health care workers to work together to achieve their highest potential and collective organizational goals."
Why is Leadership Important in Nursing?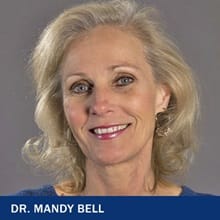 According to Bell, "the COVID-19 pandemic highlighted more than ever how important strong leadership is for the nursing profession. The pandemic forced the nursing profession to respond to a rapidly changing and increasingly complex healthcare environment."
All of this change does have a silver lining. "The pandemic served as a catalyst for change and innovation as nurse leaders from all levels of nursing responded to the new challenges presented by COVID-19," said Bell.
In order to accommodate the increased demands of managing patient care during the pandemic, nurse leaders across all levels of the profession "created new models of care and new workflows using technology such as video conferencing and telemedicine to communicate with patients and with other healthcare workers. They also identified ways to prevent shortages from the overuse of scarce resources such as personal protective equipment (PPE). " Bell said.
As we move forward in healthcare, the innovations created by nurse leaders, like the role of telehealth in nursing, endure and will continue to help to advance the profession.
What is the Role of a Nurse Leader?
A primary role of the nurse leader is to serve as a role model to healthcare and team members. Being able to effectively communicate the goals and expectations of each team member is key. "Essentially, everyone needs to know their role and the roles of the other team members to be able to work together in attaining common organizational goals," Bell said.
Leadership in nursing begins at the bedside. Then, "by developing and honing their fundamental leadership skills, bedside nurses can positively impact patient outcomes," said Bell.
Clinical and bedside nurses use leadership skills to coordinate, direct and support patient care and other healthcare team members. They also possess effective communication skills and serve as a patient advocate.
What Are Qualities of a Good Leader in Nursing?
To be effective in influencing and engaging others toward operationalizing goals, the emotionally intelligent nurse leaders must be well-versed in both hard and soft skills.
"The hard skills for nurse leaders include advanced clinical knowledge and technical skills that the nurse leader needs to perform their job. Soft skills are the social skills that need to be consciously developed over time and help the nurse leader effectively communicate with peers and subordinates alike," Bell said. "In other words, the soft skills are critical for the nurse leader to get along with others in the workplace."
Soft skills include:
Creating a culture that drives high reliability: over time and across the organization's performance that positively impacts patient safety and quality outcomes
Creativity and innovation: by thinking mindfully and being open to new experiences and technologies to improve the status quo.
Dedication to excellence: by applying current and evidence-based practice, demonstrating consistency and passion for the profession, and engaging in lifelong learning
Excellent interpersonal skills: by using effective written and verbal communication skills, active listening, clarity, confidence, and empathy.
Sense of teamwork and collaboration: clearly defined roles and expectations, working toward common goals, and being accountable. As well as coaching and mentoring a culturally diversified workforce.
Additionally, a successful nurse leader must be knowledgeable about:
These combined skills promote increased productivity, higher staff satisfaction, and lower staff turnover. This leads to high quality of care plus excellent safety and desirable patient outcomes.

What Are Examples of Nurse Leadership?
Being a leader in the field of nursing can come in many forms, but Nurse Journal notes three major types of positions for nurse leaders:
Nurse administrators: Nurse administrators oversee nursing staff, perform human resources tasks and represent their department, area or practice to external stakeholders, according to Nurse Journal.
Nurse managers: Nurse Journal said nurse managers "are leaders in their units and oversee patient care and daily operations, making sure that the workflow and procedures align with the facility's overall strategic plan and goals."
Nurse executives: The most senior nurses may become nurse executives, administrators with additional financial responsibilities who collaborate with partners both inside and outside their organization, Nurse Journal reports.
According to the U.S. Bureau of Labor Statistics (BLS), medical and health service managers made a median of $104,830 in 2022, and BLS projects a 28% growth rate by 2032 — much faster than average.*
How Does One Become a Nurse Leader?
While leading comes naturally for many people, nurses, by definition of their challenging and multi-faceted roles, develop more leadership skills while on the job. All nurses within the healthcare organization can assume a role as a leader through embracing the various leadership styles in nursing. They do not need to be in a defined role of authority to exhibit these skills and traits. Leadership in nursing can be accomplished "through experience, pursuing certification and an advanced degree," said Bell.
Before you earn an advanced degree, you'll need to complete your undergraduate education. According to BLS, medical and health service manager roles typically require a bachelor's degree and up to five years of experience in the field. A Bachelor of Science in Nursing (BSN) is the preferred choice for many nursing professionals.
When Danielle Jernigan '23 decided to earn her BS in Nursing from SNHU, she was working as a nurse in New York City. "Initially, I wanted to get my BSN so that I could apply for better jobs. As a nurse, most employers prefer to hire BSNs, especially the city hospitals," Jernigan said.
Once she started her program, Jernigan became more motivated to seek leadership and management positions in nursing. "With this degree, I am able to advance in my career, and I have already applied for a supervisory role within my current department," she said. "I am more confident in my abilities because the knowledge is there to back it up."
Jernigan said she's eager to learn more and is currently in the process of applying for an MSN Nurse Practitioner program.
Some universities, like SNHU, also offer MSN Nurse Leadership programs that can help you earn the credentials and preparation you need to advance to the next level.
Above all, a nurse leader must "be agile and flexible in adapting to a rapidly changing environment," Bell said. Nurse leaders must be prepared to respond swiftly to:
Changes in regulatory and legislative requirements
New treatment modalities
New and ever-changing technologies, including computer use, artificial intelligence (AI), telemedicine, and electronic patient care documentation
Evidence-based practices, which includes staying current on the latest best practices, conducting research, and sharing research findings
Keep in mind that the necessary skills to be a nurse leader will change as the profession changes. With each new demand on the world of health care, the need for nurses to be agile grows.
Why is Nurse Leadership Development Important?
Nurses are the cornerstone for any healthcare organization. Effective nurse leadership "is critical for strengthening integration of safe, effective and high-quality care," Bell said. "This, in turn, creates a positive work environment and promotes positive patient outcomes and experiences," for patients and staff alike.
The ability to transform business practices as well as patient care is profound. Strong leaders manage staff effectively. Confident and capable staff members who trust in their ability to lead result in "increased staff productivity, morale and job satisfaction," Bell said. That's good for everyone.
What's the Bottom Line?
It's no secret that nursing is a challenging profession. On a good day, nurses can work up to 12 hours in a shift, on their feet, managing multiple patients with competing needs and demands. Nurses work nights, weekends and holidays. They must have laser-sharp attention to detail, be business-minded and show an exceptional amount of compassion and empathy to those around them.
To be effective, "a key responsibility for a nurse leader is to engage in self-awareness," said Bell. Nurses who continuously develop their own advanced skill set are investing in themselves and their career. "It is important for the nurse leader to continuously reflect on their leadership strengths and identify opportunities for continued professional growth." This will help nurse leaders continue to proactively drive positive change in healthcare.
As we move into the future, advances in technology, treatment regimens and the rapidly changing healthcare landscape, and global demographics, there will be even more demands for nurses at all levels to assume a leadership role. Nurses and other healthcare professionals will also continue to look within the nursing profession for leadership. According to Bell: "It will be more important than ever for nurses to assume leadership roles to proactively respond and adapt to each new challenge and continue to advance the profession."
Discover more about SNHU's online MSN program: Find out what courses you'll take, skills you'll learn and how to request information about the program.
---
*Cited job growth projections may not reflect local and/or short-term economic or job conditions and do not guarantee actual job growth. Actual salaries and/or earning potential may be the result of a combination of factors including, but not limited to: years of experience, industry of employment, geographic location, and worker skill.
---
Marie Morganelli, PhD, is an educator, writer and editor.
Mars Girolimon '21 '23G is a staff writer at Southern New Hampshire University where they earned their bachelor's and master's, both in English and creative writing. In addition to their work in higher education, Girolimon's short fiction is published in the North American Review, So It Goes by The Kurt Vonnegut Museum & Library, X-R-A-Y and more. They're currently writing their debut novel, which was Longlisted for The First Pages Prize. Connect with them on LinkedIn and X, formerly known as Twitter.
Explore more content like this article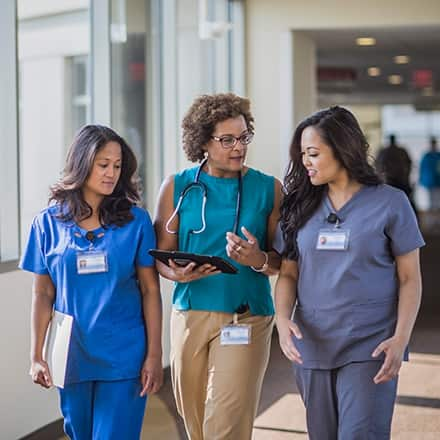 While nursing has always been a respected career, many people don't know that there are different levels of nursing degrees available, and there are several specialty areas to consider with each level. Nurses continuously develop skills, clinical knowledge and expertise throughout their careers.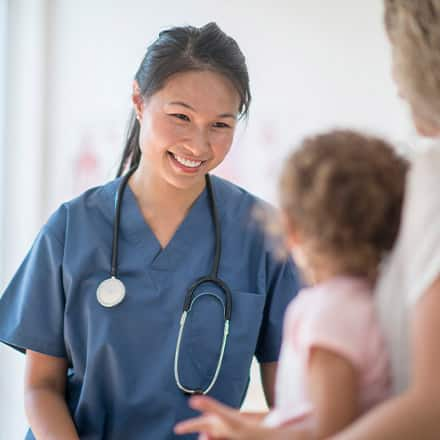 If you want to establish a rewarding nursing career, you're probably wondering what sort of degree you'll need. There are minimum educational requirements to qualify for the nursing licensure exam, and you may decide to gain additional credentials to help you advance in your role.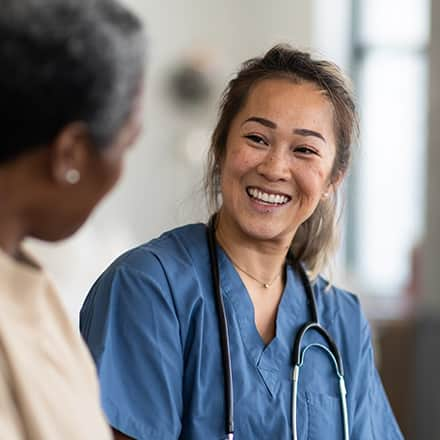 MSN stands for Master of Science in Nursing. This is a graduate degree that provides nurses the opportunity to further specialize in their chosen area of healthcare. The degree can also lead to a new specialization for nurses who are interested in taking their careers in a different direction.
About Southern New Hampshire University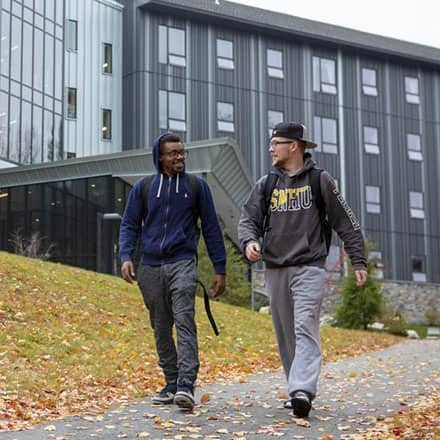 SNHU is a nonprofit, accredited university with a mission to make high-quality education more accessible and affordable for everyone.
Founded in 1932, and online since 1995, we've helped countless students reach their goals with flexible, career-focused programs. Our 300-acre campus in Manchester, NH is home to over 3,000 students, and we serve over 135,000 students online. Visit our about SNHU page to learn more about our mission, accreditations, leadership team, national recognitions and awards.