What Can You Do with a Healthcare Management Degree?
Healthcare is a thriving business. Like any well-run business, it requires effective management and efficient operations in order to improve patient care and outcomes. A healthcare management degree can give you the knowledge and skills to help shape and lead the rapidly evolving business of healthcare.
In the 21st century, the healthcare industry continues to grow at a rapid rate, even becoming the largest employment sector in the United States in 2017, "The Atlantic" reported. In fact, "Healthcare industries and their associated occupations are expected to account for a large share of new jobs projected through 2026," according to the U.S. Bureau of Labor Statistics (BLS).
Such jobs include health and allied health clinicians, practitioners, providers, aides and other workers. In order to support the professionals on the frontlines of patient care, BLS predicts that there will be "greater needs" in the healthcare industry for managers and administrators, as well as director, executives and other leaders versed in the best practices of both healthcare and management. These are the professionals who will manage the people, resources, operations, and policies that comprise dynamic healthcare organizations and systems.
"The future leaders of our healthcare systems need to be able to integrate theory and practice, and to have the adaptability and flexibility that come from really understanding the nature of management and leadership," Judith Smith and Kieran Walshe wrote in "Healthcare Management." This holds true for healthcare managers and administrators with a medical background as well as those entering the field from other sectors, such as public service or commercial for-profits.
Where Can I Work with a Healthcare Management Degree?
Today, professionals in healthcare management often combine their credentials (at least a bachelor's, although advanced degrees are common) with work experience in a healthcare facility, according to BLS. Yet there are myriad healthcare settings - government, independent, nonprofit and commercial - that could benefit from the expertise of an employee with a degree in healthcare management. For that reason, healthcare manager, administrator, director and executive jobs and positions are regularly found at:
Healthcare entities and providers - These include hospitals, physicians' groups or practitioners' offices, nursing and residential care facilities, hospices, outpatient care centers, clinics, and similar organizations, as defined by the U.S. Department of Health and Human Services' National Practitioner Data Bank (NPDB). Recently, Amazon, Berkshire Hathaway and JPMorgan Chase (and now, Apple) entered this space and are disrupting traditional healthcare provider models by forming independent healthcare companies for their employees.
Healthcare suppliers and vendors - The people, agencies or companies (other than providers) that furnish goods, supplies, equipment, and services used in patient care and treatment, also as defined by NPDB.
Pharmaceutical, biotech, biomedical and related industries - These are the companies that research, develop, design and manufacture new treatments, medicines, cures, as well as the medical and surgical devices, equipment, software and applications used in healthcare.
Health insurance companies - Commercial or private market health insurance coverage can be confusing "both to policymakers and to employers and enrollees," noted the National Conference of State Legislatures. Some of the complexity stems from the multiple health plans and systems involved, including health maintenance organizations (HMO), preferred provider organizations (PPO), exclusive provider organizations (EPOs), point-of-service (POS).
Education - College and universities, some of which are affiliated with teaching hospitals and other health facilities, are educating and training the next generation of healthcare managers. Working for post-secondary education programs usually requires an advanced degree.
Government agencies - Numerous health and human services, social services and public health services are administered and managed at the local, state and federal level. Agencies, including the U.S. Department of Health and Human Services, also help create laws and regulations governing healthcare and public policy.
In virtually all of the above-mentioned settings, a professional with a healthcare management degree can expect to work with some or all of the key stakeholders, defined as the "4 P's" by the Joint Learning Network: patients, providers, payers and policy-makers.
Advanced Degree Means Advanced Healthcare Management Skills
With a related master's or MBA, healthcare management jobs higher up the career ladder are available at organizations, businesses and systems in healthcare. An advanced degree signals your combination of business acumen with leadership skills and health services knowledge. That's why many accredited graduate programs in healthcare management cover the key technical competencies outlined by the National Center for Healthcare Leadership Competency Model™, including:
Communication skills
Financial skills
Human resources management
Information technology management
Performance measurement
Process management and organizational design
Project management
Strategic orientation
From entry-level positions to top senior executive roles, salaries for healthcare managers or administrators vary depending on a candidate's credentials and experience, as well as the specific job title and associated responsibilities. These can range from managing the day-to-day workings of an individual office's practice (e.g., planning and coordinating support services, recruiting and supervising staff, managing budgets and finances) to addressing big-picture concerns and strategic issues in healthcare at the executive or policy level. BLS noted, however, that the median annual wage for medical and health services managers was $95,540 in May 2016, which is above the average for other management occupations and the average for all occupations.
Of course, the financial compensation isn't the only reason to pursue a career in this burgeoning industry. For many people, healthcare management also offers the chance to make a meaningful difference in people's lives.
Explore more content like this article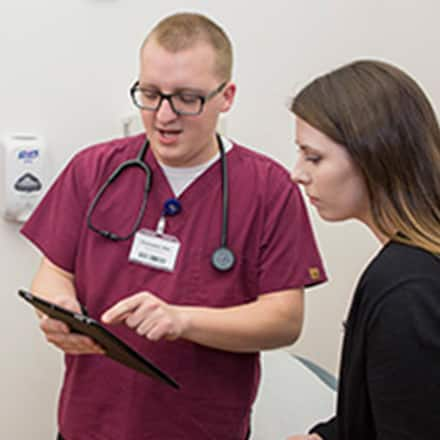 October 14, 2021
So many career paths can leave new and seasoned nurses alike wondering which specialty is right for them. To help, we've compiled a list of the 16 types of nurses employers are looking to hire, including information on salary, growth potential and required nursing degrees.
October 05, 2021
Both the nursing profession and some employers are calling on registered nurses (RNs) to obtain a Bachelor of Science in Nursing (BSN) to improve safety and help prepare for future healthcare challenges.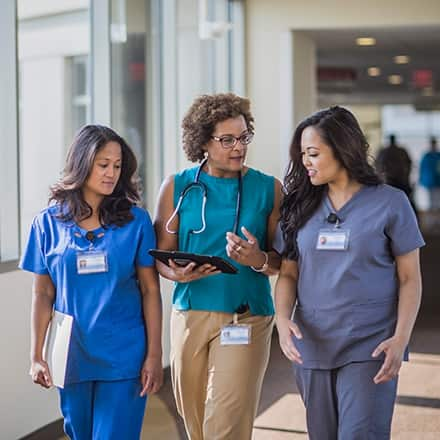 September 30, 2021
While nursing has always been a respected career, many people don't know that there are actually several different levels of nursing degrees and many different specialties available.