What is a Magnet Hospital?

Nursing is a challenging and rewarding career. If you're interested in working in a hospital setting, it's important to know the benefits of working at one that is Magnet designated and what it means for your work and your community.
Exactly What is a Magnet Hospital?
A Magnet-designated hospital is a medical facility considered to be the gold standard for nursing practice and innovation. Magnet hospitals are certified by the American Nurses' Credentialing Center (ANCC) as institutions where nurses are empowered to not only take the lead on patient care but to be the drivers of institutional health care change and innovation.
Empowering nurses for patient benefit is a continual focus, as noted in ANCC's new 2020 Magnet Mission Statement: "The Magnet Recognition Program will continually elevate patient care around the world in an environment where nurses, in collaboration with the interprofessional team, flourish by setting the standard for excellence through leadership, scientific discovery and dissemination and implementation of new knowledge."
While the general public typically considers the quality of a hospital's doctors and surgeons when looking for high-quality care, it is often nurses who play the biggest role in patient outcomes, said Dr. Lisa Urban, associate chief nursing administrator for nursing programs at Southern New Hampshire University.
She noted that nurses influence and lead change in healthcare through inquiry and their participation on interprofessional teams.
"Effective collaborative care has been associated with improving health outcomes by reducing patient complications, decreasing length of hospital say, improving patient and employee satisfaction and decreasing costs of care," Urban said. "Magnet organizations utilize a model grounded in the core principles of flexibility, discovery, and innovation to empower nurses to lead change and improve health outcomes."

So what is Magnet status for hospitals, and how can becoming a Magnet-designated hospital impact the institution, its staff and its patients?
Magnet Status Requirements
Magnet status is the highest credential for nursing facilities in the United States and around the world. To be certified as a Magnet hospital, a medical facility must satisfy a set of criteria created by the ANCC to measure nursing excellence. According to the ANCC, Magnet status requirements include measures of:
Work environment
Nursing excellence
Innovations in nursing practice
Quality patient outcomes
Only 570 institutions worldwide – about 9% in the U.S. – are Magnet-designated hospitals today, according to the ANCC, but the Magnet hospital program has grown significantly since its inception in 1990.
The ANCC Magnet Recognition Program was born out of a 1983 study to identify work environments that attract and retain the best nurses who promote quality patient care.
The study found that some hospitals seemed better able to retain nurses and fill vacancies than similar hospitals in the same job markets. These so-called Magnet hospitals were found to have common organizational features, including more supportive work environments, higher job satisfaction among nurses and lower burnout rates.
In 1990, those common organizational features were officially recognized as "forces of magnitude" and became the basis of the Magnet Recognition Program.
The first Magnet hospital was credentialed in 1994. Since then, the Magnet Recognition Program has grown significantly, recognizing hundreds of hospitals around the world.
How to Achieve Magnet Status
It's not a simple task to become a Magnet hospital, meaning some hospitals who apply for this designation do not receive a certification. The application and review process can be a long one, and require strong record-keeping, data analysis and solid organizational practices.
Magnet status requirements include educational standards for nurse leaders and nurse managers, ensuring a facility's top staff hold at least a nursing bachelor's degree, according to the ANCC.
Magnet hospitals must also submit an application and undergo a site visit to review their excellence in the "forces of magnetism" first identified by the Magnet hospital study in the 1980s. Today, the ANCC categorizes those organizational features into five primary components of a Magnet hospital.
1. Transformational Leadership
The field of nursing and health care is undergoing tremendous change, as technology advances, patient management becomes more data-driven and new medications and therapies become available.
According to the ANCC, "the intent of this Model Component is no longer just to solve problems, fix broken systems, and empower staff, but to actually transform the organizations to meet the future. Magnet-recognized organizations today strive for stabilization; however, healthcare reformation calls for a type of controlled destabilization that births new ideas and innovations."
The Magnet Recognition Program examines the quality of nursing leadership and the management style of hospital leaders. Magnet hospital leaders must have vision, influence, clinical knowledge and a strong expertise in nursing practice, according to the ANCC.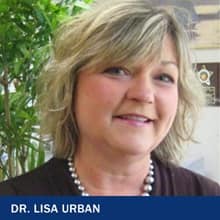 This type of nursing leadership style is key, Urban said, because the field of nursing is changing so rapidly.
"How we practice today can change tomorrow with the discovery of a new treatment or technology tool that can improve patient outcomes," she said. "The fluid nature of our work requires nurses to be skilled leaders with vision, influence, and high levels of clinical knowledge to manage turbulent times and move innovative approaches to care forward to meet future needs."
2. Structural Empowerment
Having strong leadership is not enough for an institution to be classified as a Magnet hospital. The organizational structure of a hospital must also empower its nursing staff to innovate and put the hospital's mission, vision and values into daily practice, according to the ANCC.
The Structural Empowerment component of Magnet designation reviews an organization's personnel policies and practices, its professional development programs and its collaboration among the medical team and with community organizations.
Magnet-status hospitals involve nurses as key players in developing and updating institutional policies to improve practice and the patient experience and outcomes, Urban said.
This practice not only benefits the hospital and its patients, but it can also lead to more engagement and job satisfaction among nurses.
"Collaborative decision-making improves work satisfaction and acknowledges the value and expertise of nurses," said Urban.
3. Exemplary Professional Practice
An organization's professional nursing practice is truly the foundation for its certification as a Magnet hospital. Nursing staff at Magnet hospitals must demonstrate a clear understanding of the role of nursing and how it applies to working with patients, families, communities and an interdisciplinary teams, according to the ANCC.
Magnet hospitals are assessed not only on the quality of nursing in the institution but on what that professional practice can achieve. Magnet certification reviews a number of professional practice measures, including the autonomy of its nursing staff and the relationships between its nurses and other medical teams.
Urban said that Magnet hospitals put a strong focus on communication among nursing units, hospital departments and all levels of medical staff, from surgeons and physicians to pharmacists and lab workers.
"Before the Magnet movement, nursing units were more compartmentalized and there wasn't as much communication across units and teams," she said. "Evidence confirms that the practice shift to cross-team and interprofessional collaboration has lead to improved patient outcomes."
4. New Knowledge, Innovations and Improvements
Magnet hospitals should also display a commitment to evolving the future of patient care and nursing practice, using existing evidence, new research and innovative contributions to advance the science of nursing, according to the ANCC.
The Magnet hospital program encourages institutions to base best practices and institutional advancements on hard evidence, and not just change for the sake of change, Urban said.
"We make changes because there is some evidence that this change will improve the patient outcome," she said. "The Magnet program is really asking us to look for new knowledge, research and innovations so that we can improve the outcomes of our patients...Nurses really lead that charge."
5. Empirical Quality Results
While many of the components of a Magnet-designated hospital focus on an institution's structure and practices, the foundation of the Magnet Recognition Program is the impact these practices have on the hospital, its staff, its patients and its community, according to the ANCC.
Studies have shown that Magnet hospitals often have better patient outcomes and a higher standard of patient care, according to the ANCC.
These improved patient outcomes can be attributed to many features of a Magnet hospital, Urban said, including improved nurse engagement, collaboration across medical teams and a focus on regularly reviewing patient data.
"Nurses really step up in this area," Urban said. "They are change agents. They look for something that needs improvement, look at the processes in place and the policies in place and really are the leaders of saying, 'We need to adjust what we're currently doing because we're not getting the outcomes we desire for our patients.'"
The Benefits of Being a Magnet Hospital
In today's changing healthcare landscape, patients have more choices than ever before when it comes to their medical care. From urgent care offices and pharmacies providing vaccines and simple medical tests to a spike in the number of independent labs and even at-home testing for blood work and allergies, medical institutions need to do what they can to stand out.
Earning a Magnet Recognition Program certification is a strong indicator to patients that an organization is committed to innovation, excellence in nursing and high-quality patient care.
Studies have shown there are also significant benefits to becoming a Magnet hospital for the institution and its nursing staff.
Benefits to the Hospitals
According to an article from American Nurse Today, studies have shown that Magnet-designated hospitals report better economic performance than non-Magnet hospitals. A 2014 study from the Robert Wood Johnson Foundation found that becoming a Magnet hospital increased net patient revenue by an average of 3.89%, while costs only increased by 2.46%.
One key to this performance is improved attraction and retention of its nursing staff, saving hospitals money in recruitment efforts and registered nurse (RN) employment agency costs. The cost of recruiting and orienting a new RN can cost a hospital close to a year's nursing salary, Urban said, so reducing nurse turnover can be a big cost savings.
Magnet hospitals can also save money by producing better patient outcomes and discharging patients in a timely manner – ensuring proper reimbursement by insurance companies – and by reducing patient falls and other injuries, Urban said.
Hospitals can also see improved financial performance thanks to an improved marketing position with the Magnet designation.
According to American Nurse Today, Magnet-recognized hospitals regularly appear at the top of the list of the nation's most prestigious hospital rankings and can more easily raise awareness of their efforts within their community, opening the door to increased philanthropic gifts and valuable community partnerships.
Benefits to Patients
Some of the biggest benefits of Magnet designation for hospitals may be the benefits to patients. Studies have shown that patients at Magnet facilities have lower mortality rates and better health outcomes thanks to higher nurse engagement and high-quality standards of care.
A 2015 study of surgical patient outcomes at Magnet and non-Magnet hospitals found that patients treated at Magnet hospitals were 7.7% less likely to die within 30 days of their procedure, and 8.6% less likely to die after a postoperative complication.
Improved patient outcomes have also been linked to higher rates of nurse engagement, a key component of a hospital's certification as a Magnet facility.
A 2016 study of nurse engagement at hospitals around the United States compared engagement levels to patients' likelihood to recommend the facility to friends and family. The study found that the percentage of patients reporting they would definitely recommend the hospital was more than 14 points higher in hospitals with the most engaged nursing staff.
Benefits to Nurses
For nursing professionals, working in a Magnet hospital can bring many benefits, including a workplace that encourages innovation and values high-quality, professional nursing care.
According to American Nurse Today, a Gallup survey found that Magnet hospital nurses were more engaged with their work, correlating with better patient outcomes. The same study also estimated that the average Magnet facility experiences fewer safety-related incidents, fewer workplace injuries and lower rates of blood and body fluid exposure.
The survey also found that nurses in Magnet hospitals have higher rates of job satisfaction and more desire to stay in their positions, with a 1.7% lower turnover rate than the industry average for nursing.
So what does it take to get a job at a Magnet hospital? While there are no specific educational requirements for non-leadership nursing staff that impact a Magnet designation, there are some things you can do to set yourself apart when applying to a Magnet hospital job.
Getting a Job at a Magnet Hospital
With higher rates of job satisfaction and lower nursing turnover, a Magnet hospital can be a great place to look for work for nursing school graduates. To help your resume stand out, look for opportunities to advance your education, said Urban.
While you can get nursing jobs at Magnet hospitals with an associate degree in nursing, earning your Bachelor of Science in Nursing (BSN) or Master of Science in Nursing (MSN) can advance your knowledge and help you stand out among other applicants. Accelerated RN to MSN programs can help you advance your education faster.
"Magnet hospitals value nurses who advance their degrees and really encourage that," Urban said. "The thinking is that the higher the degree, the more knowledgeable you are, and the more you can share that knowledge with the people you work with and improve practice."
Magnet-designated institutions are not alone in looking for nurses with advanced degrees. A 2020 survey from the American Association of Colleges of Nursing (AACN) found that 41% of hospitals and other healthcare facilities are requiring new hires to have a bachelor's degree, while 82% of health care employers expressed a strong preference for BSN program graduates. If you do not have a BSN, some employers will expect you to achieve your BSN within a specific time frame such as 3-5 years after hire date and may also offer tuition reimbursement or assistance.
Some employers may expect that the BSN is achieved with a specific time frame, and may offer tuition reimbursement or assistance. The Veteran's Administration, for example, requires a BSN for promotion beyond entry-level positions, and the employer allocated $50 million to help RNs advance their education, according to the AACN.
No matter where your nursing degree takes you, whether to a Magnet hospital, small community hospital or another medical facility, continuing your nursing education will always be an important part of advancing your health care career, Urban said.
"Nursing, as a discipline, will continue to evolve as society and healthcare evolve, so career long learning will continue to be an essential part of the nursing profession," she said. "Nurses need to embrace career-long learning to ensure professional growth, practice competency and the advancement of the profession."
The ANCC holds a celebration each year for Magnet designed hospitals and those on the journey to Magnet at an annual conference. This conference has been attended by over 10,000 nurses from all over the world and offers inspiring keynote speakers, presentations by nurse leaders, poster presentations and a large exhibit hall.
Danielle Gagnon is a freelance writer focused on higher education. Connect with her on LinkedIn.
Explore more content like this article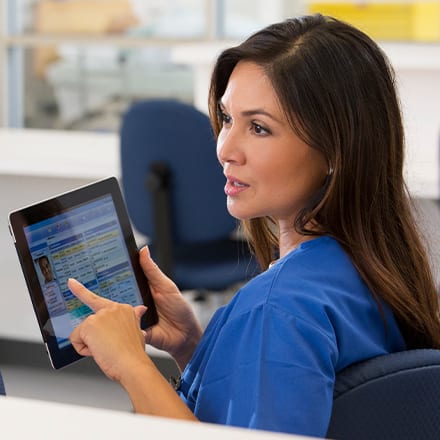 Health information management (HIM) is a critical field within healthcare that involves the secure and accurate documentation, management and analysis of patient health information. It encompasses areas such as coding and revenue cycle, informatics, data analytics and information governance.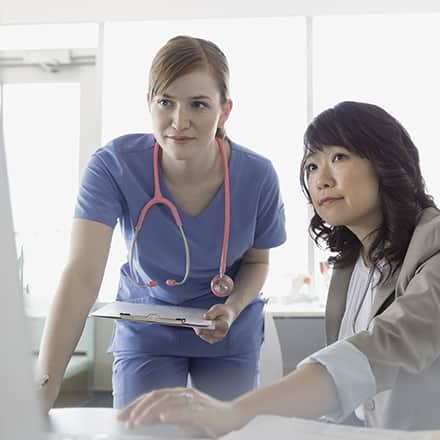 Licensed practical nurses, or LPNs, play a critical role in today's health care system. As an LPN, you can make a difference in patients' lives by attending to their care and comfort. While the time it takes to become an LPN may be shorter than other nursing roles, you need to take certain steps.
If you want a career helping others with opportunities for career growth, learning how to become a CNA could be right for you. Explore the steps you need to take to work as a certified nursing assistant, from education to certification and beyond.
About Southern New Hampshire University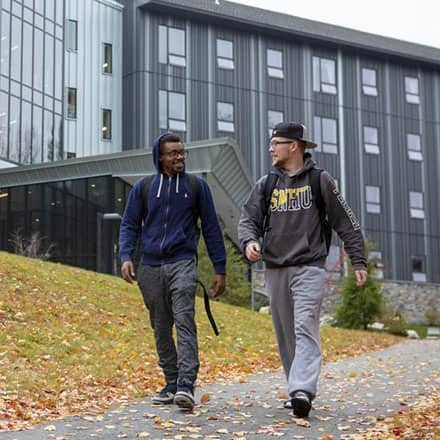 SNHU is a nonprofit, accredited university with a mission to make high-quality education more accessible and affordable for everyone.
Founded in 1932, and online since 1995, we've helped countless students reach their goals with flexible, career-focused programs. Our 300-acre campus in Manchester, NH is home to over 3,000 students, and we serve over 135,000 students online. Visit our about SNHU page to learn more about our mission, accreditations, leadership team, national recognitions and awards.