5 Leadership Styles in Nursing
During the current COVID-19 pandemic, nurses are recognized by the media, on the "front lines," caring for patients. A skillful nurse balances the needs of patients with the technical demands of doing the job well. For example, simply giving a medication to a patient requires a background of knowledge, the physical skills and the ability to administer it in whatever way the patient requires, the cognitive ability to manage time and educate the patient appropriately as well as the caring attitude that is the hallmark of nursing care. Less visibly, nurse leaders can be found paving the way for this juggling act through many roles within the healthcare system from the bedside to the boardroom.
Nurse leaders are crucial guides in a growing and rapidly changing profession. As the healthcare system in the United States stretches to respond to this pandemic, leadership roles are becoming more visible. Traditional examples of leadership in nursing included directors, managers, supervisors, administrators, chief officers and other authoritative roles. However, nurse leaders are becoming more visible as educators, mentors, preceptors, advocates, researchers, financial consultants, data analysts, case managers and through other formal and/or informal roles.
Regardless of their title, nurses in all roles are expected to demonstrate leadership, and must challenge themselves and the profession to develop effective leadership styles. The American Nurses Association (ANA) has declared that "all nurses are leaders." As such, all nurses share the unique responsibility to demonstrate skill and competency in leadership.
5 Leadership Styles in Nursing
In order to accomplish this, 5 leadership styles can be noted and emulated among successful nurse leaders. These are:
Transformational
Democratic
Laissez-faire
Autocratic
Servant
Transformational Leadership
Transformational leaders use a collaborative leadership style that leverages a shared vision, encouragement and inspiration to facilitate change. These leaders are often described as extroverted, open to new experiences, charismatic, secure in their sense of self, creative and future oriented in vision.
A transformational leader encourages innovation, and is tolerant of error. In healthcare, transformational leaders are most successful in situations where the system is in need of larger changes or overall improvements that can be directed, encouraged and overseen by a unifying, guiding force.
Democratic Leadership
A democratic leader engages in a shared leadership style in which they use participation of members of the group to guide decision-making and management. Sometimes, this is called participative leadership. Democratic leaders are often characterized as mutually respectful, collaborative, encouraging, empowering and supportive of innovation but only tolerant of error.
In healthcare, democratic leaders may be best suited for situations where new relationships are being built between leadership and a group. For instance, in healthcare, when a system or process improvement is imperative, a democratic leader may step in to direct a group of assigned nurses to identify changes to a policy or guideline.
Laissez-faire Leadership
A laissez-faire leadership style is a facilitative one in which a leader makes few decisions. Instead, this style of leader facilitates the group to drive decision-making and develop solutions to work-related problems with a "hands-off" approach. This is the opposite of autocratic leadership.
Characteristics of laissez-faire leaders are often reported as "hands off," trusting, encouraging and tolerant of innovation as well as error. These leaders must be critical when necessary, but they allow and encourage the group to make decisions and develop solutions to work related problems, reserving the ability to step in and take over for those times when deemed necessary.
Autocratic Leadership
Autocratic leadership is a unilateral style in which the leader delegates to others with rules and orders. These leaders are intolerant of innovation and error and are the opposite of laissez-faire leaders. Autocratic leaders are generally characterized as self-reliant, highly structured, rapid decision-makers, authoritative and ultimately "the boss." This leadership style may be useful in healthcare during emergency situations, traumas, or disaster management when clear, definitive, rapid decisions and directions benefit all involved.
Servant Leadership
Finally, servant leadership is defined as a supportive style in which the leader provides team members with skills, tools and relationships they need to perform to the best of their ability. Servant leaders are often noted to share power, listen actively, conceptualize problems, empathize with others and prioritize others over themselves. They are often noted to encourage and support others through actions and service to meet their needs to do the job well. Servant leaders continually evaluate the needs of the team in order to provide resources and facilitate work.
In healthcare, these leaders may be best suited to situations where alignment of diverse team members who already have expert skills is in place but lack resources or support to create a more effective unit.
Each style of leadership is unique. However, truly dynamic nurse leaders may exhibit the characteristics of different leadership styles in response to the different challenges they face. For example, a nurse leader may find it necessary to employ a democratic leadership style when a new system or process improvement is generated. This may be for the creation of a new policy in response to an identified need. However, the same leader may find it more useful to employ a laissez-faire leadership style after the policy has been generated. The leader can then support the team function while allowing the team to drive ongoing improvement and updates.
The Importance of Leadership in Nursing
Leadership in nursing establishes the tone for adaptation to or establishes a culture for change. Great nurse leaders inspire and guide great nursing practice. Inspiring nurses to practice to the fullest extent of their education and licensure, nurse leaders are, as previously noted, found in many types of nursing roles.
The ANA states: "Nurse leaders provide vision, perspective and expertise to make strategic improvements for quality patient care and foster a safe and healthy work environment." Nurse leaders are essential for 3 key reasons:
Nurse leaders ensure safety in the provision of patient care, the workplace and in the profession as a whole.
Successful nurse leaders establish, support and generate evidence-based practice.
Effective nurse leaders maintain quality in administration of healthcare at all levels, from patient care to systems facilitation and management.
Nursing Leadership Qualities and Behaviors
According to ANA Enterprise, "There are those who lead, follow and those who delegate – knowing how and when to do these is what truly makes a powerful nurse leader."
Successful and valued nurse leaders demonstrate and nurture many dynamic characteristic qualities and behaviors. Among these, several are consistently noted including (in no particular order): emotional intelligence; effective interpersonal communication; mutually respectful behavior and teamwork; critical thinking; adaptability; commitment to quality and safety; demonstration of professionalism; technical proficiency; a politically astute mindset; and a global mindset.
Emotional Intelligence – The ability to manage the emotions of one's self as well as to draw out and respond appropriately to the emotions of others.
Effective Interpersonal Communication – Clear, appropriate, articulate and intelligent written and spoken language corresponding with appropriate, professional and effective interpersonal interactions with others.
Mutually Respectful Behavior & Teamwork – Fosters reciprocal trust and effective and efficient small and large group interaction.
Critical Thinking – The ability to construct reasonable and informed observations and decisions.
Adaptability – The ability to effectively cope with and thrive during change.
Commitment to Quality & Safety – Ongoing dedication to delivery of the highest possible quality and safety outcomes for all who are engaged in the system (staff, patients and the community).
Demonstrate Professionalism – Formal conduct, attitude and behavior that reflects integrity of character and commitment to the profession as a whole.
Technical Proficiency – The ability to navigate technical elements of the healthcare system including IT as well as medical equipment and devices required for the specialty area as well as corresponding administrative roles.
Politically Astute Mindset – Focus on what is right, best or good for the organization and/or profession.
Global Mindset – Orientation of openness toward other cultures and respect for diversity.
How to Develop Leadership Skills and Become a Nurse Leader
As noted by the ANA, all nurses have the opportunity to engage in leadership. Nurses in every role can mentor, precept, educate, advocate, investigate and stimulate change. To formally develop leadership skills, nurses can pursue education at the baccalaureate, masters and doctoral levels. Separate from education, nurses can seek certification and recognition of advanced knowledge in their specialty to demonstrate leadership to the community at large.
Careful observation of the leadership styles of nurse leaders in an organization or community demonstrates that leadership styles are as diverse as the leaders who employ them. An astute nurse leader can observe the style of leaders in healthcare, as well as in other professions, and emulate their successes, while learning from their failures.
Perhaps most poignantly, nurses can develop leadership skills by embracing everyday challenges in their current roles. By seeking opportunities to make decisions, influence change, nurture the profession, and improve care, nurses can challenge themselves to evolve into leaders.
Dr. Kimberly Gibbons, DNP, CNM, RN, CNL, CNE has been a nurse, nurse-midwife, nurse educator and clinical nurse leader for over 25 years. She has taught undergraduate and graduate nursing full time for the past 13 years. Currently, she serves as course coordinator for the advanced theory and collaborative and systems leadership in nursing courses in the graduate program at SNHU. Additionally, Dr. Gibbons is the coordinator and instructor for the CNL track of the MSN program at SNHU, and actively facilitates the CNL capstone experience with students and preceptors. Dr. Gibbons holds a Doctorate in Nursing Practice from the University of New Hampshire and multiple specialty certifications in nursing education as well as clinical practice in nursing.
Explore more content like this article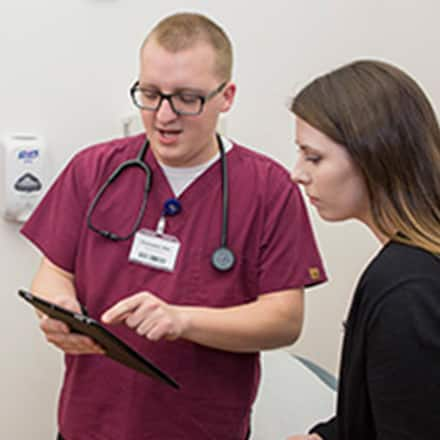 October 14, 2021
So many career paths can leave new and seasoned nurses alike wondering which specialty is right for them. To help, we've compiled a list of the 16 types of nurses employers are looking to hire, including information on salary, growth potential and required nursing degrees.
October 05, 2021
Both the nursing profession and some employers are calling on registered nurses (RNs) to obtain a Bachelor of Science in Nursing (BSN) to improve safety and help prepare for future healthcare challenges.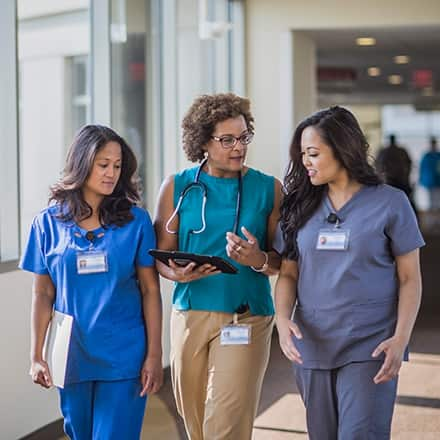 September 30, 2021
While nursing has always been a respected career, many people don't know that there are actually several different levels of nursing degrees and many different specialties available.