How to Talk to Kids About Ukraine, War and Other Difficult Topics
Parents and guardians often struggle with how much information to share with children about difficult topics such as natural disaster, school shootings and war. The war in Ukraine is an example of such a difficult topic. Questions parents may grapple with include: How much information should I share with my child? What is age-appropriate information? What is my child hearing outside the home about the topic? Is my child emotionally prepared to handle this information? If not, how do I help them to be more prepared?
Though parents' instincts might tell them to shield children from worrying events, they can use these situations to teach children about the realities of life and help them develop emotional preparedness.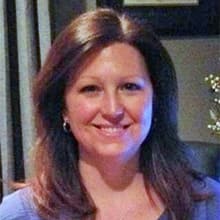 Odds are that kids are already hearing information from peers, the news and other media sources. Children are generally aware that the world can be a scary place. Children may be especially alarmed if they have loved ones who are directly impacted by the situation. Armed with the right strategies, parents can help children develop a sense of empowerment, emotional preparedness, and empathy.
As the fighting in Ukraine continues and reports of civilian deaths and other atrocities fill the airwaves, some parents are confronted with difficult questions from their children. Dr. Rebecca Sheffield, a clinical faculty member in SNHU's Clinical Mental Health Counseling program, offers her advice to parents struggling to explain the war – or other difficult topics on their kids' minds.
What advice do you have for parents of young children who hear news or ask question about the war in Ukraine?
The most important step in preparing children is to develop an atmosphere where they feel comfortable asking big questions. When young children hear about difficult world events they may be confused, have big worries, or have misunderstandings about the topic. It's helpful to take the time to bring up the topic on more than one occasion. Seek out teachable moments as they arise. Talking to children in a calm and reassuring manner helps model a sense of safety.
Conversations work best when parents use active listening and give children the space to ask questions to clear up any confusion they might have about the situation. Parents can let children know that they are there to answer questions they have, whether big or small.
Young children need reassurance that they are secure. Sharing with them that it's the parent's job to keep them safe, lets them know they don't have to worry. Speaking to young children in an upbeat and reassuring manner reassures them that they are safe.
Young children are in the process of developing the language to talk about their feelings. Parents can help by asking them about how they are feeling. Using everyday lessons to reinforce emotional language helps to ensure that children have the space to share their emotions with parents. An example of this is: "I feel worried when you run inside the house, because I don't want you to get fall and get hurt." Talking to children about how they are feeling helps them to express themselves using words instead of behavior. "You feel sad that you can't play outside because it's raining."
Imagine using I-statements in a discussion about the war in Ukraine. For example: "You feel sad that families in Ukraine have to leave their homes to find a safer place." "I feel hopeful that they will be able to return safely soon."
How about for parents of older children and teenagers?
When talking with older children or teenagers, I recommend bringing up the topic even if they don't and even if they seem disinterested. Older children gather information from multiple media sources and from peers. They may have strong emotions or big questions that they haven't shared with parents. Parents can provide an opportunity to clear up any confusion about what is happening and strengthen adolescents' sense of safety.
A good place to start is to ask them what they have heard about the situation already, then reinforce that you are there for them if and when they want to talk about it.
Parents can talk to teens about how the situation is discussed in the media and help them to make smart choices about sources they are using to gather information. Kids may be inundated with sensationalized messages which leave them feeling anxious and insecure. Parents can research reliable sources to share with them that help them understand the situation from an objective perspective and process their feelings about what they are hearing and seeing.
What are some of the unique issues parents or other responsible adults should consider when they try to communicate with their kids about these kinds of difficult topics?
Kids might react in a multitude of ways to the information. Some kids may not feel worried or anxious and may ask questions out of curiosity. Others might be processing challenging feelings internally and not show outward signs that they have questions or concerns about the situation. Parents can look for signs that children might be struggling with worries such as changes in eating habits, difficulty sleeping, stomach trouble and expressing more irritability than usual.
Reach out and give your children the space to share what they are feeling. It's important to let your kids know that you are open to talking about the situation.
What kind of impact do events like the war in Ukraine have on children who may hear reports about the violence?
Children's mental health can be impacted by hearing about events surrounding the war. They may be experiencing overwhelming worry and a sense of helplessness. Parents can help them to reduce their worries and develop resilience.
Support them to focus on organizations and people who are working to assist the people of Ukraine such as Doctors Without Borders. Help them find ways to take action. Hearing about helpers and finding ways to be a part of the solution helps build resilience and hopefulness about the future.
Look to volunteer organizations and work with children to provide assistance. For example, children may take part in gathering needed supplies to provide support to children and families in Ukraine. A few such organizations are UNICEF, Save the Children, and the International Committee of the Red Cross.
Are there other factors to consider or things parents should keep in mind when approaching these discussions?
Keep in mind that no two children are alike. Depending on a number of factors, such as temperament, age, developmental level, etc., children may experience hearing about the war in Ukraine differently. It's helpful for parents to not make assumptions. Ask your child what they have heard so far and how they are feeling about the information. Be sure to process your own emotions about the situation to ensure that you are prepared for a conversation with your children. Authenticity is important and helps build a mutually respectful relationship with children. It's okay to share your feelings with your children along with hopeful and reassuring messages.
About Southern New Hampshire University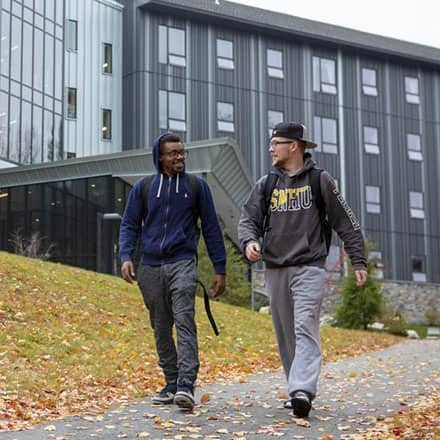 SNHU is a nonprofit, accredited university with a mission to make high-quality education more accessible and affordable for everyone.
Founded in 1932, and online since 1995, we've helped countless students reach their goals with flexible, career-focused programs. Our 300-acre campus in Manchester, NH is home to over 3,000 students, and we serve over 135,000 students online. Visit our about SNHU page to learn more about our mission, accreditations, leadership team, national recognitions and awards.