New Hampshire's Imperiled First-in-the-Nation Primary Status
Political Expert Weighs Potential Impacts
By Dean Spiliotes
Civic Scholar in the School of Arts, Sciences & Education | SNHU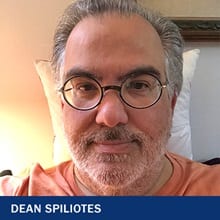 Opposition to New Hampshire's First-in-the-Nation primary status among some party activists has been a fixture of Democratic politics for many years. The controversy appears to have finally come to a head in recent months, with the Democratic National Committee (DNC) voting to remove New Hampshire from its cherished leadoff position and replacing it with South Carolina.
The argument traditionally made by Democratic opponents is that the New Hampshire Primary's voting electorate does not accurately represent the broad racial and ethnic mix of voters who comprise the base of the Democratic Party. The state is viewed as being too white, too small and too rural to adequately reflect the concerns of Democratic voters, especially people of color and the issues of greatest importance to them.
Defenders of New Hampshire's First-in-the-Nation status counter that the state's small size, civically-engaged electorate and deep tradition of grassroots retail politicking combine to produce a unique electoral environment, one in which presidential hopefuls can build their campaign organizations, hone their stump speeches, and build momentum for a run at the nomination. In essence, New Hampshire voters vet candidates in ways that few other states can match.
In consultation with the Biden Administration, the DNC has moved South Carolina into the leadoff spot, while offering New Hampshire the consolation prize of going second a few days later, in conjunction with a newly reconstituted Nevada Primary (previously a caucus). It is well known that New Hampshire state law requires the primary to take place one week before any similar contest, and neither local Democrats nor our Republican-controlled state legislature have shown any interest in changing that law, as requested by the DNC. It is also well known that President Biden's lagging presidential fortunes were revived by South Carolina voters in 2020, especially by African American women. In that sense, most political analysts view the Palmetto State's newly minted leadoff position as a well-earned political reward from the Biden camp.
What can New Hampshire do at this point? The expectation is that we will follow the dictates of our state law and essentially go rogue by holding our primary sometime in January, at least one week before South Carolina. New Hampshire Secretary of State David Scanlan enjoys tremendous statutory flexibility to set the primary's exact date, and will not likely do so until much later this year when, of necessity, ballots must be printed.
All of this will likely put New Hampshire voters in the Democratic primary in the remarkable position of receiving a ballot without the incumbent president's name on it. In order to meet the criteria set by the DNC's new schedule, President Biden will likely have to forgo officially participating in the primary. The national party may also refuse to seat New Hampshire delegates at the national convention this summer, and is currently exploring other possible sanctions against candidates who officially enter their names on the New Hampshire Democratic ballot.
Of some consolation to New Hampshire politicos is the fact that the GOP presidential selection process will follow the traditional primary schedule with Iowa as the first caucus and New Hampshire as the first primary. The Republican contest is shaping up to be a lively one, and candidates have been on the ground building their organizations and meeting with party activists for months.
In addition to the voter mobilization and civic pride that accompany our First-in-the-Nation status, the New Hampshire Primary has traditionally offered a financial windfall for the state with millions of dollars being pumped into the regional hospitality, transportation and media markets over a two-year period. The loss of our longstanding role in the presidential selection process would be no small blow to the New Hampshire economy.
Since the national Democratic nomination contest is likely to feature an incumbent president running for reelection with no serious challenger from within the party, we won't fully know the impact of the schedule change until 2028, when the Democratic Party is likely to see an open field with a large number of candidates. There is still some hope among local Democratic party officials and activists that New Hampshire will be able to restore its official status as First-in-the-Nation by the 2028 contest, but only time will tell.
About Southern New Hampshire University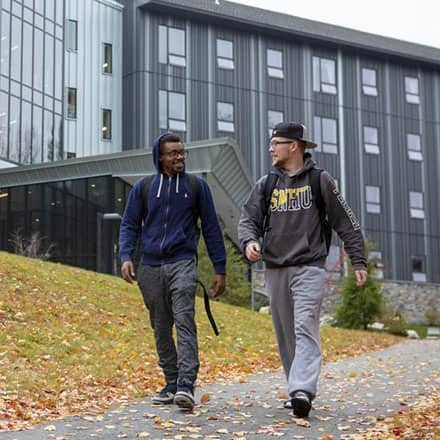 SNHU is a nonprofit, accredited university with a mission to make high-quality education more accessible and affordable for everyone.
Founded in 1932, and online since 1995, we've helped countless students reach their goals with flexible, career-focused programs. Our 300-acre campus in Manchester, NH is home to over 3,000 students, and we serve over 135,000 students online. Visit our about SNHU page to learn more about our mission, accreditations, leadership team, national recognitions and awards.