How to Create a Graphic Design Portfolio
Graphic design is a competitive, evolving field with a broad range of job opportunities available across many industries. Learning how to create a graphic design portfolio is the key to standing out among a large pool of job seekers.
"Graphic design is a very visual profession, so a designer really needs to be able to showcase their core competencies, their abilities and the diversity of style they can present," said Southern New Hampshire University (SNHU) early engagement partner Sonja Moffet. "The people that are going to be evaluating their skill sets really need to see what they've done. Some brands will be looking for specific abilities, and a portfolio will demonstrate those competencies."
When considering how to create a portfolio for graphic design, it's important to ensure your portfolio contains the right information to clearly demonstrate who you are as a designer and who you would be as an employee or contractor.
At the most basic level, a graphic design portfolio should contain:
An introduction or cover letter
A table of contents
A resume and biography
Examples of your past graphic design work
A list of your credentials, including education, training, industry certificates, awards and membership in professional groups
References and letters of recommendation
Personalizing Your Graphic Design Portfolio
While certain information should always be presented to a potential client or employer, customization is key when determining how to create your graphic design portfolio. It is important that your portfolio not only reflects your personal artistic abilities and style but also the needs of the client, company or agency to which you're presenting the portfolio.
Think of a graphic design portfolio as a fluid project, said Moffet, that changes as your experience grows, as your personal style develops and as you present your work to new and varied clients. The person or group reviewing your portfolio should inform how you select and organize your examples of past work, ensuring you're always presenting your most relevant work during the hiring process.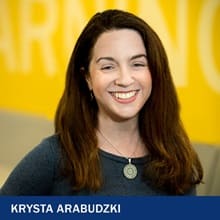 "As you craft your portfolio, think about your personal brand and how it integrates across all mediums ranging from your resume, your online portfolio and your physical portfolio/book," Krysta Arabudzki, assistant creative director of environmental and experiential design at SNHU, said. "Visual storytelling and consistency are key components for landing your ideal design job."
She said if you have a specific tract or design strength, then play that up to present your personality and design aesthetic.
Should you have either one or a handful or dream employers, Arabudzki said, work up a self-promotion piece that can set you apart from your peers. "Find a creative way to get this into the hands of the decision-maker/hiring manager," she said. "It is a highly effective way to get your foot in the door and start the conversation as well as being memorable."
Portfolios for the Digital Age
In today's increasingly digital world, it's important that your graphic design portfolio can be represented in both a physical print and digital form. While physical print portfolios are ideal for bringing along to interviews and meetings with prospective clients, digital portfolios are useful when applying to jobs, networking and looking for freelance or consulting work.
"Having a portfolio in a digital format enables a job seeker to distribute it more widely, for example, on social media," said Rich Grant, an SNHU career advisor.
How you present a digital graphic design portfolio can vary, from a PDF version of your physical print portfolio to a personal website or even LinkedIn profile.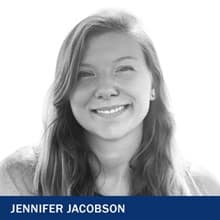 According to SNHU Art Director Jennifer Jacobson, variety is always preferred when building your design portfolio.
"The more you can show, the more appeal you will have to your potential employer. But, depending on the position you're applying for, you may want to tailor your portfolio to that specific area of design," Jacobson said, "For example, if you're interviewing for a digital position, include projects that show knowledge of responsive design, email marketing campaigns and animation rather than packaging or print design."
Designing Your Portfolio
Whether you're creating a print portfolio or a digital graphic design portfolio, the design of the portfolio itself is just as important as the work within the profile.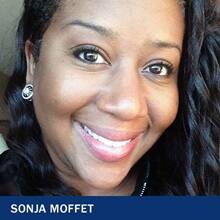 Designing your portfolio so it has a consistent layout, color scheme and design elements develops your personal brand as a designer, and helps prospective employers or clients better understand who you are.
The same attention should also be paid to how your portfolio is organized, Moffet said.
"The organization of your portfolio is a representation of who you are and how you think," she said. "The organization of a portfolio can show how you would handle multiple projects in the office. To be able to quickly show relevant content in an interview speaks volumes about you professionally."
The Value of a Portfolio
Building a graphic design portfolio is a must when getting ready to apply for work in the graphic arts. Whether your goal is to work for a thriving ad agency, work for a company as an in-house designer or work independently as a freelance designer or consultant, a portfolio will represent you and your abilities to prospective clients.
While a graphic design degree program is important preparation for a job in the graphic arts, a graphic design portfolio is the most important tool when seeking work in the field.
"It definitely gives a job seeker a leg up to be able to show the quality of the work, not just claim it in a resume," said Grant. "When I've talked with job seekers about portfolios, I've used the expression 'show, don't tell.'"
Jacobson said that personality also plays a crucial role when her team conducts interviews. "Find a way to stand out from the crowd and make yourself memorable," she said. "Whether you're into oil painting, surfing or playing the guitar after hours, make sure the passion for your craft comes across in your portfolio."
And, above all, give your portfolio a thorough, final review before sharing it out. "Details are everything so ensure accuracy not only from the design end but also content (spell check, spell check, spell check)," Arabudzki said.
Danielle Gagnon is a freelance writer focused on higher education. Connect with her on LinkedIn.
Explore more content like this article
October 07, 2021
A communications major is a great way to prepare yourself for a career in fields ranging from media relations and journalism to marketing, corporate communications and many more.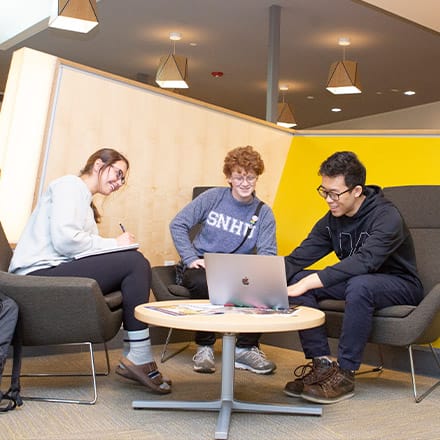 October 04, 2021
Liberal arts majors are strong communicators, who bring creativity and critical thinking to the table. If you're willing to be flexible in your search and smart about branding yourself, you can find there are many opportunities.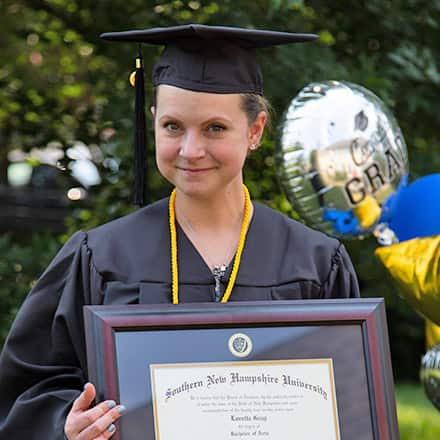 September 15, 2021
Loretta Gray started her college career in 1997, but finances took her away shortly after. Just a few weeks ago, the two-time cancer survivor completed her bachelor's degree in history. Little did she know, her husband and SNHU were planning a special diploma delivery for her.