How to Become a Graphic Designer
If you're interested in becoming a graphic designer, you'll want to consider earning a bachelor's degree in graphic design, where you can develop a solid foundation in design principles such as color theory, typography and image creation. You'll also want to work on communication, problem-solving and collaboration skills.
Graphic design is a great field to consider if you are interested in art, communications and staying current with technology. Because graphic design incorporates each of those elements, succeeding in this field means you will grow your skillset throughout your career as technology and trends in communications change.
While the role of a graphic designer is grounded in visual art, the field actually incorporates many aspects of communications. Part of the graphic designer's role is to present ideas in a way that is visually appealing and helps convey the intended message. Because of that, the role of the graphic designer is often key when it comes to designing a brand for a business, nonprofit or other entity.
A bachelor's degree in graphic design is generally the best starting point for a career in the field. In a degree program, you will learn about design thinking, digital media and brand identity. You could even choose a concentration such as 3D modeling & animation or web design. Whether your focus is more on the artistic side of graphic design or the technological side, or if you would love to combine the two, this dynamic career field allows you to share great ideas with the world.
What Do Graphic Designers Do?
The definition of graphic designer has broadened over the years. As technology has evolved, so has the role of the graphic designer. Whereas 25 or 30 years ago, graphic designers may have trained using pencils and paintbrushes, drafting tables and rubber cement, today's tools tend to be computer monitors, keyboards and the latest software.
Despite the widespread use of computers in today's graphic design profession, a graphic designer is anyone "who creates visual media for various forms of communication," said Tommie Washington, graphic design adjunct faculty at Southern New Hampshire University (SNHU).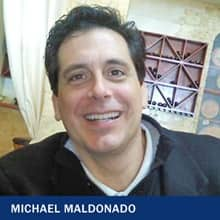 The role of the graphic designer is to use their creative and professional background to develop "visual communications for clients who pay for services such as corporate branding, logo design, signage design, brochure design, magazine design and advertising," said Michael Maldonado, MFA, graphic design adjunct faculty at SNHU.
By working in the production of visual content, a graphic designer is able to use their creative and artistic skills to "communicate specific messages for a client," said Kim Male, graphic design adjunct faculty at SNHU. "The end goal is usually for print such as brochures and advertising materials, social media graphics, web design or motion graphics. They use typography as well as images to create layouts based on design principles to communicate specific ideas." In fact, knowledge of different typefaces and the visual impact of each is a key part of the graphic designer's role.
How Do You Become a Graphic Designer?
While an affinity for working with art and software is key to success in the field of graphic design, you must first start with "a desire to work with or learn to work with people," Male said. Because graphic designers work with both text and images, they need to be skilled in collaborating with copywriters, art directors, account managers, clients and others.
From there, a solid foundation of "color theory and layout skills, typography, image creation and editing, and visual and communicative problem-solving skills" makes up the essential learning for graphic designers, said Christopher Previte, MFA, graphic design adjunct faculty at SNHU.
To gain these skills, look for a university that offers a bachelor's in graphic design course of study. Graphic design courses can be found at community colleges and art schools, as well as through both face-to-face and online college programs.
That's right, you can absolutely learn graphic design online. In fact, an online program will help you learn the digital platforms and software hands-on while guiding you through discussions and other assignments that help you develop the artistic, technical and collaborative skills necessary to excel in this field.
Male offers this path on how to become a graphic designer:
Have a strong desire to work with or learn to work with people
Have the desire to communicate ideas and be visually creative
Have a desire to research trends in advertising, television, social media, film and digital games
Study design principles, color theory, typography and production while developing communication and customer service skills
Study art history and develop an awareness of past and current events
Practice, practice and practice your craft, offering to take on freelance work and volunteer assignments. Also, focus on creating an online presence and use social media to build your personal brand.
Ultimately, graphic designers must be "diligent and motivated researchers and curious citizens of the world," Previte said.
This is because good graphic design moves viewers and users to think, act and participate in the world around them. "Whether to promote commerce, influence behavior, share ideas or build communities, graphic designers connect thought and action through their work," he said.
What Are Some Types of Jobs for Graphic Designers?
Job prospects for graphic designers are strong because just about every industry needs professionals with this skillset. With a median salary of $52,110 per year, according to the U.S. Bureau of Labor Statistics (BLS), you can start with a solid career and build your portfolio from there.
"The sky's the limit," said Male. "Graphic design skills are used across all platforms and all professions."
Some specific jobs include:
Logo Designer: This can be a full-time position or a component of a larger graphic design role. Logo designers "develop visual communications for clients who pay for services such as corporate branding, signage design, brochure design and advertising," Maldonado said. This role helps ensure consistent messaging and brand recognition throughout all types of visual media.
Web Designer: This role combines artistic and technical skills to create the appropriate visual representation of a business or brand online. Web designers help develop web pages and graphics. They ensure that colors, logos, typefaces and overall brand recognition are consistent throughout the site. A knowledge of coding is helpful, in addition to strong artistic and collaborative skills.
Layout Artist: This role involves using different type styles, illustrations, photographs and other images to create a holistic visual design. "Strong visual hierarchy and layout skills, typography, image creation and editing" are key skills for success in this role, Previte said. Knowledge of current illustration computer software is helpful.
Art Director: This person serves as the lead on a creative team. Collaboration skills are essential for success in this role, according to BLS. You may work in an advertising agency, marketing agency or other business, and will typically lead a team of creative professionals that includes other graphic designers and copywriters. With a median salary of $94,220, the potential for career growth in this role is strong.
Social Media Content Creator: This role requires a high level of comfort working in the realm of social media. You may design posts to target specific audiences on various social media channels. You might create news blasts, design emails, create photograph-based posts or create other such content for social media. This is a role that is especially strong for people with an aptitude for "online web services, social media, gaming and streaming services" and who are interested in considering how they might incorporate motion graphics into their content, Washington said.
Ultimately, a background in graphic design can lead to other professional opportunities, such as working in motion graphics. In fact, many people start as graphic designers and then move into such related fields. "Designing motion graphics adds an extremely exciting career path for many who love to see their graphic design move," Washington said. "Motion graphics is a career field that includes using 2D animation software like Adobe After Effects, and 3D animation software like Cinema 4D."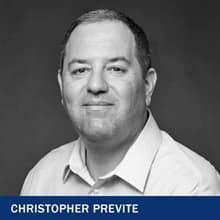 Graphic designers have many options when it comes to the work environment. Opportunities are available to work as a freelance designer, on contract, part-time or full-time. You may find yourself working in "creative and design studio environments or for any number of businesses and organizations that have an in-house design, publications, marketing or advertising office," said Previte.
Whichever professional environment you choose, a strong graphic design portfolio and demonstrated communication skills will help you get your foot in the door.
What Kind of Education Do You Need?
To succeed in graphic design, consider majoring in one of the following fields:
Graphic Design: Coursework in graphic design may include the study of basic design and color theory, desktop publishing, typography, digital imaging and more.
Visual Literacy: Coursework may include copywriting, web design, visual design and even marketing and advertising. This curriculum is designed to help you understand how media literacy plays a part in how consumers react to various forms of media.
Web Design: The field of web design incorporates marketing, graphic design and technology. To become a web designer, you may major in graphic design and media arts with a technical focus or choose to study information technology with a focus in graphic design.
Digital Media Design: Studying advanced digital imaging or digital graphic design for the web can prepare you for a career focused on social media and other media for the web.
Once you have earned your bachelor's degree in graphic design or a related field, you may be hired as an entry-level designer, or you may wish to work as a freelance designer. Over the course of your career, you may be promoted to an art director or creative director. If teaching at the college or university level interests you, "you will need to pursue a master of fine arts degree, known as an MFA, or a masters of graphic design degree," said Maldonado.
Regardless of which major you choose, be sure to look for coursework in "color, typography, image processing, composition and communication theory," said Maldonado. This foundational coursework will then allow you to "demonstrate conceptual knowledge through multiple studio art classes." That demonstrated knowledge is often in the form of a portfolio that you can use when interviewing for jobs. The quality of your portfolio "is of high value to employers," said Previte.
What Type of Skills Do You Need?
To be successful as a graphic designer, it helps to have an aptitude or willingness to learn in three critical areas:
Design skills
Computer skills
Interpersonal skills
Being open to "accepting criticism, having a positive attitude, and being willing to embrace both change and challenges," can also help you be successful in the field of graphic design, said Male.
A sense of "tenacity and an eagerness to learn new things" are also key, Previte said. While you will likely have the opportunity to work for different places over the course of a long career, and each new position will present its own challenges, "what remains consistent is the ability to learn new tools and processes and to be willing to push yourself to grow and change," he said.
One key approach to having a rich, rewarding and long-term career in any field remains the same: choose a profession that interests you, and then constantly reassess how you can up-skill within your chosen field. By continuously striving to add to your skillset through further education, micro-credentials or certifications, you will remain competitive in an ever-changing job market, whether the economy is strong or in the throes of a pandemic.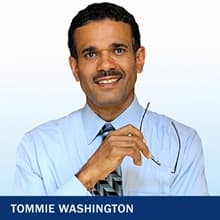 As for specific skills that will help you excel in the field of graphic design, consider studying "composition, color theory, and software programs like Adobe Photoshop, Illustrator, and InDesign," said Washington. While any bachelor's degree program in graphic design will likely include courses in these skills, staying current in the latest software is a commitment that will help you throughout your career.
"Brainstorming ideas collaboratively and mocking up ideas quickly" are the keys to success as a graphic designer, said Maldonado, "while presenting those ideas both verbally and visually is critical."
In other words, graphic designers have many more skills in their toolbox than making sure that images look visually appealing in ads and on websites. In fact, to be successful in this field, graphic designers must be "exceptional problem solvers," with the ability to "determine effective ways to apply principles of design that communicate the client's message in an interesting and memorable way," Maldonado said.
What is the Future Like for Graphic Design?
The future of graphic design continues to use the same foundational art and design skills as always but by incorporating ever-changing technology. By working in graphic design, you will always be on the cutting edge of "new modes of communication such as virtual reality, augmented reality, holographic projection, and 3D printing," Moldanado said. "Motion graphics will no longer be restricted to screen, and universal translation technology will allow real-time translation, which will allow designers to collaborate on a global stage."
It's important to note that history has shown us that graphic design is a field that can transcend changes in technology, largely because of its foundation in communication.
"Graphic design continues to build on its classic foundation by incorporating new tools and means of delivery," Previte said. "Whether on paper, in a presentation, on a screen, or even someday as a hologram, the elements of design will persist as an effective and important communication tool."
For a career field that started out with pencils and drafting tables, graphic design continues to prove its ability as a career field to weather change. When it comes to online web services, social media, gaming and streaming devices, graphic designers are and will continue to be at the forefront of these industries. It's impossible to imagine a video game or a website without the images that make it so appealing.
Graphic design has been practiced "throughout history from prehistoric cave paintings to modern highway signs," Maldonado said. "Graphic design has weathered the Great Depression, recent recessions, and the digital revolution," and continues to thrive, he said. Modern day concepts such as sustainability design and human-centered design are "techniques that are now being recognized by multiple industries as a way to develop processes that help us understand human-centered issues leading to creative and innovative problem solving."
In the grand scheme of things, graphic designers are, and will continue to be, problem solvers. They are able to take their design skills and incorporate "user testing and iteration as a way to ensure solutions are developed based on user needs," Maldonado said.
What's Next for Graphic Design?
A graphic designer's skills should never be static. Graphic designers must always be aware of shifts in how people communicate, not only visually but with current trends in technology and media as well. They should be aware of what businesses remain over time and stay current with trends in advertising. That's the ultimate beauty of graphic design: it stands the test of time.
After all, "history has shown that graphic design can persevere," Previte said. "It has become a malleable field of employment, study and discourse that ably reflects the world around us."
No matter the state of current affairs or the advances in technology, we always need more thoughtful graphic designers who are "capable and willing to put so much of themselves into their art," said Previte. "We need more graphic designers striving to communicate clearly and fearlessly with a voice that is unique to them."
Marie Morganelli, Ph.D. is a freelance content writer and editor at Precise Words Creative. Connect with her on LinkedIn.
Explore more content like this article
October 20, 2021
Interested in starting a new job or advancing in your current field? An Associate of Arts (AA) degree can give you the broad-based education and in-demand career skills you need to reach your goals. Learn more about earning an AA degree and what you can do with one.
October 07, 2021
A communications major is a great way to prepare yourself for a career in fields ranging from media relations and journalism to marketing, corporate communications and many more.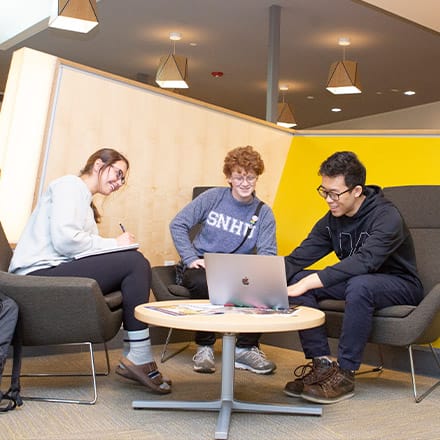 October 04, 2021
Liberal arts majors are strong communicators, who bring creativity and critical thinking to the table. If you're willing to be flexible in your search and smart about branding yourself, you can find there are many opportunities.