​Why is History Important?​

For some people, history is just that, something to be learned in a classroom, a collection of names and stories in thick textbooks. But there are many reasons history is important well beyond a midterm exam in high school. Robert Denning, a faculty lead for his history at Southern New Hampshire University, said everyone benefits from historical knowledge because it explains humanity itself and how we arrived at where we are today.
"History is the story of change over time. It also demonstrates that human nature has remained fairly constant," he said. "History demonstrates that circumstances and technologies change, but humans still want the same things that they wanted in previous civilizations: wealth, security, happiness, power, spiritual and social fulfillment, etc."
There are also people like John Roos, who has used the study of history to transform his personal and professional lives.
Transformation Through History
Roos was just a child when he visited Gettysburg National Military Park in 1990 with his family. "I saw the monuments, the ground the soldiers fought on, and National Park Service rangers giving tours on the battlefield," he said. "I knew that was what I wanted to do for a career at 10-years old."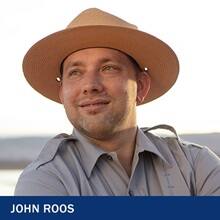 Despite initially pursuing a profession outside his passion, delivering packages for a lucrative startup company contracted with Amazon, Roos said his inner 10-year old won out.
"I was making good money, actually, but I wasn't happy," he said. "Deciding to go back to school was my wake-up call."
Roos earned his bachelor's degree in history with a concentration in American history and now works in the very environment that initially sparked his excitement 28 years ago. He began his career as a volunteer at a Revolutionary War park in New Jersey and gained more experience guiding tours at George Washington's Headquarters in Morristown, New Jersey. That experience, earning his degree and a pair of internships at historical sites, led to his current position at Fort Washington Park outside Washington D.C. where he works full-time as a park guide.
"I wound up being qualified to give tours at all four battlefields, both historic homes and multiple special events." he said. "I wanted and did gain so much knowledge from this park that it has become my focus to land a permanent position there."
Roos' journey is one of many roles a background in history can prepare you for.
Gaining a Future Through History
Like Roos, many who share his zeal for history earn a degree in the subject or a related field prior to heading into the professional world.
James Fennessy, associate dean of faculty for history at SNHU, for instance, said he has always appreciated the study of history, but it was the influence of some of his professors, who shared his fervor, that helped him find direction
"My undergraduate experience was the catalyst for setting me on my current path," said Fennessy.
Fennessy said history graduates develop many soft skills – research and assessment, interpretation in a larger context, critical thinking, and strong communication of complex issues, to name a few – that have direct carryover to the career field.
"These are all key skills that organizations are looking for in candidates, especially the ability to understand and connect with people," he said.
In addition to his own chosen path in education, there are many professions that embrace those with a degree in history, said Fennessy.
"Some of the most common fields that someone with a history degree enter are museum work, law, politics, teaching at various levels and working for research groups," he said. "You can even apply a history degree if you are more of an outdoors person and use the knowledge from your degree to work for the National Park Service. You might need additional training for that type of role, however, depending on the job."
The Personal Benefits of History
In addition to setting him up for professional success, Fennessy credited historical awareness with personal growth as well.
"Personally, history informs my understanding of the world, both past and present," he said. "Having a strong understanding of what has happened in our history helps us to have an informed understanding of what is currently happening."
Denning said his grasp of history has positively impacted his current relationships.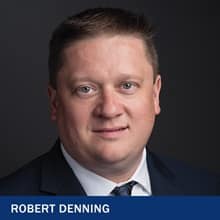 "Knowledge of the past, and how past events affected people differently, can create empathy in the present for other people in different social or financial classes and groups, whose history may differ from the mainstream," said Denning.
Moreover, Denning said history is important because it encompasses every other field of human knowledge.
"There is a history behind math, economics, biology, engineering, etc.," he said. "None of those fields developed in a vacuum. All of those fields developed within broader political, social, cultural, and religious contexts and were influenced by those contexts."
However, learning from history begins with avoiding cliches such as "history repeats itself" and "those who ignore history are condemned to repeat it," said Denning.
"Historians don't believe that," he said. "In very rare situations, we believe that knowledge of the past can tell us what to do or what to avoid in the present, but circumstances are rarely similar enough to have an exact analogy from the past. Instead, we believe that a thorough understanding of the past will help present leaders make informed decisions based on all available data."
Fennessy said a strong knowledge of the past helps historians identify trends and cycles throughout history and then apply that acumen of the past to improve insight of present events and prepare better for the future.
"With the current political climate and how quickly we all become passionate about our opinions on different topics, understanding the sources for our opinions and the history behind the topics is essential if we want to have an informed and intelligent debate," said Fennessy. "We do not have to all agree on our interpretations, but we do need to make certain that we are using reliable sources and understand the history of these topics."
Practical Application of History
Due to the nature of Roos' job, he meets many people who have varying, and often strong, viewpoints on historical figures, events and politics. That experience has led him to recognize that history has many layers and is rarely black and white.
"It tells us that what we do today is not as simple as one thing," he said.
Roos explained, for instance, that often a historic military leader may be judged for winning or losing a battle without consideration of extenuating circumstances, such as political pressures and other factors, a reality that caused Roos to change his college thesis, as well as the way he views both past and present events.
"Layers grow from seeing that historical moment came about because of this, this and that, and the aftereffect was that, that and this," he said. "It is not one moment. It is a series of moments that shapes what happened, where we are today, and where we are going."
Roos' first moment came when he was 10-years old, but his story, he said, is just beginning.
Ryan O'Connor works in higher education marketing at Southern New Hampshire University. Connect with him on LinkedIn.
Explore more content like this article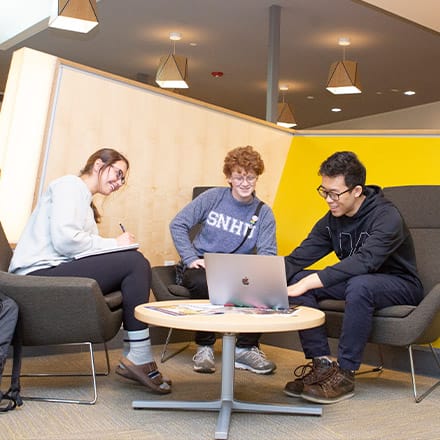 Liberal arts degrees include a range of programs such as communication and psychology. Earning a liberal arts degree can be an effective way to show employers you have the versatility and soft skills necessary to be an asset in a range of professions.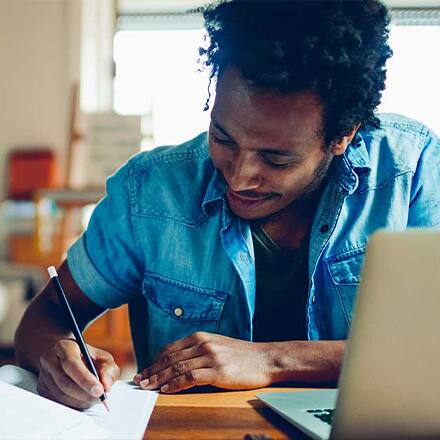 If you have a real love for the craft of writing and are looking to make it your career, then you've chosen a profession that offers a wealth of opportunities, flexibility and creative license. There are several strategies that can help you achieve your goal of becoming a professional writer.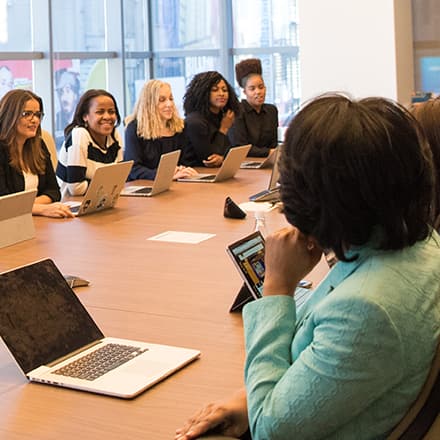 Public relations (PR) specialists play an important role in building a brand's voice and helping a client's presence rise above the noise. Whether planning promotional campaigns or writing press releases, PR specialists build and support a positive image for their client.
About Southern New Hampshire University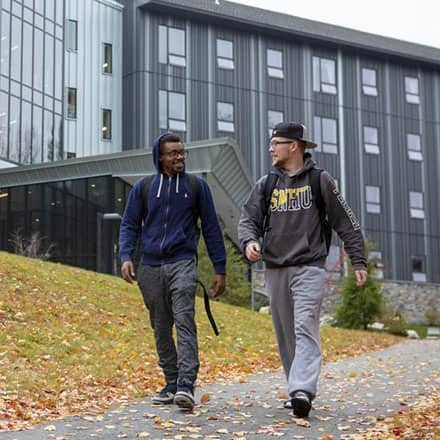 SNHU is a nonprofit, accredited university with a mission to make high-quality education more accessible and affordable for everyone.
Founded in 1932, and online since 1995, we've helped countless students reach their goals with flexible, career-focused programs. Our 300-acre campus in Manchester, NH is home to over 3,000 students, and we serve over 135,000 students online. Visit our about SNHU page to learn more about our mission, accreditations, leadership team, national recognitions and awards.