Derald Wise: SNHU Support Helps Military Veteran Find His Superpower
When you think about the qualities of a hero, "empathy" might not be the first word that comes to mind. But to military veteran Derald Wise '14 '18G, it's his greatest superpower.
"I think when you're trying to create any kind of solution or change the world, you have to be empathetic," Wise said. "You have to relate to people, or at least have the ability or willingness to go that extra mile."
'A Degree That Fit My Life'
That's one of the biggest reasons Wise came to Southern New Hampshire University (SNHU) in the first place. Armed with prior college credits but no degree, he wanted to make meaningful connections as he finished his education. Like many military-affiliated students, Wise also knew he needed an online degree program that was flexible. "I couldn't change my life to fit a degree. The degree had to fit my life," he said.
Wise didn't want to feel like a number, either, so when he found out that SNHU is a nonprofit, it sealed the deal. While he feared some for-profit universities saw students as price tags, "at a nonprofit, the goal is to empower you," he said.
Playing a New Role
Wise knew he made the right move when he started his online bachelor's in game design and development. His degree helped him take a deeper dive into "immersive and gaming technologies for modeling and simulation," which, at the time, was critical for his job with a tech-enabled consulting firm.
Once the program was over, Wise found he was taking on new roles that required a whole different set of skills. "As I moved on in my career to more management and strategy, I started focusing on marketing," he said.
Impressed by the support he'd received for his undergraduate program, Wise continued with his Master of Science in Marketing with a concentration in Social Media Marketing at SNHU, helping him supplement "a nice business end to the actual technical development" of his work.
With transfer credits, it took Wise five years to earn both a bachelor's and master's at SNHU. He's been with the same employer now for over a decade and promoted multiple times. These dual degrees, he says, helped him learn how to "work with people of different backgrounds and markets"— a skill he still puts to practice every day.
The Magic of Making Connections
Wise is also quick to point out the value of the relationships he's made along the way. "It's not just the education you attain; it's the network that comes with it," he said. This is a big reason he's devoted so much time and energy to cultivating connections with advisors, teachers and peers. In fact, when he found out that an instructor lived down the road, they met in person. He now considers them a mentor and "one of his best friends."
While his "family support structure was critical," Wise's online community at SNHU is a big part of his success — especially when it comes to fellow military veterans and service members.
"As advisors, we love students like Derald who want to reach out to us, who want to engage with us and who want to succeed," said Melissa Escobar-Pereira, a former academic advisor who is now a regional manager of military alliances. "I knew right away that Derald was going to be someone I would connect with and have plenty to talk about. That stands true to this day, eight years later."
Senior Director of Strategic Projects Dr. Kendra Thomas, a veteran and military spouse, met Wise when she was a career advisor back in 2014. When SNHU surprised Wise with a diploma delivery at Fort Bragg, she was also the person who put the graduation cap on his head.
"Derald is something special," Thomas said. "He's so aware of his magic and power and uses it as a tool to connect. And we were lucky enough to meet him face-to-face and just learn and absorb his greatness."
It's not just as a means to an end, either, she said. "He believes in relationship building. When you're trying to network, it's not just when you want something; it's to build a relationship," Thomas said. "Derald understands that."
'The Degrees Were for Me'
It's clear that the feeling is mutual, too. Not only does Wise name both Escobar-Pereira and Thomas as major players in his educational journey, but he also recognizes the deep compassion SNHU has for veterans from a "cultural perspective."
"I think one of the most important aspects with SNHU was their understanding of the veteran community," Wise said. "SNHU understands the challenges of being in the military."
Still, for his emphasis on community, whether it's the support of family, friends or professional contacts, Wise makes space for his own achievements. "The degrees were for me," he said. "They allowed me to be a better version of myself. I earned my degrees for me."
And for others who are considering taking the next step of their career, Wise has this to say: "Just do it. It can change your life."
Consider how a degree can change your life.
Spencer Hensel is a copywriter in higher education. Connect with him on LinkedIn.
Explore more content like this article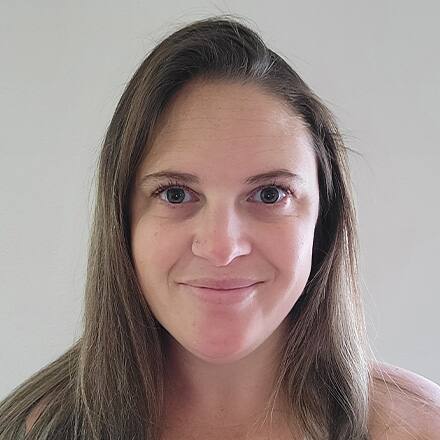 September 24, 2021
As a long-time military spouse with three children, Heather Poss has had little time to focus on herself and her aspirations. But, as her children get older and her family has been able to settle in Hawaii, she is ready to put her goals at the forefront.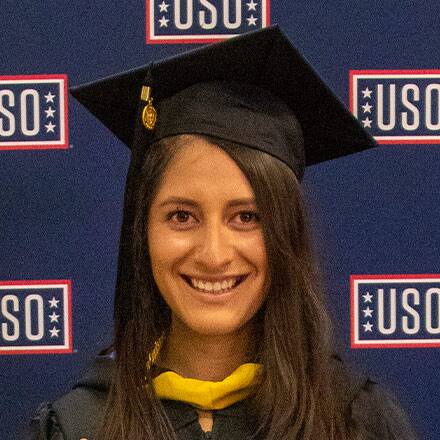 July 27, 2021
In Fort Shafter, Hawaii, Staff Sergeant Diana Tafoya Sanchez took her final steps toward her undergraduate degree. Working toward a bachelor's in business administration at SNHU while serving in the U.S. Army she celebrated her hard-earned success with a special diploma delivery.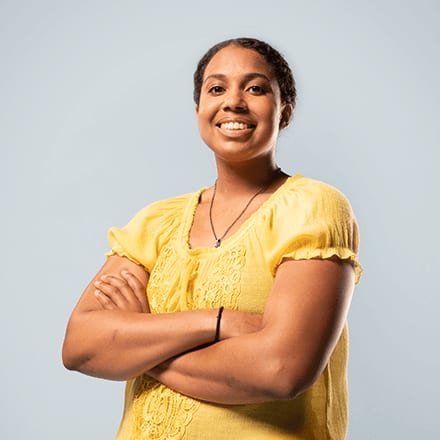 July 19, 2021
Even before she enlisted in the military, Bethanie Thomas knew she wanted to earn her degree. She even knew which field she wanted to study. The only thing missing was the right school.