Earn a Master's in Marketing Online
$637/credit (36 credits total)
24/7 access to online classroom
Aligned with AMA Professional Certified Marketer (PCM®)
Relevant and timely course content
Transfer up to 12 graduate credits
Featuring Hootsuite and HubSpot-aligned content
Master's in Marketing Program Overview
Today's business environment requires marketers to be nimble. As culture and society changes – and new platforms, media types and tools emerge – it also means being able to assess resources while providing creative solutions.
The Master of Science (MS) in Marketing program at Southern New Hampshire University offers valuable experience to gain and build on prior marketing knowledge, and will prepare you to take on the challenges of a growing and evolving industry.
The master's in marketing online coursework focuses on brand building, campaign planning and analysis as well as engaging target audiences through every modern media channel available. You'll acquire analytical, critical-thinking, communication and decision-making skills, along with the opportunity to participate in industry-aligned certification preparation. Our MS in Marketing degree includes timely and relevant content that will prepare you for multiple careers in today's landscape.
SNHU's online master's program aligns with the American Marketing Association's Professional Certified Marketer (PCM®) Program standards as outlined in its Digital Marketing Book of Knowledge. This alignment allows you, with additional requirements, to pursue certification that will give even more credibility to your resume as a qualified marketer, proving to employers you're equipped to handle their marketing challenges.
Note: SNHU does not guarantee that the completion of this program will result in certification. In addition to successfully completing the educational requirements, students may need to meet other certification requirements.
What You'll Learn
How to develop a marketing plan
Marketing theory and practice
Stakeholder negotiation
International marketing strategies
Legal, regulatory and ethical practices
Brand management
How You'll Learn
At SNHU, you'll get support from day 1 to graduation and beyond. And with no set class times, 24/7 access to the online classroom and helpful learning resources along the way, you'll have everything you need to reach your goals.
Career Outlook
If you're looking for a career that touches most industries while allowing you the flexibility to work from anywhere long term, consider earning your MS in Marketing from SNHU. Marketers exist in nearly every industry and often work closely with upper management.
Because of the diversity of marketing courses available, Southern New Hampshire University's master's in marketing online program prepares you to start or advance in a variety of careers, including brand management, marketing analytics, corporate communications, advertising, marketing research, product development and sales management.
Job Growth
According to the BLS, job opportunities for advertising, promotions and marketing managers are projected to grow 10% through 2031, with a 19% projected job growth for market research analysts.1
Salary
The median annual salary for advertising, promotions and marketing managers overall is $133,380. The median annual wage for market research analysts was $63,920 in 2021.1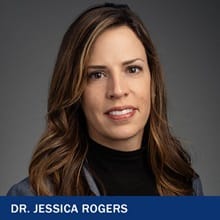 "It's a truly exciting time to be a marketer," said Dr. Jessica Rogers, senior associate dean at SNHU. "There are a variety of careers in marketing such as those in marketing communications, brand management, digital marketing, social media marketing, marketing analytics, promotions, market research, consumer behavior and more."
Since the program covers a wide variety of marketing topics, it could be hard to figure out how they all fit into your career goals. But because subject-matter experts across the country developed the curriculum, you'll quickly discover how relevant the material is.
"Some of the courses that I took, I didn't know how they would apply and how I'd use them moving forward," Jaraysi said. "By the end of the 10 weeks, I realized that there was a lot more value than I thought there would be."
That's by design.
"Our marketing programs are different in that they were designed with a very strategic approach by our academic team, including the deans," Rogers said. "We've connected and aligned our programs to industry. We push to stay current within industry and business environments, and our courses evolve with the needs of business. We've aligned our programs and courses with skills employers want… We are also very in tune to what job postings are requiring from an applicant and strive to help students ensure they have these skills."
Earning your master's in marketing online could prepare you for senior-level roles, as well as put you on the path to leadership. With this degree, you can consider job settings such as:
Where Could You Work?
Nonprofit Organizations
Help support organizations you feel passionate about through fundraising and brand awareness.
Marketing Agencies
Pursue traditional marketing roles such as marketing manager, market research analyst or media planner.
Science and Technology
Coordinate marketing efforts, create campaigns and develop marketing strategies for tech-focused companies.
Healthcare Organizations
Create marketing strategies to promote clinical expertise and patient care, establish brand standards and garner partnerships.
More specifically, here are some roles you might consider:
Marketing manager. You'll be responsible for coordinating marketing efforts using best practices, identifying target audiences, creating campaigns, developing overall marketing strategies, overseeing product development and more.
Market research analyst. Spend your time studying market conditions to determine how products will perform. According to the BLS, this job has 19% growth projected through 2031, with a median annual wage of $63,920 in May 2021.2
Social media director. Responsible for developing, directing and reporting on social media campaigns and strategies, you'll have the knowledge and experience to steer the social media ship at advertising agencies, big household brands and non-profits alike.
Business development manager. You'll be in charge of identifying and implementing growth opportunities through market demand assessments, strategic maneuvers and relationship and brand building.
Media planner. Determine which media types, from radio, television, print media, billboards and more, will best serve target markets based on the client's short-term and long-term goals. A media planner with a master's degree will most likely work with senior leadership on developing an overall media strategy.
Nonprofit fundraising. Pursue a career in the world of nonprofit fundraising and you'll be able to help support charitable organizations you feel passionate about. With your marketing degree, consider taking a grassroots approach to raising money and awareness.
Start Your Journey Toward an Online Master's Degree in Marketing
Why SNHU For Your Master's in Marketing
Flexible
With no set class meeting times, you can learn on your schedule and access online course materials 24/7.
Affordable
As part of our mission to make higher education more accessible, we're committed to keeping our tuition rates low. In fact, we offer some of the lowest online tuition rates in the nation.
Prior coursework and work experience could also help you save time and money. SNHU's transfer policy allows you to transfer up to 12 credits from your previous institution. You could also earn college credit for previous work experience.
Respected
Founded in 1932, Southern New Hampshire University is a private, nonprofit institution with over 160,000 graduates across the country. SNHU is accredited by the New England Commission of Higher Education (NECHE), a regional accreditor, which advocates for institutional improvement and public assurance of quality.
Recently, SNHU has been nationally recognized for leading the way toward more innovative, affordable and achievable education:
"Most Innovative" regional university honors from U.S. News & World Report each year since 2015
A $1 million grant from Google.org to explore soft skills assessments for high-need youth
Recognition as a 2017 Digital Learning Innovator by the Online Learning Consortium
Network
At Southern New Hampshire University, you'll have access to a powerful network of more than 300,000 students, alumni and staff that can help support you long after graduation. Our instructors offer relevant, real-world expertise to help you understand and navigate the field. Plus, with our growing, nationwide alumni network, you'll have the potential to tap into a number of internship and career opportunities.
93.6% of online students would recommend SNHU (according to a 2022 survey with 17,000+ respondents). Discover why SNHU may be right for you.
Expanding access to quality higher education means removing the barriers that may stand between you and your degree. That's why you can apply at any time and get a decision within days of submitting all required materials:
Acceptance decisions are made on a rolling basis throughout the year for our 5 graduate terms.
If you're ready to apply, follow these simple steps to get the process going:
Preparing You for Success

Naeem Jaraysi '20
"The coursework holds real-world value. The resources and books that the professors used – I still have them and I still use them."
Courses & Curriculum
The curriculum in the online master's in marketing program features an in-depth marketing foundation while also offering a broad range of electives that will allow you to tailor the program more specifically to your areas of interest in support of your personal career goals.
Earn Valuable Certifications
Various courses throughout our MS in Marketing program, along with its concentrations, are integrated with content to help students prepare for industry-leading certifications. These alignments are intended to offer students access to the thinking behind some of today's most respected organizations.
"We've embraced the importance of industry certifications and credentials," said Dr. Jessica Rogers, senior associate dean at SNHU. "We've identified opportunities for students to add to their portfolios and resumes through external certifications that are in demand from employers. We know these industry certifications provide students and their employers with added value. Within many of our marketing courses, students will see references to and projects around such certifications and credentials. Not only do these certifications and credentials add to employability, they also help bring life to course content and associated real-world projects assigned."
Some of these certifications include: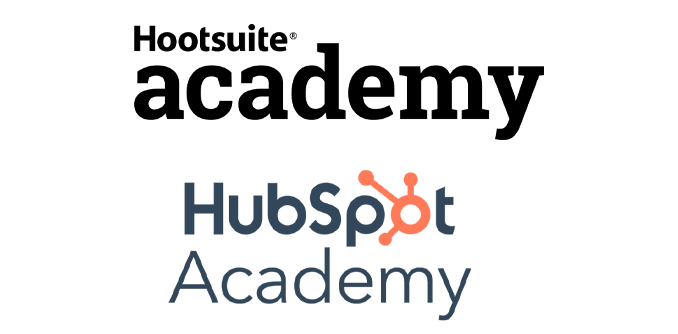 AMA Professional Certified Marketer
Hootsuite Platform Training
HubSpot Content Marketing Certification
HubSpot Social Media Certification
HubSpot Email Marketing Certification
Learn from Instructors and Peers
Like the ability to earn certifications, classes at SNHU often go beyond just the classwork.
"SNHU is different than my previous experience in the sense that there was a lot more interaction with other students in the online classes," Naeem Jaraysi '21 said – a great chance to learn from others with both similar and different marketing backgrounds. "We'd be in groups a lot of time in projects, and that really helped me connect with people, even though we were so far apart."
You'll learn from instructors who have relevant marketing experience who are ready to pass that information on to you.
"I was able to tap into the knowledge that instructors gave as people," said Jordan Remmes '16. "And as an adult, college instructors are people doing a job that I knew I could respectfully challenge and lean on to get the most from. It was very rewarding as a student and as an adult with control over my own education and experiences."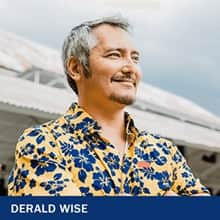 "They had that relevant background and were able to give that practical feedback on what was happening in the industry," said Derald Wise '14 '18G. "So, to me, I think that was the biggest asset, having that constant communication."
Customize Your Degree
The courses and capstones in this degree program are designed to prepare you to apply leadership, critical thinking, communication and problem-solving skills to various leadership and management roles in marketing moving forward. You'll have the option to select one of 4 concentrations including digital marketing, new media & communications, marketing research & analytics and social media marketing.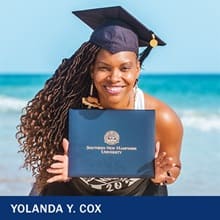 "I learned a lot in the marketing capstone," said Yolanda Y. Cox '21. "Being able to put everything I learned into one class was so helpful. I felt prepared and ready to implement many of the things I learned."
Should you choose the general track, you'll be able to choose from a range of interesting and relevant electives to bolster your knowledge, including Operations Management, Sport Marketing and Media, and Quantitative Analysis for Decision Making.
List of Courses
Courses May Include
MS in Marketing Online
INT 640
International Market Strategy
Develop practical managerial skills in multinational market research, branding, consumer behavior, sales, and product development in a global market. Study topics including budgeting, market entry, local market development, and global market integration. Assess foreign market conditions in mature, new growth, and emerging market environments for developing effective international marketing strategies.
MKT 500
Marketing Strategies
This course is a study of the activity by which organizations discover consumer and other organizations' needs and wants, and then provide satisfaction through a mutually beneficial relationship. Students will explore the topics of selecting a target market, conducting marketing research, and designing product, price, promotional, and distribution strategies through the development of a marketing plan.
MKT 605
Integrated Marketing Communications
This course is concerned with the development, evaluation, and implementation of integrated marketing communication strategies in complex environments. The course deals primarily with an in-depth analysis of a variety of concepts, theories, facts and analytical procedures, techniques and models in topics that include various communication functions, media alternatives and the integrated marketing communication concept.
MKT 618
Marketing Analytics
This course will look at a number of quantitative tools and techniques and their application in a marketing context. The course will focus on understanding the relationship among marketing factors, variables, and the consumer. Students will learn how to analyze data in order to guide and support marketing related decisions.
MKT 620
Consumer Behavior and Marketing
This course focuses on the market's consumer behavior by investigating its psychological, sociological, economic, and anthropological influences, both theoretical and research based. Designing effective marketing strategies will be explored using the knowledge of these influences.
MKT 625
Strategic Digital Marketing
Learners will explore platforms, players, and technology used in business models of digital marketing and analyze consumer behavior in online environments. By integrating theories of online campaign development and management with a hands-on approach to marketing automation and intelligence, learners will develop strategic digital marketing skills.
MKT 675
Ethical and Legal Issues in Marketing
This course examines a range of ethical issues facing marketing managers as seen through the viewpoints of various comprehensive ethical theories. The goal is for students to develop their own ethical framework for making marketing decisions within the knowledge of the various ethical theories and U.S. marketing laws. Traditional topics such as ethics in marketing research, product liability, selling, advertising, and pricing are covered. Emerging ethical issues such as international marketing, competitive intelligence, socially controversial products, privacy, and corporate policies are also examined. However, topics may change to reflect current business concerns. The course is taught using a seminar format utilizing cases and readings.
MKT 700
Marketing Capstone
This capstone course is the culminating experience for the M.S. in Marketing program. The aim of the capstone is to assess students' ability to synthesize and integrate the knowledge and skills they have developed throughout their coursework, rather than introducing new concepts. This course is structured to support student success in fulfilling program requirements.
Total Credits: 36
Minimum Hardware Requirements
| Component Type | PC (Windows OS) | Apple (Mac OS) |
| --- | --- | --- |
| Operating System | Currently supported operating system from Microsoft. | Currently supported operating system from Apple. |
| Memory (RAM) | 8GB or higher | 8GB or higher |
| Hard Drive | 100GB or higher | 100GB or higher |
| Antivirus Software | Required for campus students. Strongly recommended for online students. | Required for campus students. Strongly recommended for online students. |
| SNHU Purchase Programs | | |
| Internet/ Bandwidth | 5 Mbps Download, 1 Mbps Upload and less than 100 ms Latency | 5 Mbps Download, 1 Mbps Upload and less than 100 ms Latency |
Notes:
Laptop or desktop?  Whichever you choose depends on your personal preference and work style, though laptops tend to offer more flexibility.
Note:  Chromebooks (Chrome OS) and iPads (iOS) do not meet the minimum requirements for coursework at SNHU. These offer limited functionality and do not work with some course technologies. They are not acceptable as the only device you use for coursework. While these devices are convenient and may be used for some course functions, they cannot be your primary device. SNHU does, however, have an affordable laptop option that it recommends: Dell Latitude 3301 with Windows 10.
Office 365 Pro Plus is available free of charge to all SNHU students and faculty. The Office suite will remain free while you are a student at SNHU. Upon graduation you may convert to a paid subscription if you wish. Terms subject to change at Microsoft's discretion. Review system requirements for Microsoft 365 plans for business, education and government.
Antivirus software: Check with your ISP as they may offer antivirus software free of charge to subscribers.

Tuition & Fees
Tuition rates for SNHU's online degree programs are among the lowest in the nation. We offer a 25% tuition discount for U.S. service members, both full and part time, and the spouses of those on active duty.
Online Graduate Programs
Per Course
Per Credit Hour
Annual Cost for 15 credits
Degree/Certificates
$1,911
$637
$9,555
Degree/Certificates
(U.S. service members, both full and part time, and the spouses of those on active duty)*
$1,410
$470
$7,050
Tuition rates are subject to change and are reviewed annually.
*Note: students receiving this rate are not eligible for additional discounts.
Additional Costs:
Course Materials ($ varies by course)
Frequently Asked Questions
What can I do with a master's in marketing?
There is always demand for professionals with business knowledge, creative expertise and the ability to create results, and the good news is, this type of work can be done in an agency, in-house or even remotely for any period of time. In good financial times and in bad, businesses often look to marketing professionals to turn things around financially. While no job is truly recession-proof, a master's in marketing provides a strong measure of job security even in a down economy.
Our MS in Marketing program will help you develop critical skills in a number of areas. Learn brand management, customer loyalty and audience engagement, while gaining experience creating diverse media and comprehensive marketing plans.
With a master's in marketing, you'll be prepared for an in-demand professional career. You can work as a marketing analyst, brand director or market research analyst in a variety of organizations. An MS in Marketing is also a pathway to leadership roles at the director, vice president or CEO level. Jobs in digital marketing, social media and marketing analytics are all ways that an MS in Marketing can help you further your career.
After earning a bachelor's in psychology before enrolling at SNHU, Naeem Jaraysi '21 knew he didn't want to take a clinical path.
"I wanted to pair my psychology degree with a marketing degree," he said. By choosing more of a social psychology route for his career, he could dive into studying consumer behavior – a hugely beneficial area of importance to marketing departments across industries.
Of particular note, our MS in Marketing helps prepare students for the American Marketing Association's Professional Certified Marketer (PCM©) certification exam. This credential provides additional specialization in multiple areas of marketing.
How much can you make with a master's in marketing?
According to the U.S. Bureau of Labor Statistics, jobs for advertising, promotions, and marketing managers are expected to grow by 10% between 2021 and 2031, while the median pay for professionals in these fields is $133,380 per year.1
Some typical jobs for a person with a master's in marketing are:
Advertising manager.

This position creates interest for the sales of products or services. Data analysis, strategy and creative skills factor in heavily here.

Account manager. Enjoy creating or leading advertising or marketing campaigns. Track results and leverage data into future campaign development.
Promotions manager. Combine advertising with purchasing to drive sales. You might create campaigns to raise money through discounts, rebates or contests. Graphic design skills are helpful but not required here.
Marketing manager. Somebody in this position develops strategies to sell the products or services of their organization or clients.
Market research analyst. This position is heavy on analytics and data. They research and gather data on consumer demographics and buying habits to help determine a company's position in the marketplace and increase sales.
It's important to note that marketing provides a strong set of skills even in a down economy. Organizations often look to the marketing team first to provide messaging and strategic support when times are tough financially. The set of skills you gain with an MS in marketing can help you keep a strong standing with employment even when economic circumstances shift.
Should I get an MBA or master's in marketing?
That depends on your goals. Marketing is a multi-faceted field. It integrates business concepts with areas of specialization like social media marketing, global marketing and research. An MBA will focus more on finance, accounting, business administration and even law.
The MBA in Marketing curriculum at Southern New Hampshire University consists of 7 MBA core courses and 3 marketing course electives. Those with non-business academic backgrounds may be required to take foundation courses.
SNHU's MS in Marketing program totals 36 credits and gives you the option to take the general track or one of 4 concentrations: new media and communications, marketing research and analytics, social media marketing and digital marketing.
"What led me to SNHU was I was looking at other colleges and kind of comparing the degrees that they had and the different focuses that they offered – and SNHU basically gave me the most options as well as the best focus that I could find," said Naeem Jaraysi '20, who said other degrees were "mainly business with a focus in marketing, but I wanted something a little bit more."
Yolanda Y. Cox '21 agreed.
"After talking to the admission counselor about the MBA program and the MS Marketing program, everything just clicked," she said. "The other schools that I contacted wanted me to enroll in an MBA program. I knew it wasn't for me, but they didn't give me any other options. SNHU had several choices that fit my life goals."
To specialize even further, SNHU's MS in Marketing helps prepare students for the American Marketing Association's Professional Certified Marketer© certification exam. This credential lets you focus even further on the content, sales or digital aspects of marketing.
Can you get a master's in marketing without a bachelor's in marketing?
Absolutely. Because the MS in Marketing helps you focus your studies in marketing specifically, a broad background in any complementary field will be appropriate.
A bachelor's degree in any related field can be a good foundation for an MS in marketing. For example, a bachelor's degree in a creative field like writing or English, graphic design or communication would be a good foundation for an MS in Marketing. A bachelor's degree in an analytical field like statistics, systems science, finance or business would also serve you well.
Jordan Remmes '16 had previously earned her Bachelor's in Communication through a campus program at Southern New Hampshire University in 2008. That degree offered enough flexibility in its curriculum that made her MS program doable.
"SNHU gave me the opportunity and the support that I needed as a student," she said.
And before enrolling in his master's, Derald Wise '18 had earned his BA in Game Art & Development here in 2014.
"As I kind of moved on in my career to more management and strategy, I started focusing on marketing and a lot of that was to kind of understand demographics, how to communicate, understanding what drives these individuals or organizations to either procure or find solutions," he said. "It was kind of a nice business end to the actual technical development."
Our advisors are standing by to help ensure you earn the maximum transfer credits from your existing degree. Of course, work experience in the field of marketing coupled with a bachelor's degree will help you design your MS in Marketing program to suit your goals.
What kind of marketing degrees are there?
Because marketing is such a dynamic field, there are multiple degree paths to help you reach your goals. An MS in Marketing allows you to build on an existing bachelor's degree. You can complement your existing skills or allow you to pivot your career toward an exciting one in marketing.
For students at the beginning of their education, we offer a pathway from online associate in marketing to online bachelor's in marketing to this master's degree in marketing. This pathway will allow you to focus solely on marketing as you advance in your education, making you a true marketing specialist. Or, consider combining a bachelor's in design with a master's in marketing. That option will combine your analytical and creative skills. And, if business is your primary interest, consider an MBA that focuses on business skills in the marketing arena.
SNHU's MS in Marketing offers a concentration in digital marketing to help you learn to form important connections in our increasingly online world. Our MS in Marketing also helps prepare students for the American Marketing Association's Professional Certified Marketer© Certification exam. With this added credential, you can do a deep dive into the areas of digital marketing, content and sales.
In addition to digital marketing, SNHU offers 3 other career-focused concentrations – new media and communications, marketing research analytics and social media marketing – that can help set you apart from the competition.
Related Articles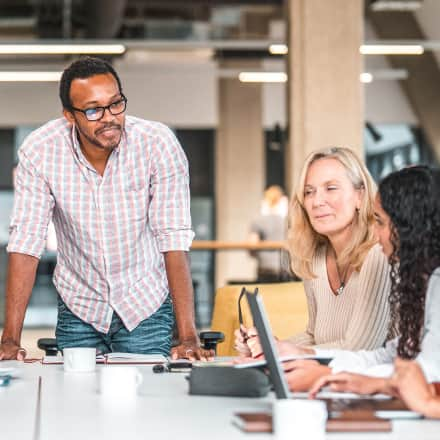 Whether building processes for multi-national businesses or identifying logistical hurdles to save costs, operations managers keep organizations running. If you're interested in driving efficiency at work, see if operations management is the right career path for you.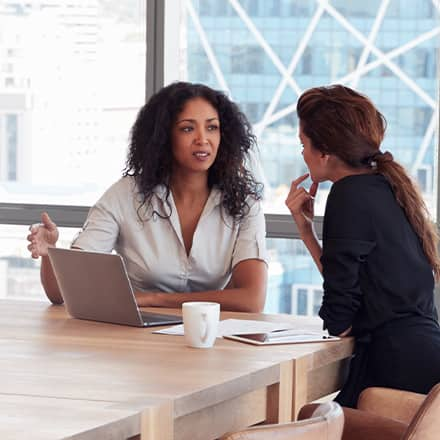 Human resources is an integral part of any organization, playing a key role in the strength and vitality of its workforce. While HR roles can vary, the overall goal of the field is the same: to support employee recruitment, retention, engagement and overall productivity.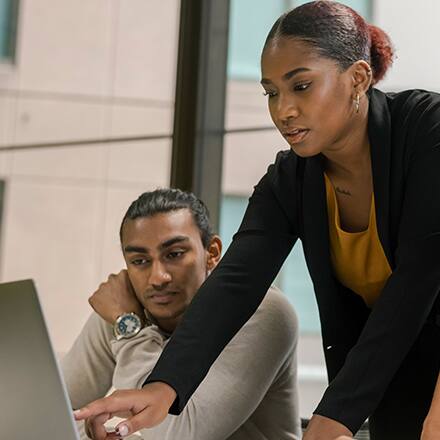 A business degree is a course of study that allows you to explore the business world. Studying business offers students a lot in terms of preparation for the workplace. Being skill-forward and workplace-relevant keeps business degrees positioned as one of the most popular degree fields around.
References
1Bureau of Labor Statistics, U.S. Department of Labor, Occupational Outlook Handbook, on the internet, at:
https://www.bls.gov/ooh/management/advertising-promotions-and-marketing-managers.htm (viewed Nov. 4, 2022)
https://www.bls.gov/ooh/media-and-communication/home.htm (viewed Nov. 4, 2022)
https://www.bls.gov/ooh/management/public-relations-managers.htm (viewed Nov. 4, 2022)
https://www.bls.gov/ooh/business-and-financial/market-research-analysts.htm (viewed Nov. 4, 2022)
Licensure and Certification Disclosures
SNHU has provided additional information for programs that educationally prepare students for professional licensure or certification. Learn more about what that means for your program on our licensure and certification disclosure page.