Wyatt Martensen: Balancing School, Deployment and Family
When your chief warrant officer asks you to do something with him, you're most likely going to do it. That's how Wyatt Martensen '21 tells the story of how he ended up returning to school to earn his bachelor's degree online.
"I started this journey at Southern New Hampshire University (SNHU) when I was deployed in Afghanistan in 2017 to 2018," he said. "I was sitting there in my office, and my chief warrant officer came up to me and said, 'You know, I think it would be a good idea for you to start classes at Southern New Hampshire (University) with me.'"
Martensen pauses to chuckle.
"I said, 'Do you really think this is the right time for it?' and he looked at me, and he said, 'There's no better time to start than right now.'"
Before the Bachelor's Degree
"What held me back from going back to school was life in general," Martensen said. It's a reason given by so many adults who return to school later in life – including those at SNHU.
After high school, he earned an associate degree in electronic media production at a nearby technical community college.
"Being on campus was challenging at times because you had to commute there," said the St. Louis resident. "You had to find parking, and you had to go to certain classrooms, which was fine, but even in a classroom setting – the professors they help you, but I feel like sometimes that getting ahold of them there, they have a lot of students."
After finishing up that degree, he didn't have much of a plan to continue his education. In fact, he joined the Army. It was during his military service that he began doing geospatial work. And it was there that he realized he might actually enjoy doing it as a civilian profession.
Enter his chief warrant officer – and the opportunity to continue this career path beyond the military.
Balancing it All
That officer helped him enroll in classes. "Southern New Hampshire University had the exact degree for what I was looking for," he said about the bachelor's in geosciences.
Like most students at SNHU, Martensen was quite busy. Between being deployed and taking classes, he said it was challenging at times.
"But the way that the classes are structured and the way that the assignments are turned in, it gives you the flexibility to work on it early in the week and be able to turn it in later that week, or even on a weekend," he said.
Martensen appreciated the 8-week-long terms. "It wasn't anything unachievable," he said. "There was no point in time where I felt extremely stressed out about taking the classes – even when I was deployed."
Another factor that made his bachelor's program doable was the credits he was able to transfer. SNHU accepts up to 90 credits in the form of college, military or work experience.
"I was able to get done faster than I thought," he said. "In fact, I graduated six months earlier than I thought I was going to graduate, so having the college courses transfer over from my previous school definitely helped and definitely gave me a head-start on starting college again."
Built-In Support System
Martensen came to appreciate the support SNHU provided him.
"I thought that was awesome the first time that I got a call from an academic advisor," he said. "I looked at the phone, and I was like, 'I don't recognize this number.' ... It was an academic advisor just checking in on me."
He was pretty surprised. "At that point, I was like, 'Wow, I've never had anybody from a school call me just to see how I'm doing'," he said.
And as an active-duty service member, he was afraid he might have to go through a few additional hoops to get started. But that wasn't the case.
"As soon as I told my academic advisor that I was military and I was using a GI Bill®, they took care of everything," Martensen said. "I didn't have to do any major paperwork. I had to answer a few questions – and they literally took it from there."
Prior to SNHU, he had worried that his military status might create a few barriers for him as he began the process to earn his bachelor's.
"One of the major reasons why I hesitated for so long to going back to college was I didn't want to have to deal with, you know, making sure the funds were taken care of correctly," he said. "I didn't know how stressful it would be with getting everything aligned to make sure that my classes were all set."
What he didn't know at the time was that SNHU has had a reputation for helping service members wherever they are, dating to its beginnings in the '30s and '40s. It's regularly named a Military Friendly® School, offers a significant tuition discount to active-duty service members and their spouses, and serves an almost 1 in 5 military or military-affiliated student population.
And that's not to mention the instructors who worked around his military schedule if he was in a remote location and had no computer or internet access.
"I believe that the entire staff and faculty at Southern New Hampshire University understands the military side of schooling better than most," he said.
For His Family – and for Himself
The community at SNHU wasn't his only support system.
"Other people that really helped me get through my academic achievements were my wife and my son," he said. "I knew that I wasn't only doing this for myself, I was also doing it for my family."
His wife and his son cheered him on along the way.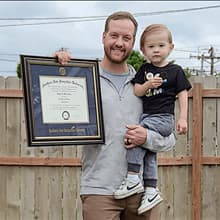 Martensen said that she'd tell him: "You know you can do this, you can. ... All you have to do is keep doing what you're doing, studying what you're studying, and you're going to make it."
As for his young son, Martensen wants to make him proud – and also inspire him.
"I hope someday that my son will look at the degree that I have and look at the time that I spent – even with my busy schedule – I hope that he will see that as, 'Hey, my dad can do it. I can do it as well. ... I can do it online, and I don't even have to do it when I'm younger'," he said.
Finishing his final project, opening the envelope with his degree, realizing how hard it would have been to get the position he's in without that piece of paper – they're all moments that Martensen feels pride for.
"It was worth being able to have the opportunity to be part of something bigger for myself and for my family and my career path," he said. "It was worth everything I put into it."
Consider how a bachelor's degree can change your life.
Deidre Ashe '18G is a copywriter in higher education. Connect with her on LinkedIn.
Explore more content like this article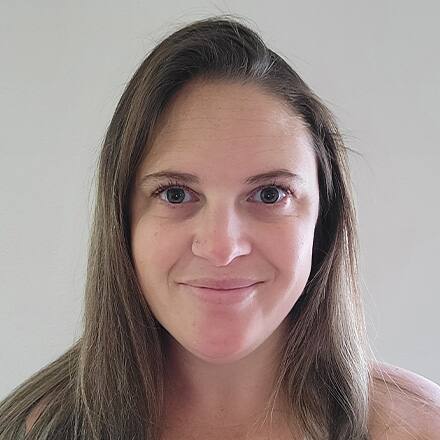 September 24, 2021
As a long-time military spouse with three children, Heather Poss has had little time to focus on herself and her aspirations. But, as her children get older and her family has been able to settle in Hawaii, she is ready to put her goals at the forefront.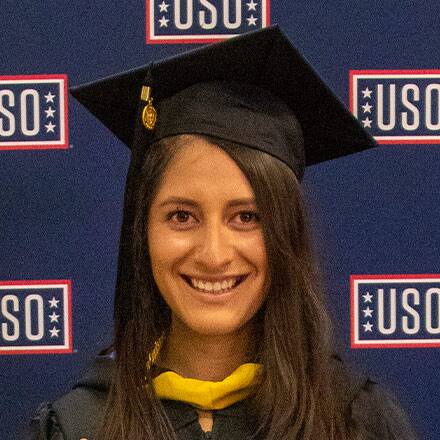 July 27, 2021
In Fort Shafter, Hawaii, Staff Sergeant Diana Tafoya Sanchez took her final steps toward her undergraduate degree. Working toward a bachelor's in business administration at SNHU while serving in the U.S. Army she celebrated her hard-earned success with a special diploma delivery.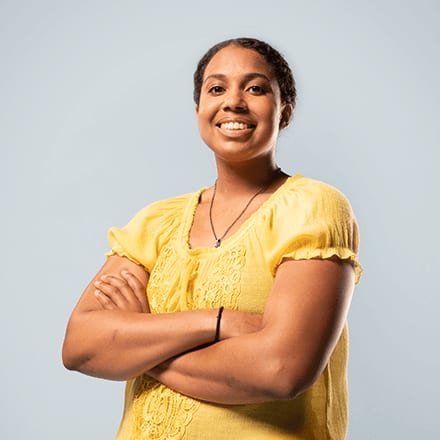 July 19, 2021
Even before she enlisted in the military, Bethanie Thomas knew she wanted to earn her degree. She even knew which field she wanted to study. The only thing missing was the right school.