Earn Your Geoscience Degree Online
$320/credit (120 total credits)
Transfer up to 90 credits
Learn analytical and problem-solving skills
Work on real-world geoscience projects
Internship opportunities
Hands-on labs can be done at home
Geoscience Degree Online Program Overview
Gain the analytical, technical and communication skills you need to take on complex environmental issues with a Bachelor of Science in Geoscience degree online from Southern New Hampshire University. Our program gives you a strong foundation in the physical sciences with a focus on geography, geology, earth systems science, physics, chemistry and spatial awareness.
In the geoscience degree online, you'll learn how to analyze data and use the latest technology to study all aspects of the earth and present your findings. The skills and experience you obtain from our bachelor's in geosciences program can equip you to step into the professional world – whether you want to make your mark in the lab or in the field.
SNHU's online geoscience program also partners with SNHU's campus Arboretum to provide a unique integrated learning experience. SNHU's Arboretum was even the proud recipient of the 2020 Online Learning Consortium (OLC) Effective Practice Award.
The Arboretum encompasses over 24 acres of wetland ecosystems and some of the last remaining native forestland near central Manchester. As a living classroom, the Arboretum aims to inspire and develop citizens and leaders dedicated to understanding, appreciating and sustaining our environment.
"The concept of the SNHU Arboretum has always been one of community education," said Mike Weinstein, founder and manager of the project. "We're fortunate enough to have the technology to extend that community to all of our learners, and maybe showcase to what extent the lines between a traditional campus and a virtual campus can be blurred.
"Additionally, by demonstrating how conserved land can directly benefit people who may be across the globe, this type of project just adds to the already priceless work of protecting natural spaces."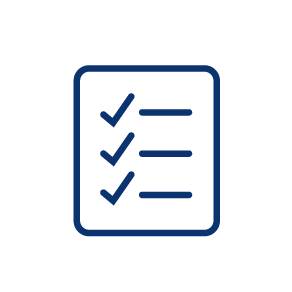 What You'll Learn
Develop maps and products using geospatial data
Use tools, technologies and scientific principles to visualize and solve problems
Recognize occurrences and patterns through qualitative and quantitative data
Make ethically responsible geoscientific decisions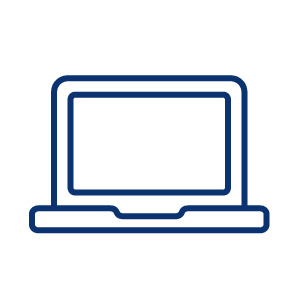 How You'll Learn
At SNHU, you'll get support from day 1 to graduation and beyond. And with no set class times, 24/7 access to the online classroom, and helpful learning resources along the way, you'll have everything you need to reach your goals.
Concentration Options
Data Analytics in Science
Help solve real environmental challenges through data with the BS in Geosciences with a concentration in Data Analytics in Science program.
As a geoscientist, your work will tackle some of the environment's most pressing challenges both today and in the future. By building upon your skills with expertise in statistics, data collection and database environments, you can take your work a step further - using numbers to ensure the health of earth systems in geographic areas across the globe.
Career outlook:
Big Data is transforming organizations across industries. These large volumes of data can be analyzed to identify and solve problems, provide insights and lead to better decision-making and practical solutions for environmental problems. It makes sense that data analytics can be an attractive addition to a geoscientist's skill set.
For example, data can help inform effective and timely disaster management efforts, determine appropriate land usage, be used to enhance the prediction of extreme weather events or be used to evaluate renewable energy resources to inform opportunities and assist in resource planning.
Courses in the data analytics in science concentration are designed to grow skills that can help set you apart from other professionals in your field. You'll learn how to apply data collection models for making predictions, diagnose and solve organizational challenges, and create structured database environments that can be used to host complex information.
Courses may include:
Applied Statistics II for Science, Technology Engineering and Mathematics (STEM)
Gathering Requirements and Collecting Data
Introduction to Structured Database Environments
Those interested in a more business-focused approach to data application may want to check out our full Bachelor of Science in Data Analytics degree online program.
Natural Resources & Conservation
Learn how to manage, conserve and remediate hazards to natural resources in our online Bachelor of Science in Geoscience with a concentration in Natural Resources and Conservation.
"The natural resources and conservation concentration focuses on ways in which humans and human activities are threatening earth's natural processes and impacting our environment," said Dr. Kelly Thrippleton-Hunter, technical program facilitator for science at SNHU. "It also highlights ways in which sustainable practices can be utilized to help reduce environmental impact and preserve our natural resources."
The coursework covers climate change, alternative energy, sustainability and more of today's most important environmental challenges. You'll gain the skills and experience you need to meet intensifying demand for geoscience professionals specialized in energy, environmental protection, and land and resource management.
"I wanted to study this program to gain knowledge in waste production, remediation, climate change, the use of fossil fuels, changes we can make to stop climate change, and the use of renewable energy," said Mike Pinto '21.
Career outlook:
As a graduate of the program, you'll be prepared to pursue or advance your career in a variety of roles, including:
Environmental specialist
Environmental inspector
Field examiner
Environmental compliance manager
The U.S. Bureau of Labor Statistics projects that employment for environmental scientists and specialists, including those in health fields, will grow 5% by 2031.2
Courses may include:
Energy and Society
Environmental Issues
Global Climate Change
Waste: Sources, Reduction & Remediation
Career Outlook
From identifying petroleum extraction sites to predicting earthquakes, geoscientists perform valued – and often critical – functions. The demand for educated geoscience professionals will intensify over the next few decades due to our rapidly growing population and the need for energy, environmental protection, and land and resource management.
Among the roles in greatest demand are:
Geologist
Study the history of Earth, including materials, processes and formation.
Environmental Specialist
Help improve lives through the protection and improvement of the environment.
Permit Specialist
Prepare, review and issue permits in regard to pollution and contamination control.
Environmental Inspector
Perform routine inspections of job sites to ensure all projects are in compliance with environmental laws.
Depending on the specific responsibilities of a job, you might find yourself working in an office, laboratory, in the field or a combination of the 3. If your position involves extensive research, you could end up traveling often and working outside of typical work hours. But where your career leads you is ultimately up to you.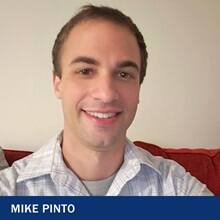 "By obtaining my degree in geoscience, it has opened the doors to careers in geology, local water district companies and environmental engineering companies," said Mike Pinto '21.
At SNHU, you have the ability to shape your skill set for your career by using your elective courses to your advantage. Maximize the potential of your program by choosing subjects that complement your core courses.
"Students wishing to focus their careers in more of an environmental arena can bring in courses in biology, environmental science, sustainability and environmental compliance," said Dr. Kelly Thrippleton-Hunter, technical program facilitator for science at SNHU. "Those wishing to be involved in policy and decision making might want to consider courses in data analytics, management and public administration."
Wyatt Martensen '21 took advantage of that opportunity.
"The work that I do requires a pretty thorough background in the systems that we use, and thankfully enough, Southern New Hampshire University has those types of software that I use in my day-to-day workflow," he said. "It really gave me a head start with the career path that I've chosen."
Job Growth and Salary
As the need for energy, environmental protection, and responsible land and resource management rises, the U.S. Bureau of Labor Statistics notes an expected increase in demand for geoscientists.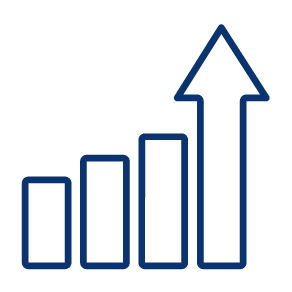 Job Growth
The BLS projects that employment for geoscientists will grow 5% by 2031, on par with the national average.2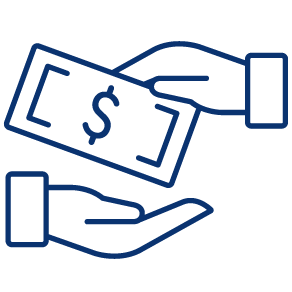 Salary
The median pay in 2021 for those in geoscientist roles was $83,680, according to the BLS.2
Start Your Journey Toward an Online Geoscience Degree
Why SNHU for Your Geoscience Degree
Flexible
With no set class meeting times, you can learn on your schedule and access online course materials 24/7.
Affordable
As part of our mission to make higher education more accessible, we're committed to keeping our tuition rates low. In fact, we offer some of the lowest online tuition rates in the nation.
Prior coursework could also help you save time and money. SNHU's transfer policy allows you to transfer up to 90 credits toward your bachelor's degree and 45 credits for an associate degree from your previous institutions—that means you could save up to 75% off the cost of tuition. You could also save time and money by getting college credit for previous work experience, or by taking advantage of military discounts and employer tuition assistance if available to you.
Respected
Founded in 1932, Southern New Hampshire University is a private, nonprofit institution with over 160,000 graduates across the country. SNHU is accredited by the New England Commission of Higher Education (NECHE), a regional accreditor, which advocates for institutional improvement and public assurance of quality.
Recently, SNHU has been nationally recognized for leading the way toward more innovative, affordable and achievable education:
U.S. News & World Report named SNHU the 2021 Most Innovative University in the North and one of the nation's "Best Regional Universities"
Awarded the 21st Century Distance Learning Award for Excellence in Online Technology by The United States Distance Learning Association (USDLA)
A $1 million grant from Google.org to explore soft skills assessments for high-need youth
Network
At Southern New Hampshire University, you'll have access to a powerful network of more than 300,000 students, alumni and staff that can help support you long after graduation. Our instructors offer relevant, real-world expertise to help you understand and navigate the field. Plus, with our growing, nationwide alumni network, you'll have the potential to tap into a number of internship and career opportunities.
93.6% of online students would recommend SNHU (according to a 2022 survey with 17,000+ respondents). Discover why SNHU may be right for you.
Expanding access to quality higher education means removing the barriers that may stand between you and your degree. That's why you can apply at any time and get a decision within days of submitting all required materials:
Completed free undergraduate application
Prior transcripts, which we can retrieve at no cost to you
Test scores are not required as part of your application
Acceptance decisions are made on a rolling basis throughout the year for our 6 (8-week) undergraduate terms.
If you're ready to apply, follow these simple steps to get the process going:
If you have questions or need help filling out your application, call 1.888.387.0861 or email enroll@snhu.edu.
A Field With Endless Possibilities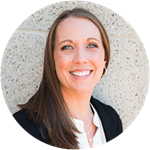 Dr. Kelly Thrippleton-Hunter, technical program facilitator for science
"The significance of the geoscience field lies in the possibilities of what geoscientists can do to help protect our planet and predict what the future might hold."
Courses & Curriculum
The BS in Geosciences gives you a solid foundation in the physical sciences with a focus on geography, geology, earth systems science, physics and chemistry. Through our instructor-led lab courses, you'll gain valuable hands-on experience.
SNHU's online geoscience program gives you the opportunity to tailor your degree by adding a concentration or taking elective courses. After considering your interests, you might take courses in public administration, fiscal management or even public health. Through this geoscience degree, you'll get to drive the direction of your studies.
With interdisciplinary coursework, your assignments focus on real-world problems and skills that can then be applied outside of courses. Students also work with hands-on lab kits and may participate in volunteer, internship and experiential learning opportunities that can further enhance their experiences, skills and marketability.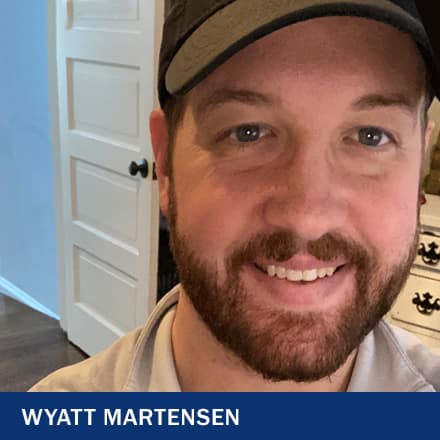 "The biggest thing that helped me through college is understanding the programs that I now use in my day-to-day job," said Wyatt Martensen '21, who works in mapping as a cartographer. "Southern New Hampshire University has the same software programs that I use at my job to make sure that the maps and the charts are up to date for mariners."
You'll take courses designed by subject-matter experts in the field, and you'll learn from instructors who've worked in the industry.
"Each instructor did bring knowledge to the class based on their personal experiences and their specialty in that particular area of geoscience," said Mike Pinto '21. "My instructors were always there for help right away if I had any additional questions or if I didn't have a clear understanding of course content. They also posted announcements a couple of times per week to further explain each assignment."
The convenience of the 24/7 online platform can help you succeed, as well.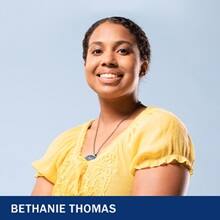 "I am able to balance my school work and actual work in the military," said student Bethanie Thomas. "SNHU's flexible class schedules are key."
Experiential Learning
In addition, online learners benefit greatly from SNHU's Arboretum partnership, which provides increased access to undergraduate research and learning opportunities through a living classroom on more than 24 acres of wetland ecosystems and native forestland on the SNHU campus.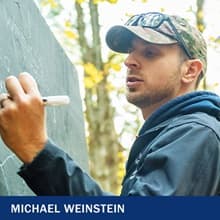 "The students have access to a growing network of environmental sensors throughout the Arboretum space," said project founder and manager Mike Weinstein. "This includes equipment that provides real-time data on weather, forest soil characteristics (such as water content and temperature), and wetland parameters including streamflow metrics."
"Using real-world data provides our students with authentic learning opportunities that can help them practice their critical thinking skills and apply the scientific method," adds Dr. Kelly Thrippleton-Hunter, technical program facilitator for science at SNHU. "They can utilize the arboretum data as a repository to collect specific data they may need to analyze and answer research questions that they pose and use those data to help explain real-world phenomena."
Curriculum Requirements & Resources
Degree-Specific Courses
The program emphasizes geoscience data for its uses in problem solving and establishing policies that support public health and safety, effective resource management and environmental protection. You'll study topics such as chemistry, physics, geohazards, geology, atmospheric science and research methods.
General Education
All bachelor's students are required to take general education classes. Through these foundation, exploration and integration courses, students learn to think critically, creatively and collaboratively, giving you the edge employers are looking for.
Technology Resources
We provide cloud-based virtual environments in some courses to give you access to the technology you need for your degree – and your career. Learn more about our virtual environments.
Earn Math Credits
Save time and tuition with our Pathways to Math Success assessments. Depending on your scores, you could earn up to 12 math credits – the equivalent of 4 courses – toward your degree for less than $50 per assessment. For additional information, or to register for a Pathways to Math Success assessment, contact your admission counselor or academic advisor today.
List of Courses
Courses May Include
BS in Geosciences Online
CHM 101
Fundamentals of Chemistry
An introductory chemistry course emphasizing the contribution of chemistry in our everyday lives. This course will enable students to look at various aspects of the world around them through the lens of chemistry. It will introduce basic concepts and applications of chemistry as well as chemical topics and their relationship to matters of societal concern.
CHM 101L
Fundamentals of Chemistry Lab
This course will use laboratory techniques to study the fundamental principles of chemistry. Topics such as the mole, chemical equilibria, chemical and physical properties, solutions, kinetics, etc., will all be covered along with other topics important to chemistry.
GEO 330
Geohazards
This course will explore disasters due to natural phenomena such as climate change, hurricanes, tornadoes, earthquakes, tsunami, volcanic eruptions, asteroid/comet impacts, and mass extinctions. Each type of event will be considered in terms of its origin, evolution, warning potential, range of significant environmental impacts and possible mitigation strategies, as well as key historical cases of these geohazards.
PHY 101
Principles of Physics
Principles of Physics is an algebra based course that explores the major topics in physics, such as motion and forces, gravity and projectiles, energy and work, thermodynamics, vibrations and waves, electricity and magnetism, solids and fluids, light and optics, and atomic and nuclear physics.
PHY 101L
Principles of Physics Lab
This course will use laboratory techniques to study the fundamental principles of physics. Topics such as motion and forces, gravity and projectiles, and energy and work will be covered along with other topics important to physics.
PHY 103
Earth System Science
Earth Science presents the basic dynamics of cycles and processes of the Earth, including an overview of the origin of the planet, its physical and chemical composition, and geological and chemical interactions. The course culminates in a discussion of the current health of the planet and examines related environmental issues and evidence.
PHY 205
Principles of Geology
This course will introduce students to the Earth's structure and composition, minerals and rocks, surface processes, elementary petrology, and the principle of plate tectonics. Additionally, historical geology, including paleontology, glaciation, earthquakes and seismology, rivers and drainage, and groundwater will be discussed.
PHY 205L
Principles of Geology Lab
This online laboratory course component will allow students to integrate and apply theory based knowledge related to the study of rocks, minerals, and geologic mapping.
SCI 207
Atmospheric Science
This course will focus on the fundamental principles of the physics, chemistry, and fluid dynamics underlying weather and climate. Additionally, the continual movement of weather and its associated elements, and the development of climate change will be addressed.
SCI 225
Spatial Awareness
This course will examine the study, use, and design of map formats and specialized products such as fence-diagrams and cross-sections, as well as symbology, coordinate systems, and how maps record the historical patterns of human behavior. The course will also review maps as a tool to analyze human activity and societal development, and include important aspects of map data collection, processing, the Global Positioning System (GPS), quantitative mapping, and GIS-based mapmaking techniques. Additionally, students will review how humans process the concept of space.
SCI 310
Geostatistics and Data Analysis
This course will review geostatistical methods for their use in the spatial analysis of geological and environmental data. Students will explore the application of geostatistics for the description of spatial patterns and identification of scales of variability, spatial interpolation, and stochastic modeling of environmental attributes, and the creation of risk maps and their use in geoscientific decision making.
SCI 320
Geosciences Methodologies
This course will explore the scientific methodology, empirical reasoning, and specific application of research methods in the geosciences. Students will explore key instrumentation and their application in laboratory settings, as well as survey techniques, sample collection, and elementary modeling.
SCI 350
Leadership and Ethics in the Geosciences
As professionals, students will be expected to use their knowledge and skills to enhance understanding of Earth for the well-being of society and the environment. As such, this course will focus on leadership and ethics as it relates to the practice of the geosciences. Topics will include project management techniques related to scheduling and budgeting projects, group dynamics, organizational behavior, and compliance.
SCI 425
Geoscientific Research Methods
This is the pre-capstone course for Geosciences majors. Through the emphasis in this course on the acquisition and integration of geoscientific research, students will learn to synthesize knowledge and skills from prior program coursework to develop a research project in a chosen area of specialization. This course focuses on helping students propose a topic for research, conduct preliminary research, and develop a capstone research proposal. This course prepares students for the formal capstone submission in the following course, Geosciences Capstone.
SCI 489
Geosciences Capstone
This capstone course is the culminating experience for the B.S. in Geosciences program. The aim of the capstone is to assess students' ability to synthesize and integrate the knowledge and skills they have developed throughout their coursework, rather than introducing new concepts. This course extends students' research proposals created in Geoscientific Research Methods into a formal capstone project and is structured to support student success in fulfilling program requirements.
Total Credits: 120
Minimum Hardware Requirements
| Component Type | PC (Windows OS) | Apple (Mac OS) |
| --- | --- | --- |
| Operating System | Currently supported operating system from Microsoft. | Currently supported operating system from Apple. |
| Memory (RAM) | 8GB or higher | 8GB or higher |
| Hard Drive | 100GB or higher | 100GB or higher |
| Antivirus Software | Required for campus students. Strongly recommended for online students. | Required for campus students. Strongly recommended for online students. |
| SNHU Purchase Programs | | |
| Internet/ Bandwidth | 5 Mbps Download, 1 Mbps Upload and less than 100 ms Latency | 5 Mbps Download, 1 Mbps Upload and less than 100 ms Latency |
Notes:
Laptop or desktop?  Whichever you choose depends on your personal preference and work style, though laptops tend to offer more flexibility.
Note:  Chromebooks (Chrome OS) and iPads (iOS) do not meet the minimum requirements for coursework at SNHU. These offer limited functionality and do not work with some course technologies. They are not acceptable as the only device you use for coursework. While these devices are convenient and may be used for some course functions, they cannot be your primary device. SNHU does, however, have an affordable laptop option that it recommends: Dell Latitude 3301 with Windows 10.
Office 365 Pro Plus is available free of charge to all SNHU students and faculty. The Office suite will remain free while you are a student at SNHU. Upon graduation you may convert to a paid subscription if you wish. Terms subject to change at Microsoft's discretion. Review system requirements for Microsoft 365 plans for business, education and government.
Antivirus software: Check with your ISP as they may offer antivirus software free of charge to subscribers.
University Accreditation
Southern New Hampshire University is a private, nonprofit institution accredited by the New England Commission of Higher Education (NECHE) as well as several other accrediting bodies.
Tuition & Fees
As a private, nonprofit university, we're committed to making college more accessible by making it more affordable. That's why we offer some of the lowest online tuition rates in the nation.
We also offer financial aid packages to those who qualify, plus a 30% tuition discount for U.S. service members, both full and part time, and the spouses of those on active duty.
| Online Undergraduate Programs | Per Course | Per Credit Hour | Annual Cost for 30 credits |
| --- | --- | --- | --- |
| Degree/Certificates | $960 | $320 | $9,600 |
| Degree/Certificates (U.S. service members, both full and part time, and the spouses of those on active duty)* | $675 | $225 | $6,750 |
Tuition Rates are subject to change and are reviewed annually. *Note: students receiving this rate are not eligible for additional discounts.
Additional Costs No Application Fee, $150 Graduation Fee, Course Materials ($ varies by course)
Frequently Asked Questions
Are geoscience and geology the same? What's the difference?
While geoscience and geology have some overlapping components, they are not entirely the same.
Geoscience is an interdisciplinary field that covers a broad spectrum of disciplines – like earth science, atmospheric science, geology, geography, physics and chemistry. It allows you to study the dynamic nature of the earth, understand its history to predict current and future changes, and find ways to manage our natural resources in a sustainable way.
On the other hand, geology is a subdiscipline of earth science, that specifically focuses on the history of the earth, the rocks and minerals that compose it and the processes that act upon it.
Can you get a geoscience degree online?
Yes. Students can earn their BS in Geosciences online because the program's coursework easily translates to a virtual classroom.
"I was excited to study online since going to school in person didn't fit my schedule," said Mike Pinto '21.
You'll take science classes like chemistry, physics and geology – and you can get the hands-on experience you need through lab kits mailed to your home.* And you'll finish up your bachelor's degree with geoscientific research methods and capstone courses, giving you the opportunity to develop a research project in a chosen area of specialization.
For Wyatt Martensen '21, the online platform was crucial. He began his studies at SNHU when he was deployed to Afghanistan.
"As time went on throughout my deployment, I managed to find time," he said. "I had a little extra time at the end of each day to study and to take the classes that I was enrolled in, and even when I was flying back and coming back into the states, all my professors helped me along the way. There were no complications."
*Due to shipping laws, lab courses requiring lab kits must be completed within the contiguous United States. New students living outside the lower 48 states may be eligible to transfer in lab credits from accredited institutions. If a currently enrolled student moves outside of the contiguous U.S., they may petition to take the labs at another institution for credit.
Is geoscience a good degree?
Geoscience is an excellent major choice if you're interested in working in a growing STEM field. If you have a passion for our planet, earning a geoscience degree is one way to study its past and protect its future.
"I absolutely recommend this program to anyone who is interested in studying weather, climate, causes and effects of climate change and the use of renewable energy," said Mike Pinto '21.
The U.S. Bureau of Labor Statistics projects that employment for geoscientists will grow 5% by 2031.2
"I chose the program because it's just something that I really enjoy," said student Bethanie Thomas. "There's a lot of opportunities that open up for geological science. ... You can do a lot with it. I'm a big Earth lover, so if I can do anything to help and be a part of the cause to save our planet or at least preserve what's here, I'm here for it."
What does a geoscientist do?
Geoscientists can help mitigate natural disasters like earthquakes, floods or landslides. They can provide scientific counsel and advice on ways to preserve the environment or sustainably manage natural resources. They can work with geospatial technology to prepare maps, analyze geographic data and study issues like climate change, disaster relief and resource management.
With such a diverse field of study, career opportunities abound for geoscientists. Geoscientists can work in all sectors, including nonprofit, government, industry, academia and research, and jobs can include a combination of field, laboratory and office work – or all of one and none of the others.
"It just depends on what you want to do and where you end up working," said Dr. Kelly Thrippleton-Hunter, technical program facilitator for science at SNHU.
Geoscientists can pursue careers in a multitude of areas and disciplines, including:
Advising policymakers

on decisions relating to protecting the earth

Communicating the importance of geoscience to the public through scientific writing, education and public outreach
Environmental assessment and remediation
Forecasting weather or global climate patterns
Observing and forecasting natural hazards
Modeling Earth's systems
Sustainably manage energy and natural resources
Thrippleton-Hunter also offered suggestions for careers that you could be positioned for with a geoscience degree:
Atmospheric scientist/meteorologist
Cartographer
Earth scientist
Environmental consultant
Environmental data analyst
Environmental scientist and specialist
Geoinformatician (GIS)
Geoscientist
GIS technician / analyst
Natural resources manager
Park ranger
Remote sensing specialist
Spatial statistician
Waste management specialist
Some of these roles may require additional education or training beyond a bachelor's degree.
What education do you need to be a geoscientist?
Earning a bachelor's degree is essential to becoming a geoscientist. Some in the field go on to earn their master's degree, as well.
Employers require a specific skill set learned through coursework and hands-on training at universities. Desirable qualities for geoscientist, according to BLS, include2:
Communication skills, for reports and research papers
Critical-thinking skills, to evaluate data
Outdoor skills, to conduct fieldwork
Physical stamina, for hiking and carrying equipment
Problem-solving skills, to handle complex challenges
"The degree that I have from Southern New Hampshire University, it would be very hard to have the position that I hold now without it," said Wyatt Martensen '21.
What jobs can I get with a geoscience degree?
The skills you build when you earn a geoscience degree are appealing in a wide range of industries. Because of that, geoscientists are employable all across the workforce.
The American Geosciences Institute lists dozens of professions – some expected, some unexpected – in which geoscientists are employed3:
Art, like graphic designers
Business, like defense contractors and environmental managers
Education, like outreach specialists and professors
Engineering, like geological and petroleum engineers
Law, like environment and land use lawyers
Medicine, like epidemiologists and toxicologists
Policy, like congressional staffers and science advisors
Science, like mineralogists and soil scientists
Writing, like science communicators and journalists
Some of these roles may require additional education or training beyond a bachelor's degree.
Related Articles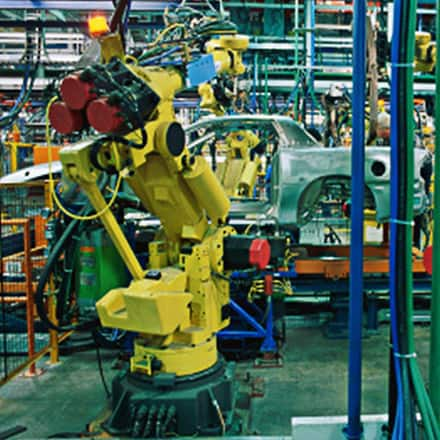 Many technical fields require more than an associate degree to advance to a management position. An online bachelor's in technical management can position you for advancement, allowing you to take courses at your own pace and without interrupting your career.
If you are passionate about math and science, then a career in mechanical engineering may be for you. The mechanical engineering field has many roles, so what you may do will depend on your desired position. These roles include automotive, biomedical and manufacturing engineering, to name a few.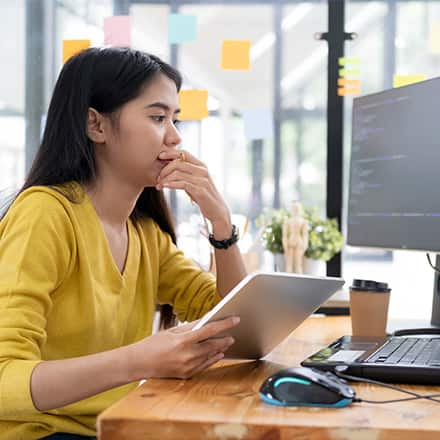 Software engineering is a versatile and rewarding career that encompasses technological skills coupled with engineering principles. This is a growing and vibrant path for anyone who likes solving problems, thinking creatively and developing software to create new business solutions.  
References
Sources & Citations (1, 2, 3)
1 According to more than 9,200 SNHU online students in survey responses from the fall of 2019.
2 Bureau of Labor Statistics, U.S. Department of Labor, Occupational Outlook Handbook, on the internet at:
https://www.bls.gov/ooh/life-physical-and-social-science/environmental-scientists-and-specialists.htm (viewed Oct. 24, 2022)
https://www.bls.gov/ooh/life-physical-and-social-science/geoscientists.htm (viewed Oct. 24, 2022)
Cited projections may not reflect local or short-term economic or job conditions and do not guarantee actual job growth.
3 American Geosciences Institute, Workforce Infographic, on the internet, at https://www.americangeosciences.org/workforce/workforce-infographic (viewed Oct. 22, 2021)