SNHU Recognized as a Top Employer in Higher Ed and New Hampshire
Manchester, N.H. (September 14, 2020) – Southern New Hampshire University (SNHU) has recently been recognized as a top employer in higher education and the Granite State. In late August, Forbes named SNHU the best employer in New Hampshire in the publication's second annual rankings. Today, the University was also named to the "Great Colleges to Work For" list for the 13th consecutive year.
"We are honored to once again be recognized as a top employer in higher education and New Hampshire," said Danielle Stanton, Executive Vice President and Chief Human Resource Officer, SNHU. "The recognition from Forbes and the Great Colleges to Work For Program is a testament to the hard work our employees do collectively every day to support our learners, and we are incredibly proud that even during these challenging times our employees have come together to put students first."
In the wake of the COVID-19 pandemic, SNHU has hired more than 200 new employees to support its online student growth as more Americans look to finish or advance their education. SNHU has also increased flexibility for workers during the pandemic, provided financial assistance to employees as they transitioned to working at home, and offered additional paid-time off (PTO) to full- and part-time employees this summer.
"Earning these distinctions in 2020 is especially gratifying at this time," said Paul LeBlanc, University President and CEO, SNHU. "We all know that 2020 has been a year like no other, and so many of my colleagues throughout the organization have faced formidable challenges along the way, including loss of loved ones. Through it all, our staff and faculty continued to be there for our students and for one another. The recognition we are receiving is a testimony to their hard work, kindness, and commitment to our learners and each other."
SNHU, the only recipient from New Hampshire, is among 79 institutions that received the 'Great Colleges to Work For' distinction this year. The University is also the only institution in the country that has earned this distinction every year since the list's inception.
As one of the largest employers in the Granite State, SNHU also earned Honor Roll status for the tenth consecutive year for scoring well across multiple categories in the Great Colleges to Work For survey, including Collaborative Governance; Compensation and Benefits; Confidence in Senior Leadership; Diversity; Facilities, Workspace and Security; Professional/Career Development Programs; Respect and Appreciation; Supervisor/Department Chair Relationship; and Work/Life Balance.
All full-time faculty and staff were invited to participate in the survey, and more than two-thirds offered feedback. Based on the top three responses, SNHU employees feel supported by their colleagues and embraced for who they are as individuals, believe the University actively contributes to the community in a positive way, and understand how their job contributes to the University's mission.
"At the outset, and in the midst of, a world-wide pandemic, 221 colleges and universities across the country intentionally chose to participate in the 2020 Great Colleges to Work For® program," Rich Boyer, Senior Consultant at ModernThink. "Truly great workplaces, and those on the journey to become one, stand by their commitment to faculty and staff engagement in good times, and in bad."
To learn more about the survey results and rankings, please visit the Great Colleges to Work For Program and Forbes' Best Employers by State.
About Southern New Hampshire University
Southern New Hampshire University (SNHU) is a private, nonprofit institution with an 87-year history of educating traditional-aged students and working adults. Now serving more than 130,000 learners worldwide, SNHU offers approximately 200 accredited undergraduate, graduate and certificate programs, available online and on its 300-acre campus in Manchester, NH. Recognized as the "Most Innovative" regional university by U.S. News & World Report and one of the fastest-growing universities in the country, SNHU is committed to expanding access to high quality, affordable pathways that meet the needs of each learner. Learn more at www.snhu.edu.
About ModernThink LLC
As a research and consulting leader in workplace issues, ModernThink has supported a wide variety of "Best Place to Work" initiatives. Through these programs, the firm has gained substantial survey and industry expertise, including specific insight into higher education. ModernThink knows what it takes to build a great place to work and shares that know-how with its clients. The ModernThink team of organizational development experts is dedicated to helping colleges follow through and capitalize on feedback from employees and benchmark data from peers to drive meaningful change at their institutions. Learn more at http://www.modernthink.com.
Contact:
Melanie Plourde
Southern New Hampshire University
603.665.7124
m.plourde@snhu.edu
Explore more content like this article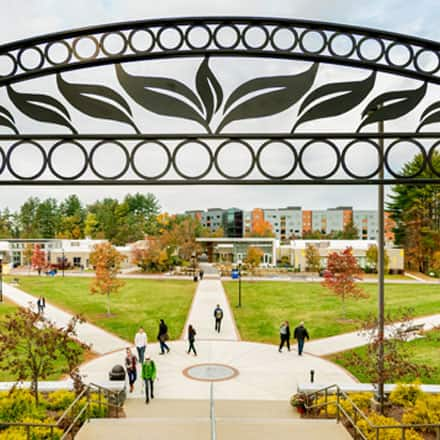 The School of Arts, Sciences, and Education at Southern New Hampshire University (SNHU) is hosting an accreditation visit by the Council on Education for Public Health (CEPH) from Monday, May 22, 2023 to Tuesday, May 23, 2023.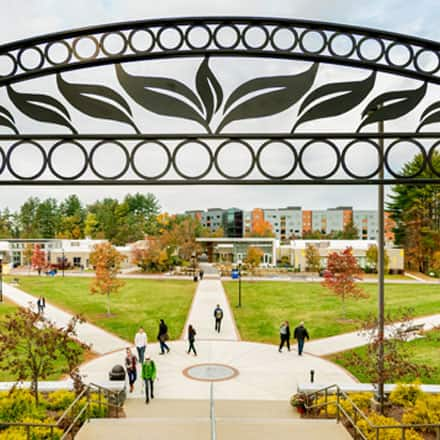 It is with great pleasure that Southern New Hampshire University (SNHU) recognizes the following students' academic achievement in being named to the President and Dean's List for the fall 2022 semester.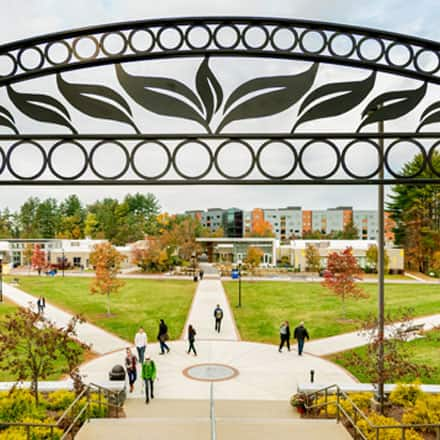 The School of Arts, Sciences, and Education at Southern New Hampshire University (SNHU) is hosting an accreditation visit by the Council for the Accreditation of Educator Preparation (CAEP) from Monday, March 27th, 2023 to Wednesday, March 29th, 2023.
About Southern New Hampshire University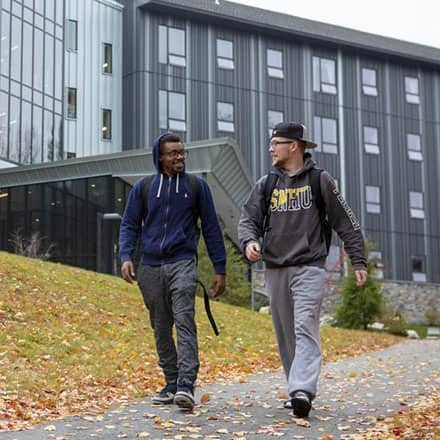 SNHU is a nonprofit, accredited university with a mission to make high-quality education more accessible and affordable for everyone.
Founded in 1932, and online since 1995, we've helped countless students reach their goals with flexible, career-focused programs. Our 300-acre campus in Manchester, NH is home to over 3,000 students, and we serve over 135,000 students online. Visit our about SNHU page to learn more about our mission, accreditations, leadership team, national recognitions and awards.