How to Become a Substance Abuse Counselor
Understanding the Numbers
When reviewing job growth and salary information, it's important to remember that actual numbers can vary due to many different factors — like years of experience in the role, industry of employment, geographic location, worker skill and economic conditions. Cited projections do not guarantee actual salary or job growth.
There is more than one path to becoming a substance abuse counselor. In fact, there are several ways to combine various levels of education and certifications to begin working in the field. One of those ways – earning a bachelor's degree in substance abuse counseling – has several advantages that can positively impact your career and ability to help clients.
Seth Matthews, associate dean of human services at Southern New Hampshire University, said one of the advantages of earning a bachelor's in human services with a concentration in substance abuse counseling is that it gives you the ability to work in a wide range of settings and a set of highly transferable skills.
"You could get a certification without a degree, and you could start a career that way, but without that academic foundation of the bachelor's degree, you're going to hit a wall," Matthews said. "Preparing yourself with the foundation of a bachelor's degree allows you the flexibility and variability along your career path."
What is the Role of an Addiction Counselor?
Substance abuse counselors – also called addiction counselors – work with clients who struggle with an addiction to drugs or alcohol. That work can include a wide range of skills and techniques in a variety of settings, according to the Bureau of Labor Statistics (BLS), including:
Evaluating a client's addictive or problematic behaviors to assess their need for treatment,
Developing a treatment plan in consultation with the client and sometimes their family,
Helping a client learn new skills and practices,
Educating a client and their family about addiction and developing strategies to encourage recovery and
Directing outreach programs that increase a community's ability to recognize the signs of addiction and ways to find help.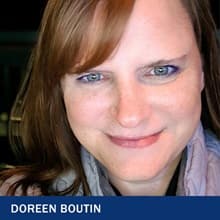 Some counselors incorporate techniques from 12-step programs such as Alcoholics Anonymous and help clients learn how to cope with life's stresses without relying on substances. They also help clients improve their relationships with family and loved ones and, sometimes, their professional careers, according to BLS.
After working in the mental health field for 5 years, Doreen Boutin was inspired to begin focusing on drug and alcohol abuse treatment after losing a close friend to addiction. She earned her bachelor's degree in psychology as well as a master's degree in community mental health and a certificate in substance abuse treatment. She now works as a master's level Licensed Alcohol and Drug Abuse Counselor who works at the Farnum Center, a treatment center in Manchester, New Hampshire.
As a member of the center's stabilization team, Boutin's tasks at work are varied. After a debriefing meeting from employees on the shift preceding hers, Boutin gets to work meeting with clients. There are medications to distribute, client assessments to complete, plus one-on-one and group counseling sessions, staff meetings and reaching out to 28-day programs and other treatment providers in the region on behalf of clients.
"It's a very fun-filled, packed day," Boutin said. "It's very busy and crazy."
She said the courses she took as part of her degree programs were beneficial in preparing her for her career in substance abuse treatment.
"I think the courses really helped me in learning the dynamics of the people I work with - diversity and culture," Boutin said.
In the past, drug and alcohol abuse was treated in a mental health setting, Matthews said. While mental health counselors often still can help, more specialized and certified professionals have emerged to address better the unique needs of a client struggling with drugs or alcohol.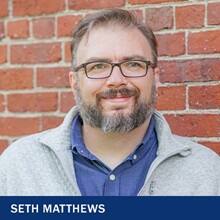 "There are specific success strategies and specific goals related to treating substance abuse that lie outside the primary skillset of other counseling professions, leaving a glaring hole socially for more support," Matthews said.
Essentially, substance abuse counselors can work in many areas within the field, from crisis centers and methadone clinics to halfway houses and detox clinics – well beyond the help an addict may get from an hour a week in a mental health counselor's office. The field also offers a lower bar for entry than mental health counseling, which requires a master's degree and hundreds of hours of supervised fieldwork.
"We frankly can't meet the current social need through just the mental health profession," Matthews said. "You can do more with less education and more certification to help the client at that level."
Substance abuse counseling has also long employed a peer-support model in which people who have overcome their own addictions use their insights to help clients currently struggling with substance abuse. There are also many positions at substance abuse clinics and programs where you can help clients and gain experience in the field while working toward a degree and/or a specific license.
"There's a desperate need for peer support, parenting support, mentorships," he said. "There's all these jobs out there related to substance abuse treatment that don't require the need for a certification to get your foot in the door."
What Does it Take to Become an Addiction Counselor?
Many positions in the field require at least a bachelor's degree, but requirements vary by state. Sometimes a master's degree is required, and other times a combination of a high school diploma and certification is enough, according to BLS.
Substance abuse counselors who open private practices always need to have a master's degree, earn a license and have 2,000-4,000 hours of supervised experience. Licensing requirements outside a private practice vary more widely by state. Two of the most common industry-standard credentials include the Licensed Alcohol and Drug Counselor (LADAC), which is usually a state-administered license, and the Certified Alcohol and Drug Abuse Counselor (CADAC), which is a nationally recognized certification, Matthews said.
More state-specific information is available through the Addiction Technology Transfer Center Network.
Beyond your degrees and certifications, personal qualities and integrity are just as valuable to a substance abuse counselor. According to BLS, some of the vital attributes of an addiction counselor include:
Compassion
Interpersonal Skills
Listening Skills
Patience
Speaking Skills
Matthews said, "receptive and expressive communication skills," both written and verbal are critical. A counselor must be able to listen to and understand what a client is going through and find ways to connect with them. They must also be able to communicate the work they are doing to funding sources, so they continue to work with clients.
"If you can't communicate to your client and you can't communicate to your payer source, you're going to have a hard time," he said.
A strong ethical and moral compass is also vital. As a substance abuse counselor, you must be able to adapt to the field's ethical standards, including all legal, moral and safety policies established by the institution you work for, the regulations set by your state and benchmarks required by your licensing agency.
Matthews said another important factor is to develop the emotional and mental resiliency to deal with the problematic situations your clients may sometimes find themselves in.
"You can lose more than you win sometimes," he said. "You have to be able to shake that off and walk into your next session and be available to your client."
Boutin agreed, and said being able to take care of your own mental health is a vital skill as a substance abuse counselor.
"The most important thing is self-care and work-life balance," she said.
Joe Cote is a staff writer at Southern New Hampshire University. Follow him on Twitter @JoeCo2323.
Explore more content like this article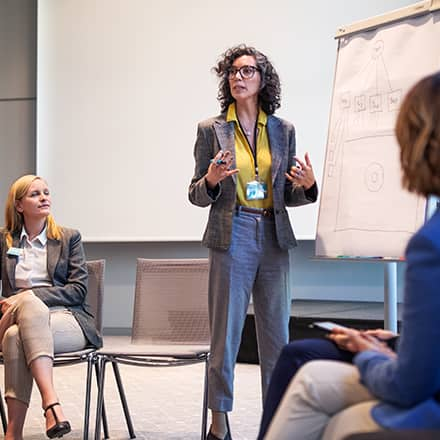 Industrial-organizational psychology application of psychological concepts and practices to a company or organization and its workforce. That means industrial-organizational psychologists help companies by improving hiring and promotion strategies, training and development and much more.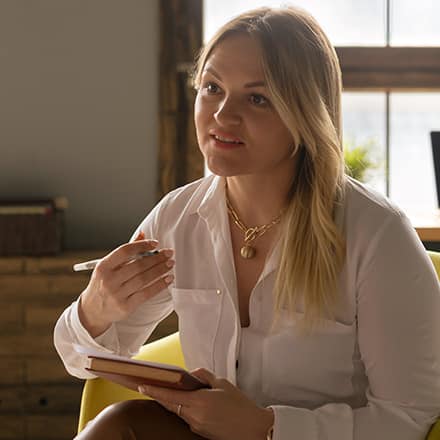 Choosing a psychology major can prepare you for diverse career paths. It goes beyond human services and may open doors in business, education and government. This major is valuable for roles that require understanding human behavior and social interactions.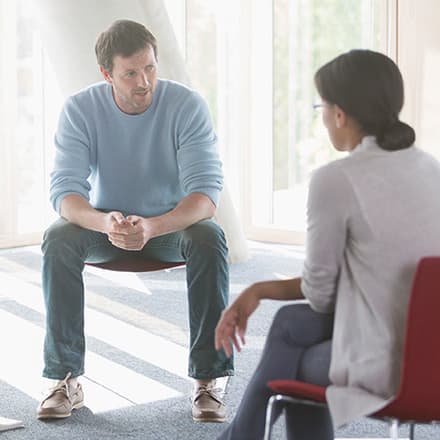 With a degree in psychology, you will use core skills such as research, decision-making and communication to work in a vast array of fields, including business, counseling, human resources and many more. Use your degree level and interests to help narrow down which of these careers is right for you.
About Southern New Hampshire University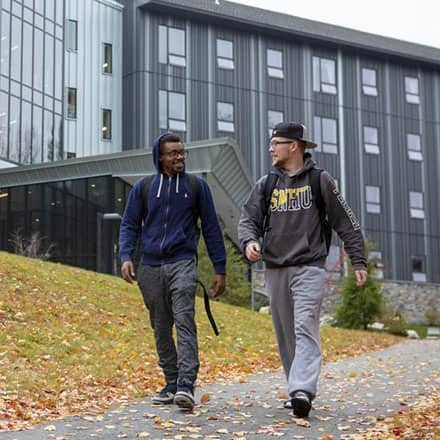 SNHU is a nonprofit, accredited university with a mission to make high-quality education more accessible and affordable for everyone.
Founded in 1932, and online since 1995, we've helped countless students reach their goals with flexible, career-focused programs. Our 300-acre campus in Manchester, NH is home to over 3,000 students, and we serve over 135,000 students online. Visit our about SNHU page to learn more about our mission, accreditations, leadership team, national recognitions and awards.