Help with a Substance Abuse Degree
$330/credit (120 credits)
Transfer up to 90 credits
Receive credit for prior learning
Experiential-learning opportunities
Make a difference in your community
Start on the path toward licensure
Online Substance Abuse Degree Concentration Overview
Are you seeking a meaningful career path centered on making a positive impact in your community? Do you want to help motivate people to change their lives for the better? Let compassion evolve into action by earning your Bachelor's in Human Services with a concentration in Substance Abuse online at SNHU.
If you're passionate about helping those with substance use disorder on the road to recovery, this online substance abuse counseling program serves as an important educational first step toward becoming a drug and alcohol counselor. Throughout the program, you'll receive specialized training and tools you need to support sufferers of alcoholism, drug addiction and other substance use disorders as they endeavor to restore their lives and relationships.
Note: This program does not directly lead to licensure since the licensure process and educational requirements for drug and alcohol counselors vary by state. To learn more about licensure, see the Career Outlook section on this page.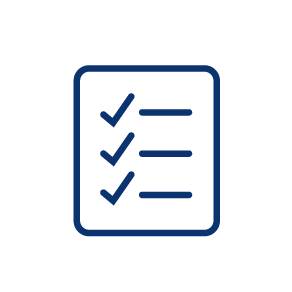 What You'll Learn
Culturally responsive strategies
Comprehensive care that applies knowledge of law and ethics
Confidential communications in case management
Critical thinking and decision-making skills
The 12 Core Functions of addiction counseling
Prevention, intervention and rehabilitation process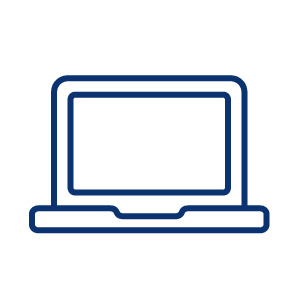 How You'll Learn
At SNHU, you'll get support from day 1 to graduation and beyond. And with no set class times, 24/7 access to the online classroom, and helpful learning resources along the way, you'll have everything you need to reach your goals.
Career Outlook
With addiction taking a toll on individuals, families and communities across the country, substance abuse has become a topic at the forefront of American politics. As the conversation has shifted away from the punishment of drug offenses and toward prioritizing effective prevention and intervention methods, the need for highly educated community workers with a background in substance abuse has increased.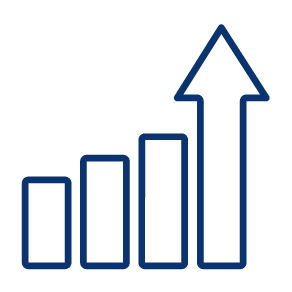 Job Growth
According to the U.S. Bureau of Labor Statistics, the need for substance abuse, behavioral disorder and mental health counselors is expected to grow 22% through 2031 – much faster than average for all occupations.1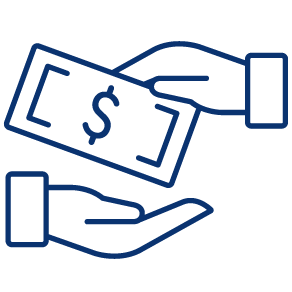 Salary
In 2021, substance abuse, behavioral disorder and mental health counselors earned a median annual salary of $48,520.1
Understanding the numbers
When reviewing job growth and salary information, it's important to remember that actual numbers can vary due to many different factors—like years of experience in the role, industry of employment, geographic location, worker skill and economic conditions. Cited projections do not guarantee actual salary or job growth.
"Recent increases in federal and state resources designed to combat the opioid epidemic, such as the 2018 SUPPORT Act, will likely increase these opportunities even further," said Seth Matthews, associate dean of social sciences at SNHU.
By earning your online substance abuse counseling degree, you'll put yourself in a great position to provide entry-level services. Working with individuals, groups or families, you might find employment in places like residential addiction treatment facilities, outpatient addiction programs, state drug courts, prisons, mental health centers, community health centers and private practices.
Most jobs in this area are full-time positions, and since your work may be with clients in crisis, some require that you work hours outside of a regular 9-to-5 schedule. Potential job titles include:
Community Outreach Specialist
Establish rapport with community members to provide information on addiction. You'll help connect people to local services, provide referrals, distribute materials and give presentations related to alcohol and drug prevention and intervention strategies.
Residential Counselor
Support people in recovery in a residential living setting. Working with clients, their families, friends, employers and other support staff, you'll help to foster independence by assisting people with activities essential to daily living, such as household chores and cooking.
Support Advocate
Help clients in outpatient addiction programs rebuild their lives in order to become self-sufficient. Through home visits or phone calls, you'll work with clients to set personal and career goals, coordinate services and complete paperwork.
Support Group Facilitator
Lead group discussions for people and families affected by substance use disorder. Using recovery-oriented, trauma-informed, culturally competent, strengths-based approaches, you'll give people a safe space to share their stories.
Licensed Alcohol and Drug Counselor (LADC)
Evaluate the health of clients and assess if they're ready for treatment. Subsequently, you'll recommend personalized treatment goals and help them develop vital recovery skills. Note: This and similar job titles require credentials and provided by this bachelor's degree alone.
Caseworker
Oversee the wellbeing of at-risk, disadvantaged individuals or families. You'll likely make home visits, assess case reports, monitor child visits, and provide support and guidance to your clients.
If you want to earn your online substance abuse counseling degree to provide direct services that involve screening, assessment, diagnosis, treatment planning and treatment of substance use disorder, you will likely need to seek state licensure.
While coursework in the substance abuse concentration often covers a state's educational requirement for licensure, you'll likely need to complete supervised practical training, too. If you're interested in becoming a licensed alcohol and drug counselor, you should contact your state board or agency for additional information regarding the licensure process and educational requirements.
Be aware that licensure requirements vary from state to state. If you move to another state, you'll need to determine the licensure requirements in the state to which you relocate. Southern New Hampshire University does not guarantee that the completion of this program will result in state licensure or certification. To see how our program fits in with your state's path to licensure, SNHU has provided a downloadable document with links to the individual state licensure boards.
While many students pursuing this degree also choose to seek licensure, it's important to remember that a license is not required for many roles in human services.
"Substance abuse treatment and supports have become foundational within the human services field," said Matthews. "Agencies and other employers that may not directly treat substance use value the experience and education of those versed in substance abuse treatment, as many of their clients may be dealing with co-occurring substance abuse disorders."
Because addiction can affect every part of a person's life, people living with substance use disorder often face additional hardships. These could include legal matters, domestic violence, housing insecurity, employment issues, underlying trauma and co-occurring mental illness.
Since the knowledge you'll learn in this substance abuse counselor degree program is valuable to all kinds of employers, it's easy to see how your career could lead you to employment in an organization that doesn't necessarily focus on substance abuse. You could find work in places like community centers, homeless shelters, family resource centers, juvenile detention centers, prisons, schools and more.
Start Your Journey Toward an Online Substance Abuse Degree Concentration
Why SNHU for Your Substance Abuse Degree Concentration
Flexible
With no set class meeting times, you can learn on your schedule and access online course materials 24/7.
Affordable
As part of our mission to make higher education more accessible, we're committed to keeping our tuition rates low. In fact, we offer some of the lowest online tuition rates in the nation.
Prior coursework could also help you save time and money. SNHU's transfer policy allows you to transfer up to 90 credits toward your bachelor's degree and 45 credits for an associate degree from your previous institutions—that means you could save up to 75% off the cost of tuition. You could also save time and money by getting college credit for previous work experience, or by taking advantage of military discounts and employer tuition assistance if available to you.
Respected
Founded in 1932, Southern New Hampshire University is a private, nonprofit institution with over 160,000 graduates across the country. SNHU is accredited by the New England Commission of Higher Education (NECHE), a regional accreditor, which advocates for institutional improvement and public assurance of quality.
Recently, SNHU has been nationally recognized for leading the way toward more innovative, affordable and achievable education:
U.S. News & World Report named SNHU the 2021 Most Innovative University in the North and one of the nation's "Best Regional Universities"
Awarded the 21st Century Distance Learning Award for Excellence in Online Technology by The United States Distance Learning Association (USDLA)
A $1 million grant from Google.org to explore soft skills assessments for high-need youth
Network
At Southern New Hampshire University, you'll have access to a powerful network of more than 300,000 students, alumni and staff that can help support you long after graduation. Our instructors offer relevant, real-world expertise to help you understand and navigate the field. Plus, with our growing, nationwide alumni network, you'll have the potential to tap into a number of internship and career opportunities.
93.6% of online students would recommend SNHU (according to a 2022 survey with 17,000+ respondents). Discover why SNHU may be right for you.
Expanding access to quality higher education means removing the barriers that may stand between you and your degree. That's why you can apply at any time and get a decision within days of submitting all required materials:
Completed free undergraduate application
Prior transcripts, which we can retrieve at no cost to you
Test scores are not required as part of your application
Acceptance decisions are made on a rolling basis throughout the year for our 6 (8-week) undergraduate terms.
If you're ready to apply, follow these simple steps to get the process going:
If you have questions or need help filling out your application, call 1.888.387.0861 or email enroll@snhu.edu.
Courses to Prepare You for Your Career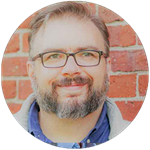 Seth Matthews, Associate Dean of Social Sciences
"From the early stages of helping someone understand they have a problem, through diagnosis, treatment and recovery supports, substance abuse concentration graduates are equipped and prepared to support life-changing transformations in their client's lives."
Courses & Curriculum
Coursework for the substance abuse concentration explores the process of diagnosing, treating and reintroducing an individual recovering from substance use disorder to a healthy, sustainable life. You'll learn about screening techniques, prevention strategies, pharmacological factors and more.
The substance abuse degree concentration has been designed with the International Certification & Reciprocity Consortium (IC&RC) in mind to teach you the 12 Core Functions of a drug and alcohol counselor, including:
Developing assessment and diagnosis skills using interviews, case histories and other data
Facilitating group discussions and conducting interventions
Creating recovery plans and treatment strategies
Weighing legal and ethical issues associated with addiction
Understanding caseload, evaluation and documentation management
Courses in the substance abuse concentration are taught by practicing professionals who bring years of experience to their teaching. You'll develop the research and communication skills needed to identify and assess community resources for your clients, conduct assessments and interview and assist clients who need services.
At the end of the substance abuse counselor degree program, you'll have knowledge and skills that will help position you for success in the field of human services. You'll demonstrate your newly gained skill set in a capstone course experience that allows you to apply what you've learned to the real world.
Note: While the Bachelor of Arts in Human Services with a concentration in Substance Abuse offered by Southern New Hampshire University does not directly lead to licensure, it does provide a significant portion of the substance abuse coursework most often required for licensure. Students seeking licensure or certification may be required to complete additional coursework and will be required to complete fieldwork as prescribed by each state. Most states also require a passing score on a licensing exam. If you'd like to learn more about becoming licensed in your state, you can download this document for links to individual state licensure boards.
Curriculum Requirements & Resources
General Education
All undergraduate students are required to take general education courses, which are part of SNHU's newly redesigned program, The Commons. The goal of The Commons' curriculum is to empower you with some of the most in-demand skills, so you can succeed not only in your academic career, but in your personal and professional life too.
Technology Resources
We provide cloud-based virtual environments in some courses to give you access to the technology you need for your degree – and your career. Learn more about our virtual environments.
Earn Math Credits
Save time and tuition with our Pathways to Math Success assessments. Depending on your scores, you could earn up to 12 math credits – the equivalent of 4 courses – toward your degree for less than $50 per assessment. For additional information, or to register for a Pathways to Math Success assessment, contact your admission counselor or academic advisor today.
List of Courses
Courses May Include
Substance Abuse
HSE 101
Introduction to Human Services
This course provides an overview of the historical development of human services and an introduction to the many settings, roles, and functions of the human services professional. Students will gain an understanding of the knowledge and skills needed to help support others toward living a more fulfilling life with particular attention given to behavioral and social theories, common social problems, service delivery systems, ethical behavior, and personal values.
HSE 220
Communication Skills for Human Service Professionals
This course provides students with the knowledge and skills to effectively, efficiently, and compassionately communicate both orally and in writing. Emphasis will be given to the tools of communication as well as how to clearly articulate the issues, deal with conflict, and establish rapport. Human services professionals function in many settings requiring the ability to communicate the needs and issues of their clients, programs, and organizations to a broad variety of people.
HSE 320
Human Services Organizational Systems
This course prepares students to function effectively within organizations, as most human services work involves interactions with multiple private and public organizations. Students develop an understanding of organizational structure and functions through an overview of common organizational structures and management systems and the principles of organizational behavior that influence the work environment. An introduction to the strategic planning and budgeting cycle is provided including the process of grant funding. Basic concepts of personnel management and common techniques and procedures for outcome measurement and program evaluation will also be presented.
HSE 330
Public Policy and Advocacy
Students in this course will become acquainted with human services policies and the legislative and private sector processes of policy development. Students will further discover the role of advocacy in influencing social welfare programs for a variety of populations. Students learn the skills needed to act effectively in developing policies and for planning an advocacy campaign.
HSE 340
Law and Ethics in Human Services
Students in this course will learn about the laws and regulations that govern human services practice. Specific topics will include confidentiality, parity, involuntary commitment, mandated reporting, duty to warn, minor and parental rights, guardianship, and advanced directives. The course will also discuss the ethical principles that guide human services practice as well as the conflicts that arise between the ethical principles and the law.
HSE 350
Substance Use: From Screening to Consultation
Explore the IC & RC 12 Core Functions of a substance use counselor. Learn evidence-informed approaches to practice that align with national standards.
HSE 351
Substance Use: From Prevention to Treatment
Explore the continuum of care model and best practices in substance use disorders including early intervention, prevention, treatment and recovery services. Develop a novice knowledge base of community resources to support each component of the continuum.
HSE 352
Substance Use: Counseling Theory and Practice
Examine a variety of theoretical approaches with a focus on evidence-based counseling techniques widely used in Substance Use Disorder treatment. Practice ethical and culturally sensitive documentation skills to record individual and group therapy progress notes.
HSE 353
Pharmacological Factors in Substance Use Treatment
Explore the physiology and pharmacology of substance use and the impact psychopharmacological chemicals have on the human body. Identify drug classifications, side-effects, and rationales for medication selection. Discuss current trends and issues in drugs of choice and medication-assisted therapy.
HSE 410
Case Management
Students will learn fundamental theories, concepts, and practices related to the delivery of human services. Topics covered in this course will include client engagement, interviewing, models of service delivery, ethics and professional responsibility, group dynamics and facilitation, boundaries, and formal/informal client-centered support systems. Students will apply course work to real life situations by assessing the needs of clients and designing goal-based care plans. Additionally, students will plan and design interventions, utilize community resources, and assess client outcomes.
HSE 480
Human Services Capstone
This capstone course is the culminating experience for the B.A. in Human Services program. The aim of the capstone is to assess students' ability to synthesize and integrate the knowledge and skills they have developed throughout their coursework, rather than introducing new concepts. This course is structured to support student success in fulfilling program requirements.
PSY 200
Foundations of Addictions
This course introduces students to various types of addictive behaviors as well as their causes and consequences in relation to the individual, family, community, and society. It includes an overview of theories on addiction and approaches to identification, prevention, and treatment.
PSY 211
Lifespan Development
In this course, students will explore the biological, sociological, and psychological influences that shape development between conception and death. Students will analyze traditional and emerging theories of development that increase their knowledge of human development as it relates to the field of psychology.
PSY 215
Abnormal Psychology
In this course, students explore the major diagnoses from a biopsychosocial perspective. Students critically reflect on the basis of diagnoses, to appraise the benefits and costs of various assessment methods and understand the contributions of diverse treatment approaches. Ultimately, this course helps students understand the importance of reducing the stigma of disorders and diagnoses in a variety of contexts.
SCS 224
Social Science Research Methods
This course offers a broad introduction to research methods in the social sciences, including surveys, case studies, experiments, and quasi-experiments. Students learn to spot design flaws in research intended to generate scientifically sound conclusions about social phenomena, and to evaluate critically the interpretations of social science research results by third-party observers, such as reporters. Students also learn how to draft a research proposal that would satisfy the requirements of peer review within the community of professional social scientists.
SOC 213
Sociology of Social Problems
Students in this course analyze contemporary social problems in America and other societies. Issues include economic limitations, class and poverty, race and ethnic relations, sexism, ageism, and environmental and population concerns.
Total Credits: 120
Minimum Hardware Requirements
| Component Type | PC (Windows OS) | Apple (Mac OS) |
| --- | --- | --- |
| Operating System | Currently supported operating system from Microsoft. | Currently supported operating system from Apple. |
| Memory (RAM) | 8GB or higher | 8GB or higher |
| Hard Drive | 100GB or higher | 100GB or higher |
| Antivirus Software | Required for campus students. Strongly recommended for online students. | Required for campus students. Strongly recommended for online students. |
| SNHU Purchase Programs | | |
| Internet/ Bandwidth | 5 Mbps Download, 1 Mbps Upload and less than 100 ms Latency | 5 Mbps Download, 1 Mbps Upload and less than 100 ms Latency |
Notes:
Laptop or desktop?  Whichever you choose depends on your personal preference and work style, though laptops tend to offer more flexibility.
Note:  Chromebooks (Chrome OS) and iPads (iOS) do not meet the minimum requirements for coursework at SNHU. These offer limited functionality and do not work with some course technologies. They are not acceptable as the only device you use for coursework. While these devices are convenient and may be used for some course functions, they cannot be your primary device. SNHU does, however, have an affordable laptop option that it recommends: Dell Latitude 3301 with Windows 10.
Office 365 Pro Plus is available free of charge to all SNHU students and faculty. The Office suite will remain free while you are a student at SNHU. Upon graduation you may convert to a paid subscription if you wish. Terms subject to change at Microsoft's discretion. Review system requirements for Microsoft 365 plans for business, education and government.
Antivirus software: Check with your ISP as they may offer antivirus software free of charge to subscribers.
University Accreditation
Southern New Hampshire University is a private, nonprofit institution accredited by the New England Commission of Higher Education (NECHE) as well as several other accrediting bodies.
Tuition & Fees
As a private, nonprofit university, we're committed to making college more accessible by making it more affordable. That's why we offer some of the lowest online tuition rates in the nation.
We also offer financial aid packages to those who qualify, plus a 30% tuition discount for U.S. service members, both full and part time, and the spouses of those on active duty.
| Online Undergraduate Programs | Per Course | Per Credit Hour | Annual Cost for 30 credits |
| --- | --- | --- | --- |
| Degree/Certificates | $990 | $330 | $9,900 |
| Degree/Certificates (U.S. service members, both full and part time, and the spouses of those on active duty)* | $693 | $231 | $6,930 |
Tuition Rates are subject to change and are reviewed annually. *Note: students receiving this rate are not eligible for additional discounts.
Additional Costs No Application Fee, Course Materials ($ varies by course)
Frequently Asked Questions
How do you get a degree in addiction counseling?
Addiction counselors work with clients struggling to overcome substance abuse. Those drawn to this profession are passionate about helping substance abusers recover from their addictions and live better lives.
Your path to becoming a substance abuse counselor can take many directions, but a specialized bachelor's degree – such as this BA in Human Services with a concentration in Substance Abuse or an online psychology degree with a concentration in addiction – gives you the best chance for career success. It also provides a highly transferable skill set that can vastly improve your ability to help clients.
For instance, our program teaches you how to navigate a complex system of regulations, a skill you'll draw on repeatedly. You'll also learn how to use evidence-based practice to evaluate clients. And you'll be prepared to work in a wide range of settings, including mental health centers, prisons and juvenile detention centers, according to the U.S. Bureau of Labor Statistics (BLS).1
Our 120-credit program consists of coursework in psychology, sociology, human services and public health. Core courses highlight the importance of law and ethics, confidentiality and case management. You'll finish up with a capstone that lets you apply what you've learned to the real world. The program can be completed entirely online, typically within 4 years, or less depending on how many transfer credits you may have. (Note: This program does not guarantee licensure; requirements vary by state.)
How long does it take to become a drug counselor?
Breaking into the field of substance abuse counseling takes less time than mental health counseling, which generally requires a master's degree. However, most employers look for relevant work experience or a higher level of education than high school, according to the U.S. Bureau of Labor Statistics (BLS).1
"You could get a certification without a degree, and you could start a career that way," said Seth Matthews, associate dean of human services at Southern New Hampshire University. "But without that academic foundation of the bachelor's degree, you're going to hit a wall."
Substance abuse counselor degree programs train students to observe and interview patients, carry out treatment plans, and handle crisis situations. Many programs include opportunities to participate in fieldwork to provide hands-on experiences. Such practical experience can go a long way toward fulfilling your career aspirations to become an addiction counselor.
How much schooling do you need to be a counselor?
While many substance abuse counseling positions call for at least a bachelor's degree, requirements vary by state. Some jobs require a master's degree while others look for only a combination of a high school diploma and certification, according to the U.S. Bureau of Labor Statistics (BLS).1
However, your level of education can often limit the responsibilities you are given. The BLS notes that human service assistants with high school diplomas, for instance, tend to do more menial work, like helping clients complete paperwork.
Generally speaking, you need at least a bachelor's in human services, counseling, rehabilitation, social work or a related field to advance to case management work.
If you want to screen, assess, diagnose and treat people living with substance use disorder, you'll need to seek licensure. Licensing processes vary by state, but most include educational requirements and supervised clinical experience. Additionally, you'll likely need to pass a state-issued exam and pursue continuing education each year.
Those interested in progressing into a program that leads to licensure should explore SNHU's online master's in clinical mental health counseling – a valuable next step once you've earned your undergraduate-level substance abuse counselor degree.
Is there a need for substance abuse counselors?
The National Alliance on Mental Illness (NAMI) estimates 25% of American adults struggle with substance use disorders.2 That trend is driving increased demand for substance abuse counselors. In fact, the U.S. Bureau of Labor Statistics (BLS) projects 22% growth for substance abuse, behavioral disorder and mental health counselor occupations through 2031 – much faster than the average for all occupations.1
There's another major factor contributing to the demand – drug offenders. The BLS notes that in recent years, the criminal justice system has recognized that offenders with substance use disorder are less likely to offend again if they get treatment. As a result, many states have begun to mandate treatment and counseling services for drug offenders in lieu of jail time.
Military veterans make up another significant portion of a substance abuse counselor's caseload. More than 10% of veterans have a substance use disorder, according to the National Institute on Drug Abuse.3
Societal trends combined with the growing need for substance abuse counselors make this an ideal time to pursue a substance abuse degree.
How do I start a career in addiction counseling?
If you're eager to get into the field, you don't have to wait until you complete your substance abuse counselor degree. Many substance abuse clinics have positions that offer students the chance to gain practical experience while working toward a degree and/or license.
"There's a desperate need for peer support, parenting support, mentorships," said Seth Matthews, associate dean of human services at Southern New Hampshire University. "There are all these jobs out there related to substance abuse treatment that don't require the need for a certification to get your foot in the door."
It's also worth noting that graduates of SNHU's substance abuse degree concentration are prepared to provide entry-level, non-licensure services. That can open you up to immediate opportunities in residential addiction treatment facilities, outpatient addiction programs and more.
What are the different types of counseling?
The field of human services has expanded as awareness of issues like substance abuse and addiction has grown. Greater patient advocacy has also removed much of the stigma around these conditions. As a result, there are more types of counselors and greater numbers of them.
Today, there are counselors working with people who struggle with mental illness, substance abuse, domestic violence and health conditions. There are also counselors specifically trained to help people handle grief or manage stress. They work in the private and nonprofit sectors, as well as in government.
Counseling services can be provided by professionals with a wide range of educational backgrounds and licenses, including clinical psychologists, clinical mental health counselors, clinical social workers, and licensed drug and alcohol counselors.
SNHU's online bachelor's in human services offers a choice of 3 concentrations – child and family services, gerontology and substance abuse – that can help you get started in a rewarding profession helping others.
Related Articles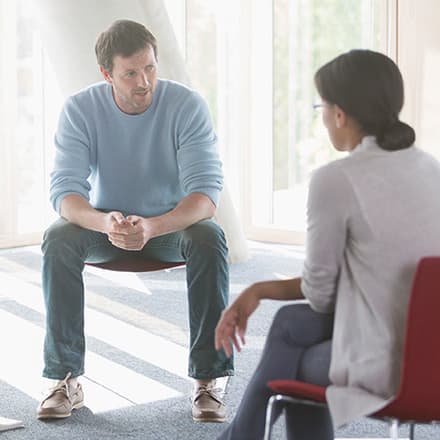 With a degree in psychology, you will use core skills such as research, decision-making and communication to work in a vast array of fields, including business, counseling, human resources and many more. Use your degree level and interests to help narrow down which of these careers is right for you.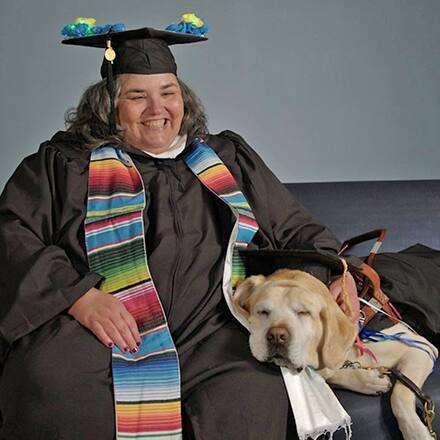 After facing accessibility challenges at other schools, Heather Schey enrolled at Southern New Hampshire University, where she earned her BA in Human Services. She now works to help people with disabilities live independently and advocates for accessible public transportation in Rhode Island.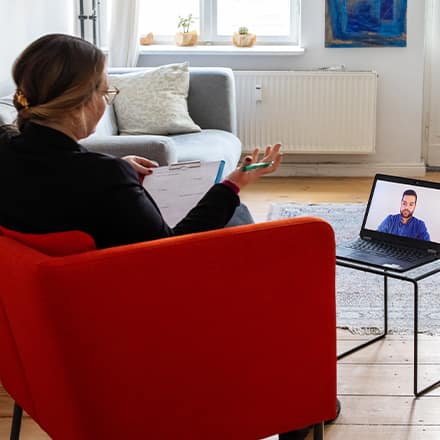 As a result of changing societal needs, online therapy has made tremendous gains in popularity and accessibility, reshaping the way individuals can receive counseling services. If you're interested in becoming an online therapist, find out what types of requirements you'll need to meet.
References
Sources & Citations (1, 2, 3)
1Bureau of Labor Statistics, U.S. Department of Labor, Occupational Outlook Handbook, on the internet at https://www.bls.gov/ooh/community-and-social-service/substance-abuse-behavioral-disorder-and-mental-health-counselors.htm (viewed Oct. 20, 2022).
Cited projections may not reflect local or short-term economic or job conditions and do not guarantee actual job growth.
2National Alliance on Mental Illness, at https://nami.org/Blogs/NAMI-Blog/October-2018/Overcoming-Barriers-to-Recovery (viewed August 3, 2021)
3National Institute on Drug Abuse, at https://www.drugabuse.gov/publications/drugfacts/substance-use-military-life (viewed August 3, 2021)