Psychology Professor Dr. Justina Oliveira: A Faculty Q&A
Dr. Justina Oliveira focuses her research on the psychology, social justice and ethics in the workplace and enjoys engaging her students at Southern New Hampshire University in that research. We asked the assistant professor of psychology her views on teaching, the importance of education and more as part of our Faculty Spotlight series.
Tell us a little bit about your professional background.
I have a master's and Ph.D. in industrial-organizational psychology. I started adjunct teaching at the college level in New York City during my graduate studies and realized I loved being an educator at this level.
What led you to academics, and in particular, SNHU?
I'm passionate about higher education and the unique opportunities it provides. College-level students bring an interesting perspective to the classroom and are at the stage where everyone in the classroom can learn from one another via very deep conversations around complicated social issues. I continually learn alongside my students.
I'm at SNHU because I was drawn to the small class sizes and the many opportunities for experiential learning within on campus courses. The on campus location, which hovers around 3,000 students, allows faculty and staff to get to know many students quite well, which I enjoy. I need this in-person community and connection – that's where I thrive.
Additionally, I was impressed by the Chandler Center, which is our service-learning/community engagement center on campus. I found it important that SNHU was investing in students' applied service-related experiences in this way.
What drew you to this field of study? What keeps you excited about it?
I focus my work and teaching quite a bit within the realms of workplace psychology, social justice and ethics. This ranges from studying the ongoing biases facing LatinX individuals in the workplace, the impacts of positive mentors on marginalized identity groups, ethical use of surveys, and embedding service-learning as well as the arts into psychology courses, among other topics.
What do you find rewarding in your position as full-time faculty?
Getting to know students and supporting them through the process of learning about the field of psychology and getting ready for that field after they graduate from SNHU is very rewarding. This includes involving students in research as research assistants on projects, which often leads to their co-authoring of professional conference presentations and research articles. Also, being surrounded by fellow faculty members who value face-to-face learning on campus is very important to me.
Can you think of a particularly impactful or eye-opening moment as a faculty member?
Absolutely! Just this month (Nov. 2019), I was so proud to co-author three different studies with two current students and three SNHU alumni on presentations at the New England Psychology Association annual conference. They took the lead on presenting our projects and did so well. It's amazing to see how far they've come!
What advice do you have for students interested in pursuing their psychology degree? How can people stand out in this field?
Doing research alongside a faculty member and gaining applied experience either through internships or service-learning in the community are great ways to stand out in our field of psychology. These components of experience demonstrate that you go above and beyond your coursework to actually get experience and mentorships within the field.
What, if anything, did you not expect from your career path?
I now focus a lot of my efforts and time regarding research on the scholarship of teaching and learning. My graduate training focused heavily on research methodology and statistical analytics which is immensely important, but I didn't realize during graduate school that I later would want to utilize these tools for not only gaining knowledge in workplace-related psychology but also would use these same skills to improve my teaching and student learning. I found that I love to do this!
What do most people not understand about working in the psychology field?
Many people don't understand how rigorous the research methodology needs to be to do studies in psychology well. Related to this, many people don't know that statistical analysis skills are really important to the field but can also translate to finding work within many other fields as well if someone is highly competent in this.
How have you found ways to effectively connect with students?
One-on-one in-person meetings are essential to this process for me. I do this with many of my students. Another way is that for every course I teach, I ask students to email me some information the first week of class that includes 1 - their favorite song (because I play many of these at the beginning of class throughout the semester when I'm setting things up, 2 - their pronouns, 3 - their career interests or what they want to learn about in that class, and 4 - anything else they feel is important for me to know. By doing this, I get to know students in a deeper way very early in the semester, and it sets the tone for building these connections even further.
What do you enjoy doing when you're not working?
Traveling, walking/hiking, and eating (especially sushi, Indian food, and Thai food)!
What is one (or two) books every student in the psychology program should read?
Viktor Frankl's "Man's Search for Meaning" is a big one. This is about Frankl's experiences living through horrendous conditions in multiple concentration camps during World War II and his career afterward in creating a therapy style that focuses on making and finding meaning in one's life.
Why is education important to society as well as to you personally?
Education provides people with the skills to continually learn, think critically about the world around them and innovate. Learning doesn't end after college (or graduate school). I strongly believe education is the basis (or can be) for deeply considering issues from numerous perspectives and offers the opportunity to learn to be good consumers of information, especially given the prevalence and use of technology in our current times.
Joe Cote is a staff writer at Southern New Hampshire University. Follow him on Twitter @JoeCo2323.
Explore more content like this article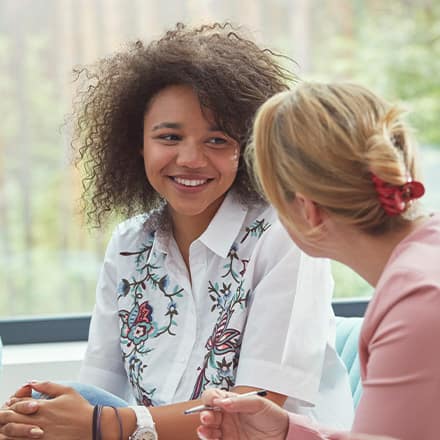 October 14, 2021
To become a licensed social worker, you need to get licensed in the state in which you intend to practice. While each state sets its own guidelines for licensing social workers, this generally means earning a social work degree from an accredited program.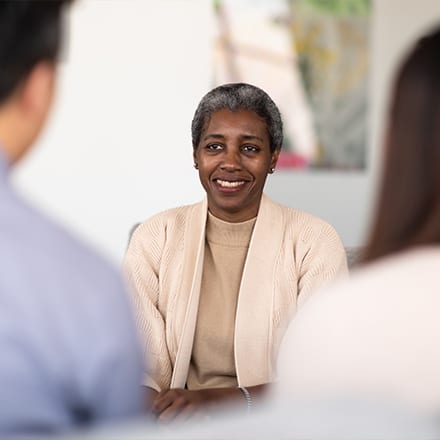 October 08, 2021
If you're fascinated by the mind and how an individual, a community or an organization thinks, earning a master's in psychology can lead you toward a career field that is engaging and growing.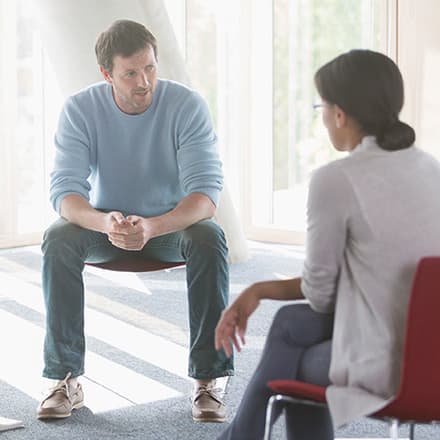 October 06, 2021
With a degree in psychology, you can use core skills such as research, decision-making and communication to work in a vast array of fields, including business, counseling, human resources and many more.