What is Industrial Organizational Psychology?
Industrial-organizational psychology is the study and application of psychological concepts and practices to a company or organization and its workforce. In practical terms, that means industrial-organizational psychologists help companies maximize their efficiency by improving hiring and promotion strategies, training and development, employee motivation programs and much more.
"I would say it is using scientific study to look at employee-employer relationships as they relate to productivity, morale, engagement, job satisfaction and attitudes," said Dr. Thomas MacCarty, associate dean of psychology at Southern New Hampshire University (SNHU).
Essentially, industrial-organizational psychologists can help businesses recruit and hire the right people, help develop training and development programs to improve employee performance and create incentives and organizational structures, so employees are happier and more productive at the job and maintain work-life balance.
What Does an Industrial-Organizational Psychologist Do?
The Society for Industrial and Organizational Psychology (SIOP) identifies 6 key areas industrial-organizational psychologists (IOPs) focus on that are of "critical relevance" to employees and businesses:
Testing – Develop tests and assessments to measure employees and potential employees' job knowledge and skills, personality and other factors that influence performance.
Staffing – Recruit candidates that best fit positions in an organization and develop programs to train and retain the company's best employees.
Performance Management – Design job performance measurement systems to improve employee performance.
Employee Attitude and Satisfaction – Build employee empowerment and job satisfaction programs and educational efforts to reduce stress, burnout and voluntary turnover.
Organization Development - Identify and train future organizational leaders, develop fair and legal compensation practices and promotion policies.
Change Management – Work as a consultant during periods of downsizing or acquisitions, manage a company's culture and create fair and efficient hiring methods.
In the real world, that means someone trained in industrial-organizational psychology can have an impact on nearly every part of an organization.
"There really is no part of the workplace that is not focused on," MacCarty said. "If there is any issue that may be hampering an organization from moving forward, an IOP can help alleviate the issue, or at least mitigate it."
To have an impact on so many parts of a company or organization, IOPs use psychological principles in their everyday work, MacCarty said. To develop training programs, an IOP uses their understanding of cognition and learning, interpersonal relationships and the impact of employees' prior learning. By understanding intrinsic and extrinsic motivation, employees' expectations can help a company keep employees satisfied and productive.
MacCarty offered an example of a company whose revenues dipped and had to eliminate annual raises, causing a productivity decline and financial hardships for some employees. An IOP can assess that climate and develop other incentives to employees, such as flex-time programs, recognition awards or 4-day week schedules.
"An IOP can look at the situation and come up with some concrete ideas, ways to improve employee motivation and overcome the disappointment felt by employees because they did not get raises," MacCarty said.
Industrial-Organizational Case Studies
On its website, SIOP includes a case study as a way to illustrate how the principles of industrial-organizational psychology can impact a business. It describes some of the challenges the automotive parts chain Advance Auto Parts encountered at its nationwide network of 9 distribution centers and more than 3,000 retail stores.
The company's "material handler" positions worked in a fast-paced and physically demanding environment. The company was experiencing high turnover, was relying too much on on-the-job training and wasn't ensuring the individuals they hired as material handlers were well-suited for the job, according to the SIOP case study.
Industrial-organizational psychologists were able to design an online assessment that evaluated potential hires for key traits, including attention to detail and adaptability, among other factors. Once fully implemented, supervisors ranked new employees who scored well on the assessment as more effective employees, and the system was credited with:
Improving retention at 90 days by 87%
Increased job performance by 23%
Improved work speed by 8%
Industrial-Organizational Jobs and Salary
You might not have worked at a company that employed an IOP, but it's very possible you've had co-workers trained in industrial-organizational psychology and simply have another job title. Industrial-organizational psychology doesn't exactly roll off the tongue, but companies still rely on the expertise of IOPs. Other titles you might have as an IOP include:
Human Resources Practice Leader
Behavioral Scientist
Talent Management Specialist
Executive Coach
Leadership Coach
Employment Test Professional
Testing Specialist
Assessment and Selection Specialist
Employment Law Expert
Research Analyst
The U.S. Bureau of Labor Statistics (BLS) reported in 2017 that industrial-organizational psychologists earned a median income of about $87,000, and through 2026 the field is expected to grow by 8%.
According to a 2015 SIOP survey of its own membership (about 5,000 of them), the median income for IOP professionals with a master's degree was $84,500 and was nearly $119,000 for IOPs with a doctorate.
Industrial-organizational psychologists most often work in the scientific research and development services, according to BLS, followed by:
Management, scientific and technical consulting services
State government (not including schools and hospitals)
Colleges, universities and professional schools
Private companies and enterprises
How to Become an Industrial-Organizational Psychologist
The first step to becoming an industrial-organizational psychologist is to earn a bachelor's degree in psychology, and while IOP jobs with a bachelors do exist, they are hard to find. Most people interested in industrial-organizational psychology earn a master's degree, according to the American Psychology Association, but even more opportunities are available with a doctorate.
Joe Cote is a staff writer at Southern New Hampshire University. Follow him on Twitter @JoeCo2323.
Explore more content like this article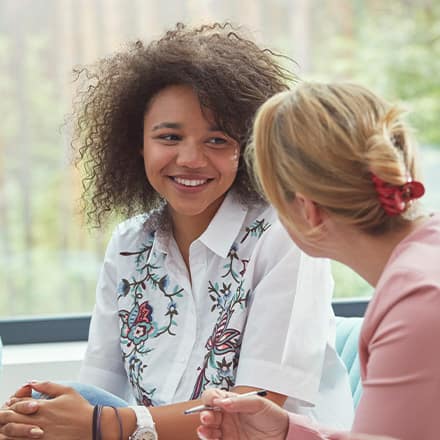 October 14, 2021
To become a licensed social worker, you need to get licensed in the state in which you intend to practice. While each state sets its own guidelines for licensing social workers, this generally means earning a social work degree from an accredited program.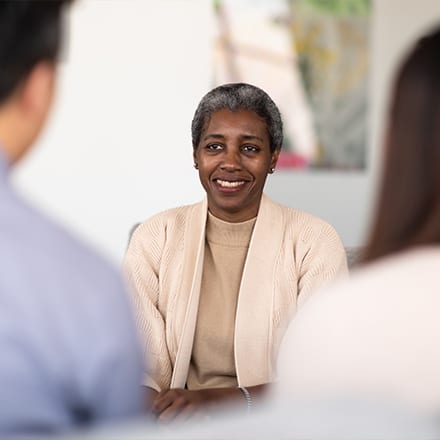 October 08, 2021
If you're fascinated by the mind and how an individual, a community or an organization thinks, earning a master's in psychology can lead you toward a career field that is engaging and growing.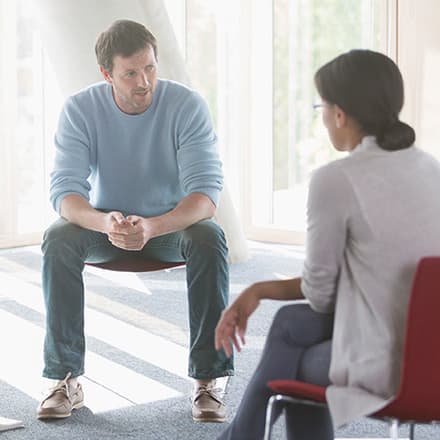 October 06, 2021
With a degree in psychology, you can use core skills such as research, decision-making and communication to work in a vast array of fields, including business, counseling, human resources and many more.