Clinical Mental Health Counselor Dr. Stacee Reicherzer: A Faculty Q&A
Dr. Stacee Reicherzer spent more than a decade in the corporate world before launching a second career in mental health counseling in San Antonio. Now the author of a forthcoming self-help book and a faculty member in Southern New Hampshire University's master's in clinical mental health counseling program, Reicherzer recently offered her thoughts on counseling, the importance of education and more as part of SNHU's Faculty Spotlight series.
Tell us a little bit about your professional background.
I came to counseling as a second career. I spent 12 years at AT&T, working in various positions in four different call centers around the U.S. My counseling work began in LGBTQ counseling centers in San Antonio (my hometown) and Austin, Texas, where I got introduced to working with trauma-informed care. My work during this period was the seed that eventually led to my book, "HEALING OTHERNESS: Break the Rules of Fear Caused by Childhood Rejection and Bullying to Find Empowerment in Your Difference," which publishes with New Harbinger Books in spring 2021. Today, I travel the U.S. and overseas giving keynotes, trainings and group experiences around the shared experiences that people have of feeling "other" and therefore "less than" for any of a variety of circumstances in their lives.
What led you to academics, and in particular, SNHU?
I have a real love for the art of teaching students to find their authentic voice and how to express it. I've worked with so many amazing people who had something inside of them that they were working to bring to the table as professionals. Education is about so much more than the content of a course. It's about inviting people to be free thinkers who can apply their education because they trust themselves, they trust their voice and their right to be in a profession. SNHU's model is all about the learning experience for the student, and we're constantly asking questions, such as "What ultimately do we need people to take from this assignment?" and "How does this help the student become more ready for work in the field?"
What drew you to this field of study? What keeps you excited about it?
I came into the field from a desire to make things better for people, in a nutshell. I wanted a better world for people who'd felt left out, marginalized, misunderstood. While my work has evolved substantially since I started my first internship as a master's student in 2003, it continues to engage me, creatively. These days, in addition to teaching and writing, I have a focus on the use of art, music and drama in therapy. There is always something new going on, a new treatment method, a new way of responding to clinical concerns. I never feel stuck in this work because the field is wide open. It keeps me energized.
What do you find rewarding in your position as full-time faculty?
I love working with students from really cool and interesting backgrounds from all over the world. People bring their own experiences and expressions to counseling – and while they usually don't realize it while they're in the program, they are shaping and shifting the direction that the field will take simply by their entry into it. We have so many people across ages, cultures and life experiences who bring their power and voice. It's never dull. I'm grateful to have a great team of faculty colleagues who are similarly invested.
Can you think of a particularly impactful or eye-opening moment as a faculty member?
Oh my goodness, so many! One student who comes to mind was assigned to me in her second residency course. Our residencies are the period when we work with students to develop their soft skills of counseling. These are the things a counselor does to invite a client's story by creating a space of safety in the counseling room. The student's challenge was that she spoke very, very quickly- like Zosia Mamet's character Shoshanna from the HBO series, "Girls." That works great for comedic effect, but not so much for counseling because rapid speech can really amp up a client's anxiety. I gave her some really sobering feedback, part of which was about getting out of her own way because she was full of nervousness and self-doubt. When she made the decision that this wasn't going to sink her career and that she really, really knew she was ready to present the skills, she brought all of this beautiful empathy, warmth and encouragement through words and actions that were dramatically slowed down. This allowed her client to feel the impact of her work in a way that was positive and transformative. It had such an impact. Today, she's one of our rockstar interns and will graduate the program early next year.
What advice do you have for students interested in pursuing their counseling degree? How can people stand out in this field?
First, be sure you're doing this for the right reasons. Don't get into this program if you're still invested in rescuing a family member or yourself. The program can't help you work out your own life problems; and in fact, coming in with a lot of unresolved baggage will hinder you. It's many years from the start of the program to the time when you'll be fully license-eligible. To stand out in the field, recognize that this is a profession that relies on entrepreneurial talent because it's about carving out a name and a space for your clinical practice. If you are not a go-getter, you will struggle to become a counselor.
What, if anything, did you not expect from your career path?
I had no idea that I'd eventually be writing a self-help book with a message of hope, change and personal transformation for so many, many people. In a workshop I gave just yesterday for a group in Oregon, a woman asked, "Isn't everyone the 'other' in some way? Hasn't everyone experienced this set of life challenges?" It really demonstrates to me how universal this message is when people are seeing my work and saying, "Oh my gosh, she's speaking to me!" I never dreamed I'd be delivering a message at this level. I'm grateful, so very grateful that this is how it's come to be.
What do most people not understand about working in the counseling field?
It's not just offering advice and one's own life wisdom to a bunch of clients all day. The work is about helping people find their own truth, their own healing mechanisms. There's also a lot of behind the scenes stuff – paperwork, training, supervision – that's required for counselors. Good counselors understand the need to be addressing their own mental health as an overall part of wellness. Preventing burnout comes from an emphasis on the need to stay well, stay joyous in the field.
How have you found ways to effectively connect with students online?
In writing, in videos, in 1:1 phone calls with students; I always bring me and my personality. In addition to giving really specific and direct feedback, I draw from my humor, creativity and clinical background in really guiding people. Students feel a connection when it's clear that "oh, Dr. Stacee is speaking to me. She really gets what's going on with what I wrote." We have to be able to deliver that at all times and across all educational platforms. It has to engage people and make them want to learn and do more.
What do you enjoy doing when you're not working?
I'm an adventurer, and find inspiration in travel, music, museums, sports entertainment. I'm also big on using outdoor spaces and daily walks to clear my headspace and stay creative. I love surrounding myself with funny people who don't take life too seriously. Irreverence is really key to me in my social life. I've learned to really balance a love of quiet and introspective spaces, whether in a museum gallery or a nature trail, with a fabulous dinner party or show tune singalong with my family-of-choice.
What is one (or two) books every student in the counseling program should read?
"Feeling Good: The New Mood Therapy" by David Burns and "The Complexity of Connections" by Judith Jordan, et al.
Why is education important to society as well as to you personally?
It teaches us to see the world with deeper perception and connects us with a community of people who are on a similar journey. We're expanded by not only course content but by the experience of learning as a community. Education is about learning to think, to feel, to perceive with greater clarity and appreciation of humanity and the world we live in.
Joe Cote is a staff writer at Southern New Hampshire University. Follow him on Twitter @JoeCo2323.
Explore more content like this article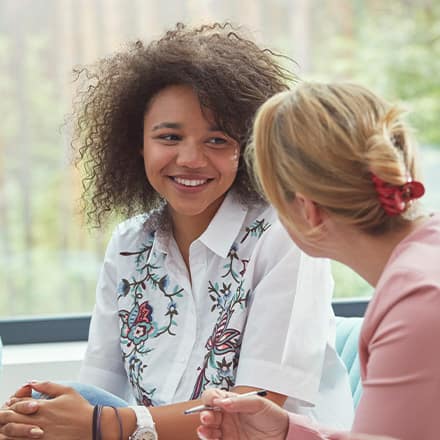 October 14, 2021
To become a licensed social worker, you need to get licensed in the state in which you intend to practice. While each state sets its own guidelines for licensing social workers, this generally means earning a social work degree from an accredited program.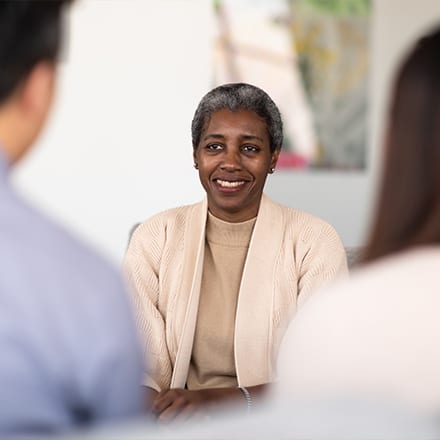 October 08, 2021
If you're fascinated by the mind and how an individual, a community or an organization thinks, earning a master's in psychology can lead you toward a career field that is engaging and growing.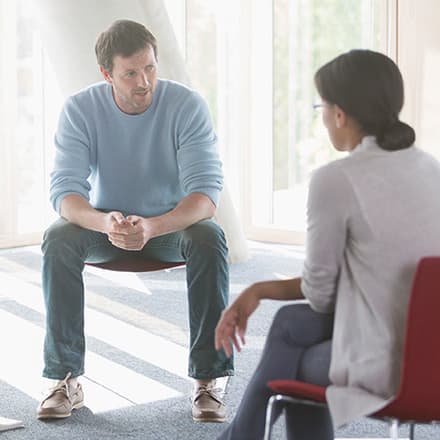 October 06, 2021
With a degree in psychology, you can use core skills such as research, decision-making and communication to work in a vast array of fields, including business, counseling, human resources and many more.