What Are Soft Skills and Why Are They Important in the Workplace?
Landing your next - or first - great job is all about marketing yourself to employers. You need to develop the skills employers are looking for and be able to showcase those hard-earned skills to get the new career or promotion you want.
So what are employers looking for? What are the most marketable skills? Luckily, employers are talking, and what they're talking about is less about job-specific knowledge, technical knowledge or extensive experience with complicated computer programs or models. They want leaders, communicators and critical thinkers.
'Soft' Marketable Skills
Monster.com contributor Daniel Bortz reported on the National Association of Colleges and Employers Job Outlook 2017 survey that found that soft skills, those not defined by your job role or technical knowledge such as communication and teamwork, were high on employers' wish list for employees. In fact, 78% of the hiring managers who answered the survey want employees who can work well as part of a team and work with a variety of personality types.
Nearly as many managers, 77%, look for employees who can think critically. Other soft skills managers listed included:
Writing proficiency - 75%
Strong work ethic - 72%
Verbal communication - 70%
Leadership - 69%
A Forbes article in May 2016 reported similar results, based on a Payscale survey, but focused on skills hiring managers said they struggled to find among prospective employees.
60% said new employees in their organization struggled with critical thinking and problem-solving skills.
More than half said employees didn't have enough attention to detail.
46% said new workers need communication skills improved.
44% said employees lacked leadership ability.
36% said improvement was needed in team working skills.
How to Develop Marketable Soft Skills
Another Monster.com article by Bortz delves further into specific soft skills and ways you can work to develop them. There's no comprehensive list of soft skills and each of them have a variety of personal attributes that contribute to your mastery of them. But some of the most commonly mentioned soft skills include:
Verbal Communication - Being able to clearly and concisely communicate with other people in your company is the only way to minimize mistakes and inefficiencies that come from miscommunication. It defines how the people around you perceive you and therefore your relationship with them. Bortz recommends joining Toastmasters, a national group that teaches public speaking.
Teamwork - It's likely that no matter what profession you're in, you will need to collaborate with other people to solve problems and accomplish projects.
Time Management - Let's face it. Some of us are procrastinators. Everyone puts off unpleasant or difficult tasks at least some of the time. If you need help managing your time, there are plenty of simple steps you can practice - and hopefully internalize - to become more efficient.
U.S. News and World Reports contributor Ritika Trikha recommended trying one of four techniques, such as: the Pomodoro Technique, which breaks your workday into 25-minute segments followed by a break or the 18-Minute Technique, which involved involves spending five minutes each morning thinking about a listing your tasks for the day, consciously refocusing for one minute per hour of work and then spending five minutes in the evening reviewing your day. These techniques and more are detailed in Trikha's article.
Organization - Even if you're technically proficient in your field, you'll face challenges if you can't organize your time, space and workload. A major part of being organized is staying on top of your goals, duties and expected deliverables. Experiment with different organizational systems - from those as simple as a to-do list on a notepad to one of the many tools available online - to find what works best for you and your personality type.
Writing - In your work, you'll need to create communications, including emails, presentation slides and reports, and these have to be easily understood by others. While practice is important for improving this soft skill, it can also be helpful to receive outside assistance.
Critical Thinking - To practice critical-thinking skills, an Entrepreneur article laid out a three-step process to approach any problem or project. First, clearly Identify your purpose and let that drive each decision you make going forward. Second, Identify your biases. Try to consider possible solutions from your supervisor's perspective, or your customer's. Finally, try to think about the implication of your options. What happens if your decision fails? Is that failure an acceptable risk.
Leadership - Monster.com contributor Cheri Swales writers that being enthusiastic, optimistic, flexible to others' needs and being cooperative can help others begin to view you as a leader. Forbes recommends several concrete steps, including exploring what kind of leader you are. You can take a leadership personality test to get insights on your leadership style and how you can adapt that to your company's projects. Improving your communication skills, taking leadership roles outside of work through charity work and studying how to intentionally build effective teams are other steps suggested in the article.
Cindy Sylvester is a business development partner on Southern New Hampshire University's career services team. She develops relationships with employers and connects them with students and alumni. She said the employers she talks to most often say they want prospective employees who are enthusiastic and personable, and have strong critical thinking, work ethic and leadership skills.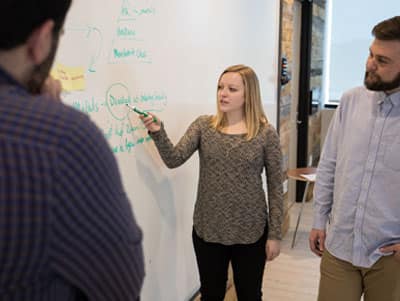 Sylvester said one way to both develop many soft skills and be able to demonstrate them to potential employers to practice them in the real world.
"We tell our students to get outside of their comfort zone, to volunteer, to start getting out there," she said. "We heavily emphasize the need to get out there and do those kinds of activities because it adds to their resume and gives (employers) that sense of more interaction that may be able to help either their leadership or critical-thinking skills."
Many colleges and universities offer general education degree programs that focus on strengthening skills like critical thinking and communication while through courses like English composition, quantitative reasoning, history and natural science. While these courses lead to a bachelor's degree in general studies, they can also help you develop a broad base of soft skills and may offer concentrations in more specific areas, including business, psychology, creative writing and more. You'll notice a general education component to every degree program, required courses that provide a well-rounded overall experience and allow graduates to develop soft skills as well as hone in on courses pertinent to a specific area of focus.
One Employer's Most Desired Skills
Christopher Dowd is the administrative director of The Lank Center for Genitourinary Oncology's Disease Center Operations. He said he looks for employees that are going to show initiative, self-starters and candidates that demonstrate they are trying to expand their expertise and experiences, even in areas that aren't directly related to the job they're applying for.
"I love a resume that shows someone is trying to better themselves, even if it's getting involved in something that has nothing to do with healthcare," he said. "A deep toolbox is extremely appealing to me, and many of my colleagues in healthcare."
There are many ways to demonstrate those traits, Dowd said, including internships and a job history that shows a candidate is motivated to learn more about their field. "I love to see candidates who start at the ground level and are eager to move up," he said.
For candidates who are more advanced in their career, participation in industry and professional organizations can show that "eagerness to learn and gain experience," Dowd said.
Employers in a number of industries are looking for employees equipped with soft skills such as leadership, critical thinking and more. Developing these skills - and communicating them to prospective employers - can help you take the next step on your career path.
Joe Cote is a staff writer at Southern New Hampshire University. Follow him on Twitter @JoeCo2323.
Explore more content like this article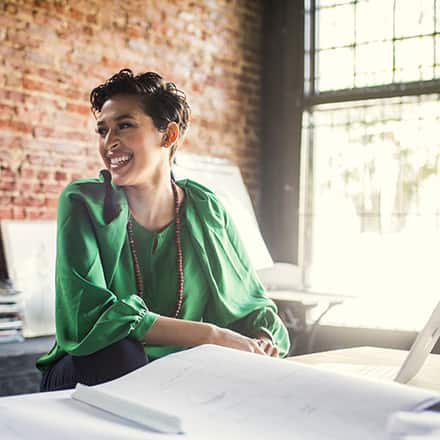 October 08, 2021
In today's evolving job market, having a bachelor's degree is a key credential to start and grow a career across many fields. But what jobs can you get with a bachelor's degree? We've compiled a list of potential bachelor's degree jobs in social sciences, liberal arts, science and technology.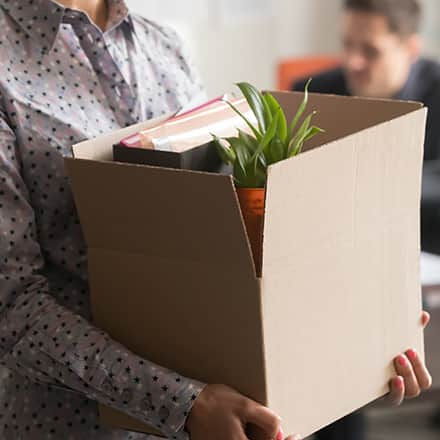 September 16, 2021
Deciding to leave a job is a tough decision. We spend roughly half of our waking hours each week at work. The time, energy – and often heart – we put into earning a living is considerable. Having a stable job is crucial. So, how can you know when it's time to leave?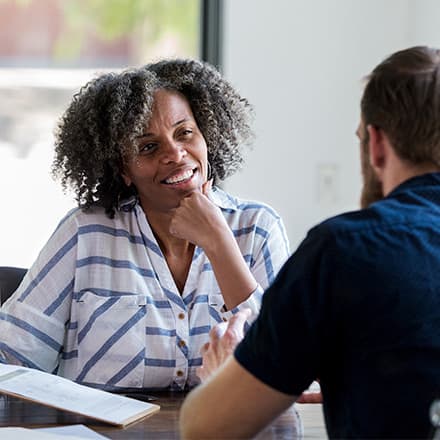 June 03, 2021
To get your ideal position with a company you admire, you have considerations to address before, during and after the job interview. Here are some tips on how to succeed at a job interview, common questions employers might ask you and ideas on what to ask them in return.