What Do Sociologists Do?
Understanding the Numbers
When reviewing job growth and salary information, it's important to remember that actual numbers can vary due to many different factors — like years of experience in the role, industry of employment, geographic location, worker skill and economic conditions. Cited projections do not guarantee actual salary or job growth.
Every aspect of our lives is shaped by our relationship with society and its influences. Sociologists' observations about society and how its influences affect us generates important information used to help us relate to one another, whether as consumers, citizens or community members.
Who are we and why do we do the things we do? How do people relate to one another despite their differences? What lies behind the conflicts that we can't seem to move past? Sociologists endeavor to answer questions that perplex us when we look at not only individuals but society as a whole. If you are interested in entering the sociology field, a degree in sociology is an important first step.
What Does a Sociologist Study?
Dr. Carolyn Paul, a sociologist and faculty member at Southern New Hampshire University (SNHU), said that sociology is a field of study not well understood and often confused with psychology. "While psychology receives a great deal of attention from the media, sociology does not," Paul said. A broad social science, sociology is the study of human societies and the wide array of groups existing within them. Sociologists study the way society develops and functions on both large and small scales. From national government and cultural norms to local politics and family values, sociologists analyze the who and why of our society.
Paul explained how sociologists look at how the different societal aspects can be compatible or conflict with one another. Think about the relationship between law enforcement and the communities they serve. If an incident occurs, such as what the public views as an excessive use of force by a police officer against a citizen, these two components of society must deal with increasing tensions.
Pew Research Center looked at the social components of how police officers view their jobs versus the public's perception of the police officer's role in their community, the incidents that lead to protests and the aftermath. "When components conflict," Paul said, "social problems result, and this is an important aspect of sociological research." Information learned from this research is used to educate members of the community, provide demographic information to governments, help businesses better market their products and more.
Conducting Sociological Research
The methods sociological researchers use to collect their information is similar to those of other sciences. Beginning with a question or a concept, researchers collect data using social experiments, surveys or participant observation. To give more substance their theory and how they plan to collect their information, researchers revisit existing sources available through academic or government research sites.
A Sociological Experiment
If a researcher wanted to explore the differences in how men and women take up physical space, how could she go about gathering data on this concept?
Finding the best way to test their theory – First, she could see if any similar experiments had been performed with results published in an academic journal. Finding an experiment about how people use space in public transportation, the researcher can not only refer to the data collected in that study, but it may help her decide how she moves forward in her exploration of the expectation that women are socially trained to take up less space.
Collect data – The researcher decides to create a survey to see how men and women think when it comes to physical space in different situations. While waiting for responses to come in from a population sample, she performs a simple experiment on their own. She walks down a crowded city sidewalk and, against social norms, does not move out of the way when approaching a man. The researcher counts how many men she passes, as well as how many times she bumps into the man instead of the man moving out of her way. If she wanted to have another angle to this experiment, she could have a male counterpart count number of women he passed by and the number of times women moved out of the way to avoid collision.
Analyze data – Once she has survey responses and data collected from her own experiment, the researcher can compare how people believe they would react in a situation versus what the results were from her observational experience.
The observations made by sociologists contribute to many fields, including social services, criminal justice, journalism and even politics. "Sociology contributes to these fields as a knowledge base on how social and cultural factors impact people in different ways. It also contributes expertise on research methodology and statistical analysis required in these fields," Paul said.
Sociologists in the Field
An example of sociologists at work can be found in the collaboration between the justice system and community agencies. Sociologists and criminologists have been working for decades to find a way to reduce the number of repeat offenders and make it possible for the newly released to have a more positive transition back into society.
"Research demonstrates that offenders who earn a high school equivalency diploma while behind bars are more likely to get jobs after release," said Joan Petersilia, co-director of the Stanford Criminal Justice Center. "Those who receive vocational skills training are more likely to get jobs and higher wages after release. And those who go through intensive drug treatment programs in prison are less likely to relapse outside of it," she said. "If we could implement effective programs, we could expect to reduce recidivism by 15 to 20%."
Petersilia said an approach to help make this successful would have to include community partnerships. "An excellent example is the Boston Reentry Initiative (BRI)," she said. This interagency program has social services, law enforcement agencies and religious institutions coming together and working with prisoners prior to their release, with continued support from the day they get out of prison to help them get reinstated into the community.
With mentorship and treatment options available thanks to this community collaboration, researchers found those in BRI had a 30% lower rate of rearrest than those not involved in the program. Research on programs like BRI continue to make progress on the issue of how to use social services in conjunction with the justice system. These programs are helping to find ways to reduce taxpayer spending on prisoners and lower crime rates while helping rehabilitated citizens get a fresh start.
Careers in Sociology
While there are a wide range of careers you can enter with a sociology degree many sociologists often work in one of the following areas.
Sociological Research
Sociologists have worked to earn a master's degree or a doctorate in sociology. Their training mainly consists of statistical procedures and methods for group research. "Some of their careers include working for government organizations running demographic studies, working for private sector corporations as corporate culture advisors and being employed by marketing firms seeking customer and client profiles for target marketing initiatives," Paul said. "A sociologist at work is focused upon the social and cultural variables which can and have impacted people in their thinking and in their behaviors."
There may be an opportunity for an entry-level position in the field, but most graduates with bachelor's degree in sociology gain their initial experience by finding jobs in related fields.
Sociology in Social Services
Social workers help people within the community by serving schools, clinics and human services agencies. In schools, social workers can help with peer mediation programs. Social workers with clinical certification work in clinics as counselors. Within the human services sector, case workers help run programs in places such as halfway houses, mental health facilities or youth centers. Case workers also help in areas such as child services and domestic abuse. Rehabilitation counselors aid members of the community who struggle with substance abuse.
The community and social services sector is an in-demand field. According to the Bureau of Labor Statistics (BLS), social services will see a faster than average growth of 11% through 2028.
Sociology in Health
Efforts are being made to include social aspects of patients' lives into their health care. Taking into consideration social factors such as socioeconomic status when diagnosing physical and mental health issues helps improve treatment plan options for patients. Sociologists have found access to healthcare, options for social services, working conditions and home-life all contribute to mental and physical wellbeing.
Earning a bachelor's degree in sociology with a concentration in community health can give you the opportunity to help the public. Community health workers gather information from people in their service area to address specific concerns that may be present, such as an increase in substance abuse or a need for diabetes education. Health educators strive to inform the community of issues regarding physical and mental wellness. Health educators and community health workers will see an 11% increase in jobs through 2028, according to the BLS.
Sociology in Justice
Working with courts and correctional facilities, correctional treatment specialists and probation officers help rehabilitate offenders, including juveniles. These positions typically require a bachelor's degree and probation officers and correctional treatment specialists made a median salary of $54,000 in 2019, according to BLS. Using concepts learned while earning your sociology degree, you'll be able to understand how to help people become productive members of the community.
Sociology in Media and Marketing
Marketing professionals use the advice of sociologists to improve the way they present products to the public and how they use branding. Market research analysts help companies understand their audience, what will sell and how to reach their target demographic. Knowing how consumers interact and respond to social media and advertising campaigns, a cultural marketing specialist can provide insight into how social media accounts would be most effectively used.
The research that sociologists do have far-reaching effects. Their studies direct the steps taken to improve results in health, justice, human services and marketing fields. Earning your bachelor's in sociology opens up a wide range of opportunities to create change and impact the lives of people in the community.
Ashley Wallis is an Army veteran and writer with a bachelor's in English language and literature from SNHU. She is currently living in the Denver area. Find her on Twitter @AshDWallis.
Explore more content like this article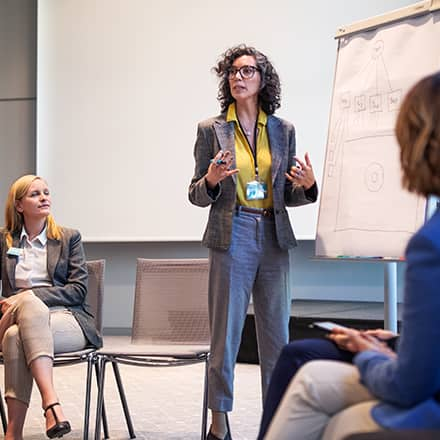 Industrial-organizational psychology application of psychological concepts and practices to a company or organization and its workforce. That means industrial-organizational psychologists help companies by improving hiring and promotion strategies, training and development and much more.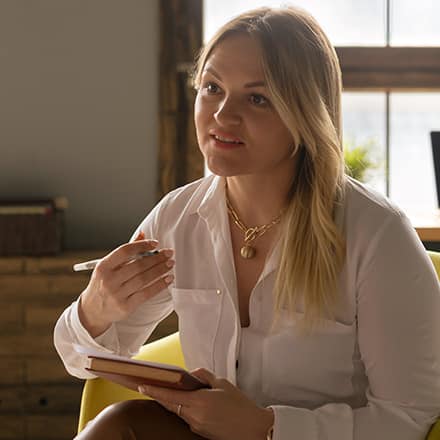 Choosing a psychology major can prepare you for diverse career paths. It goes beyond human services and may open doors in business, education and government. This major is valuable for roles that require understanding human behavior and social interactions.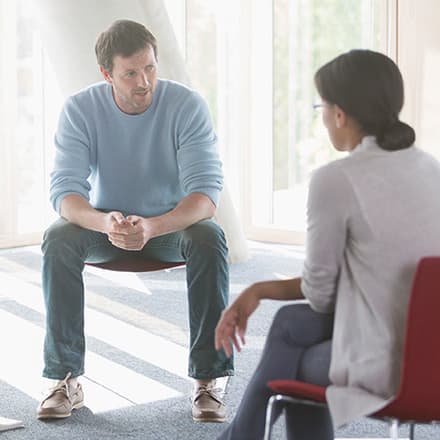 With a degree in psychology, you will use core skills such as research, decision-making and communication to work in a vast array of fields, including business, counseling, human resources and many more. Use your degree level and interests to help narrow down which of these careers is right for you.
About Southern New Hampshire University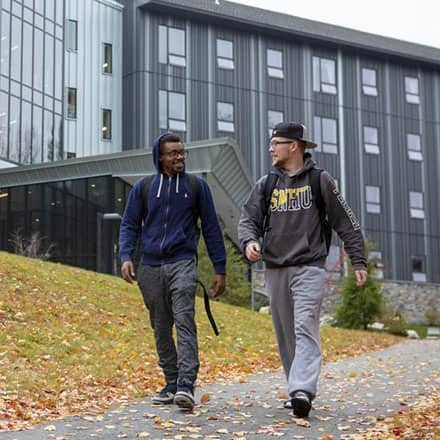 SNHU is a nonprofit, accredited university with a mission to make high-quality education more accessible and affordable for everyone.
Founded in 1932, and online since 1995, we've helped countless students reach their goals with flexible, career-focused programs. Our 300-acre campus in Manchester, NH is home to over 3,000 students, and we serve over 135,000 students online. Visit our about SNHU page to learn more about our mission, accreditations, leadership team, national recognitions and awards.