What Can You Do With a Sociology Degree?
Your interest in human behavior and how people function within a society has lead you to a sociology program. What can you do with a sociology degree, and what's the job market like for graduates? You'll be prepared to explore many different opportunities with this broad-reaching education.
A sociology program can be your doorway to explore many possible directions for your career. Knowledge of human behavior is valuable in any aspect of life, and can be applied to almost every business or job position.
What is Sociology, and What Are Some Job Categories?
Sociology focuses on the study of people's behavior in groups, large or small, and as members of society. It examines the influence of the social environment on behavior. It's a broad science that encompasses other social science disciplines by also examining the effects of economics, politics, anthropology and psychology on societal behavior.
A sociology program can prepare you for interacting with people in all facets of society, by giving you the tools and research skills you'll need in the business world. Some of the primary areas you can explore with a sociology degree include:
Research
Social services
Health
Justice
Media
Marketing
Why Get a Sociology Degree?
The information and tools you gain from a sociology program can have a broad applicability across disciplines. Sociology by its nature is useful in virtually every business, because it explores how people relate and interact, in groups large or small.
"Sociology is a versatile degree that is a great fit for those students that want to make a difference," said Hillary Geen, sociology adjunct faculty at Southern New Hampshire University (SNHU).
Participating in a sociology program can prepare you to work with all kinds of people, and to know how to do so effectively.
"Many positions require a bachelor's, irrespective of a specific field; other positions require a bachelor's degree in a specific field, such as human services or a related field," said Jeanne Jones, sociology adjunct faculty at SNHU. "The good part about sociology is it can relate to so many fields."
Your BA in Sociology is a great place to start. "Many students do go on to advanced degrees in specialized areas, especially counseling and social work," said Beth Ferns, sociology adjunct faculty at SNHU. "The sociology degree does provide a great educational background for a variety of advanced degrees."
For those further along in their careers, "a graduate degree can help with gaining administrative or managerial positions or becoming licensed, if needed, and to earn a higher salary," said Dr. Carolyn Paul, adjunct faculty at SNHU.
In addition to offering many career direction possibilities, the field is projected to grow. According to the U.S. Bureau of Labor Statistics, the median annual wage for sociologists was $83,420 as of May 2019. The highest wage and employment for sociologists was in scientific research and development services, with an annual mean wage of $100,800. BLS also projects a 9% growth rate through 2028, faster than the average for all occupations. Note, however, that becoming a sociologist generally requires a graduate degree. The BLS projects a 13% growth rate through 2028 for "Social and Community Service Managers," a position generally available to those with bachelor's degrees.
Enhance Your Value to Potential Employers With These Tips
Experts suggest planning ahead during your sociology program studies, to create a more well-rounded appearance for potential employers. "Gain employment and volunteer experiences in working with groups of people before completing the degree," Paul said. "From these experiences, build a list of references of individuals who can be tapped for job applications and interviews."
Nonprofits and volunteer work can also be valuable learning and networking tools when building your resume, especially if you're early in your sociology career. "Volunteering at nonprofits, on political campaigns, social activism, internships" can all enhance your hire-ability, Ferns said.
Elective courses related to race, gender, cultural awareness, data analysis, social problems, different religions or social media can also be helpful. Minors to consider include political science, psychology, criminal justice, marketing, business, languages, economics and philosophy.
The Two Sides of the Sociology-Degree Coin
On one hand, a sociology degree is terrific, as it can afford you the opportunity to go in many directions with your career. On the other hand, it can cover such a broad topic, you might find yourself having to customize your resume to each specific position you seek. But even this is an ace in the hole for job seekers, because you can apply for more varied positions than with a more specific field of study.
"For any positions, students must be able to translate the skills and knowledge they have obtained into what future employers find valuable," Jones said. "The degree itself is often almost a checkbox requirement. How the student appeals to the potential employer in the cover letter and resume with skills that match the position sought usually determines the interview opportunity."
It's suggested that job seekers decide on a few areas to pursue, instead of a scattershot approach. "Many people who study sociology have a wide array of interests. Make this work for you and not against you," Geen said. "Choose a couple areas of interest to concentrate on. This will save you time in your search and most likely bear out the best results."
Your sociology education and skills can be transferable and are sought in many arenas. Sociology "applies to many fields of work, since an understanding of people is helpful in many professions," Ferns said.
Job Market Outlook For Sociology Degree Holders
A sociology program can set you up with a variety of career options in many fields. Salary ranges vary, depending on the specific position or employer, and whether you're working in the private or public sectors.
Professional organizations are one place to begin looking at what's available in the field.
"I often encourage my students to explore the American Sociological Association website to learn more about all they can do with a degree, whether a bachelor's level or (if they're) interested in pursuing a graduate level degree," Jones said.
Here are some key career directions you can take your sociology degree:
Social Services
"Many graduates enter social service jobs," Paul said. "For example, in the private sector, jobs with the Boys and Girls Club; in the public sector, case manager positions within County agencies."
Social Science Researchers or Assistants
Research and analysis opportunities span many industries. "Entry-level research opportunities are available in the health industry, business, nonprofit sector, government agencies and in higher education," Geen said. "(These) positions typically have decent wages and are great opportunities for advancement while you build your skillset. 'Research Assistant' is a great search term for (seeking entry-level positions)."
Human Services Professions
"If we break down human services opportunities, for example, we see just how many areas there are in one field," Geen said. "Youth services, elderly services, recreation, human resources, rehabilitation, social work and nonprofit groups that work with communities on a number of social issues."
Other areas include family services, victim advocates within the legal system, group homes, case workers, adoption services, Veterans Affairs, or political campaigns.
More positions made possible with a sociology degree include:
administrative assistants
clerical positions
sales and marketing
librarians
business, policy and law (city planning, banking industry, legislative aides)
law enforcement and criminal justice (paralegal, probation officer and court personnel)
journalism, freelance writing, marketing (media consultants, public relations and project management)
advocacy and community organizing (cultural awareness, nonprofits)
The Choice is Yours with a Career in Sociology
The experience itself of learning in a sociology program will help you as you define your skills for whichever position you choose to pursue.
"As we learn in sociology, businesses have their own social expectations and norms as a smaller subculture," Jones said. "Thus, if the student can fit into the subculture of the business, then the employer may find them a good fit for the position being sought."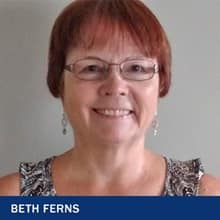 With such a broad range of human behavior facets studied in a sociology program, you will be armed with knowledge to help you help others in a variety of communities, and also be adaptable yourself.
"(Sociology) courses focus on a broad range of topics relevant to businesses, nonprofits, and professions," Ferns said. "That includes marriage and family, health, education, organizations, social networks, gender roles and interpersonal relationships, crime, poverty and inequality, religion, culture, social movements and social change." That opens the opportunities to explore jobs related to themes of race, class and gender, and global awareness, she said.
The personal and professional skills learned while pursuing your sociology degree can translate into career-building traits – like methods of assisting others, honing your skills of communication, persuasion, presentation, advocacy, research and more. Where you choose to apply those skills is up to you.
"The skills learned through a sociology program may be the most valuable because they can apply to a person's life in all aspects," Jones said, "as we understand how society influences us and how we shape society as individuals, and as part of a larger social group."
Kathleen Palmer is an award-winning journalist and writer.
Explore more content like this article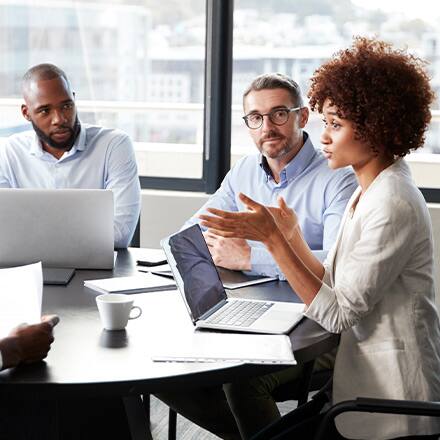 July 02, 2021
If you're a fan of crime dramas, you're not alone. From "Dragnet" in the 1950s to "NCIS" today, the work lives of criminal justice professionals have gripped viewers. For some, crime television can light a spark that turns into an enriching career.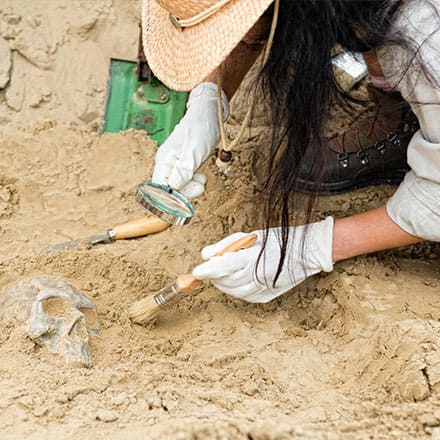 June 25, 2021
If you love learning and are curious about the people and world around you, you might consider a degree in anthropology and explore how you can fill roles in both the public and private sectors, working in business, health care, advocacy and more.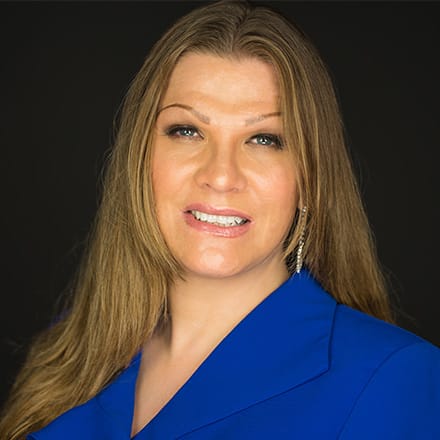 June 01, 2021
Dr. Stacee Reicherzer is a nationally known transgender psychotherapist, educator and writer, who serves as clinical faculty of the mental health counseling program at SNHU, who recently shared her insights on otherness.