Far More Than TV Drama: What Is Forensic Psychology?
If you have a fascination with psychology and law, forensic psychology could be a field for you. While it may not involve the dramatic crime scenes of your favorite television show, the actuality may prove far more interesting as you engage in serious work that affects real lives.
What is forensic psychology? The American Board of Forensic Psychology identifies it as "the application of the science and profession of psychology to questions and issues relating to law and the legal system." The American Psychological Association simplifies this definition further as "the application of clinical specialties to the legal arena." As such, those who specialize in the field often work in the court or prison system, in criminal justice, as a victim advocate and in many other roles.
To learn more about forensic psychology, let's connect with the experts below:
What Is Forensic Psychology? A Faculty Point of View
Kathy Edwards is an instructor in Southern New Hampshire University's graduate psychology program, teaching two courses presently: Assessment for Forensic Psychology and Psychology in the Courtroom. She brings a wealth of real-life experience and knowledge to her role in forensic psychology education in the virtual classroom.
Her own background includes a law degree and an MS in Psychology, and she holds ABD (all but dissertation) status for a PhD in Forensic Psychology. "I have worked as a prosecutor, public defender, and private family and criminal law attorney," said Edwards. "I currently perform forensic evaluations for our local court system and find that my training and experience serves me well in the courses I teach in this program."
She feels SNHU's forensic psychology education prepares graduates for careers in the field. "They are required to engage in all activities in a realistic and professional manner, from assessment to interaction with their colleagues (classmates)," Edwards said. "They are required to defend their positions with facts and empirical data, which is what they will be required to do in the real world."
When you consider the takeaways from a forensic psychology education, particularly at the graduate level, Edwards said students acquire assessment skills in a variety of contexts, both civil and criminal. Other skills and knowledge include: report writing, instrument interpretation, application of case law to factual scenarios, risk assessment, and scientific and neutral factual assessment and empirically based recommendations.
She said it's likely that students in the forensic concentration will seek to assess or evaluate criminal defendants or civil commitment candidates, enter the field of forensic psychological research or teach - or perhaps, a combination of all these activities. Edwards has found that her students are generally interested in working in and around the court system, potentially within a governmental entity like probation and parole - or possibly even opening their own practice one day and doing evaluations on a contract basis.
Dr. Bernadette Boozer-Madison also plays an integral role in forensic psychology education online at SNHU. Her current courses answer the question "What is forensic psychology?" at the graduate and undergraduate level. She said many of her students aren't quite certain yet what they want to do professionally when they take the courses she teaches.
"In most cases, they are drawn to forensic psychology because of how it is depicted on television in shows like 'Law & Order,' 'CSI' and 'Criminal Minds,'" said Boozer-Madison. "It is a very interesting line of work when glamorized on television versus what occurs in reality. Forensic psychology is a very exciting field, but it also hinges on and relies on the inter-workings of the judicial system and law enforcement."
She notes that some students don't quite understand how forensic psychology differs from criminal justice and so most of the term is spent teasing this out and clearly defining the differences between the two disciplines. There are, however, some students who immediately know that they'd like to pursue forensic psychology as a profession. "[They] understand that in most cases, such a career choice will involve obtaining a doctoral degree in psychology," Boozer-Madison said.
As a student in SNHU's forensic psychology education concentrations, you'll learn how to conduct forensic interviews, administer assessments, conduct some basic evaluations and write up psychological reports, all of which is under the supervision of the doctoral-level psychologist. "Students learn how to glean recommendations from psychological assessments, read and interpret psychological evaluations, understand strategies behind jury formation, assist and prepare victims of crime for court, link them to supportive services, and assist and provide therapeutic services to juvenile offenders," Boozer-Madison said.
As a clinical psychologist, Boozer-Madison has skills and experiences in administering psychology tests and evaluations. Upon receipt of her doctoral degree, she graduated with the specialization in forensic psychology. "I have been fortunate enough to segue my previous experience with the court as a social worker to that of a forensic psychologist," she said. "It took some time for me to function as an expert witness because I needed to get some experience under my belt and become familiarized with the needs of the court." Teaching forensic psychology helps keep her skill set proficient - and keeps her current with the trends in the field.
Applying Forensic Psychology Education at Work
Currently a youth care worker at a group home in North Carolina, Alora Allison knew she wanted to continue in that role as she earned a graduate degree with SNHU online. While her long-term career goal isn't yet in place, Allison is looking at doctoral programs to further her education upon completion of her online master's degree in forensic psychology.
She's had a good experience in the program and said that the instructors have been helpful and remain in touch whenever she has questions. Her academic advisor, Danielle Boucher, has been truly beneficial throughout. "She is my strongest backer for continuing on with this degree, even when it gets hard," said Allison.
The kids in the group home she works at have a variety of mental health issues and juvenile court charges, and Allison said, "I learn a lot about that in the forensic psychology program. I am able to apply what I'm learning [at SNHU] with the kids I work with."
While Karly Dickinson is not currently working in the psychology field - she aspires to one day work in law enforcement, and potentially the FBI - she's found that some of what she's learning is applicable in her workday already. "It's helped me be more patient and open minded on how people are different and how to deal with different situations," she said.
The support Dickinson has received, from instructors and her academic advisor, Kaitlin Szacik, has made the real difference. "Many of my professors have been great to work with. When I ask for feedback, even on the smallest of assignments, I have been given great, constructive feedback," she said. "Of course, my advisor has been amazing throughout my entire time here at SNHU, working hard to get me in classes I want and answering all sorts of questions I have thrown her way. She is extremely helpful, patient and my go-to person with anything."
Nicole Der Boghossian plans to finish her education before making a career change. Previously a criminal justice major at a different university, she took some time off when she had her first son to re-evaluate her career choice.
"I saw a commercial for SNHU around the time I was getting ready to go back to school," Der Boghossian said. "When I found the forensic psychology concentration, I knew I had to apply!" With plans to go on to her master's, she was thrilled to learn that SNHU now had a forensic psychology concentration at the graduate level too.
She may go on to a doctoral program, but knows that her job search will begin in earnest once her master's is complete. "I hope to work with a police department or court system, from a psychological standpoint," said Der Boghossian. Although not yet in the field of her choice careerwise, she's able to use what's she learning already in her role in retail management.
"I have some employees that have had run-ins with the law, have been involved in custody battles, and others that have personality disorders," she said. "Better understanding their situations and needs can assist me in supporting them in a variety of circumstances."
While her experience has been pleasant with everyone she's dealt with at SNHU, she said she has to give a lot of credit to her academic advisor, Chantel Ovitt. "She has been there every step of the way," said Der Boghossian. "She has gone above and beyond to make sure I have all of the necessary tools for me to succeed. Chantel Ovitt has been a godsend."
Employed at a North Carolina state prison, Sandra Nieves has a close relationship with the department and people that work in forensic psychology. She had been interested in this field for many years and when she decided to return to school, it took some research to find schools that offered the forensic psychology concentration. "In doing that, SNHU had great reviews and the staff I spoke to was extremely helpful and friendly," she said. "I immediately knew it would be SNHU."
The prison system offers a lot of opportunities, and Nieves hopes one day to work as a forensic psychologist conducting insanity evaluations and competency to stand trial assessments. Her online Bachelor's in Forensic Psychology is the first step in getting there.
She may not yet be where she plans to land, but is able to apply what she learns in her courses every day at work. "Learning about different personalities has helped me to communicate better with not only the offenders, but also my co-workers," said Nieves. "The education I have been fortunate to receive is beneficial because it has given me the tools to approach certain situations and get a positive outcome."
At times, the BA in psychology with a concentration in forensic psychology program has been challenging for Nieves - yet there's been help when she needed it most. "The instructors have all been approachable and always available when I have needed them," she said. "Some have gone above and beyond to explain an assignment in greater detail."
Her academic advisor has also been a huge part of her success. "She's helped me get the perfect classes together, so that I not only stay interested and focused, but also continue to love this field," said Nieves.
Gaining Confidence as an Online Student
Melissa DelFino began working as a secretary in a large medical practice just a few weeks before starting her MS in Psychology with a concentration in Forensic Psychology program. Torn between a few schools, she ultimately chose SNHU due to "how warm and attentive the [admission] advisors were. At the end of the day, I did not feel like I was being a pitched a program."
With the skills and knowledge she gains through her master's degree, DelFino hopes to become an active member of the prison reform initiative. "Whether it's in court advocacy or eventually counseling, teaching offenders how to assimilate back into society after a lengthy sentence will allow for a better quality of life for everyone," she said.
Earning her master's at SNHU is her first experience with an online learning program, and DelFino had some concerns as she began. "I was not very confident that I could do it because of my schedule," she said. "I was nervous about not having that classroom environment that I am so used to." She found that the program has been amazing - and she easily transitioned into a new way of learning.
"The professors are very helpful and are available to chat at my convenience," said DelFino. "My classmates are also a pleasure to work with. I love how we come from different places, yet make relationships and learn from each other through the discussion board."
She gives kudos to her current professor, Dr. Kim Knight, who teaches Research Methods. "Dr. Knight has been absolutely beneficial to my experience because she lets me know when I'm on the right track and that she is there for me when I need help," DelFino said. "Having that reassurance really gets me through!"
Combining a Love of Psychology and Law
Lea Cornell has two areas of interest - psychology and law - and while she loves law, she knew she wanted to keep options open to future endeavors. She feels she'll be able to do that with her online MS in Psychology with a concentration in Forensic Psychology.
"It's this degree that has helped me earn a position in management, as I have the knowledge and education in psychology, which offers me the chance to understand how others think and how their own personality and cognitive processes lead them to make the decisions they make and how they communicate," said Cornell.
The forensic concentration has allowed her to understand how the legal system works and what it takes to include scientific evidence into a court of law. "It also leads me to concentrate on the possible reasons criminal actions are done and what abnormal psychology can cause for such actions to take place," she said.
Cornell wanted a career change, a chance to move up in her life and make a difference somewhere. "I spent 14 years in the medical lab, unable to move up or out," she said. "Since being here and in this program, I have been able to partake in an internship as a paralegal and witness numerous criminal court cases." From there, she moved into the corporate compliance department of a hospital, as an investigator of HIPAA violations and administrator of company-wide policies and procedures.
"I have since been able to move into a management field within healthcare," said Cornell. "Because of SNHU, I was able to finally move my life in a positive direction and every experience here has led to something greater." In her current position, she's been able to use much of her psychology knowledge, as she deals with conflict resolution and personality differences working in a smaller space. She's also learned how to communicate different methods of corrective actions, while maintaining harmony and productivity.
"The education in law is also extremely helpful, as I have been able to read, interpret and understand federal laws and regulations that pertain to healthcare, the field in which I manage," Cornell said. "Understanding law and how the legal process works is incredibly useful when dealing with risk assessments and compliance."
There are so many people at SNHU to whom she said she owes her deepest gratitude. "The instructors have been phenomenal, and my advisor has been there the entire way as a sounding-off voice during times I made tough decisions," said Cornell.
She's also been part of SNHU's Student Advisory Board, which has also been beneficial to her overall experience. "I had a chance to understand how the university works from multiple views other than just as a student and that was a major turning point in my time here at SNHU," she said. "I finally felt that I was able to have a voice that was heard and helped others."
Forensic Psychology Programs at SNHU
Whether you're ready to begin or finally complete a bachelor's degree - or have your eyes on a graduate program - if you have a strong interest in forensic psychology, SNHU has a program for you. The online BA in Psychology with a concentration in Forensic Psychology has its roots in the university's on campus bachelor's program. As a student, you'll apply research skills, psychological knowledge and critical-thinking abilities to a variety of issues facing the legal system, said Dr. Michelle Hill, associate dean of SNHU Online's psychology programs.
While there may still be those asking "What is forensic psychology?" this certainly wasn't the case for potential graduate students clamoring for a program at this academic level. Hill said that the forensic psychology concentration was added to the MS in Psychology program based on student interest. "The forensic psychology concentration provides students with grounding in the foundations of forensic psychology with opportunities to practice and apply their learning, implement theory and develop useful skills that are work relevant," said Hill. "Students adapt psychological theories and methods for their appropriate and effective application in forensic psychology settings and evaluate the impact of the law on the field of forensic psychology and the roles of a forensic psychologist."
While this fascinating concentration does not lead to licensure or certification in the forensic psychology field, as a graduate you'll be better prepared for pursuing opportunities to provide support within the courtroom as well as pursuing graduate programs and/or future licensing opportunities.
Pamme Boutselis is a writer and content director in higher education. Follow her on Twitter @pammeb or connect on LinkedIn.
Explore more content like this article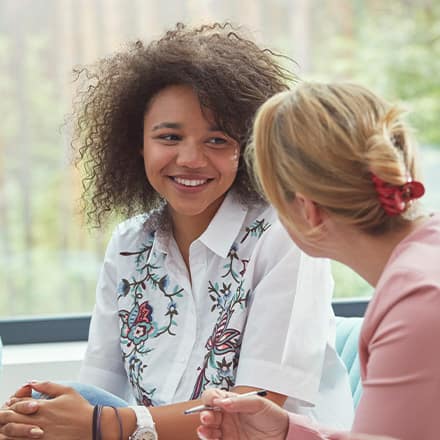 October 14, 2021
To become a licensed social worker, you need to get licensed in the state in which you intend to practice. While each state sets its own guidelines for licensing social workers, this generally means earning a social work degree from an accredited program.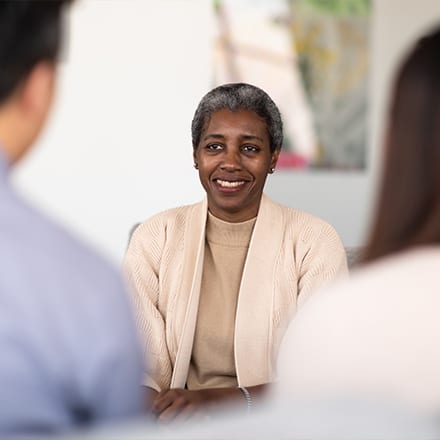 October 08, 2021
If you're fascinated by the mind and how an individual, a community or an organization thinks, earning a master's in psychology can lead you toward a career field that is engaging and growing.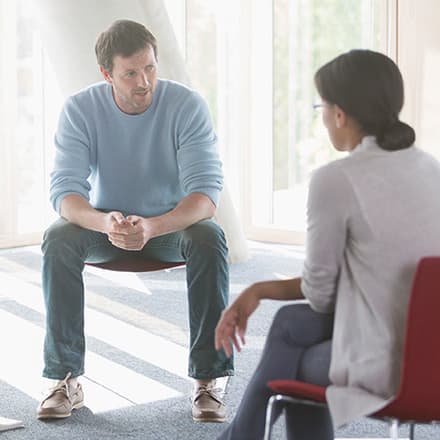 October 06, 2021
With a degree in psychology, you can use core skills such as research, decision-making and communication to work in a vast array of fields, including business, counseling, human resources and many more.