Succeed with a Business Psychology Degree
$320/credit (120 total credits)
Transfer up to 90 credits
Accredited by NECHE & ACBSP
No application fee or SAT/ACT scores
Learn from professionals working in the field
Apply psychological concepts to business
Online Business Psychology Degree Program Overview
Southern New Hampshire University's online Bachelor of Science (BS) in Business Administration with a concentration in Industrial Organizational Psychology goes beyond the typical psychology degree. It explores how human behavior relates to organizational goals, and it offers strategies that can help you build an effective workplace.
This degree provides a unique blend of psychology and business courses to help you develop skills to solve individual, group and organizational problems and to influence organizational change.
Learn how to:
Develop business management approaches that align with organizational philosophies
Help build collaborative relationships with diverse teams
Problem-solve across functional areas by integrating personal values with ethical, legal and socially responsible business practices
Explain implications of global and societal contexts on business decisions
Recommend strategic and creative business options using data
Communicate effectively to diverse internal and external audiences
Use research to learn how to constructively address various business needs
Examine psychological research and theories inform approaches to workplace issues, motivation and employee performance
Career Outlook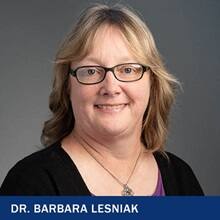 The Bachelor of Science (BS) in Business Administration with a concentration in Industrial Organizational Psychology "familiarizes students with important concepts in psychology and shows how those concepts directly relate to the business world," said Dr. Barbara Lesniak, associate dean of social sciences at Southern New Hampshire University.
In this degree and concentration, you will learn to examine workplace processes and employees' individual working styles. You'll gain the skills necessary to use this information to increase productivity and worker satisfaction. This is the foundation that professionals in the field of industrial-organizational psychology use to solve problems in the workplace.
This concentration is particularly useful for managers and human resources personnel. With that in mind, some areas of focus include addressing human resource and managerial functions including hiring practices, staff management, and training and development. Professionals with an industrial-organizational psychology concentration also help shape and implement strategic plans within organizations.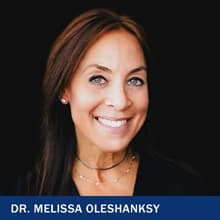 "Industrial-organizational psychology is the fastest growing and most sought after psychology career today," said Dr. Melissa Oleshansky, adjunct instructor of psychology at SNHU. "With the current challenges of the economy, the expertise of someone with industrial-organizational knowledge can help businesses manage change and remain competitive."
According to the U.S. Bureau of Labor Statistics, job growth for management occupations is 7% between 2018 and 2028, which is higher than the national average.1 The median annual wage across all management occupations is $105,660.1
The industrial-organizational psychology concentration develops skills important to managing individuals and groups in the workplace, with roles such as.
Human resources managers: With a median income of $116,720 in 2019, and predicted career growth of 7% between 2018 and 2028, this career field looks strong. In this role, your primary responsibility could be to plan and manage your organization's workforce. Motivated, well-trained staff are the key to any business, and human resources managers work to ensure fair and legal hiring practices, as well as designing and delivering onboarding and other trainings to help new hires start strong and employees stay motivated and productive. There is a high level of administrative work in this field, as well as a great deal of communication and interpersonal skills.
Industrial production managers: In this role, you would help an organization design plans and training programs to ensure that staff are working to the best of their ability on the factory floor. Quality control and production systems are often the responsibility of the person in this role. You may also be responsible for supply chain management. Communication, strategic thinking and planning, and strong communication skills are the hallmarks for this role, leading to a median salary of $105,480 in 2019.1
Training and development managers: If you enjoy teaching and helping others be their best, this role might be right for you. Every business needs dedicated, talented staff and that requires staff who are prepared to support them. You might design training programs, write or revise training manuals, or create course content and other materials for training programs. You might design surveys to ensure that training methods are effective. Strong interpersonal skills are the key to success in this growing role, with expected job growth of 8% between 2018 and 2028, and a median salary of $113,350 in 2019.1
Start Your Journey Toward an Online Business Psychology Degree Concentration
Why SNHU For Your Online Business Psychology Degree Concentration
Flexible
With no set class meeting times, you can learn on your schedule and access online course materials 24/7.
Affordable
Take advantage of some of the lowest online tuition rates in the nation, plus financial aid for those who qualify. We also make it easy to transfer to SNHU by accepting up to 90 credits for a bachelor's degree and 45 credits for an associate degree from your previous institution.
Respected
Founded in 1932, Southern New Hampshire University is a private, nonprofit institution with over 100,000 graduates across the country. SNHU is regionally accredited by the New England Commission of Higher Education (NECHE), which advocates for institutional improvement and public assurance of quality.
Recently, SNHU has been nationally recognized for leading the way toward more innovative, affordable and achievable education:
"Most Innovative" regional university honors from U.S. News & World Report each year since 2015
A $1 million grant from Google.org to explore soft skills assessments for high-need youth
Recognition as a 2017 Digital Learning Innovator by the Online Learning Consortium
Network
At Southern New Hampshire University, you'll have access to a powerful network of more than 200,000 students, alumni and staff that can help support you long after graduation. Our instructors offer relevant, real-world expertise to help you understand and navigate the field. Plus, with our growing, nationwide alumni network, you'll have the potential to tap into a number of internship and career opportunities.
Opportunities
Students gain practical knowledge of workplace effectiveness and how to support it
Become part of a vibrant, lifelong alumni network
With more than 200+ programs overall, you can continue your education in a campus or online master's degree program of your choice in business or psychology
Learn from professionals who are active in the field of business psychology
96.5% of students would recommend SNHU.2 Discover why SNHU may be right for you.
Part of our mission to expand access to quality higher education means removing the barriers that may stand between you and your degree. That's why you can apply at any time and get a decision within days of submitting all required materials.
Acceptance decisions are made on a rolling basis throughout the year for our 6 (8-week) undergraduate terms.
Simply work with an admission counselor, who can help you explore financial options, answer all your questions and walk you through the application process. Start by:
Test scores are not required as part of your application.
Courses & Curriculum
By earning a business psychology degree online, you'll build a solid educational foundation that can prepare you to improve organizational performance and productivity in any company or organization, big or small, public or private.
Along with gaining a strong business foundation in marketing, accounting and finance, in the Bachelor of Science (BS) in Business Administration with a concentration in Industrial Organizational Psychology program online, you'll learn the key concepts of psychology, including scientific investigation, motivation, personality, intelligence, behavioral deviation, perception, learning and development. Courses are taught by instructors with professional credentials and experience in related fields.
The concentration in industrial-organizational psychology "integrates theories, research, case studies and practical examples to examine various workplace issues and important concepts like motivation, team dynamics and supporting high employee performance," said Dr. Barbara Lesniak, associate dean of social sciences at Southern New Hampshire University.
This business psychology degree includes 4 main curriculum components:
General education (42 credits)
Business core courses (30 credits)
Concentration courses (15 credits)
Free electives (33 credits)
Together, the 120 credits that make up your business psychology degree can prepare you for a career in business, a graduate degree in business or psychology, or all of the above. With 33 free electives (equivalent of 11 courses), the possibilities to customize your degree to your interests and career goals are numerous.
Our curriculum is designed with you in mind. The general education courses, such as writing, statistics and economics often align with many other associate degree and bachelor's degree programs across the nation. If you haven't already taken them, you will need to complete courses in microeconomics, macroeconomics and applied statistics as part of the general education requirements.
The business core courses are designed to provide a strong foundation in financial, management and analytical skills that can help you be successful in any career field you choose.
You'll take business core courses such as:
Financial Accounting: Learn about the accounting cycle, and how to prepare financial documents in accordance with best practices and industry regulations. Communication skills and analytical skills are emphasized in this course.
Business Law: Examine the background and foundation of the legal system in the United States and how it relates to business management. Topics such as torts, contracts and product liability are addressed.
Introduction to Marketing: Every business degree will touch on marketing skills in some way, because meeting the needs of customers and the goals of the organization are everyone's responsibility. You may learn to conduct market research, as well as how to promote, distribute and price a variety of products and services.
The concentration in industrial-organizational psychology provides a comprehensive overview of various career options. "This starts in Introduction to Psychology, which presents basic psychology concepts through the lens of 5 themes: self-care, social justice, emotional intelligence, ethics and career connections," Lesniak said. "These last 3 in particular have a close alignment with the business world. The concepts show up again in later courses, as well."
Concentration courses may include:
Introduction to Psychology: This course provides an introduction to the scientific study of behavior. Topics include how to evaluate research, as well as exploration of different areas of specialization within the field of psychology.
Social Psychology: How an individual's thoughts, feelings and actions are connected and affected by others is the foundation of this course. Such issues as conformity, prejudice and interpersonal attraction are covered. The scientific method continues to be emphasized.
Industrial-Organizational Psychology: The core of this course is to focus on workplace effectiveness through research, assessment and interventions in the office environment. This is where you'll learn to synthesize your business and psychology studies. You may examine a variety of professional options for application of your degree.
Cognitive Psychology: Areas relating to memory, thinking, problem-solving and language are the focus of this class. Topics include study of memory disorders, learning disorders and other brain issues.
Cross-Cultural Psychology: The cultural makeup of an organization can greatly impact patterns of employee behavior. Topics in this course include formation and reduction of prejudice, discrimination and stereotyping in the business environment.
Finally, your 33 free electives are an opportunity to customize your degree even further. You could choose from across the business and psychology curriculum to create the learning experience that helps you best reach your personal and professional goals.
To help you meet these goals, every class at SNHU is taught by professionals working in the field. "Each term the students and I have dynamic conversations about how these topics are not just relevant in the work environment but also how they play a role in our lives," said Dr. Melissa Oleshansky, adjunct instructor of psychology at Southern New Hampshire University. "As a clinical psychologist during the day, I share with the class clinical case studies of how work stress impacts the mental health of employees and business owners. I offer a safe and nurturing environment for each student to explore their thoughts."
Curriculum Requirements & Resources
Business core: Business programs require learners to complete the business core program, which includes a variety of business-specific courses. This program focuses on 10 core competencies to prepare you for success wherever you go.
General education courses: All online bachelor's degree students are required to take general education classes, if not obtained in prior coursework. Through these foundation, exploration and integration courses, students learn to think critically, creatively and collaboratively, giving you the edge employers are looking for.
Technology resources: We provide cloud-based virtual environments in some courses to give you access to the technology you need for your degree – and your career. Learn more about our virtual environments.
Earn math credits for what you already know: Save time and tuition with our Pathways to Math Success assessments. Depending on your scores, you could earn up to 12 math credits – the equivalent of 4 courses – toward your degree for less than $50 per assessment.
List of Courses
Courses May Include
BS in Business Administration Industrial-Organizational Psychology Online
PSY 108
Introduction to Psychology
In this course, students will explore the complexities of the human mind by examining the science behind why we think, feel, and do. Students will experience the evolution of psychology through the early schools of thought, major branches, and core theories that guide contemporary perspectives. As students consider the broad influence of psychology on their perceptions, emotions, and everyday choices, they will acknowledge the idea that, in the human experience, "psychology is everywhere."
PSY 257
Social Psychology
Social psychology is an interesting, dynamic study of how people's thoughts, feelings and actions are affected by others. Issues discussed include prejudice, conformity, interpersonal attraction and violence. The scientific methods of studying such phenomena are emphasized.
PSY 258
Industrial Organizational Psychology
Industrial/Organizational Psychology is an applied field in psychology focused to improve the effectiveness of the workplace through research, assessment and interventions allowing for enhancement of the office climate, improvement of group and individual performance and overall organizational goals. I/O psychologists work in a wide variety of organizational settings including human resource agencies, professional administration, marketing, consulting, training and development, and university teaching.
PSY 305
Cognitive Psychology
Cognitive psychology focuses on mental processes; we explore research and theory relating to memory, thinking, problem-solving, and language. Applied topics will include learning skills to help improve memory, accommodating memory/language disorders, such as Alzheimer's disease and dyslexia, and understanding how brain scanning techniques can be used to understand memory.
PSY 324
Cross-Cultural Psychology
This course examines psychological issues in various cultural contexts and explores how ethnic and cultural backgrounds influence patterns of human thought and behavior. The course includes a focus on the psychological dynamics involved in the formation and reduction of prejudices, discrimination, and stereotyping.
Total Credits: 120
Minimum Hardware Requirements
| Component Type | PC (Windows OS) | Apple (Mac OS) |
| --- | --- | --- |
| Operating System | Currently supported operating system from Microsoft. | Currently supported operating system from Apple. |
| Memory (RAM) | 8GB or higher | 8GB or higher |
| Hard Drive | 100GB or higher | 100GB or higher |
| Antivirus Software | Required for campus students. Strongly recommended for online students. | Required for campus students. Strongly recommended for online students. |
| SNHU Purchase Programs | | |
| Internet/ Bandwidth | 5 Mbps Download, 1 Mbps Upload and less than 100 ms Latency | 5 Mbps Download, 1 Mbps Upload and less than 100 ms Latency |
Notes:
Laptop or desktop?  Whichever you choose depends on your personal preference and work style, though laptops tend to offer more flexibility.
Note:  Chromebooks (Chrome OS) and iPads (iOS) do not meet the minimum requirements for coursework at SNHU. These offer limited functionality and do not work with some course technologies. They are not acceptable as the only device you use for coursework. While these devices are convenient and may be used for some course functions, they cannot be your primary device. SNHU does, however, have an affordable laptop option that it recommends: Dell Latitude 3301 with Windows 10.
Office 365 Pro Plus is available free of charge to all SNHU students and faculty. The Office suite will remain free while you are a student at SNHU. Upon graduation you may convert to a paid subscription if you wish. Terms subject to change at Microsoft's discretion. Review system requirements for Microsoft 365 plans for business, education and government.
Antivirus software: Check with your ISP as they may offer antivirus software free of charge to subscribers.
Tuition & Fees
As a private, nonprofit university, we're committed to making college more accessible by making it more affordable. That's why we offer some of the lowest online tuition rates in the nation—and haven't raised our costs in a decade.
We also offer financial aid packages to those who qualify, plus a 30% tuition discount for U.S. service members, both full and part time, and the spouses of those on active duty.
| Online Undergraduate Programs | Per Course | Per Credit Hour | Annual Cost for 30 credits |
| --- | --- | --- | --- |
| Degree/Certificates | $960 | $320 | $9,600 |
| Degree/Certificates (U.S. service members, both full and part time, and the spouses of those on active duty)* | $675 | $225 | $6,750 |
Tuition Rates are subject to change and are reviewed annually. *Note: students receiving this rate are not eligible for additional discounts.
Additional Costs No Application Fee, $150 Graduation Fee, Course Materials ($ varies by course)
Frequently Asked Questions
What is a business psychology degree?
Business and psychology are two fields that work well together. When you combine them formally through a business psychology degree curriculum, you have an exciting and dynamic degree that focuses on how people behave in the workplace.
Having a professional on staff with the knowledge to maximize employee performance without compromising on best practices in business can be invaluable.
When you earn a business psychology degree, you are arming yourself with the know-how necessary to be successful at improving organizational productivity and personnel performance.
In whatever direction you choose to go with your business psychology degree, rest assured you can help to improve both productivity and workplace relationships, ultimately making your company a more efficient and more enjoyable place to work for everyone.
What can you do with a business psychology degree?
The great thing about a business psychology degree is how versatile it is. With a broad general education as the base of the degree, you'll have the writing, communication, analytical and math skills you need to excel in any job, in any industry.
The major coursework in business prepares you to tackle principles of human resources, marketing, operations management and business systems. Your studies will also touch on law, finance and general management principles.
Then, take this well-rounded business education and add the study of social psychology, industrial psychology, cognitive psychology and more as you learn how to apply these principles to any business setting.
From there, you can leverage your bachelor's degree with the guidance of your faculty, each of whom are professionals working in their prospective fields, to move forward in the job search or to continue on for a graduate degree.
Many businesses look to people with a business psychology degree to create training and strategies for increasing productivity and efficiencies, and to improve employee morale.
With a business degree combined with a psychology concentration, you may work as a:
Human resources manager: Put your people skills to work by engaging in hiring best practices as well as well as all facets of staff development and support. Highly administrative, this role also requires a strong level of communication and interpersonal skills. Almost every business needs a strong professional in this role to ensure that all staff management processes are in compliance with legal standards, as well as designed to help every employee be their best at work.
Industrial production manager: If systems and processes are your passion, this could be a rewarding career field for you. Manage factory floor processes, create strategic plans to increase productivity, and manage the supply chain for your business. A strong aptitude for strategic and creative thinking will serve you well here.
Training and development manager: In this role, your primary responsibility would be to design and implement training programs to support staff and help ensure they have the tools and information they need to be their best at work every day. You may also survey staff to ensure the effectiveness of this training. With a mix of instruction, administration, and interpersonal interaction, this dynamic role could position you for a rewarding career building and maintaining a strong workforce for your company.
While this bachelor of science degree does not qualify you to work as a psychologist, the coursework does help prepare you for graduate-level work needed to become a business psychologist. It also prepares you to enjoy an exciting career helping others be their best in the workplace.
What does a business psychologist do?
Business psychology is a subset of general psychology with many overlapping principles. You can study the minds and behavior of people in a business environment. That may involve studying the employees, the leadership, the overall company culture or all of the above. The field may also involve studying client and consumer behavior in the form of market research.
By understanding the aspects of running a business that keep it healthy and solvent and by being able to address the psychological factors that can affect the behavior of all parties involved, you can help businesses of all types thrive.
Business psychologists are also often found as training and development or human resources specialists. This is because your psychology background can help an organization develop and maintain effective hiring and staff development practices.
Can you go into business with a psychology degree?
Not only is business an option for people with coursework in psychology, working in the business world can be an excellent way to apply your background in psychology for the benefit of the company for which you work.
While any aspect of the business world would be well-served by your psychology degree, marketing is a particularly good fit. A strong background in psychology can provide you with the research skills and theoretical knowledge necessary to gauge consumer interest and predict spending habits.
Your strong communication skills can also be a benefit in virtually any professional field. Your psychology background means you have the foundation in liberal arts, including writing and math, that allows you to think both creatively and analytically, to help move any business forward.
You'll also have a deep understanding of the motivating factors behind human behavior. That can lead to a rewarding career in operations management, human resources, finance or design of business and information systems.
How do I become a business psychologist?
The first step to becoming a business psychologist is to earn a bachelor's degree in an applicable field. That is usually a bachelor's degree in business or psychology. We recommend a bachelor's degree in business administration with a focus on industrial-organizational psychology. That degree offers flexibility as well as broad transferable skills coupled with specific courses that will ground your business background in psychological principles.
From there, you may wish to pursue an MS in Psychology, which includes a master's in organizational psychology concentration, or take aim at an MBA or similar graduate degree. A doctorate may be required for some professional fields, depending on your career interests.
At Southern New Hampshire University, we not only have more than 200 degree programs available. We also have professional admission counselors standing by to assist with placement into the program that best suits your needs and goals. We also have a vibrant alumni network, so you are supported long after you complete your studies.
Can you get a master's in business with a bachelor's in psychology?
Not only can you earn a master's in business with a bachelor's in psychology, but the two fields overlap quite a bit. Both require a solid foundation in general education and the liberal arts. Strong written and oral communication skills are a must. A knowledge of math, in particular economics and applied statistics, is also helpful in both fields.
The major coursework for Southern New Hampshire University's online Bachelor of Science (BS) in Business Administration with a concentration in Industrial Organizational Psychology includes a lot of intentional overlap between business and psychology so you gain the knowledge you'll need for a rewarding career in business psychology.
In particular, you will study financial accounting, business law, introduction to marketing and even human resources administration. All of these courses will benefit from your further study in your psychology concentration in industrial organizational psychology as well. There, you will add the study of social psychology, industrial psychology and even cross-cultural psychology to your professional repertoire.
All of this together can prepare you well for a successful business career, especially when paired with an online master's in psychology, online MBA or similar graduate-level business degree. SNHU will be ready to help you explore your career options either way to ensure you maximize your credits and earn your master's degree on the timeline that is best for you.
What is an organizational psychology degree?
Organizational psychology, also known as business psychology, is a specialization that combines general psychology principles with how the business world functions. If you are interested in a career that involves driving institutional change, an organizational psychology degree is for you.
Every business needs its most important resource – its people – to work together well. But that can be a challenge when different working styles, cultural norms and personality types are in the mix. That challenge needs a professional well-versed in best business practices as well as an understanding of behavior and psychology. Great job satisfaction awaits the person ready to help improve process and culture and help every employee find their motivation. After all, psychologists base their professional practice in knowledge obtained from verifiable evidence of human behavior.
Throughout the curriculum, "we discuss a variety of mental health conditions and how mental health plays a role in one's capability of working efficiently and productivity or how one's mental health can contribute to interpersonal conflict, burn out and workplace despair," said Dr. Melissa Oleshansky, adjunct instructor of psychology at Southern New Hampshire University. "We work as a team and listen and share with each other all term long while discussing the practical life skills and strategies to improve job skills, personal growth and motivation for success that are so crucial to the practice of organizational psychology."
References
Sources & Citations (1, 2)
1Bureau of Labor Statistics, U.S. Department of Labor, Occupational Outlook Handbook, on the internet, at:
https://www.bls.gov/ooh/management/home.htm (viewed July 7, 2020)
https://www.bls.gov/OOH/management/human-resources-managers.htm (viewed July 13, 2020)
https://www.bls.gov/ooh/management/industrial-production-managers.htm (viewed July 13, 2020)
https://www.bls.gov/ooh/management/training-and-development-managers.htm (viewed July 13, 2020)
Cited projections may not reflect local and/or short-term economic or job conditions and do not guarantee actual job growth.
2According to a survey responses from over 9,200 SNHU online students conducted in the fall of 2019.