Construction Management Professor Nathaniel St. Jean: A Faculty Q&A
Architect and designer Nathaniel St. Jean is among the first professors in Southern New Hampshire University's construction management program, helping to educate a new generation of construction professionals. He shared his thoughts on teaching, the importance of education and more as part of our Faculty Spotlight series.
Tell us a little bit about your professional background.
I have been in the AEC (architecture, engineering, construction) industry for over 12 years, starting out as a laborer for a contractor. After completing a professional degree in architecture, receiving my M.Arch from Wentworth Institute of Technology in Boston, I worked as a project manager for a residential design-build firm blending the fields of architecture and construction. Both before and after college, I worked for an OPM (owner's project manager) firm, a large architectural practice and a few custom residential builders.
Five-thousand, six-hundred residency hours, and 8 registration exams later, I became a registered architect here in New Hampshire as well as in the Commonwealth of Massachusetts. In 2017, I launched my own architectural practice focusing on simplifying the complexity of the architectural and construction processes that often frustrate homeowners. Design should not be intimidating to anyone and should be available to everyone. I am in a fortunate position to be able to continue practicing architecture alongside my teaching responsibilities.
What led you to academics, and in particular, SNHU?
I just so happened to move up to New Hampshire the same year SNHU launched the College of Engineering, Technology, and Aeronautics (CETA), and was specifically interested in CETA's construction management program. Still in its fledgling years, I am very much interested in blurring the lines between architecture and construction. Both fields work alongside each other in practice, the model we operate from brings that methodology into the classroom. CETA is pushing the boundaries of higher education, and I very much wanted to be a part of that. Having the ability to perform research, connect students with industry, and push the boundaries of what a construction manager of the future can be drives me.
What drew you to this field of study? What keeps you excited about it?
I have always been fascinated by the act of assembly, how layers of individual components come together to form a whole. This can be applied to writing a book for example – selecting appropriate characters to form words, stringing together a combination of those words to create sentences, that in turn creates paragraphs, chapters, etc..
Where I get excited is when you take physical components from the built world and start to layer and assemble them into habitable space; this is the act of construction. The impact this construction has on society is where architecture plays its part, from the form of the constructed assembly, how the components interact with each other, to how people circulate through it and perceive and experience it. This is what drew me in and what I share with students every class.
What do you find rewarding in your position as full-time faculty?
Having the ability to share my passion and knowledge with students. It is those moments when students are excited about the content and really engaged in class that I enjoy.
Can you think of a particularly impactful or eye-opening moment as a faculty member?
It's those moments when I present (an) open-ended project, i.e., an actual community project to students, and they just run with it. These projects often start with very limited direction, but the students apply what they have learned and create incredible results.
It is those same moments when I receive projects that were completely unexpected!
What advice do you have for students interested in pursuing their construction management degree?
My advice: Start your degree with an open mind and do not be afraid to (take) what opportunities your degree will grant you.
Very often, students start the program with a perception of what they think the program is and what they can do with it when they graduate. If you come into the program with an open mind, you will be surprised at the variety of careers, knowledge and skills that will be presented to you. The program is more than working in construction; it is about collaboration, leading other professionals and ensuring a sustainable built future.
How can people stand out in this field?
Anyone can stand out in construction if they can leverage the value they bring to the field. Often, students have a hard time understanding this. Every student graduates our program with very similar skill sets, but it is their individual experiences that start to set them apart from each other. Once you are aware of what you personally can bring to the field over your peers, you will see that opportunities are everywhere.
What, if anything, did you not expect from your career path?
I laugh when people ask me this question! My career has taken a few twists and turns (which can equate to risk) along the way, the thread tying it all together is that I have stayed within the realm of AEC. I never thought I would launch my own practice at this stage in my life nor be teaching. Both were on my mind, and it just so happened they both presented themselves around similar times. I could not have asked for better opportunities. I enjoy the design work in my practice and love collaborating with future construction professionals in the classroom.
What do most people not understand about working in the construction field?
As issues arise, you must be able to make decisions quickly. Issues will always present themselves on any project, large or small, and it is essential the project stays on schedule. Construction professionals frequently display grit to create successful projects.
How have you found ways to effectively connect with students?
I had a professor once tell me, "when you're out in the real world, you will understand." With that mentality, it is hard to connect with instructors and the content if one does not see its importance. In all my courses, I center content, projects, presentations, etc. around actual, real-world applications because even as students, they are a part of society. We frequently invite stakeholders to presentations, work on case studies and solve "real-world," open-ended problems.
What do you enjoy doing when you're not working?
I joke with my family about this a lot and always bring up Laura Numeroff's "If you Give a Mouse a Cookie." In my case, it's "If you Give an Architect a House." I am constantly strapping on my tool belt or sitting at my drafting board to either remodel rooms, update finishes, design built-ins or plan the landscaping for the yard. Just like that mouse receiving the cookie, I am on a slippery slope – though I very much enjoy it.
What is one (or two) books every student in the construction program should read?
"Experiencing Architecture" by Steen Eiler Rasmussen
"Welcome to Your World: How the Built Environment Shapes Our Lives" by Sarah Williams Goldhagen
Both books will help you understand the importance of the built environment around all of us.
Why is education important to society as well as to you personally?
One should always welcome enlightening experiences, no matter one's milieu.
Curiosity does wondrous things and starts conversations.
Joe Cote is a staff writer at Southern New Hampshire University. Follow him on Twitter @JoeCo2323.
Explore more content like this article
August 19, 2021
If you're wondering how to become a computer programmer, the field requires academic knowledge, a passion for math and engineering, adaptability and hands-on experience.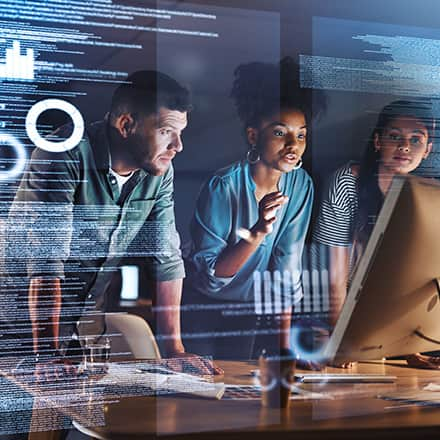 August 11, 2021
With a computer science degree, you can embark on a career with dozens of potential job roles suited to your interests. You can use the knowledge you develop earning your degree to work in technology, manufacturing and more.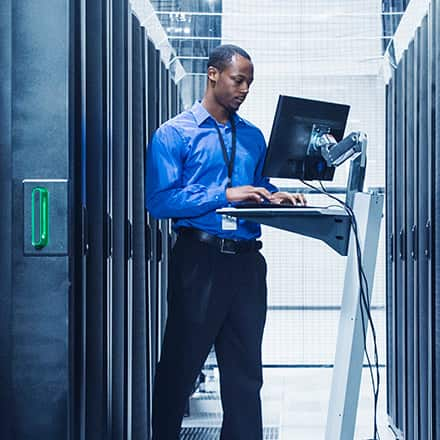 July 20, 2021
The field of cyber security is about leveraging top-notch problem-solving skills with technical aptitude to keep people and data safe. Despite being relatively new, the field of cyber security is here to stay.