What Do Mechanical Engineers Do?
Mechanical engineers design machines and other solutions to solve mechanical problems and challenges. They often create machines such as engines or HVAC systems and products ranging from medical devices to cars.

Understanding the Numbers
When reviewing job growth and salary information, it's important to remember that actual numbers can vary due to many different factors — like years of experience in the role, industry of employment, geographic location, worker skill and economic conditions. Cited projections do not guarantee actual salary or job growth.
Mechanical engineering can touch every facet of your life, from the buildings you live and work in to the cars you drive daily. Mechanical engineering even plays a role in producing the food you eat and the tools you use to cook it.
But what does a mechanical engineer actually do?
Mechanical engineering job descriptions can vary significantly from industry to industry and from business to business, said Jennifer McInnis, a faculty member of the mechanical engineering program at Southern New Hampshire University (SNHU). Which means there are diverse job opportunities for degree holders.
Mechanical engineers often design machines, from engines and heating, ventilation, and air conditioning (HVAC) systems to elevators and escalators. However, you could also play a vital role in designing and manufacturing products ranging from medical devices to automobiles, according to the U.S. Bureau of Labor Statistics (BLS).
"You might be working in an analysis role, creating systems, predicting how things will perform or explaining why things behave the way they do," McInnis said. "Sometimes mechanical engineers are in charge of large systems and thinking about how a lot of factors are working together, while others will design the minute details of a part."
What is Mechanical Engineering?
"Mechanical engineering is problem-solving," said McInnis. "It's applying science and math and other specific knowledge to design solutions to a problem."
Mechanical engineering is one of the broadest engineering categories and involves the research, design, construction and testing of mechanical devices and sensors, including various tools, engines and machines, BLS reports.
If becoming a mechanical engineer interests you, your next step may be considering a mechanical engineering education.
What Can You Do with a Mechanical Engineering Degree?
Wondering where a mechanical engineering degree might take you? You can work across various industries, from automotive and construction to information technology, biomedical and manufacturing.
As technology advances, the field continues to grow and offer new and exciting mechanical engineering career paths for skilled and educated workers.
You may wonder how challenging it is to get started as a mechanical engineer and if it's a competitive field. Becoming a mechanical engineer requires a strong understanding of math and science. Most mechanical engineering careers typically require an engineering bachelor's degree to get started in the industry, according to BLS.
BLS data shows that the employment of mechanical engineers is projected to grow 2% through 2031, resulting in more than 6,400 new jobs. And because mechanical engineers often work on cutting-edge technologies and industrial pursuits, opportunities may continue to grow as technology evolves.
Earning a mechanical engineering bachelor's degree is an important first step toward accessing this growing field, McInnis said. However, if you're interested in a specialized area of mechanical engineering or want to lead a team of engineers, completing a master's degree program can help set you apart.
For example, one possible master's degree path for mechanical engineers is to earn an MBA in Project Management, McInnis said. After years of challenging economic factors, staying on schedule and budget is increasingly important, and project managers are in demand, according to the American Society of Mechanical Engineers (ASME).
With a focus on project management, engineers can use their attention to detail and process design skills to oversee manufacturing, construction or other engineering projects and ensure they are efficient and cost-effective.
Where Do Mechanical Engineers Work?
There are many different types of engineering jobs you could take on with an engineering degree. Explore the mechanical engineer jobs below to learn more.
Automotive Engineer - As a mechanical engineer in the automotive industry, you can have a hands-on role in designing and producing the vehicles you use daily. According to BLS, auto research engineers improve the performance of cars, from the design of suspension systems and aerodynamics to new alternative fuels. Mechanical engineers that work in transportation equipment manufacturing earned a median of $97,000 in 2021, according to BLS.


Biomedical Engineer - Mechanical engineers also work in the biomedical field. Engineers can design and manage the production of life-saving medical equipment, including artificial limbs, pacemakers and even robotic surgical assistants, according to the Institution of Mechanical Engineers (IME).


Construction Engineer - As a mechanical engineer, you could be responsible for the fine details of a construction project, including the HVAC of a new office building or the delivery of fuel to a new home, according to IME.


Manufacturing Engineer - Mechanical engineers play a vital role in the success of manufacturing. According to IME, manufacturing engineers design the machines and technology that create the products you may rely on, from food products and medical devices to appliances and automobiles. Machinery manufacturing engineers earned a median of $79,770 in 2021, according to BLS.


Process Engineer - As a process engineer, you'll specialize in improving how things are done, according to IME. Process engineers assess mechanical processes to boost efficiency and safety, with opportunities available in industries from water and power supply to the manufacturing of pharmaceuticals.


Robotics Engineer - With a career as a robotics engineer, you'll be responsible for planning, building and maintaining robots, according to BLS. Robotics engineers are responsible for determining how robots will use technology to detect and respond to stimuli and how this technology will fit into a robot's design.
The work environments of a mechanical engineer can also vary. For example, while many mechanical engineers spend their time behind a desk using computer systems to create and analyze designs, others are in the field testing and implementing designs and processes, McInnis said.
Getting Started with a Mechanical Engineering Career
No matter your ultimate mechanical engineering career goal, there are several key ways to set yourself apart from other job seekers.
Finding an internship and completing certifications can boost your resume with hands-on professional experience that many employers are looking for, McInnis said. In addition, engineering certification programs can provide critical skills, from engineering design software to hazardous waste incinerator operations.
And while hands-on experience and a strong education in math and science are essential if you're interested in mechanical engineering, McInnis said one of the most basic requirements for success is much simpler.
"The most important thing is a curiosity — a willingness to ask why and explore hard questions," she said.
A degree can change your life. Find the SNHU engineering degree that can best help you meet your goals.
Danielle Gagnon is a freelance writer focused on higher education. Connect with her on LinkedIn.
Explore more content like this article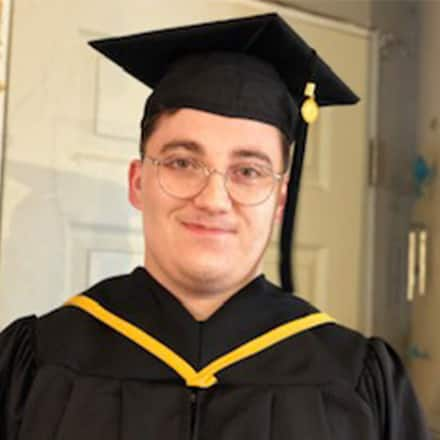 Jacob Kane-Conrad '21 was following a well-worn path to his college degree, but he also did it his own way.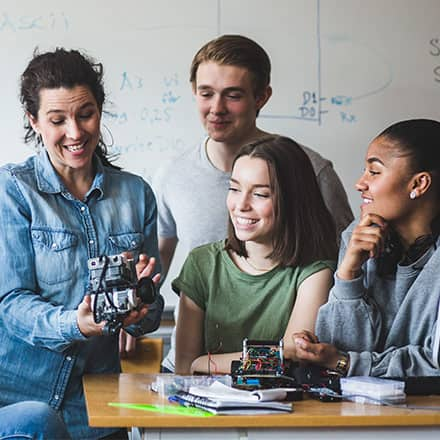 Let's start with a basic question: Exactly what does STEM mean? It's a term many are familiar with, but don't necessarily understand. STEM is a common abbreviation for four closely connected areas of study: science, technology, engineering and mathematics.
From Grace Hopper, an early pioneer in computer programming, to Katherine Johnson's contributions as a space scientist, women have been proving their value to the STEM fields for years and years. While there isn't one straight pathway into STEM, there are some general strategies that will help.
About Southern New Hampshire University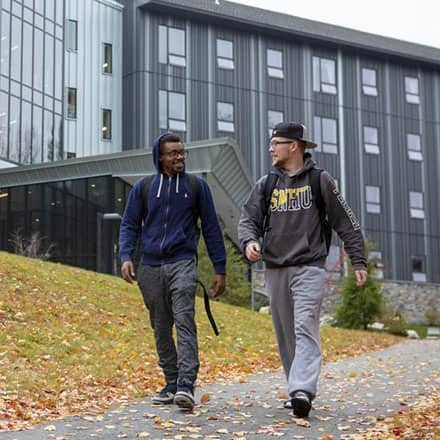 SNHU is a nonprofit, accredited university with a mission to make high-quality education more accessible and affordable for everyone.
Founded in 1932, and online since 1995, we've helped countless students reach their goals with flexible, career-focused programs. Our 300-acre campus in Manchester, NH is home to over 3,000 students, and we serve over 135,000 students online. Visit our about SNHU page to learn more about our mission, accreditations, leadership team, national recognitions and awards.