Earn an MBA in Project Management
$627/credit (30 credits total)
Program accredited by ACBSP
Complete in about 1 year
No GRE/GMAT required
Join an in-demand career field
Meets educational requirement to sit for PMP® exam
MBA in Project Management Program Overview
Meet the growing demand for project leaders and couple your MBA with a project management concentration with the Master of Business Administration in Project Management from Southern New Hampshire University. Learn what it takes to plan, monitor, measure and adapt a project from start to finish, and earn an MBA that fits right into your life.
A Project Manager's job is to keep projects and people on track, and the field of project management is growing as more companies move to project team-based business models. Our MBA is all about understanding and optimizing the functions of a business. The project management MBA builds a strong foundation of management skills, and you can apply these skills to leadership roles across a variety of industries, including construction, healthcare, IT development, manufacturing and more.
SNHU is also a Registered Education Provider (R.E.P.) of the Project Management Institute (PMI)®. PMI is the world's largest project management member association, certifying more than 1 million project managers worldwide. Students who take QSO-645: Project Management for Project Management Professional (PMP)® Certification course as part of their concentration can satisfy the educational requirement of the PMP exam. This industry-recognized credential demonstrates proven project management skills and could help boost career growth and earning potential.
Learn how to:
Analyze quantitative and qualitative data to inform project management decision-making
Develop and foster adaptable strategies for various projects
Learn to continually improve organizations and their practices
Lead and collaborate with a variety of key stakeholders
Cultivate globally aware and culturally responsive teams and organizations
Create and implement plans that articulate organizational culture, align with ethical and legal standards, and promote sustainable business practices
Demonstrate knowledge in project management that builds upon the core competencies of business administration
SNHU's MBA in Project Management is one of the most affordable MBAs in the nation and can be completed in just over a year.
Career Outlook
With an MBA in Project Management online from SNHU, you can develop the skills and experience you need to capitalize on the growing demand for qualified project managers.
PMI® expects project management jobs to grow by more than 31% through 2027, creating a total of 22 million new project management jobs.1 Earning potential for project management workers is also strong – particularly for workers with the PMP certification. A 2020 PMI survey found that PMP-certified workers earned 22% more than those without certification.2
The project management MBA offers a unique mix of project management skills and broad-based business knowledge that can help you stand out in this growing field.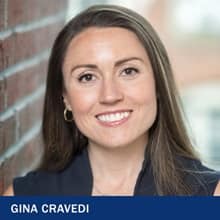 "This degree will not only prepare you to carry a project management certification but it provides you the business acumen to put those project skills to work with any industry and any project model environment," said Gina Cravedi '18, SNHU's director of marketing operations, an MBA graduate and certified Project Management Professional (PMP).
Project managers can work in a variety of industries, including:
Construction or engineering
Healthcare or government agencies
Information technology or manufacturing
Food service and hospitality
Music and entertainment
Throughout these fields, project managers play an important role in the process of moving projects, organizations and entire industries forward. Supply chain management, for example, relies on the expertise of project managers to run its processes smoothly and maintain availability of essential goods and services.
A project management MBA can teach you the in-demand skills needed to succeed in one of these critical project management jobs:
Program or project manager:

Project managers oversee a project from start to finish. They make sure the scope and goals of the project are on track. Project managers typically work closely with company leadership and may be supported in their roles by other project management positions.

Project risk manager: Before any project begins, a project risk manager is tasked with analyzing market and operational risks. Risk managers create and communicate risk mitigation policies and processes for a project's workers.
Project cost estimator: Project cost estimators gather and analyze data to estimate the amount of time, money, materials and labor needed for a project. They work to ensure a project is completed on time and within budget.
Project procurement manager: Once a budget is set, a project procurement manager communicates with vendors to source supplies, equipment and service contracts. Procurement managers seek the most cost-effective and quality products for the project at hand.
Project quality manager: Maintaining project quality from start to finish is the job of a project quality manager. Quality managers monitor the performance and outcome of a project and identify any areas of quality improvement needed.
Job growth and earning potential for project management careers will vary depending on the career you pursue with your project management MBA.
Construction managers, for example, earned a median salary of $95,260 in May 2019. Jobs for construction managers are projected to grow 8% through 2029. General and operations management jobs are projected to grow 6% through 2029. The median annual wage for these positions was reportedly $100,780 in 2019.3
Your project management MBA can also help you prepare for a career as an operations research analyst, using data to drive better business decisions. Jobs in this field are projected to grow 25% through 2029 with a reported median salary of $84,810 in 2019.3
Not sure you want to work as a project manager? The skills gained in a project management MBA can help you develop key leadership and career skills that enhance any business management position.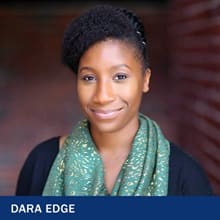 Earning an MBA in Project Management gave Dara Edge '15 new tools to support her career in social media. As a social media community manager for SNHU, Edge manages engagement on the university's social media channels and works with teams from across the organization to analyze community engagement data.
Edge said her MBA program helped develop the strong critical analysis and communication skills needed for this role.
"You have the ability to use the degree in so many different ways," said Edge. "Whether you want to work in the project management field, work in management, or if you want to learn how to manage projects in general. You'll always be able to use the skills and knowledge that you'll learn in the program."
Start Your Journey Towards an Online Project Management Degree
Why SNHU for Your MBA in Project Management
Flexible
With no set class meeting times, you can learn on your schedule and access online course materials 24/7. Our online MBA program offers more fluidity around assignment due dates than before and course resources better suited for the on-the-go learner.
Affordable
Take advantage of some of the lowest online tuition rates in the nation – with total tuition at $18,810 – plus financial aid for those who qualify. We also make it easy to transfer to SNHU by accepting up to 6 credits toward your online MBA from your previous institution.
Respected
Founded in 1932, Southern New Hampshire University is a private, nonprofit institution with over 100,000 graduates across the country. SNHU is regionally accredited by the New England Commission of Higher Education (NECHE), which advocates for institutional improvement and public assurance of quality.

In addition, SNHU's suite of online business programs, including the MBA, are also programmatically accredited by the Accreditation Council for Business Schools and Programs (ACBSP).

Recently, SNHU has been nationally recognized for leading the way toward more innovative, affordable and achievable education:
"Most Innovative" regional university honors from U.S. News & World Report each year since 2015
A $1 million grant from Google.org to explore soft skills assessments for high-need youth
Recognition as a 2017 Digital Learning Innovator by the Online Learning Consortium
Network
At Southern New Hampshire University, you'll have access to a powerful network of more than 20,000 students, alumni and staff that can help support you long after graduation. Our instructors offer relevant, real-world expertise to help you understand and navigate the field. Plus, with our growing, nationwide alumni network, you'll have the potential to tap into a number of internship and career opportunities.
Extensive Business Alumni Network
Since our first MBA graduate class in 1974, we've welcomed over 20,000 MBA graduates to our alumni network. For current students, that means an extensive business networking group, an opportunity to seek out college mentorship opportunities and learn from students who have already walked the path.
96.5% of students would recommend SNHU.4 Discover why SNHU may be right for you.
Part of our mission to expand access to quality, higher education means removing the barriers that may stand between you and your degree. That's why you can apply at any time and get a decision within days of submitting all required materials — with no GRE or GMAT required.
Acceptance decisions are made on a rolling basis throughout the year for our 5 graduate terms.
Simply contact an admission counselor, who can help you explore financial options, answer all your questions and walk you through the application process, which includes:
No application fee
Completing a graduate application
Providing undergraduate transcripts
Courses & Curriculum
The MBA in Project Management online combines theory with practical application. You can graduate with a set of tools that complement today's tech-intensive workplace. In the updated curriculum, you'll engage in scenario-base learning opportunities, allowing you to complete activities and individually graded group work based on solving real-world business problems. This type of learning offers hands-on learning experience in your online classroom that mimics real-world work settings and challenges.
Taught by professors with many years of business experience, your courses will focus on how to lead a project from start to finish – smoothly. You'll learn how to define the scope of a project, develop a project timeline, and identify costs and resources.
Project management learning will be supported by the MBA core curriculum, which focuses on all aspects of business leadership, including:
Building Business Leaders
Applied Business Statistics
Leading People and Organizations
Optimizing Brands
Leading Organizational Change
And more
Your project management degree courses will focus on the tools, processes and strategies used to successfully hit the goals of any big project.
You'll learn how factors like scope, time, cost, quality, risk, resources and communication impact a project. You can apply this learning to real-world case studies to gain key decision-making experience. And you'll get hands-on practice using manual and technology-based tools to start, plan and control projects.
If you're interested in seeking the PMP certification, you have the option to take QSO-645: Project Management for PMP Certification as part of your MBA program. In this course, you'll explore the professional and social responsibilities of project management. You can also get a deeper understanding of the tools and techniques you can use to plan and manage projects.
This course satisfies the education requirement of 35 hours needed to take the PMP exam. It does not guarantee certification or passage of the certification exam, but does get you closer to earning this key credential. You must meet all other PMP requirements, including work experience hours, in order to sit for the exam.
No matter what your goals are, an MBA in Project Management offers key leadership and career skills you can use to be successful as a project manager or business leader. These skills include:
Communication.

Communicate effectively between internal team members, clients and vendors.

Critical thinking. Know how to ask questions, solve problems and make decisions.
Leadership. Be an active leader and coach for members of your project team to keep projects running smoothly.
Organization. Plan and monitor project timelines to keep projects on track.
Students with non-business academic backgrounds may be required to take foundation courses. As an add-on to your degree with minimal additional courses required, MBA students can also pursue a graduate certificate beyond the standard degree program, including a project management graduate certificate. This allows you to list another significant credential on your resume with minimal additional coursework.
Don't have a business background? No problem. Our MBA is accessible to everyone. Interested students must have a conferred undergraduate degree for acceptance, but it can be in any field. Those without an undergraduate degree in business or a related field may be asked to complete up to 2 foundation courses to get started. These foundations cover essential business skill sets and can be used to satisfy elective requirements for the general-track MBA. With foundations, the maximum length of your online MBA would be 36 credits.
Attend full time or part time. Students in the MBA have the option to enroll full time (at 2 classes per term) or part time (with 1 class per term). Full-time students should be able to complete the program in about 1 year, while part-time students could finish in about 2 years. Our SNHU students are busy, often juggling jobs, family and other obligations, so you may want to work with your academic advisor to identify the course plan that works for you. The good news is, you can switch from full time to part time and back again as often as you want.
List of Courses
Courses May Include
MBA Project Management
MBA 530
Leading People & Organizations
Impactful leaders have the ability to define direction, understand their uniqueness, communicate effectively, and use emotional intelligence to lead people, teams, and organizations. Learners will explore leadership theories, issues, and trends, while also applying evidence-based methodologies and tools to assess and elevate their personal leadership plan. By connecting leadership theories and methodologies to trends, challenges, and opportunities facing leadership, this course will help learners to effectively lead and empower others.
MBA 620
Measuring Success in an Organization
Effective leaders need a comprehensive understanding of financial and management accounting principles, analytical techniques, and computer-based tools. Learners will prepare, monitor, and evaluate financial and accounting reports and metrics and present their findings and recommendations. From reporting to planning, learners will develop an acute awareness of a perpetually changing business environment and how entities measure its success, challenges and resources.
QSO 510
Quantitative Analysis for Decision Making
This is a survey of the mathematical, probabilistic and statistical tools available for assisting in the operation and management of industrial organizations.
QSO 640
Project Management
This course includes the study of concepts, tools, and practices of project management. The course adopts a managerial process approach to Project Management, which consists of initiating, planning, executing, controlling and closing the project. Major topics will include project scope, project time, project cost, project quality, project risk, project resources, project communications and how to be an effective project manager. Cases are utilized to integrate the learning in the course and provide decision- making experience for the student.
QSO 645
Project Management for PMP Certification
Learn the five process groups and ten knowledge areas that guide project management using A Guide to the Project Management Body of Knowledge, (PMBOK Guide) - Sixth Edition, Project Management Institute, Inc., 2017. Utilize process inputs and outputs, as well as tools and techniques, to effectively plan and manage projects. Explore the professional and social responsibilities of project management. The course is designed to help students prepare for the Project Management Professional (PMP) exam. The course satisfies the educational requirement of 35 hours of project management education for the PMP exam. However, it does not guarantee success on the PMP exam (PMP and PMBOK are registered marks of the Project Management Institute, Inc.)
QSO 680
Seminar in Project Management
Project management is a core skill in today's fast-moving business environment. Project managers are required to manage complex, time- pressured projects and programs using advanced tools and techniques for maximum effect. Through this course, the students will learn advanced methods to initiate, plan and control projects. They will gain experience planning complex projects using both manual and PC-based tools.
Total Credits: 30
Tuition & Fees
Tuition rates for SNHU's online degree programs are among the lowest in the nation. We offer a 25% tuition discount for U.S. service members, both full and part time, and the spouses of those on active duty.
Online Graduate Programs
Per Course
Per Credit Hour
Annual Cost for 15 credits
Degree/Certificates
$1,881
$627
$9,405
Degree/Certificates
(U.S. service members, both full and part time, and the spouses of those on active duty)
$1,410
$470
$7,050
Tuition rates are subject to change and are reviewed annually.
Additional Costs:
$150 Graduation Fee, Course Materials ($ varies by course)
Frequently Asked Questions
What can you do with an MBA in Project Management?
It depends on your career goals. One of the benefits of a project management MBA is that there is demand for project management skills in just about every industry. Even if your career doesn't lead you directly to the job title of project manager, you'll gain key management and career skills that can enhance any business leadership role.
"Because the role of the project manager differs in an organization, it's important to have a well-rounded business background to understand how you fit into that particular organization and how their business functions around you and your project," said Gina Cravedi '18, SNHU's director of marketing operations.
Demand for project managers is high. According to the Project Management Institute (PMI®), there will be 22 million new project management job openings through 2027.1
Project management jobs can be found across many industries, including transportation, retail, military, e-commerce, healthcare, financial services, higher education, insurance, food service, manufacturing and hospitality.
You could find yourself leading a team of engineers to work toward a common goal, like the creation of a new product. Or you could focus on boosting the efficiency of a construction project, keeping an eye on the bottom line and working to minimize waste. You could even work as a project management consultant, helping businesses set up better project management systems.
Jobs for project managers include:
Program or project manager:

Oversee a project from start to finish and make sure the scope and goals of the project are on track.

Project risk manager: Research and analyze project risks, and communicate risk mitigation practices for a project's workers.
Project cost estimator: Estimate the amount of time, money, materials and labor needed for a project.
Project procurement manager: Communicate with vendors to source cost-effective supplies, equipment and service contracts.
Project quality manager: Monitor the performance and outcome of a project and identify any areas of quality improvement needed.
With the knowledge gained in an MBA, project management skills can also be applied to other business leadership roles across many industries.
Should I get an MBA in Project Management?
If you want a rewarding career leading a team or department, then yes. An MBA in project management can give you the communication, problem-solving and critical-thinking skills you need to succeed in a leadership position.
"In many organizations the project manager works with team members who don't report to them, which really calls on leadership skills and understanding human behavior to inspire and motivate a team to accomplish a project goal," said Gina Cravedi '18, SNHU's director of marketing operations.
Project managers are in high demand, and advanced education for project leaders is also common. According to a survey by the Project Management Institute (PMI®), 46% of project managers have their master's degree, compared to 43% of respondents with a bachelor's degree.1
Even mid-pandemic 2020, the percentage of recruiters who wanted to hire MBAs in 2021 – 89% – wasn't too far off from pre-pandemic 2020 numbers, at 92%, according to the Graduate Management Admission Council (GMAC) 2020 corporate recruiter survey.5
With an MBA in project management, you'll develop key career and leadership skills taught in the core MBA business courses. You can also benefit from advanced project management courses designed to prepare you to lead a project from start to finish.
With a project management MBA, you could find work across virtually any industry. Project management jobs are available in:
Construction and engineering
Healthcare
Information technology
Government agencies
Food service and hospitality
Financial services
Music and entertainment
Law
Is a PMP better than an MBA?
A PMP and an MBA can both help to advance a project management career. Determining which one is right for you depends on your career goals. For some project managers, earning both credentials may be the best move.
A PMP, or Project Management Professional certification, is a specialized credential for workers interested in operational and project management. Often recognized as the gold standard for project management certification, the PMP can prepare you to lead teams and manage projects across virtually any industry. Earning a PMP certification demonstrates proven skill and experience in project management and may lead to higher earning potential.2
An MBA is a graduate-level degree program designed to give you a strong foundation of business and leadership skills. With a project management MBA concentration, you'll also explore the tools, practices and processes used to keep projects and organizations running smoothly.
At SNHU, we offer many other online MBA concentrations that may also support a project management career, including an MBA in Operations and Supply Chain Management.
What degree is best for a project manager?
It depends on the career you want to pursue. Project managers need strong organizational, communication and problem solving skills. Strong leadership skills are also key. There are many degree options that can help you gain these critical skills and start – or advance – a project management career.
Most project management jobs will require at least a bachelor's, whether it be an online degree or a campus major. Southern New Hampshire University offers two project management bachelor's degree options.
An online operations management degree can prepare you for a career developing, improving and managing the processes used to produce and transport goods or services. With an optional degree concentration in project management, you could gain the knowledge and skills you need to manage projects on time, on budget and within scope in almost every industry.
An online project management degree concentration under the BS in Business Administration program also offers project management learning, supported by a broad-based business education. You'll explore how to successfully plan, execute and close a variety of projects. And you can gain a strong foundation in the strategies and principles used by successful organizations to get more done.
If you want to advance your career even further, a project management master's degree can help. At SNHU, you have two options for graduate degrees in project management.
With a master's degree in project management, you'll explore operations management, project management, supply chain management, logistics, quality control and management science. You can gain the tools and leadership skills needed for success in an advanced project management position.
The MBA in Project Management also explores the ins and outs of project management. But this program also provides a deep understanding of what makes a business work. You'll study business law, ethics, marketing, economics and decision-making. The skills you learn in a project management MBA program can be applied to project manager jobs and other business leadership positions.
Is project management a good career choice?
Project management is a growing field with opportunities in virtually every industry. Do you have a passion for engineering and product creation? Do you want to work in the field at a construction site or healthcare facility? A project management degree can help you get there.
Project managers are in high demand. According to the Project Management Institute (PMI®), jobs for project managers are projected to grow by over 31% – or nearly 22 million jobs – through 2027.1
Demand for project managers is expected to continue to grow, as more businesses move toward project team-based models and supply chains continue to grow more complex. Skilled managers are critical to the success of these complex processes that keep organizations – and entire industries – running smoothly.
Project managers also have strong career and salary potential. With an MBA in project management, you could boost your career prospects even higher.
SNHU has provided additional information for programs that educationally prepare students for professional licensure or certification. Learn more about what that means for your program on our licensure and certification disclosure page.
The PMI Registered Education Provider logo, PMI, and PMP are registered marks of the Project Management Institute, Inc.
References
Sources & Citations (1, 2, 3, 4, 5)
1Project Management Institute, Project Management Job Growth and Talent Gap 2017-2027, on the internet, at: https://www.pmi.org/learning/careers/job-growth (viewed Nov. 17, 2020)
2Project Management Institute, Project Management Salary Survey 10th Edition, on the internet, at: https://www.pmi.org/-/media/pmi/documents/public/pdf/learning/salary-survey-10th-edition.pdf (viewed Nov. 17, 2020)
3Bureau of Labor Statistics, U.S. Department of Labor, Occupational Outlook Handbook, on the internet, at:
https://www.bls.gov/ooh/management/construction-managers.htm (viewed Nov. 17, 2020)
https://www.bls.gov/ooh/management/top-executives.htm (viewed Nov. 17, 2020)
https://www.bls.gov/OOH/math/operations-research-analysts.htm (viewed Nov. 17, 2020)
Cited projections may not reflect local and/or short-term economic or job conditions and do not guarantee actual job growth.
4According to more than 9,200 SNHU online students in survey responses from the fall of 2019.
5Graduate Management Admission Council, The Impact of COVID-19 on the Hiring of Business School Graduates: Corporate Recruiters Survey 2020 [PDF], on the internet, at https://www.gmac.com/-/media/files/gmac/research/employment-outlook/gmac_corporate_recruiters_survey_sept_2020.pdf (viewed Nov. 17, 2020)