Congratulations on your acceptance to Southern New Hampshire University! We are excited for you to join our community. To confirm your enrollment as a graduate student on campus, please submit your tuition deposit online at: www.snhu.edu/paydeposit
Once you've made your deposit, follow these steps to get you on your way towards earning your master's degree at SNHU:
Step 1: Log Into Your mySNHU Account
Using your mySNHU credentials, log in regularly to read important updates regarding the start of the semester.
Step 2: Connect with Your Graduate Academic Advisor
Once your deposit is received, your advisor will be in touch with you to schedule an initial meeting to discuss your goals, program and class schedule.
Step 3: Submit Your Medical Records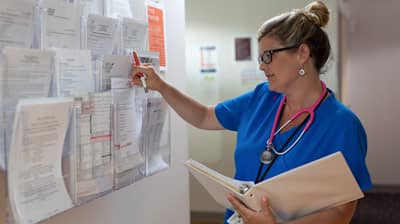 In order to ensure that our students are as happy and healthy as possible, SNHU's onsite staff is prepared to offer medical evaluations.
Prior to starting classes at SNHU, we require that all students submit their medical history to our wellness team.
To submit your records, log into your mySNHU account and scroll down to the Wellness heading. First, click Patient Portal/Medical Records. Select Immunizations and enter the dates of your most recent immunizations and the date of your most recent physical (dated within 24 months prior to the start of class) and treatments for most common, acute medical issues.
Finally, click the Upload tab and upload documentation of your immunizations and physical. You can then select the Forms tab, click on SNHU Medical History Form under Required Forms to input the required information.
Step 4 : Get Connected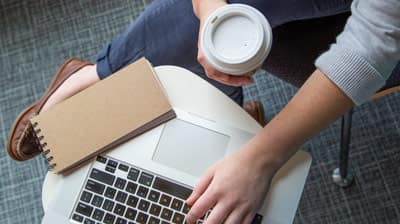 SNHU students are required to bring a laptop computer with an up-to-date operating system and antivirus software to campus. If you do not have a laptop of your own, you can purchase one at a discounted rate through the SNHU Laptop Program partnership with Dell. Students majoring in select academic programs may have additional hardware or software requirements for their laptop. Please visit the Laptop Program page for more information.
To access the SNHU web network, your operating system (OS) must be up to date. Windows users can visit the Windows/Microsoft Update site to ensure that their OS is updated, while Mac users can simply select the Software Update program from the Apple menu.
If you do not currently have an anti-virus program on your computer, we encourage you to download the free Symantec program.
Step 5: Understand Financial Aid and Your Bill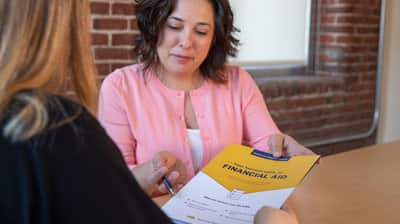 The Student Financial Services (SFS) team here at SNHU is dedicated to making the financial aid process as straightforward as possible. Graduate students are eligible to receive federal student loans to help finance your education. To access these loans, complete the Free Application for Federal Student Aid (FAFSA)
To accept an offered Federal Direct Student Loan, you will need to complete Entrance Loan Counseling and sign a Direct Loan Master Promissory Note, both of which can be done through the Free Application for Federal Student Aid (FAFSA).
Please note that payment of your balance is due in full by August 1, 2020 for the fall semester.
Before Classes Begin
Once the steps outlined above have been completed, you're just about ready to start at SNHU! Below is a list of the key dates, deadlines and optional activities you should keep in mind.
Get in Touch!
Have questions? No problem. You can reach out to your advisor anytime, or to gradadmission@snhu.edu with any general questions you may have.
Congratulations again, and we can't wait to see you on campus!