Why is Education Important? A Q&A with Amelia Manning
We posed this question to Amelia Manning, EVP of SNHU Online, "Why is education important?" Manning shares the impact education has had on her life and how it can benefit everyone.
Why is education important to each of us as individuals and to society as a whole?
During my first year of college, I had what I remember at the time felt like a very upsetting experience. All of the first-year students went to a seminar on understanding diversity and my early interpretation of what I learned that day was pretty negative. In essence, I felt like I had been told that as a white person, I was inherently racist. I remember being really offended and, in fact, I questioned my decision to stay at the college.
Four years later, after minoring in gender studies and reading Toni Morrison's "The Bluest Eye," I had what some would call a light-bulb moment. The actual message I had been given, but wasn't at the time ready to hear, was about power and privilege. It was not a personal attack, as I'd initially interpreted it to be, but instead about expanding my awareness and understanding of how power works and the conscious and unconscious ways it influences each of us. It wasn't until I read "The Bluest Eye," and saw the world through the eyes of a child who believed she'd be happy if only she had blue eyes, that I fully understood.
Education, and learning, at its best pushes the boundaries of what we believe to be true. It opens doors and windows on our world that sheds light on our own beliefs and, in turn, on our understanding of the world and how it works and how we can make it a better place. Education is, and should be, transformative, not only for an individual, but for society.
What led you on the path to your own journey in education?
Early on, my friends told me that I was a great listener and that I always gave sound guidance and advice. I was also really fascinated by the dynamics of human behavior. Why do people do what they do? Is it nature? Nurture? Both? Can people change if given the opportunity and support to do so?
This led me into psychology, and along the way, I started to learn things about myself that surprised me. First, I loved research and statistics. Math was not my strong suit, but applied statistics I could not get enough of. When I finished college, I had a choice: pursue a graduate degree where the only logical end point would be a doctorate or pursue a more occupational-focused program where I could get to work sooner. I chose the latter and earned a graduate degree in counseling.
When I talk to people now about my career path, I often joke that I knew even prior to earning my graduate degree that I knew I wasn't meant to be a counselor, but that is not quite true. In fact, I would not change anything about the educational path I took to get to where I am today.
By educational path, I am talking not only about my formal education, but also all of the experiences and learning I had throughout my life to get here. As a mental health counselor, I learned not only to listen to what people were saying, but also to what they were not. I learned how to de-escalate potentially volatile situations and assess risk. I learned how to stay out of the "swirl" and find ways to move forward. And from some of my favorite children, families and students, I learned that your past doesn't dictate your future and that the two things that can change your life are grit and hope.
What impact has education had on your life?
As I stated earlier, I believe that education is transformative. It can change the trajectory of your life just as it can help to shine the light for you on opportunities that you would never have considered or believed were possible. I have seen impact not only for me, but for the thousands of students I've had the honor of working with here at SNHU.
Pamme Boutselis is a writer and content director in higher education. Follow her on Twitter @pammeb or connect on LinkedIn.
Explore more content like this article
How to Study: 9 Study Tips to Boost Learning
March 27, 2020
Once you've determined what to study in college, the challenge becomes how to study effectively. Luckily, there are plenty of science-backed study habits that can help you boost your learning, improve retention and help you succeed in your degree program.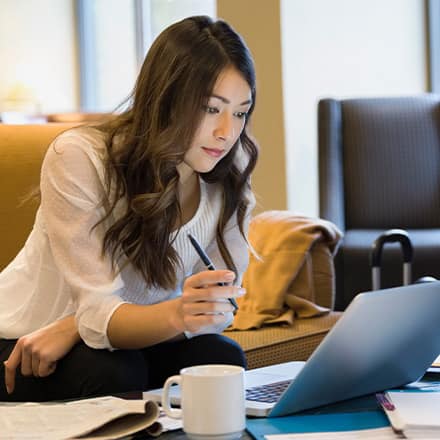 What is a Scholarly Source?
March 26, 2020
If you're not sure how to identify a scholarly source when conducting research, rest assured that you're not alone. Here are some important clues and techniques to help you identify which sources are credible, academic, and above all, scholarly.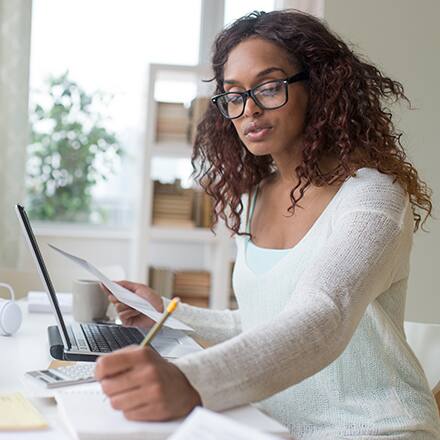 How to Get a Master's Degree
March 25, 2020
Interested in starting a new career or advancing in your current field? Boosting your career potential is one of the benefits of a master's degree. See yourself succeed by exploring how to get a master's degree, from the admission process to master's degree requirements for graduation.