Online Programmers Join Campus Classmates for SNHU Game Jam
"Exposed Princess" may not sound like a game you would let your 11-year-old play but it's not what you think.
The five levels of the platform-hopping the princess does in the computer game is completely G-rated. Exposure refers to the exposure of camera film and was one team's interpretation of the theme of the Southern New Hampshire University (SNHU) Game Design and Development Club's 24-hour fall game jam. Corey Canfield and Ben Williams were the first students from SNHU's online programs to take part in the game jam, communicating and working online with campus students to concept, design and create a playable computer game all within a day.
The jam was organized by the campus-based Game Design and Development Club, said Randall Case, a professor of game studies. "The quality of what was produced by the online students was really impressive," he said. "They did a great job on the game. That added something, too. It makes everyone better."
Game jams are a common collaborative exercise in the game design world, Case said, and have been embraced by many schools after their more informal beginnings as a way for students learn game design. Colleges and universities now increasingly see them as "opportunities for almost a co-curricular experience for students," he said. "They take what they've learned in classes and they apply it in a very short period of time."
James Cowin, the 22-year-old president of the Game Design and Development Club, said the game jam had several aims. "The goal is to mix things up, stretch creative muscles, learn new things, work in teams, create something awesome and have a load of fun at the same time," he said.
The actual structure of the game jam is simple. Teams, usually two to five people, form to build a playable game in a predetermined set of time. In addition to the 24-hour jam in the fall, SNHU's Game Design Club holds a 48-hour event each spring, Case said. Usually there is a theme and often awards or recognition for games with the best storyline, graphics, mechanics or other categories.
Angela Foss, associate dean of online STEM programs at SNHU, said packing the work into a short time period helps focus students' efforts. "You'd be amazed what very intelligent groups of individuals who come together with maybe diverse backgrounds can do in that short amount of time," she said. Foss said because the time is so dedicated to a single task, the games are developed rapidly. "It's really exciting," she said.
Canfield said delegating tasks, identifying each others' strengths and sticking to a realistic scope is difficult to do in just 24 hours. "Working together and taking ideas and evaluating them in a team setting is certainly a skill that anyone can use in the workplace. So, this was just another opportunity to show what I can do as a team member, build on my development skills and have a product I can be proud of at the end of the day," he said.
Beginning Nov. 4, close to 50 campus game design students took over the lobbies, computer labs and conference rooms in the university's Academic Center and began brainstorming ideas for their games. Instead of the traditional word or phrase, the game jam used a picture of an antique camera to serve as the theme. Canfield and Williams, who are both programmers, joined Darren Lye, a campus student and graphic artist, Foss said. Once the "relatively loose" concept for a game is determined, students got to work building the game - creating 3D models of characters, building digital environments, programming a game engine, logic, mechanics and points systems, Case said. "Literally for the rest of the time they're building," he said.
Williams said his experience was complicated somewhat because he was on the West Coast but well worth the effort. "It was a very fun and rewarding experience. It allowed me to create a game and see it come to life," he said. "... I learned how I could be a better game designer."
Using a picture instead of a phrase as the jam's theme generated a wide range of games. In one you play as Bigfoot and try to avoid having your picture taken. Another was a virtual reality-based scenario in which one player "possesses" objects in a Victorian-era home while three other players try to escape. "I think it went amazingly well. Students always come up with brilliant things, unexpected things," Case said. "We got really, really wide interpretations. Overall I think it was a rousing success. Great games. Everyone had a great time."
Given the technology-focused aspect of game design, including online students was straightforward. They were able to watch the opening and closing ceremonies via a Facebook Live stream and communicated with one another using chat and text software. "Having online students was a great idea this time around. In the future a lot of us are going to be required to work with people we cannot be in the same location as physically so practice working like that (was) really valuable," Cowin said.
One of the attractions to game jams is undoubtedly the fun students have conceiving and building the games. But it also helps students build their portfolio. The game design industry is a meritocracy, Case said, and employers base who they hire on the games they've created. It also helps students work on skills they'll need in what is a fundamentally collaborative industry. "Collaboration is the lifeblood of this industry," Case said. "The creativity that comes out of that is so important." There are also any number of technical skills students practice, and at high speed, when they have a looming deadline motivating them, he said.
Corwin's personal website features a number of games he's created that began at a game jam. "The reason game jams are so valuable is because exciting projects and stellar portfolio pieces generally come out of these events," he said. "Almost all of the games in my portfolio were created in game jams and that's what game companies want to see in (prospective) employees: finished games."
Canfield said he encouraged online students to participate in the next game jam remotely. "These events will give you the experience of working across the aisle with artists, developers, producers, designers," he said. "If you're serious about going into the entertainment industry, this will be experience you need. And what better way to hone those skills while still going to school?"
Explore more content like this article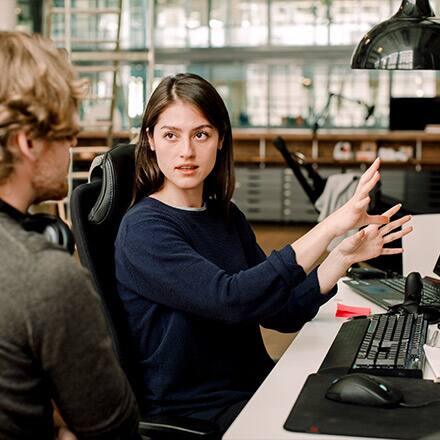 June 15, 2021
If you're interested in a career in computer and data science, learning Python will be key to your success. Discover why this general-purpose programming language is quickly becoming an in-demand skill for programmers, developers, data scientists and more.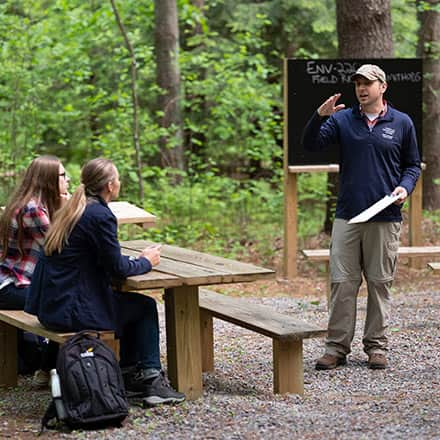 June 09, 2021
SNHU Arboretum, accredited by the ArbNet Arboretum Program and Morton Arboretum, is more than a learning space for campus courses. Students in the online environmental science program also tap into the 25-acre forested wetland, using the data generated there in their courses.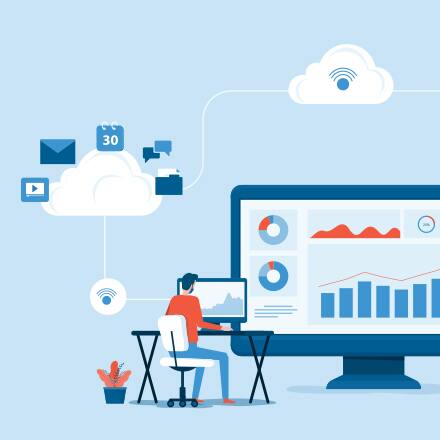 June 08, 2021
When you stream your favorite music or shop online with your favorite retailer, you're taking advantage of cloud computing. But what is cloud computing, really? Explore this fast-growing computer science field and how to get started with a cloud computing career.