SNHU Students Affirm Cyber Security Skills and Place Top 10 Nationally
You don't want to try to hack the members of these teams.

Nearly 40 Southern New Hampshire University (SNHU) students formed four teams to compete against students from across the country in National Cyber League's fall season and exceeded all expectations, including one team that placed ninth in the country in its division. One team's captain, Matthew Weidner, ranked 10th nationally as an individual. It's a remarkable achievement, especially for a team that was made up of 20 players during National Cyber League's spring training sessions and just five players last year.

"It's huge," Dr. Gwen Britton, director of graduate STEM programs at SNHU. "They are students who have a vested interest in cyber security. The dedication and commitment that these students had was just unbelievable. ... These are adults who chose to participate in this knowing it was going to help better themselves and their career."

Students competed in a digital capture-the-flag competition against teams from schools like California State University and the University of Pennsylvania, among many others. Through a series of exercises hosted on National Cyber League (NCL) servers, competitors worked to solve cyber security challenges in disciplines such as wireless access exploitation, password cracking and cryptography. The goal of the exercises is to find a particular piece of computer code, or "flag," within a program, application or photo as quickly as possible with as few mistakes as possible. While it is a competition, NCL is also designed as an educational tool for cyber security students to improve skills related to cyber threats they will face in their careers.

Layan Jeremiah, who is earning his BS in Information Technology with a concentration in Cyber Security and captained one of SNHU's four teams, said the NCL competition was a good way to put many of the skills he's learned in his degree program to real-world use. "I absolutely feel that I'm developing cyber security skills that will be invaluable in my professional career," he said. "I believe practical knowledge is good, but when you have the opportunity to apply learned knowledge in a cyber-scenario, it's a rewarding feeling to realize you've just solved a cyber challenge."

SNHU students became involved in NCL thanks in large part to Weidner, an Emporia Kan., resident and SNHU student working on his online bachelor's degree in information technology with a concentration in cyber security. In fall 2015 he asked Britton to act as his coach for the competition and then started recruiting his classmates to form a team. The CyberSNHUpers were born, captained by Weidner. He also captained one of the four teams that competed this fall. Weidner said he tried to help and advise each of his teammates differently depending on their level of experience and the amount of direction they wanted. Some newer players wanted to talk about certain tasks step by step. Others came to the competition with more advanced skills and just wanted someone to bounce ideas off. "We would brainstorm some possibilities, and the teammate would take them and run. It was very successful for us," Weidner said. "Everyone agreed they learned a lot and feel more confident now than when we started."

Few were more successful than Weidner. He placed 10th in the nation in the Gold Division, the highest of the three NCL categories players are put in based on previously demonstrated skill levels. That put him in 10th place nationally across all divisions as well. "It was mind-blowingly exciting," Weidner said. "It makes me think back to when I started studying security and how overwhelming it seemed. I know others feel that way, too, and it makes me want to share what I've learned."

Bria Beyerl, who is also working on her BS in Information Technology with a concentration in Cyber security, captained a team that had its own tremendous success, which she credited to her teammates. "I was more proud than surprised," she said. "My entire team was immensely dedicated to the NCL competition, and I had many talented students on my team that helped us reach ninth place. I was more surprised by the amount of dedication the students on my team showed."

Beyerl is one of the several women on the SNHU cyber league team. Almost a third of the team was made up of female students, which is somewhat unusual in the male-dominated IT field. She said that's hopefully a trend that continues. "I do think the field of cyber security is slowly becoming more inclusive to women, but we still have a long way to go," Beyerl said. "I hope one day the field will have an almost equal women-to-men ratio."

Thanks to a bit of fortuitous timing - undergraduate and graduate terms both started the same time the NCL competition did - about half the team members were also able to earn academic credit through experiential learning courses, Britton said.
Explore more content like this article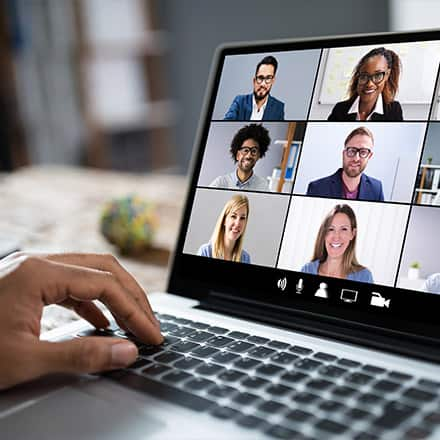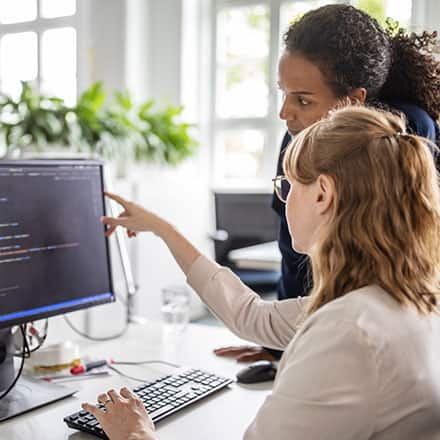 How to Become a Web Developer
February 15, 2021
As technology continues to become a growing part of our daily and professional lives, a career in web development can help you find work in virtually any field. But before you learn web design and start an exciting career in development, it's important to understand how to become a web developer.