Using the STAR Method for Job Interviews
Preparing for job interviews can seem overwhelming. You have the education, the skills and the knowledge that this is a position you're qualified for. But how do you gain the confidence that will convince your future employer you're the applicant they've been waiting for? Using the STAR method to prepare yourself for your interview will leave you feeling capable and confident enough to win over interviewers and secure the position you've got your eyes on.
The STAR Method
As you prepare for your job interview, try breaking down your skills-based anecdotes into answers that follow the STAR (Situation, Task, Action, Result) method. This technique is an ordered way to respond to behavioral questions more companies are putting into use. The questions you'll be asked during behavioral interviews will be applicable to situations you may encounter in the position you're applying for. Your answers will give them better insight into the type of employee you are and if you would be a right fit for not only the position but for the company. The skills that employers are looking for in behavioral interviews include leadership, communication, planning and organization, as well as critical thinking and team building.
Using this method, you can respond to an interview question successfully in a way that details the situation, task, action and result of a specific example using past experiences. Kim Coffey, a career advisor at Southern New Hampshire University (SNHU), suggests those new to the STAR method should begin by writing out four scenarios. You should have both a positive and negative example of a situation where you worked with others. Similarly, you should detail a task that was successful and illustrate a task that failed.
The STAR Method In Action
An interviewer asks you to describe a time where you had to step up into a position of responsibility and to explain the negative and positive outcomes of that experience.
Situation - When you think of a situation that matches up with the question your interviewer asks, describe it with directness and in detail. You recall a scenario in which you were tasked to research for and create a slideshow presentation that was informative, detailed problems that existed within the company and provided a plan of action. This presentation was scheduled to be given by the director to the company's board members.
Task - Describe to your interviewer the task you were assigned or the objective of the situation you explained to them. In this particular case, the night before the presentation, the director told you that he'd be caught up in an important meeting at the same time he was supposed to be with the board. You expressed your concern about the board receiving this information from someone so low within the company, but your director refused to reschedule either meeting. No one else in your department was familiar with the data on the slides, and your direct supervisor was out sick. You had to give the presentation instead.
Action - Once you've established the situation and task you were given, you'll need to explain what actions you took to accomplish the task and meet your goals. Despite the short notice and never having reported to board members before, you practiced giving the presentation, made sure you knew the data and were prepared to face the members of the board the next morning.
Make sure the focus for this part of the answer stays on you, and don't be shy about your accomplishments. Even if you were working as a part of a team, describe the actions you took. You did the research, you created the slideshow and you gave the presentation with confidence.
Result - End your answer with the final result of all your efforts. Your presentation brought to light some problems within the company and board members were able to take into consideration the solutions you presented. Additionally, you were able to speak with your direct supervisor when they returned, and your conversation ensured that presentations to board members in the future would be given only by directors and not subordinates - even though your presentation itself was well received. Your biggest takeaway from the experience, though, was to never underestimate your capabilities.
Coffey recommended looking past the negatives of the situation to bring the answer back around in a way that will look favorably on you and prove your ability to overcome adversity. "Instead, you want to focus on what you learned from the situation to avoid it again in the future, and right any wrongs so that you end the story on that positive note."
It's Your Time To Shine
To make sure you're fully prepared for your job interview, you're going to have to invest time in yourself by looking back at your past experiences to find specific examples that highlight your abilities. Coffey said you should have a few examples from those four base scenarios to pull from. "Writing them out is a way to get people to realize all of the wonderful details that go into each story and helps them to realize the impact that their actions had and any takeaways for the result," Coffey said.
Remember that preparation leads to confidence. By practicing for your interview using the STAR method, you'll be more self-assured on the day of your job interview, giving you an edge on the competition.
Ashley Wallis is an Army veteran and writer with a BA in English Language and Literature from SNHU. She is currently living in the Denver area. Find her on twitter @AshDWallis.
Explore more content like this article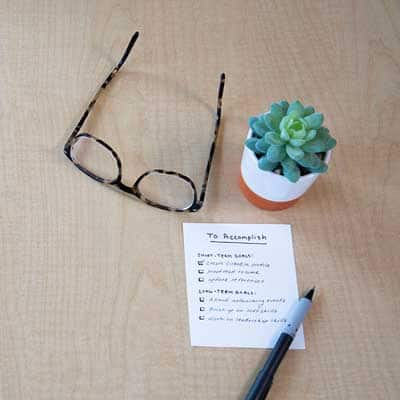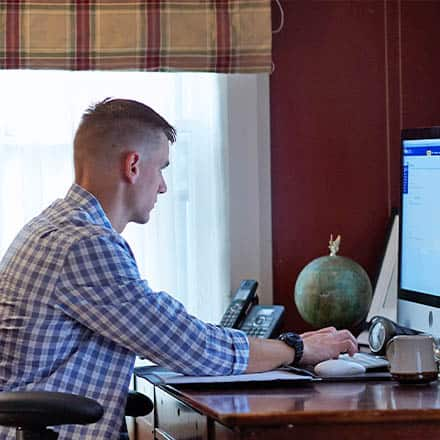 Jobs After Military Service: How to Transition Into a Civilian Career
June 30, 2020
Some of the best jobs after the military enable you to use the experience and discipline you acquired as a service member. In the private or public sector, or as a federal employee, careers after the military can be tailored to your interests and strengths, and built off your service skill sets.
3 Tips for Working Remotely
April 29, 2020
Working from a home office is more common today than ever before. If you're new to remote work or hoping to land a position working from a remote location, consider these practical tips to foster career success.