Experts Address Diversity in Nursing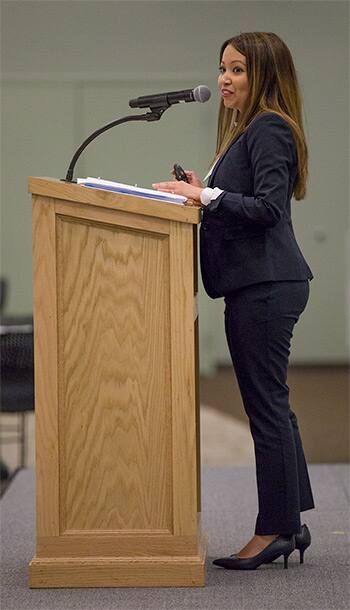 Around 120 nurses from throughout New Hampshire gathered at Southern New Hampshire University (SNHU) Tuesday to take part in the New Hampshire Action Coalition's annual summit on nursing.

The summit, sponsored by SNHU and Dartmouth-Hitchcock Medical Center, focused on diversity and inclusion in the nursing industry and featured experts from SNHU and beyond presenting their research about the state of the nursing field.
"Today is an opportunity to have nurses get together to discuss the state of affairs ... in New Hampshire as it relates to demographics, workforce data, including opportunities for improvements, and initiatives in healthcare and education on the horizon," said Peggy Moriarty-Litz, SNHU's chief nursing administrator.
Nurses make up the largest sector of the healthcare field and treat a patient population that is more diverse every day. That makes it important to recruit and retain nurses from diverse backgrounds and to understand diverse cultural backgrounds of patients. Increasing diversity in nursing is one of the main tenets of the "Campaign for Action," a national initiative driving the N.H. Action Coalition's efforts. What it boils down to, according to Chamberlain University's National Dean of Faculty Sherrie Palmieri, is that better understanding of a patient allows nurses to give better care.

"Having that cultural awareness and that understanding allows you to provide more holistic care, which improves quality and outcomes," she said. "If you don't understand the cultural context, it's going to impact the care - how it's given and how it's received."

Jan Wyatt, senior executive director of nursing and health professions at SNHU, said the summit served to kick-off SNHU's nursing and health profession's Diversity Series. Focusing on the Latino/Latina population also made sense. "It's incumbent on us as a nursing and health professions team to understand the needs of a diverse market," he said. "We're becoming a diverse population of consumers and providers of healthcare services. On the leading edge of that transition are Latinas. If we don't understand, how do we educate?"
Hispanic nurses are particularly underrepresented in the field compared to their numbers in the greater U.S. workforce. Out of more than 3.2 million registered nurses in the U.S. in 2015, just 206,000 were Latino, according to the Campaign for Action. More than 2.3 million identified as White. That's with Hispanics making up 16% of the overall workforce, a figure expected to grow as Hispanics are projected to account for half of new employees entering the workforce by 2025, according to a report by the Society for Human Resource Management and the Congressional Hispanic Caucus Institute.
Dr. Raul Galarza, assistant vice president of enrollment support services at SNHU, has researched how higher education institutions can better serve diverse student populations by increasing cultural awareness among its student support teams. Many of his conclusions, he said, can be applied to a healthcare setting.

Adrianna Nava, a Jonas Nurse Leader Scholar at the University of Massachusetts Boston, presented her findings from the Nursing Leadership Scholarship Program through the National Hispanic Nurses Association. The program used a curriculum that included mentor relationships around community development, research and policy, and professional development to encourage more Latinos and Millennials to pursue leadership positions. The program is part of an effort to create a straightforward journey to leadership positions for nurses.

After the conference, Nava said events like the N.H. Action Coalition's summit are important opportunities to better understand how inclusivity impacts patient care.

"When every nurse feels a sense of inclusion within the healthcare team, we ensure the best care is being delivered to our patients," she said.

Jada Hebra said her work as SNHU's chief diversity officer has a direct correlation to the nursing field because healthcare and living in an inclusive environment are both vital to a person's overall wellbeing.
"I think nursing is connected to that fundamental human need to be well. If we're not well - physically, mentally - then we're not going to be well as a society. I think nurses are on the front lines of that," Hebra said. "It's certainly about health but it's about holistic health, and I think diversity and inclusion is about the same thing."

Joe Cote is a staff writer at Southern New Hampshire University. Follow him on Twitter @JoeCo2323.
Explore more content like this article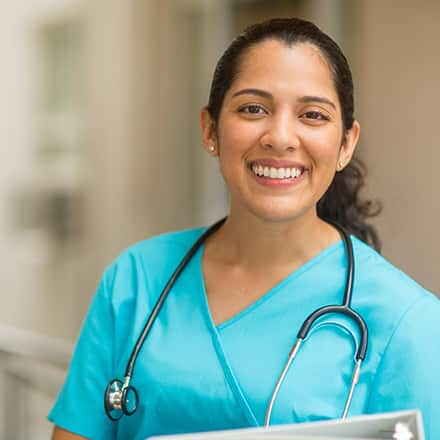 April 07, 2021
If you want an exciting and evolving career in healthcare, exploring how to become a nurse could be right for you. Learn more about your options for nursing degrees, licensure and how to stand out in the field.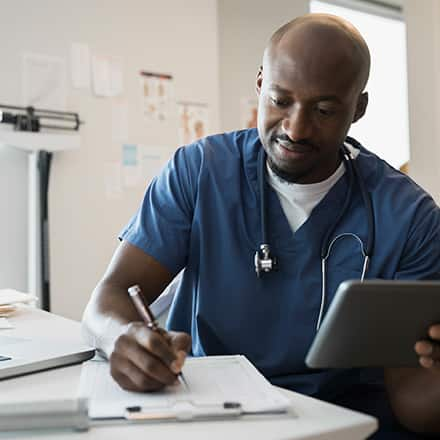 April 01, 2021
There are more men in nursing today than at any time in history – and that's good for male nurses and the profession.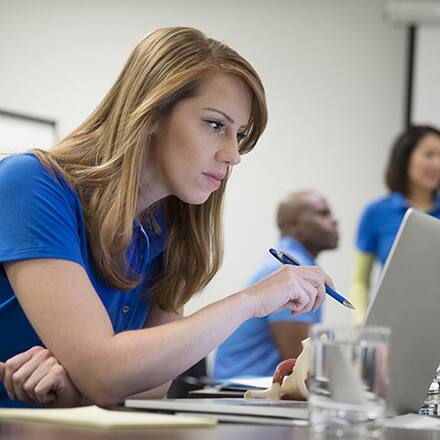 March 16, 2021
The importance of health education to a community impacts its overall wellness, access to healthcare by community members and in policy development.