On Military Spouse Appreciation Day: Scholarship Recipient to Graduate
Danielle Gage has a lot to be grateful for. She received a full-tuition scholarship two years ago and is now set to graduate with her bachelor's in psychology. She and her husband are also looking forward to welcoming their third child later this year.
But it's also Gage who should be appreciated for sacrifices she's made over the years as the wife of an active-duty U.S. Army soldier - and Military Spouse Appreciation Day is the perfect time to do that.
Military Spouse Appreciation Day has been celebrated the Friday before Mother's Day since President Ronald Reagan issued a proclamation recognizing the service of military spouses in 1984. Congress made the celebration part of the National Military Appreciation Month in 1999, according to Military.com.
The Journey to Her Degree
Gage attended three colleges before being awarded a scholarship to Southern New Hampshire University (SNHU). Her previous studies were interrupted when a move dictated by her husband's military service uprooted their family, or when he was gone for long periods training or on deployments to Afghanistan.
A military spouse, Gage said, can sometimes lose sight of his or her own goals when they focus on supporting their husband or wife's military career. Having to move, a spouse's training and deployments make demands on a service member's family.
"Military spouses may not serve in the sense that they take the oath of enlistment, but they serve in the sense that we sacrifice as the partner of someone who has," she said. "The reason I wanted to return to school is because I felt it was time to focus on my education and career."
'I Want to Make Them Proud of Me'
Gage said she was initially interested earning a degree in nursing but decided to study psychology after caring for her husband Jamie, who was medically discharged from the Army after suffering injuries in the line of duty. "I realized how important it is for there to be a focus on the psychological well-being of our soldiers and veterans," she said. "My goal is to work with our military service members, veterans and their families in any capacity that I am able to."
The decision to focus on her education was a "double-edged sword" for Gage because of the time it took away her away from her family, but it was also her husband and children that kept her focused.
"It is hard to look at your babies and tell them you can't play because you have homework, but at the same time you are doing this for them," she said. "I want to make them proud of me, and I want them to see me as a success."
Having the support of her husband has also been critical. "He is very proud of my accomplishments and what I aspire to accomplish. He has supported me in the ways he can," Gage said. "He understands that the majority of our marriage has been focused on his career and how important it is for me to complete my degree and continue ... focusing on my self-improvement and development."
An Operation Homefront Scholarship Recipient
Gage was awarded the scholarship to SNHU through the university's partnership with Operation Homefront, a nonprofit organization that provides financial and other assistance to military spouses and families. Since 2014, SNHU has worked with Operation Homefront to award 20 scholarships to military spouses, each of which were presented at Homefront Celebrations nationwide. The celebrations are a well-deserved evening out, treating the spouses to incredible door prizes, a multi-course meal, speakers and dancing, and most of all, the chance to kick up their heels and have some fun with others who share in their experiences.
The ongoing partnership with Operation Homefront allows SNHU to formally recognize the critical role military spouses play as their husbands and wives serve our nation and show appreciation for the strength and support spouses offer our service members each day.
Gage also volunteers as a support group organizer for Hearts of Valor, a division of Operation Homefront that focuses on caregivers of wounded or ill service members. She said the scholarship made it possible to pay for school but also helped her recognize her potential.
"Receiving the scholarship meant everything to me," she said. "When I started at SNHU, I just felt unsure about my abilities ... The increased confidence I have experienced is substantial after attending SNHU. Not only has my self-worth increased, I have found myself again by learning more about myself through the classes I have taken."
Joe Cote is a staff writer at Southern New Hampshire University. Follow him on Twitter @JoeC2323.
Explore more content like this article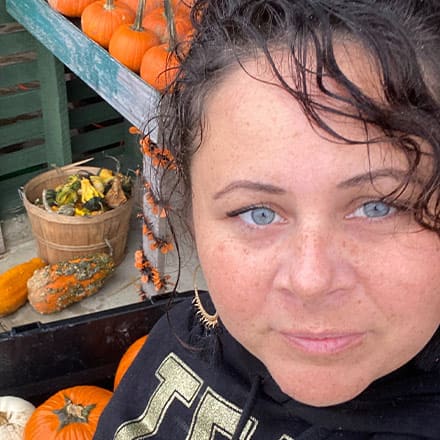 March 31, 2021
Helping people is what Codie Maile believes to be her purpose in life. As the 29th military spouse to receive a full-tuition scholarship to SNHU through the university's partnership with Operation Homefront, she is ready to finish her degree and follow her dreams.
February 02, 2021
After careful selection, Shawn Hill and Shaquita Callier became the latest military spouses to earn full-tuition scholarships to SNHU, through the university's partnership with Operation Homefront.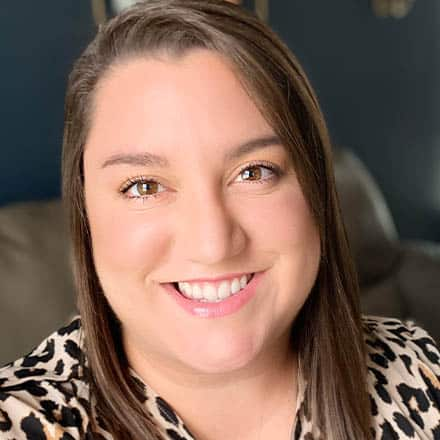 July 16, 2020
Nine years of marriage, five deployments and two children later, Taylor Crawford is ready to focus on herself again – particularly on her education. With the help of a full-tuition scholarship to SNHU, she will do just that.