​Cyber Security Student Places Among Top Finishers Nationally​
When Matthew Weidner signed up to compete in the National Cyber League for the first time two years ago, competition was about the last thing on his mind. He was more concerned with getting a sense of his skill-level relative to other college students and what cyber skills he should focus on to compete in the job market.
But following the latest NCL preseason that wrapped up this spring, Weidner was surprised to learn he posted the sixth-highest score among the nearly 4,000 students who competed across the country. "It was surprising, to say the least," Weidner said. He went on to place 14th in NCL regular season.
"To be honest, the competition has never been about placement for me ... I wanted to use it as a tool to gauge what skills were in demand by the industry and where I needed to focus to improve."
Weidner's sixth-place finish came during what the NCL calls its "preseason," which it uses to assess players' skill level and assign them to a division with other students at a similar level.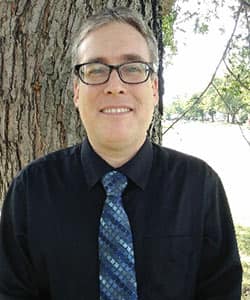 Weidner led one of six teams from Southern New Hampshire University, where he recently finished his bachelor's in information technology with a concentration in cyber security. The Emporia, Kansas, resident's team ranked 46th in the country among 264 teams. Weidner's sixth-place finish came among a record 3,344 individual players, according to the NCL.
NCL players compete in a digital capture-the-flag contest against teams from across the country. Through a series of exercises on NCL servers, competitors worked to solve cyber security challenges in disciplines such as wireless access exploitation, cryptography and password cracking. The point of each task is to access a specific piece of computer code - the virtual flag - within a program, application or other online assets as quickly as possible with as few mistakes as possible. While it's designed as a competition, the goal behind NCL is that it functions as an educational tool for students studying cyber security and a way for them to practice and improve the skills they'll use to face threats in their careers.
Terrance Winn, an adjunct faculty member in SNHU's information technology program, coached the university's NCL teams. He said Weidner was instrumental in helping new members of the team and led a number of training courses during the weekly webinars held during the weeks leading up to the competition.
"Matt was always willing to provide his insight and knowledge to his peers in the competition," Winn said. "One of my former students specifically asked to be paired with Matt so she could learn from one of the best."
Weidner said he was driven to improve because, despite strong past performances, he always sees room for improvement. He said he practiced before the spring competition with other members of his team. Using feedback reports following earlier competitions, he identified areas where he performed worst and focused on practice challenges to improve those skills. He said the process also exposes students to a number of areas of cyber security they may not have considered but discover they enjoy.
"For me, the very first report I received was simply a call to action for improvement," he said. "Sooner or later after competing for several seasons and focusing on different subjects one at a time, you find your Holy Grail - that one subject that you can spend hours and hours on and still be having fun."
In addition to competing in NCL, Weidner also recently finished a remote internship with Wapack Labs, a cyber intelligence company based in New Boston, New Hampshire, and was hired on full-time at the firm as a technical analyst. Having completed his bachelor's degree, Weidner said he plans to work for a time to gain more experience and then return to school to earn a master's degree in information security. Since NCL recently launched a high school division, he's interested in approaching high schools in his area to mentor an NCL team.
"This was a great accomplishment for Matt," Winn said. "I have no doubts (he) will do a great job with any organization that decides to hire him. I am proud to have worked with Matt through the NCL seasons and wish him the very best."
Weidner encouraged anyone studying cyber security to participate in NCL if they have the opportunity. The team-based structure helps new competitors get the lay of the land.
"You can expect to make some great friends who are willing to put in one-on-one time to help you learn new material and improve your skills," he said. "Expect to improve your soft skills, analysis and troubleshooting skills."
Joe Cote is a staff writer at Southern New Hampshire University. Follow him on Twitter @JoeCo2323.
Explore more content like this article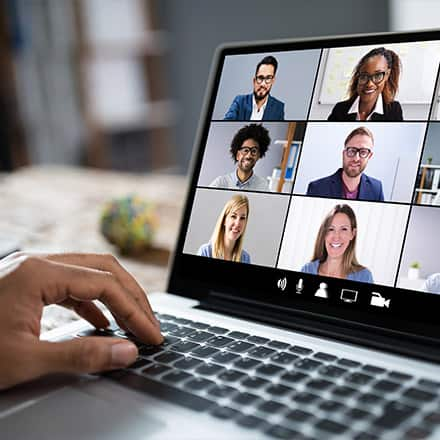 February 17, 2021
Thousands of SNHU educators from various disciplines virtually convened for the university's second annual Gather Conference. The three-day conference focused on online instruction approaches and other developmental opportunities.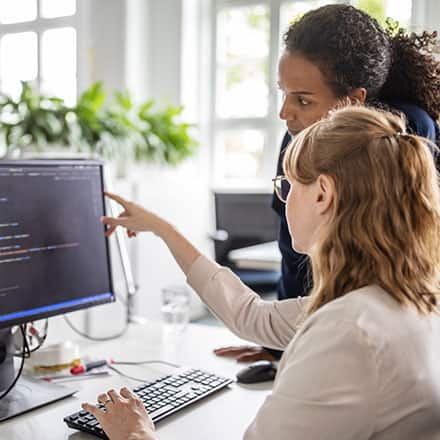 February 15, 2021
As technology continues to become a growing part of our daily and professional lives, a career in web development can help you find work in virtually any field. But before you learn web design and start an exciting career in development, it's important to understand how to become a web developer.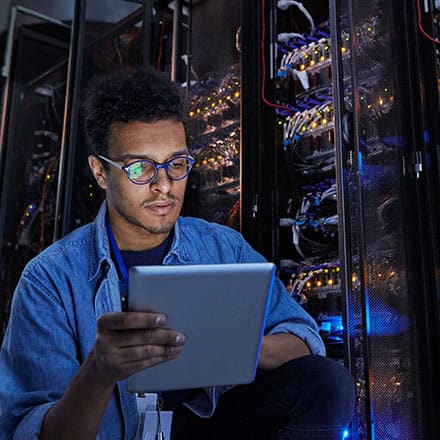 February 10, 2021
In recent years, headlines about cyber security have become increasingly commonplace. For companies of all sizes, keeping information safe is a growing concern.