About Dr. Gregory Fowler
As President of SNHU's Global Campus, Dr. Fowler has oversight for academic functions in support of the university's learning experiences and modalities-- online, competency-based and hybrid—meeting the rapidly changing demands of the workforce and global communities. A two-time Fulbright Senior Scholar (Germany and Belgium) with 25 years of experience in higher education management, Dr. Fowler has published and presented at events throughout the world, including Germany, where he also taught at the John F. Kennedy Institute for North American Studies at Freie Universitat-Berlin. He has held senior level academic and administrative positions at numerous institutions including Western Governors University, Penn State University and the National Endowment for the Humanities. In addition to a Ph.D. (SUNY-Buffalo), an M.B.A. (Western Governors University), Dr. Fowler has also completed an M.A. (George Mason University), a B.A. (Morehouse College) and was a Charles A. Dana Scholar (Duke University). He has also completed several higher education and executive leadership/negotiation programs at Harvard University.
Dr. Fowler also currently serves as a commissioner for the New England Commission of Higher Education (NECHE).
You can find him on LinkedIn.
Explore more content like this article
Tips for Being the Best Online Instructor
September 10, 2020
The best online instructor lets go of their ego to allow learning which benefits both them and their students. Dr. Thomas MacCarty offers his tips to be a better online instructor by letting go of ego and embracing an approach that best serves learners.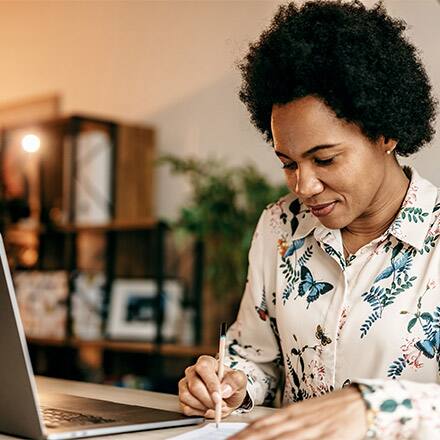 Higher Ed's Growing Pains: From Awkward to Able
August 05, 2020
Higher education is moving through growing pains. The VUCA (volatile, uncertain, complex, ambiguous) world we were already struggling to navigate has accelerated, and we find ourselves strategizing in months what we thought we had years to evolve into.