8 Benefits of Being a Student Advisory Board Member
Hailing from states near and far, including Massachusetts, Arizona and Colorado, eight Student Advisory Board (SAB) members spent a long weekend in New Hampshire for their 2019 retreat.
The SAB consists of students who act as liaisons between the online student body and Southern New Hampshire University (SNHU) administration. Members collect student feedback, encourage engagement and share resources, all to improve student experiences.
During their trip to the SNHU campus and downtown Manchester, New Hampshire, they stayed in dorms, spoke with university leaders and looked ahead at the rest of the year.
This was the first retreat for most board members, though two also served last year. Whether it has been three months or more than a year since they first got involved, everyone worked together to accomplish their goals.
During their busy weekend, all eight members reflected on the benefits of being involved in the SAB.
1. You're an ambassador.
Drawing from his experience as an advocate for the homeless population in his community, Matthew Moody takes his work on the SAB seriously. "When I found I could (advocate) for students, and kind of give back what was given to me, it was a really great experience," he said.
When he speaks with classmates on SNHU's online engagement platform, he validates their feedback by making sure they know he's listening. As an SAB member, he has the platform to then elevate their input.
For Tina Bedore, a College for America representative on the SAB, the retreat was what made the SAB vision come alive for her. "Coming to the retreat has really opened my eyes a lot," she said. "It actually proved to me, yes, being on the SAB, we are the ambassadors."
2. You see diversity.
No two SAB members are in the same degree program, and they all have different career goals and backgrounds. This element of diversity helps prepare them for working with other students who live globally.
Kristine Ducote often sees students seek out classmates from the same program, but she encourages people to take a wider view. "You can learn so much from connecting with people across the board," she said.
Regularly working with diverse groups of people also helps the members in their careers and personal lives. "The vast majority of people don't work in a bubble," Marjorie Dyksinski said. "You need to be able to learn how to communicate with others in different fields (with) different learning styles."
3. You're a team player.
One perk of working on the SAB is that it encourages collaboration. To fulfill their weekly, monthly and annual responsibilities, SAB members must work together. While most of their connection takes place online, they value their face-to-face time, too.
"The opportunity to actually come together and really collaborate as a group really enhances our skills as team players," Ducote said. By learning to work together, they're better able to serve their classmates and reach their goals.
4. You learn real-world skills.
The responsibilities and expectations placed upon the SAB members lend themselves to the development of useful skills. Not only do they regularly interact with students, but they coordinate guest speakers and introduce students to university resources.
Megan McKinney values the skills she's built since joining the board. Beyond learning to work on a team, the SAB has offered her the chance to be a leader.
She works on her active listening skills when she receives thoughts and concerns from students and improves her critical thinking when following up with questions. Participating in the SAB has also shown her how to best interact with others. "It has taught us, potential leaders, to learn how to meet people where they are and not expect them to meet us where we are," she said.
5. You're introduced to the university's operations.
Throughout the three-day retreat, board members learned about various aspects of the university. They toured the facilities, heard from different department leaders and discovered more about existing student support resources. Learning how everything operates offered Ducote a new perspective of the university. With this information, she hopes to better support students.
"We really want to address when a student is not happy and see what we can do to make it better," she said. "Knowing that SNHU really focuses on that and cares about that and continually improves is something we can definitely take back to the students."
6. You meet new people.
Since a central task for SAB members is to interact with online students, it's not a surprise that they meet new people all the time.
These connections extend beyond their classmates, too. They include connecting with advisors, staff and faculty as members plan events and bring attention to feedback from students.
During the retreat, Anthony Rhodes even had the opportunity to talk with a campus student. Though their learning environments are very different, the two clicked because they could discuss education from two different perspectives.
Through his responsibilities, he finds himself getting to know people he never anticipated meeting. "I was able to reach out and communicate with other students and have a bond that I didn't expect when I started on this road," he said.
7. You develop relationships.
Coming from a traditional college campus, Stacee Helms didn't think she'd form relationships with peers during her online master's program. When she got involved in the online community, she proved her initial thoughts wrong.
"I never expected coming to SNHU to have that connection with an online learning environment that I had with my undergrad when I lived on campus," she said. "Having that connection with staff and students in a very authentic and real way for an online program that's global and as large as SNHU is really powerful, and speaks to their mission of being student-focused."
8. You can give back.
It wasn't until Benjamin Hulefeld's second year on the SAB that he became aware of his impact on the board. "I've never felt like I could give back something that would be comparable to what the Student Advisory Board gives you," he said. "... We get this rare access that most online students don't get."
When Hulefeld first enrolled in his MBA program, he thought of it as a responsibility he had to do, and never saw himself being as fully engaged as he is now. "But it's become so much more than that, he said. "And a huge part of that is this experience."
Rebecca LeBoeuf '18 is a staff writer at Southern New Hampshire University. Connect with her on LinkedIn.
Explore more content like this article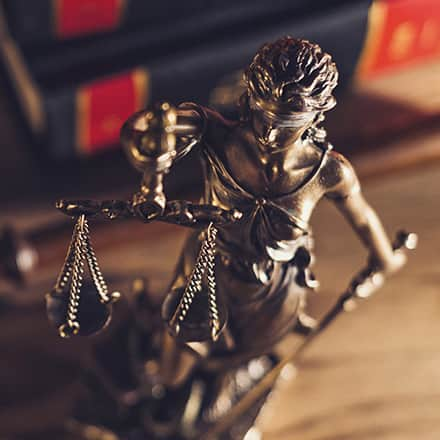 CJ Experts Lead a Virtual Discussion on Domestic Violence During COVID
July 01, 2020
Southern New Hampshire University's (SNHU) Contemporary Justice series hosted a virtual round-table discussion on domestic violence in June with students across social science disciplines and local leaders who work in law enforcement, judicial and victim advocacy roles.