Introducing the 2019 Student Advisory Board
There are many ways to get involved at Southern New Hampshire University (SNHU), but only a small group of students are selected to represent the online student body. Each February, a new group of graduate and undergraduate applicants are selected to govern the Student Advisory Board (SAB) and work with staff and faculty advisors to improve the student experience.
The group consists of students who demonstrate a history of active engagement with peers and maintain a certain cumulative GPA. Among their responsibilities, SAB members must commit to attending virtual meetings, planning events and interacting with other students.
This year, the SAB welcomed three returning members and 12 new members, ranging in degree programs and backgrounds. Read on to meet the 2019 board:
Tina Bedore
BA in Management - College for America
"I live in Albany, New York, and I am studying management with a concentration in public administration... When I was in the Navy, I was a yeoman (administration), and that pretty much started my career in this field. I enjoy learning how management and public management work hand in hand. I like understanding how (the) government works as well as understanding how management works the way they do."
Vendla Bramble
MS in Criminal Justice
"I know studies and personal life can sometimes clash and cause a lot of problems. After leading a spiritual group for 16+ years while caring for a dying husband, then retiring to college after all that, I think I've heard and seen just about every scenario... With all of that, I tend to be a mother-hen with my classmates, and sometimes the professors, and if I see or sense a student struggling, I will actually contact them through email and make sure they're alright. We're all in this together, and I see no reason why someone should feel they are all alone and have to do this solo."
JulieAnn Corbin
"I chose SNHU because it offered a variety of courses that promised to challenge and expand my mind. I travel out to New England during the warmer months to volunteer at events presented by the Massachusetts Center for Native American Awareness (MCNAA), for which I serve as an advisory board member. I hope to bring my unique perspective, love of helping others and endlessly creative mind to the Student Advisory Board."
Kristine Ducote
"I am in currently in my second year as a criminal justice major and intend to go for a master's in organizational leadership immediately following my BS. I am honored to serve as a Student Advisory Board team member and help your voice (the students) be heard. SNHU has been a life-changing experience for me, and I hope you have as wonderful a journey as I have."
Marjorie Dyksinski
"After being out of the workforce for several years, raising a family, the choice to attend SNHU was based on the availability of the online learning format which easily fit into my busy schedule. I enjoy the supportive community available at SNHU, from peers to advisors, to support staff and professors. While attending SNHU for the past two and a half years, I have worked hard to pursue my academic studies while also becoming involved in several of the student clubs offered on SNHUconnect. I am excited to connect with other SNHU students and learn more about their educational journey."
Frances Foster-Bowman
"After over 30 years since high school, and close to 30 years since leaving college, I decided to return to college at the age of 50. As a mother of two girls and three grandchildren, being a good role-model is vitally important to me. Additionally, that same desire drives everything I do here with the Student Advisory Board. It is imperative to ensure that each and every online student has the opportunity to excel and grow through their college experience."
René Gaudet
"My time here at SNHU has impacted my life in every single area. I am at a higher pay scale because of my degree; I feel so good about myself and what I have accomplished. My daughter looks at me as a role model for herself, seeing what I can do, she knows she can too now. It hasn't been an easy road... I hope to be able to help students who need someone one to say 'I understand. I have been there.' Stick with it, you'll be so glad you did!"
Stacee-Lynn Helms
MS in Human Resource Management
"Upon completion of my MS degree, I will embark upon a new career in a different sector of business. I chose SNHU for their credentials, flexible online learning experience, knowledgable staff, affordability and their understanding of the busy lifestyle of a modern day military spouse... I love to solve problems, foster innovation and be an active part of the communities in which I am a part of. I look forward to connecting with my fellow peers to gain insight into their experience and assist in facilitating an improved overall student experience."
Benjamin Hulefeld
"Although I am a Massachusetts native, I have lived and worked in the Dominican Republic for the past nine years... I had deep reservations about my ability to complete an MBA, and I was not convinced it was the right program for me in the first place... With each passing class I find myself ever more engaged in the curriculum and student life at SNHU, albeit from afar. As a returning board member, I hope to continue to offer the perspective of an unlikely business student, eagerly listen to my peers' experiences, report their feedback, contribute to improving the student experience and help mentor the next generation of SAB members."
Megan McKinney
"I hope to bring to the board new fresh energy and be able to connect with other students to help them grow and also learn from them. I was first introduced to the Student Advisory Board last year when I attended a networking meeting. From then on, I knew it was something I wanted to be a part of."
Matthew Moody
AA in Liberal Arts, BA in Psychology
"I have been attending SNHU online for over two years, now studying to obtain my bachelor's in psychology with a focus in addiction, and I have just recently obtained my associate in liberal arts here as well... What I hope to bring to the board is a unique perspective on how obtaining an online education can still provide students with the chance to socialize and network with their peers, even with having a busy schedule. I also would like to promote advocacy and empower others to see that getting involved in school social events can be fun!"
Katherine Peets
BS in Business Administration, MBA in Entrepreneurship
"Surviving a terminal illness in 2010 changed how I would earn a living in the future... Recovering and excited at my second chance, I began to focus on earning a degree in business. I felt that this type of degree would give me a wider variety of career options. I just recently graduated, summa cum laude, earning my bachelor's degree in business with a concentration in small business... Now, I am starting the graduate program, and I intend to strengthen my leadership skills as I earn my MBA. Already a member of the National Society of Leadership and Success (NSLS), being a Student Advisory Board member allows me to develop my leadership skills while helping to build an online community that offers support, guidance and encouragement to SNHU learners. I have learned that life can be hard, and experiences/choices can be difficult but not impossible. The only real limitations are those I impose myself."
William "Anthony" Rhodes
"As someone who went off to the military first and then waited until I was older to attend college, I understand how challenging it was for me to manage the demands of school with work and family. Learning the coping skills to handle these challenges lead me to a more focused and rewarding way of living. One of those lessons was to be more involved with the institutional process. I find that by engaging with others in the community, I am more aware of what is happening, and I become a vessel for others to learn from. In a real way, I am more productive and I retain more of what I have learned."
Ashley Seward
"I am a Southern California native who currently resides on Catalina Island, one of the channel islands located off the coast of Southern California. It is a small, resort town full of charm! ... As a Student Advisory Board member, I look forward to learning more about my fellow online students, so that I may encourage and expand their opportunities through the online SNHU experience."
Christine Wasunna
"I was a key member of the team that established and operationalized diagnostic laboratories meeting international standards in midst of Ebola outbreak in Liberia. Our work contributed to shortening outbreak and saving 10,000+ lives... On completion of the humanitarian mission in West Africa, I settled in Hudson, New Hampshire and I've just taken up a position as an Application Specialist at a Boston-based, nonprofit, hospital and physicians network that is committed to patient care, research, teaching, and service to the local and global community...
Drawing from the experience I have gained through the online learning platform and international work, I would encourage other students, especially the migrant students, to leverage the expertise and unparalleled academic support provided by both the academic advisors and the course instructors to enable them to excel in their studies and achieve professional excellence."
Rebecca LeBoeuf '18 is a writer and editorial coordinator at Southern New Hampshire University. Connect with her on LinkedIn.
Explore more content like this article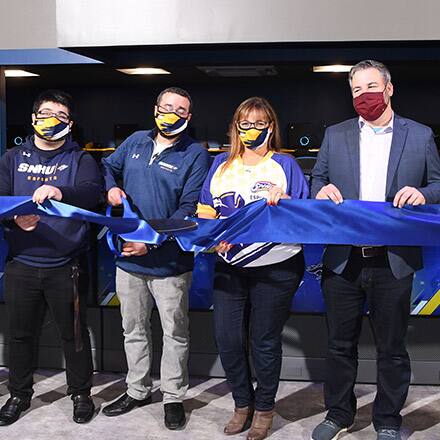 October 13, 2021
SNHU celebrated the grand opening of its esports arena on October 8th. A ribbon-cutting event marked the official opening to welcome the campus community and to see where esports players hone their gaming skills and compete against varsity-level opponents across the U.S. and Canada.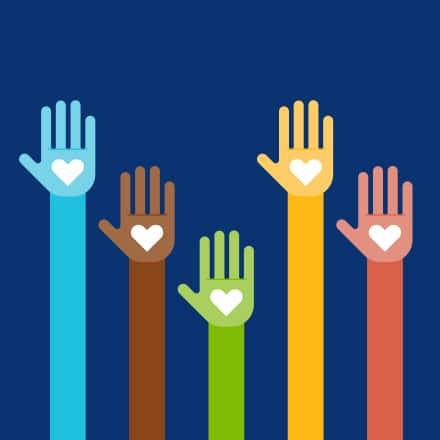 June 21, 2021
SNHU's 2021 Global Days of Service brought attention to a different societal issue each month: hunger, shelter, environmental justice and the pandemic's essential workers. Throughout the four-month-long event, Penmen from across the world shared their stories of service, community and strength.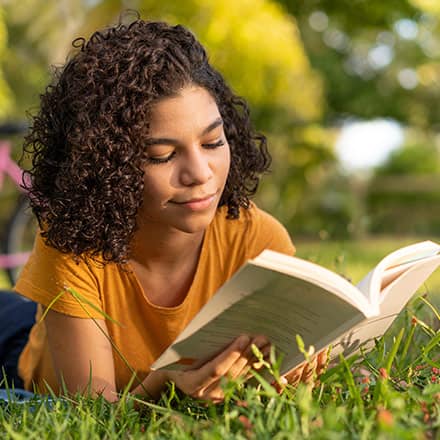 June 18, 2021
If you are searching for book suggestions, look no further: The annual summer reading recommendations have arrived. This year's list features more than 35 selections that span several genres suggested by some of SNHU's academic leaders.