Pathways to Math Success: Scaffolding Math Learning for Online Students
Mathematics, like many courses, can provide a challenge to students. Some get it, some don't. A team at Southern New Hampshire University looked at math courses to figure out where students succeed and where they struggle. The research led to an initiative called Pathways to Math Success, which has helped support student learning. Learn more about this innovative program and how it's helping shape student support in other disciplines.
Read what Mark Gruen, associate dean of STEM, is writing about on The OLC Blog.
Mark and his team from Southern New Hampshire University are recipients of an OLC Effective Practice Award for this model. They were recognized at the OLC Awards and Leadership Ceremony and Reception at Accelerate 2019.
Dr. Gregory Fowler is the president of SNHU's Global Campus. You can find him on LinkedIn and Twitter.
Explore more content like this article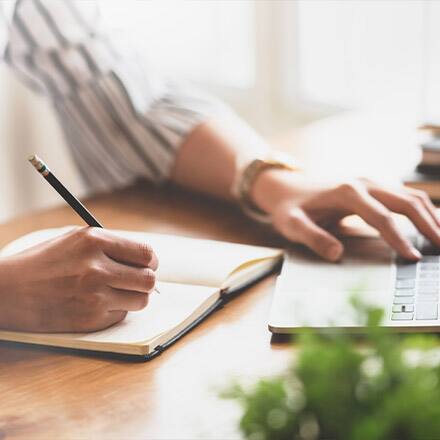 The Heart Behind Our Healthcare Heroes
June 11, 2020
Academia plays an important role in preparing healthcare administrators to step up in a crisis, as well as to keep things running day-to-day.
Higher Education, Critical Thinking and Police Service
June 03, 2020
In light of the current state of affairs in the United States following the murder of George Floyd, we wanted to ensure that the ongoing work to address issues of diversity and inequity does not fade into yet another academic but irrelevant set of meetings where everyone simply admires the problem.